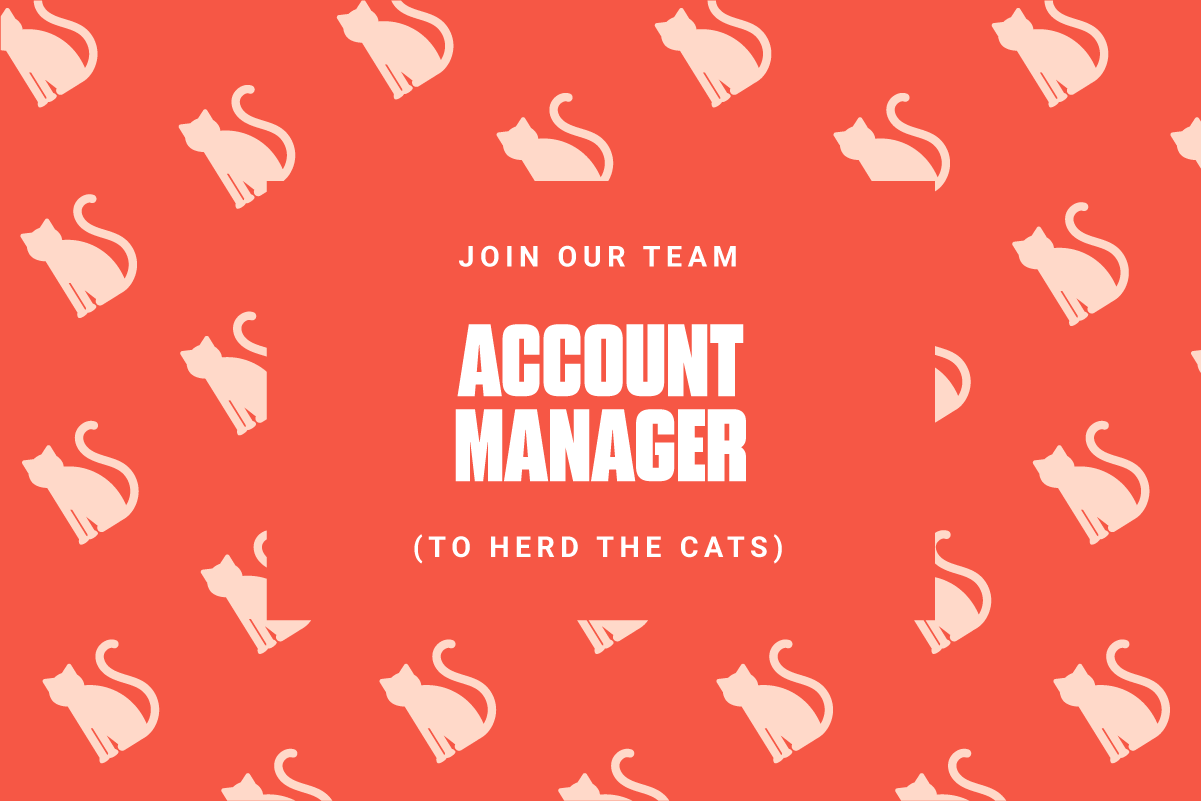 THERE Studio is on the look out for a bright & personable Account Manager to join our Sydney team.

What we're looking for:
An AM will work across a range of Brand-related projects through their life cycle; from brand strategy and brand development, to final artwork and production.
On a daily basis you will co-ordinate with the creative team, producers, suppliers & directors. With a natural passion for all things design and brand, your role will involve but is not limited to: Brand Team WIP management, writing creative briefs, preparing fee estimates, project budget management, developing and growing account revenue, as well as general project administration.

Key qualities you'll display:
– You take ownership over your role and projects, and display integrity and a duty-of-care in everything you do.
– You preempt client's requirements and don't wait to be told what to do (because you've probably already done it).
– You are super-organised and confident in wrangling clients, whilst co-ordinating multiple deliverables.
– You bring your smarts, A-game and individuality to every situation. You are a consistent and reliable team-member – you're in this for the long haul, not just the highlights.
– You never settle for average – challenging the norm by being brave and exploring new frontiers of creativity & new ways of doing things. Always thinking, having fun and never being afraid to speak up.
– You bring a can-do attitude to work life and studio culture.

To be successful in this role you:
– Have 4+ years of highly relevant project management and production experience
– Are disciplined, tenacious, self motivated and process driven
– Have a skill & passion for brand design
– Have excellent written and verbal communication skills
– Can work with a wide range of people at all decision-making levels
– Have intermediate to advanced computer skills
– Will be an English-speaking Australian citizen or Perm Resident

Benefits of working at THERE…
– Competitive salary
– Great warehouse studio
– Birthday leave each year
– Regular team outings and lunches
– Weekly wellbeing activities including things such as massage and tennis
– Weekly social drinks and end of week catch-ups
– Monthly design meetings, giving you a chance to discuss tips and tricks to work smarter and develop your creative knowledge

If this sounds like you, please email your CV, and cover letter with the subject line I am AM to: careers@therestudio.com