Studio Administrator (Maternity Cover)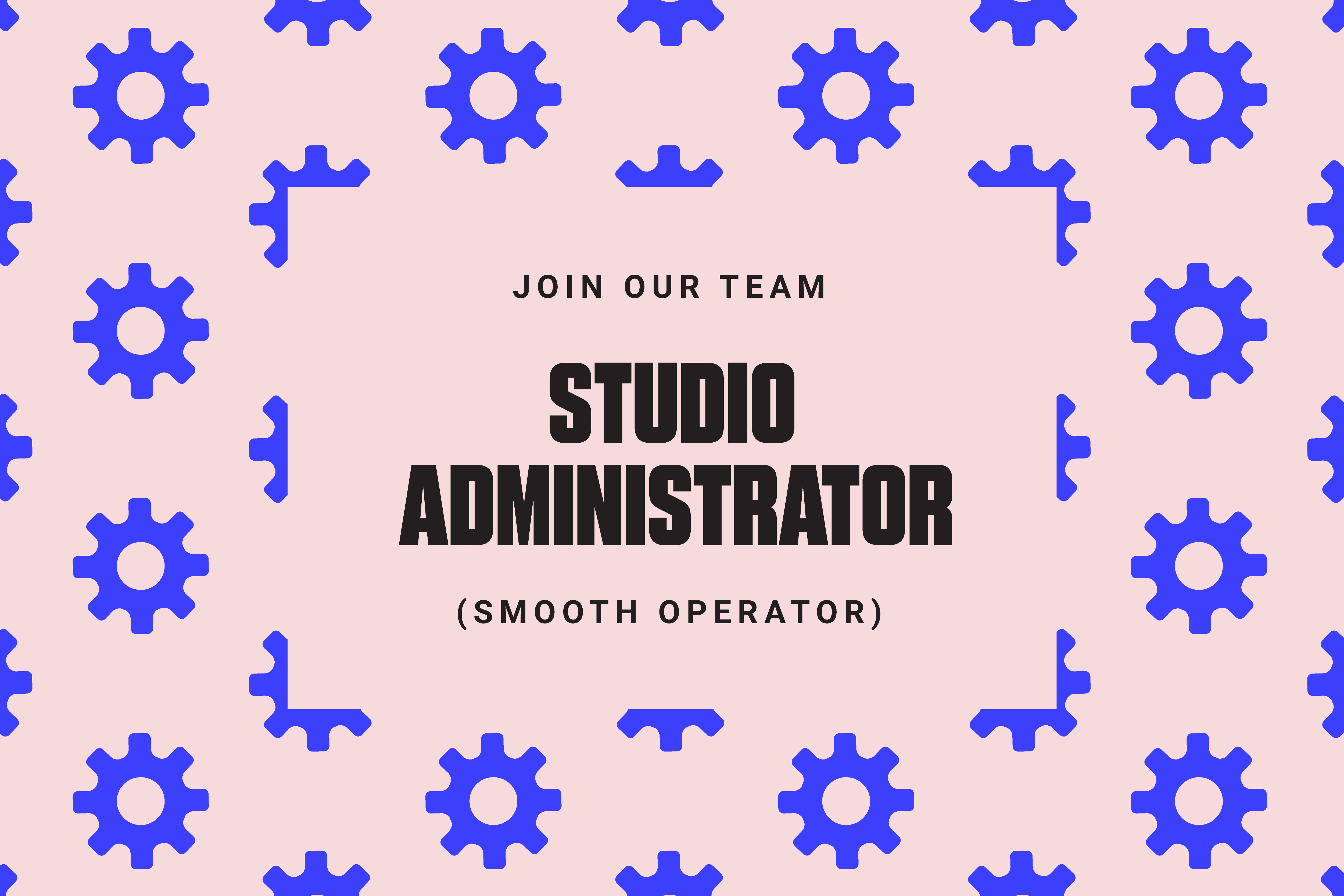 THERE are on the look-out for an exceptional Studio Administrator to join as a welcoming face to the agency. You will be an authentic 'bright spark', who takes ownership of their role and is eager to just 'make things happen'. You will have experience in a similar role, be unflappable under pressure, and a natural born organiser.
The role will see you working across 3 key areas:
– Studio Co-ordination
– Financial Account Support
– Personal Assistant to Director

Studio Co-ordination may involve; greeting visitors and making them feel welcome, offering refreshments, ensuring the studio is fully stocked, client meeting preparation, travel bookings, courier dispatches, being the friendly welcoming face and ensuring the studio runs smoothly.
Financial Account Support may involve; quotes, purchase orders, invoicing, account reconciliation, and be on hand to support project management team needs.
Personal Assistant to Director will see you working closely with the Managing Director, assisting with diary management and general EA tasks.
This is a truly multi-dimensional job, for a multi-dimensional individual. 
 
Benefits of working at THERE…
– Competitive salary
– Great warehouse studio
– Birthday leave each year
– Regular team outings and lunches
– Weekly wellbeing activities including things such as massage and tennis
– Weekly social drinks and end of week catch-ups
 
A bit about you…
 
Must have:
– A driven & proactive attitude
– Previous experience with finance admin
– Attention to detail
– Optimistic and friendly demeanour 
– Takes ownership and responsibility 
– Supportive & efficient team player
– Well articulated communicator
Nice to have:
– Experience with Xero
– Experience with Streamtime
– Experience with Apple Products 
– Experience with G-Suites