Google – MBC Singapore
A COMMUNITY SPIRITED CAMPUS
Google's Southeast Asian HQ is a campus spread across three towers populated with vertical hubs known as kampongs – a regional term meaning 'village'. Located across multiple, interconnected levels, each kampong creates a unique space for teams to converge.
Wayfinding is intentionally designed to encourage movement between these hubs – driving team connections and bringing to life a 'Kampong Spirit', which celebrates the local community and shifts workplace thinking from 'me' to 'we'.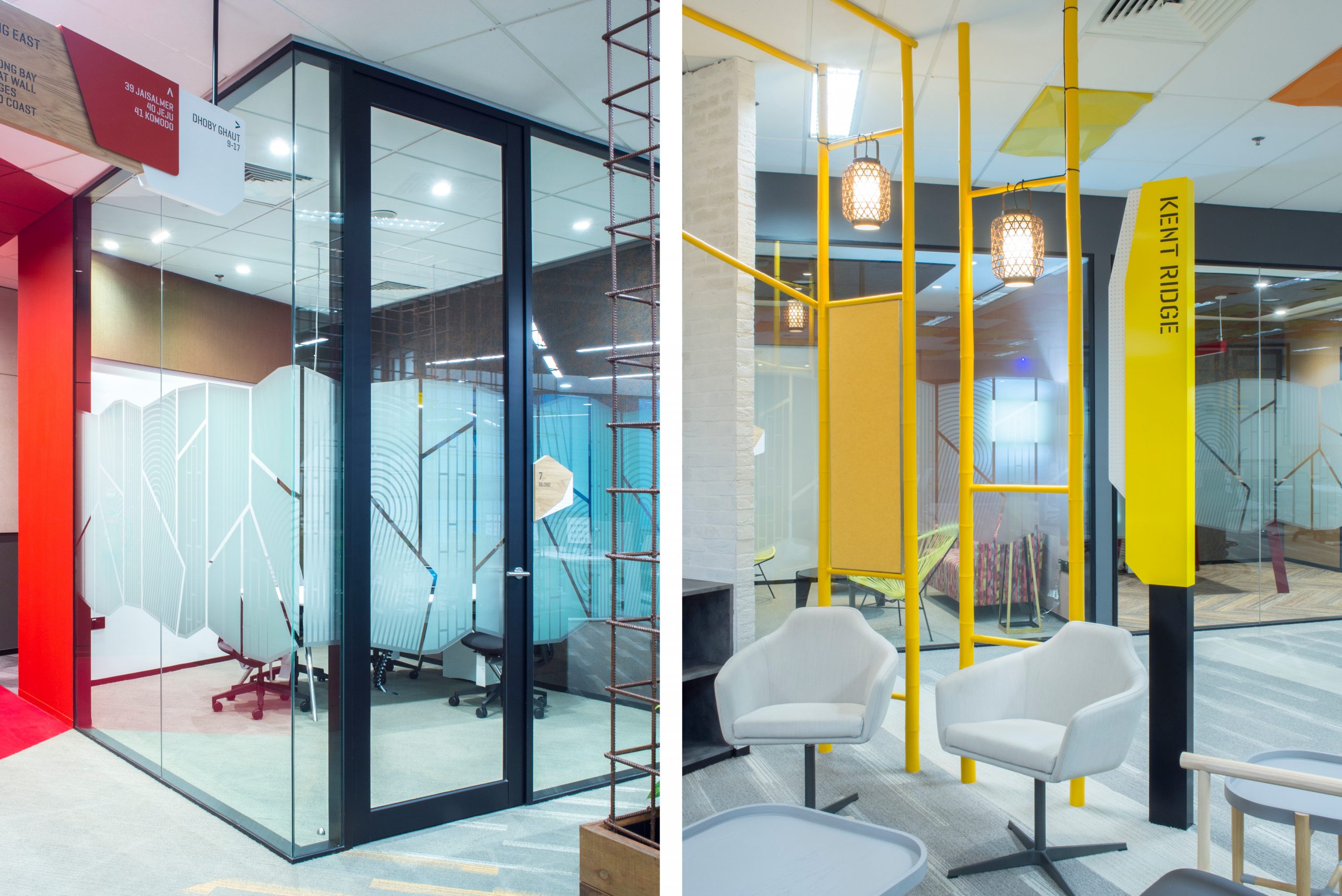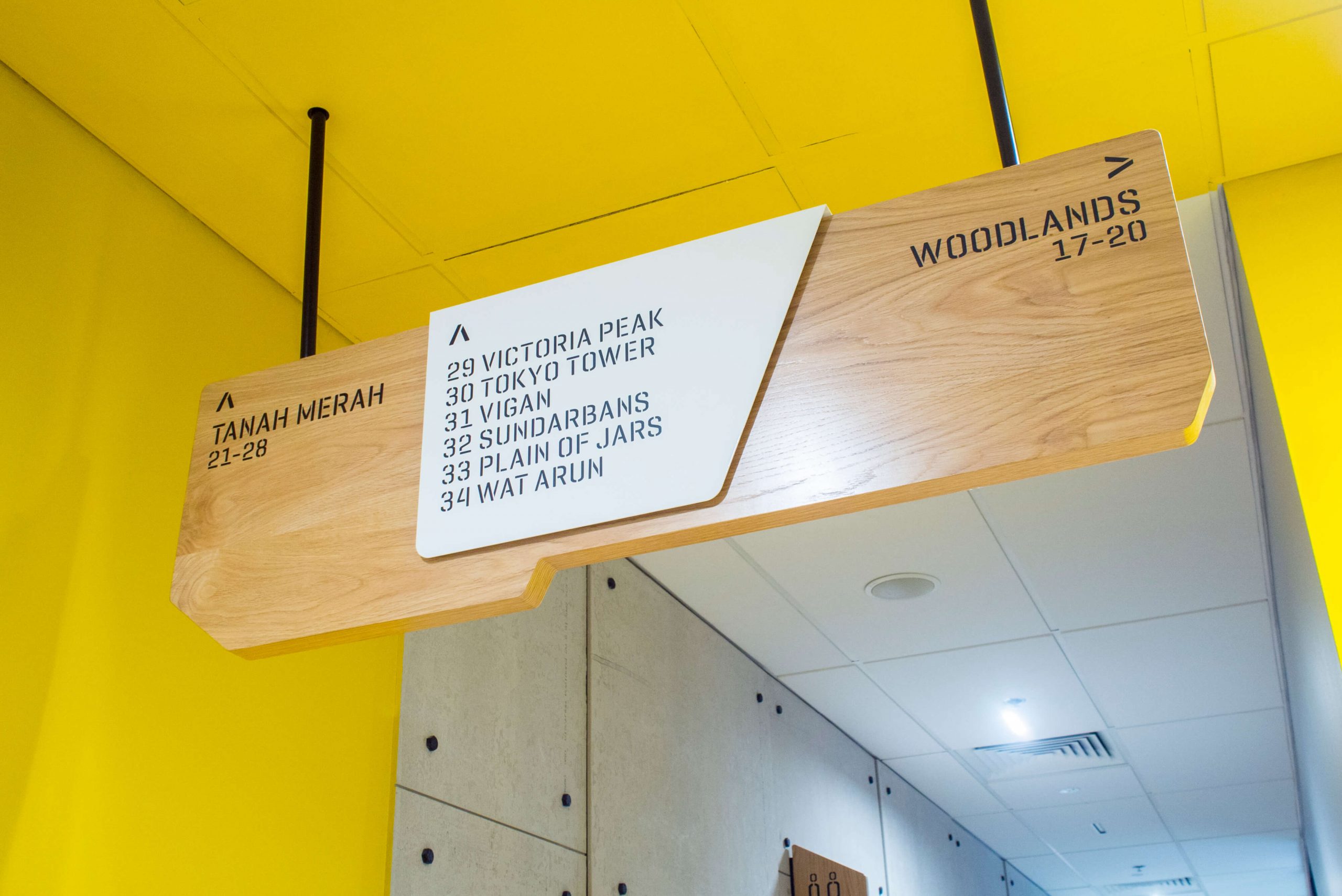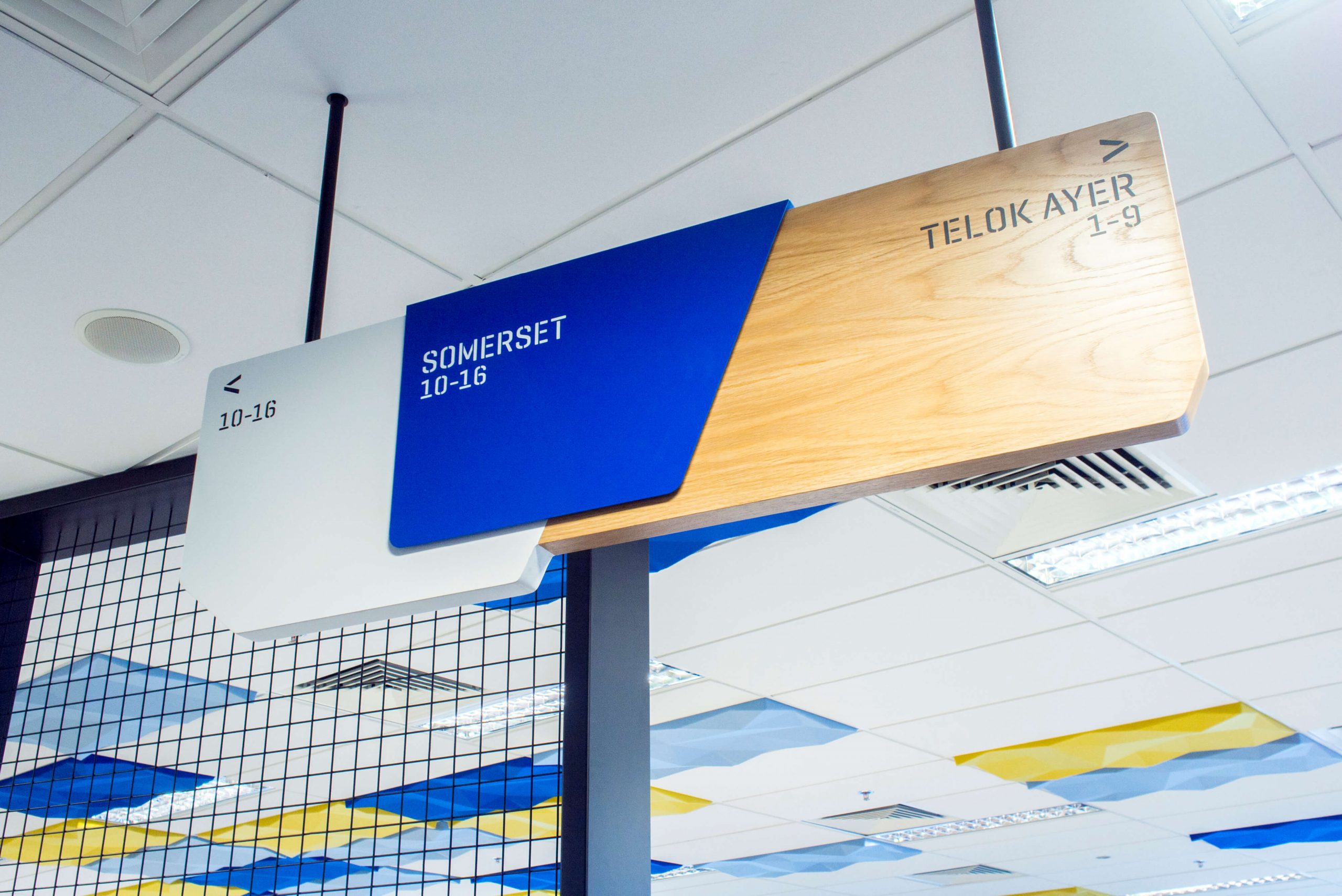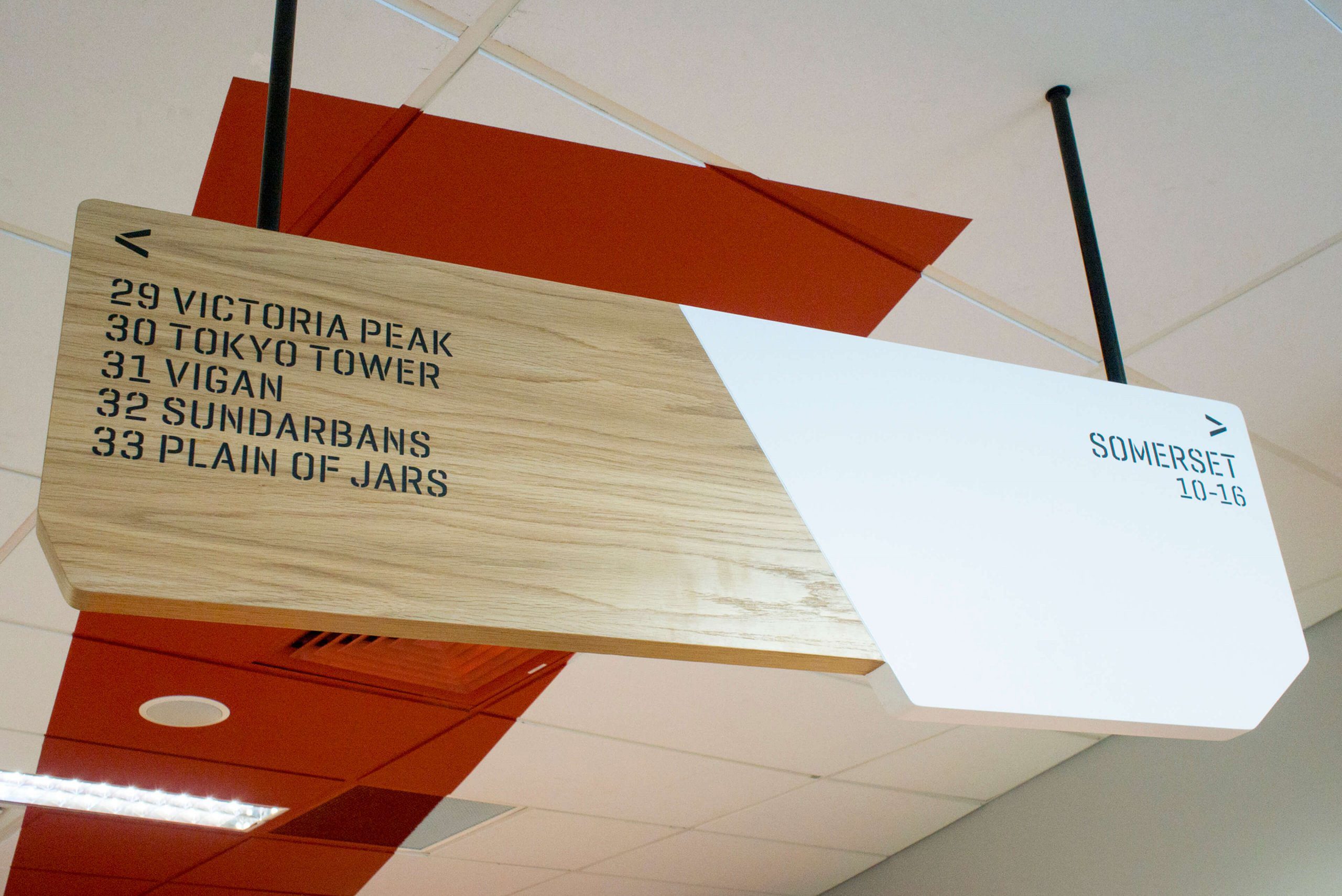 Prev
Next
A raw, physical connection
A base architectural palette of raw, unfinished surfaces and textural materiality, together with industrial detailing and a faceted design vernacular, creates visual interest and physical connection, providing a clear aesthetic for the signage design.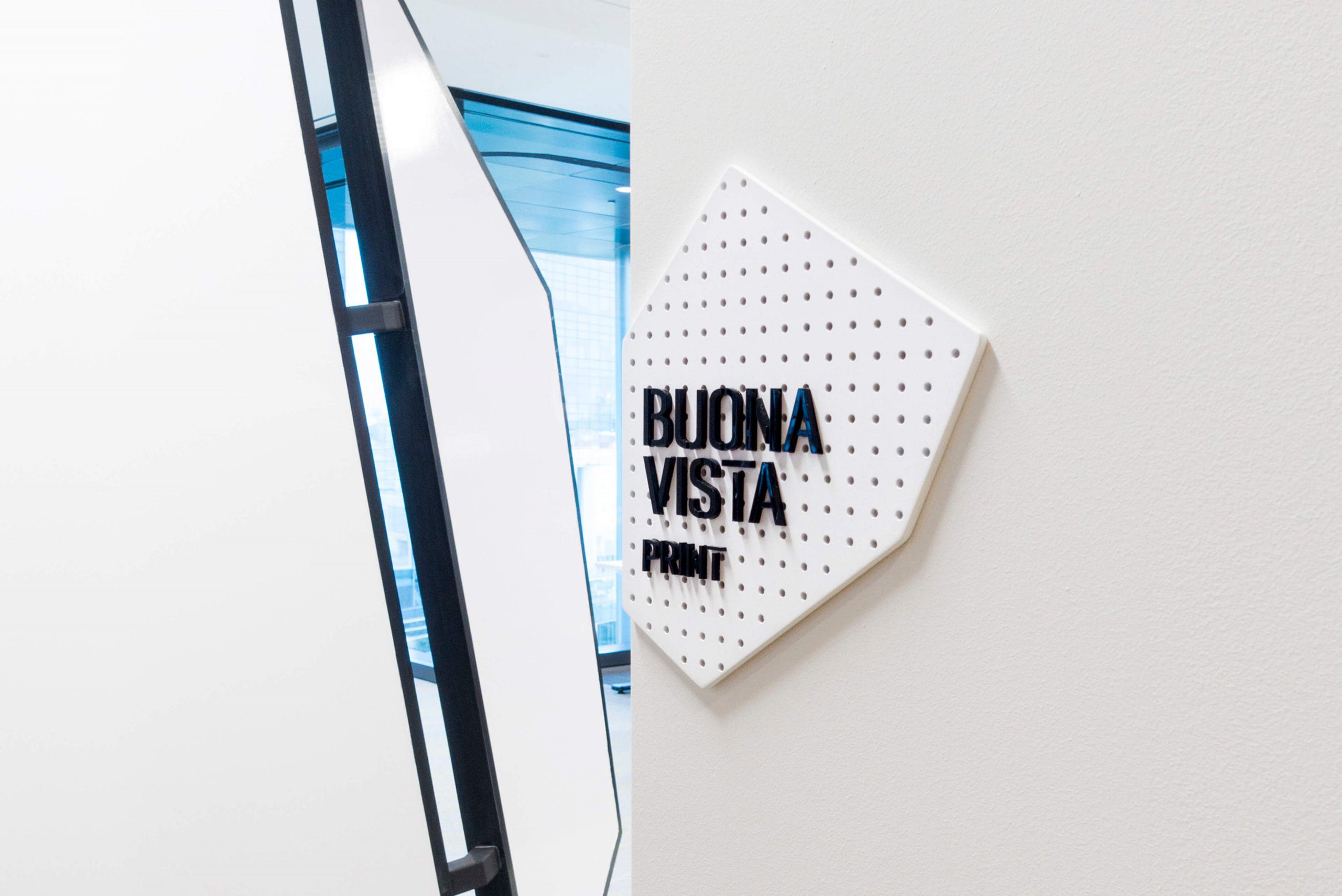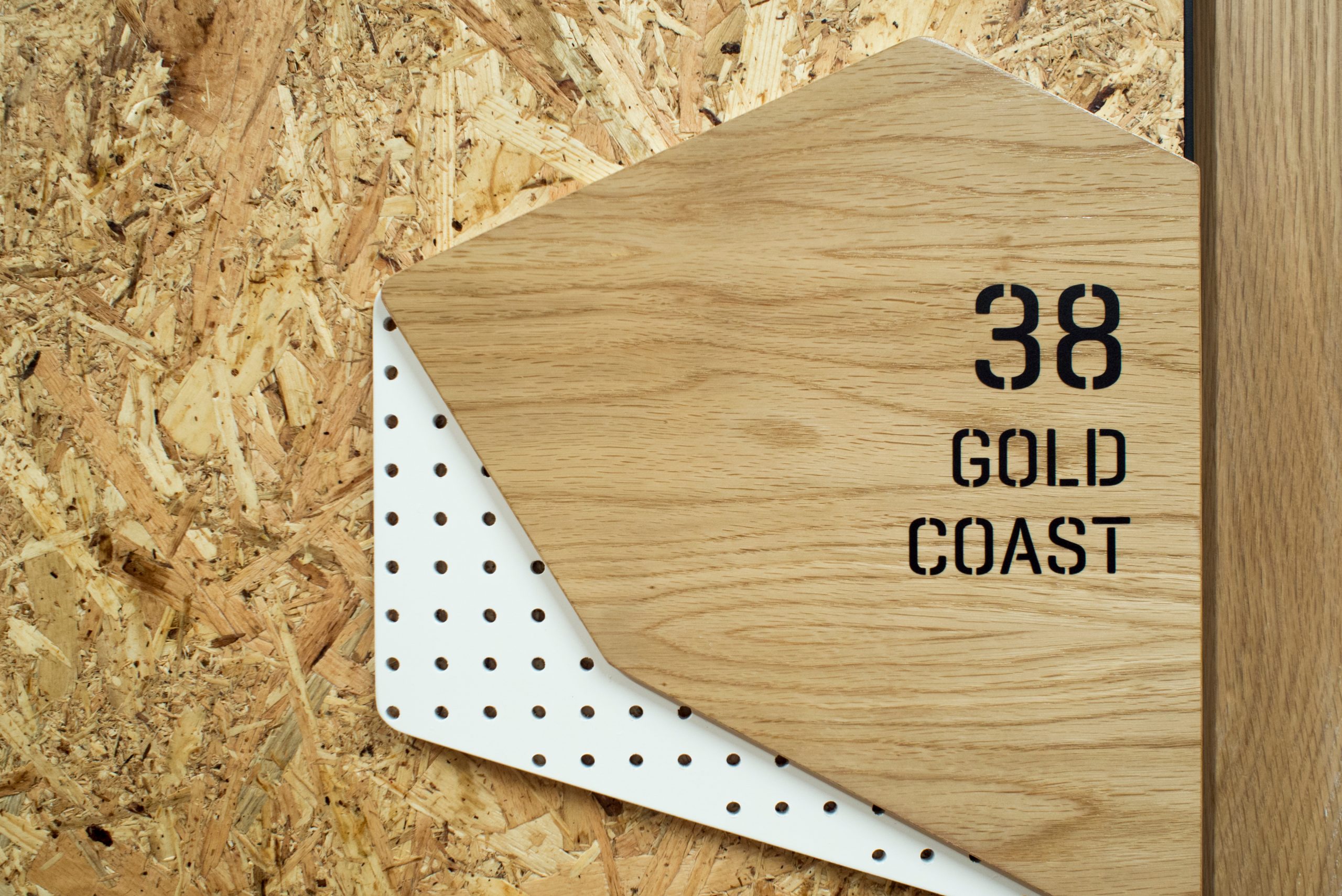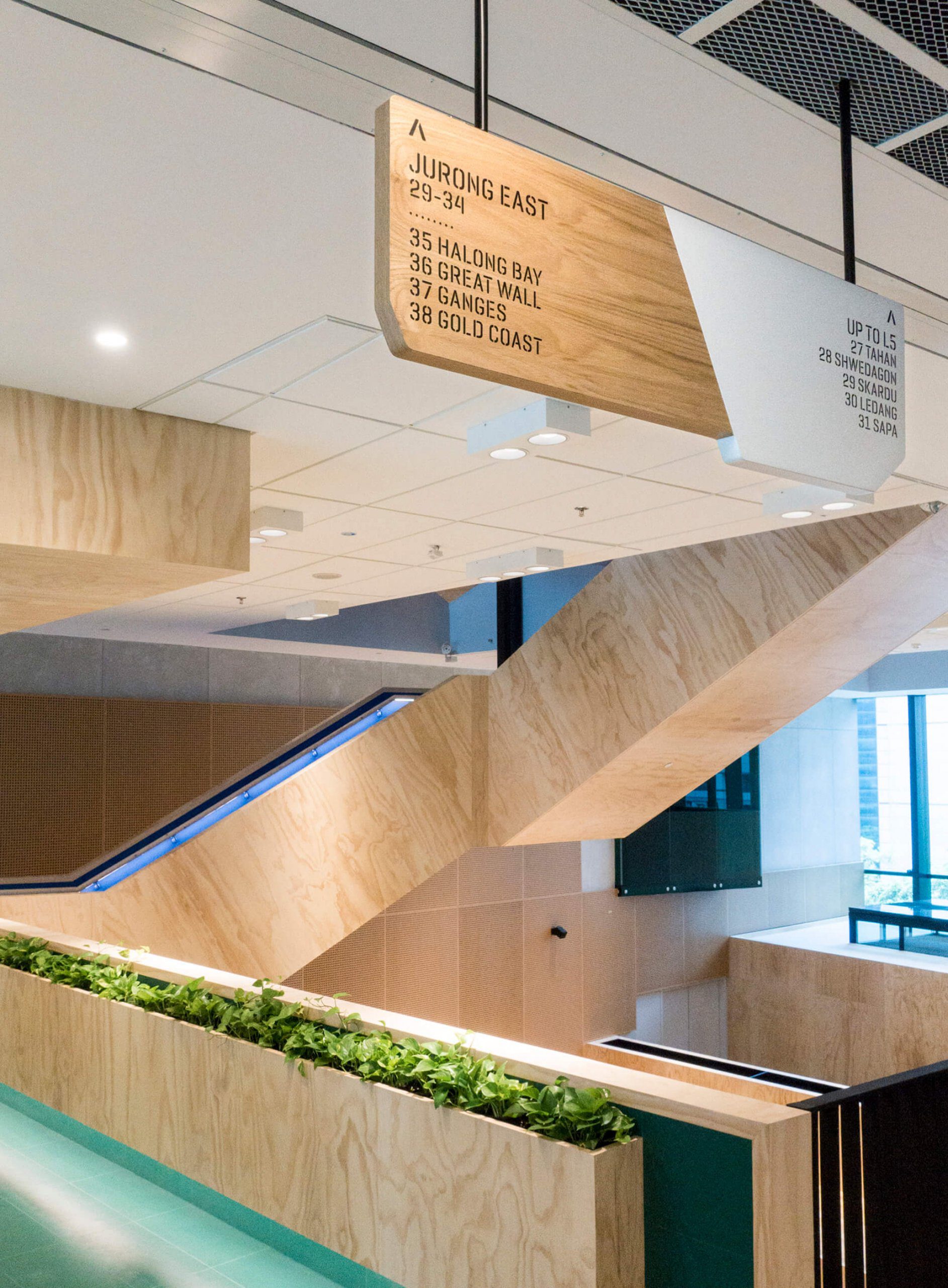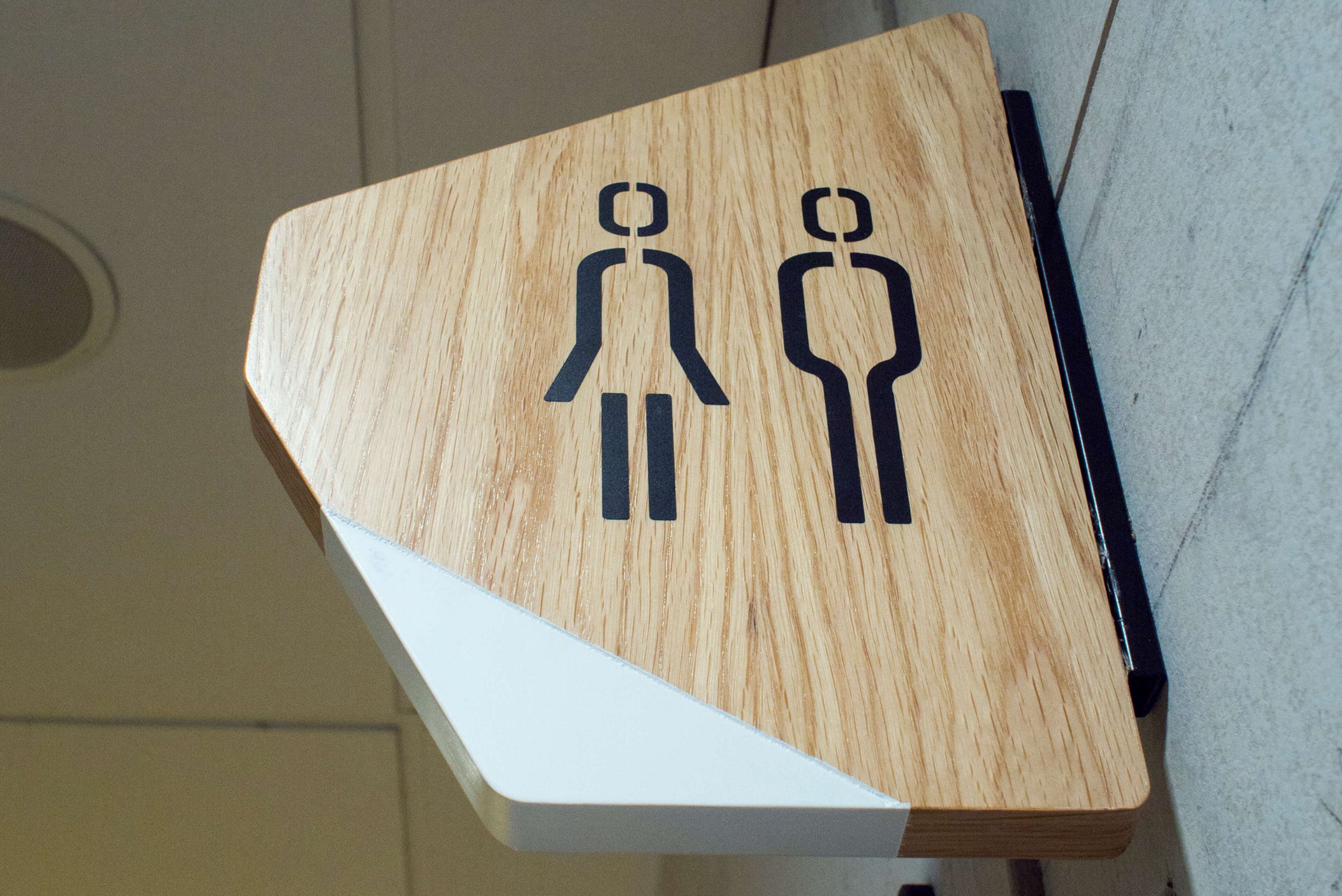 A custom digital wayfinding system was designed and developed to provide additional navigation and orientation support for the complex campus. Aside from serving a wealth of information to employees, the system allows Google's in-house team to easily capture updates and changes as the workplace grows.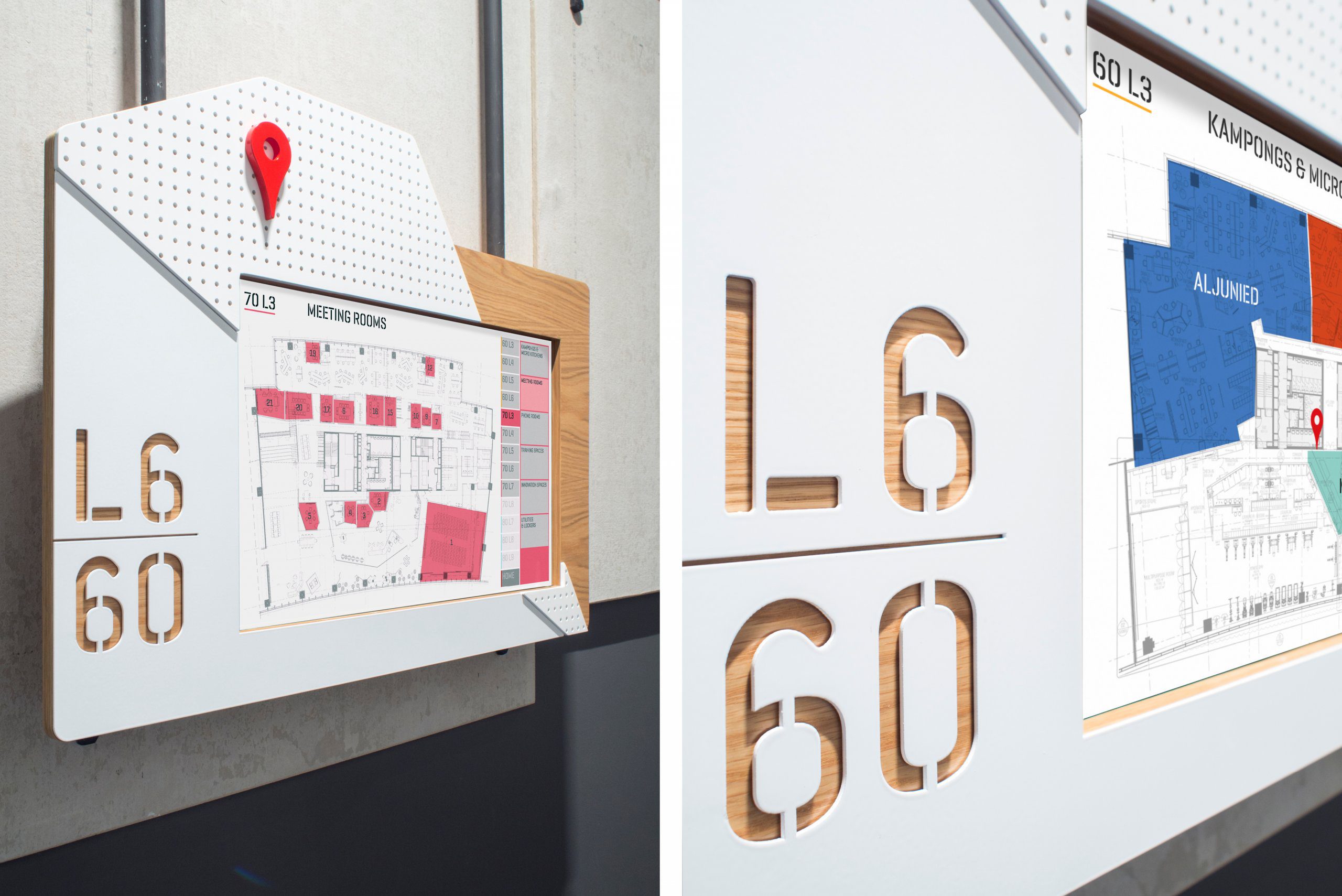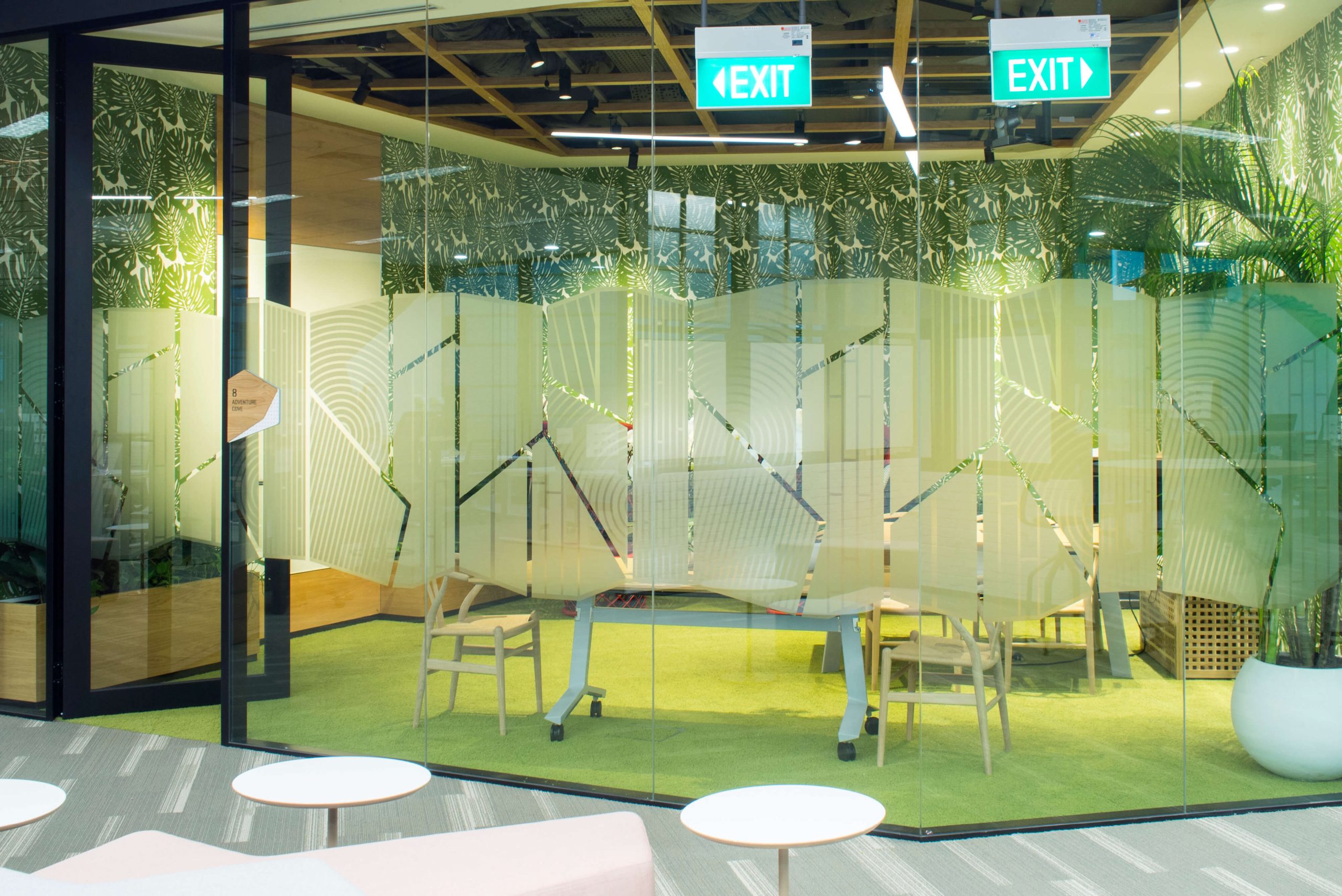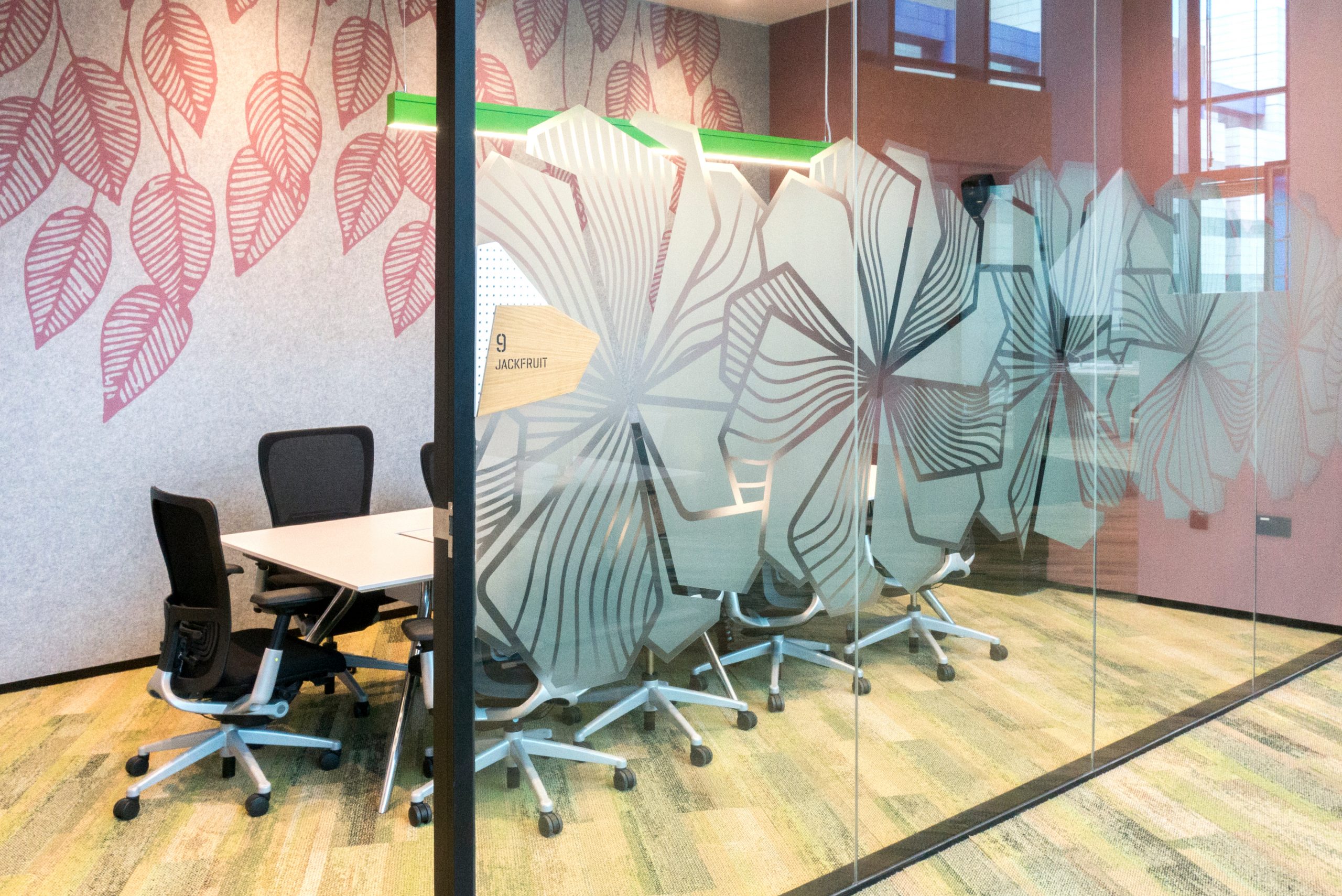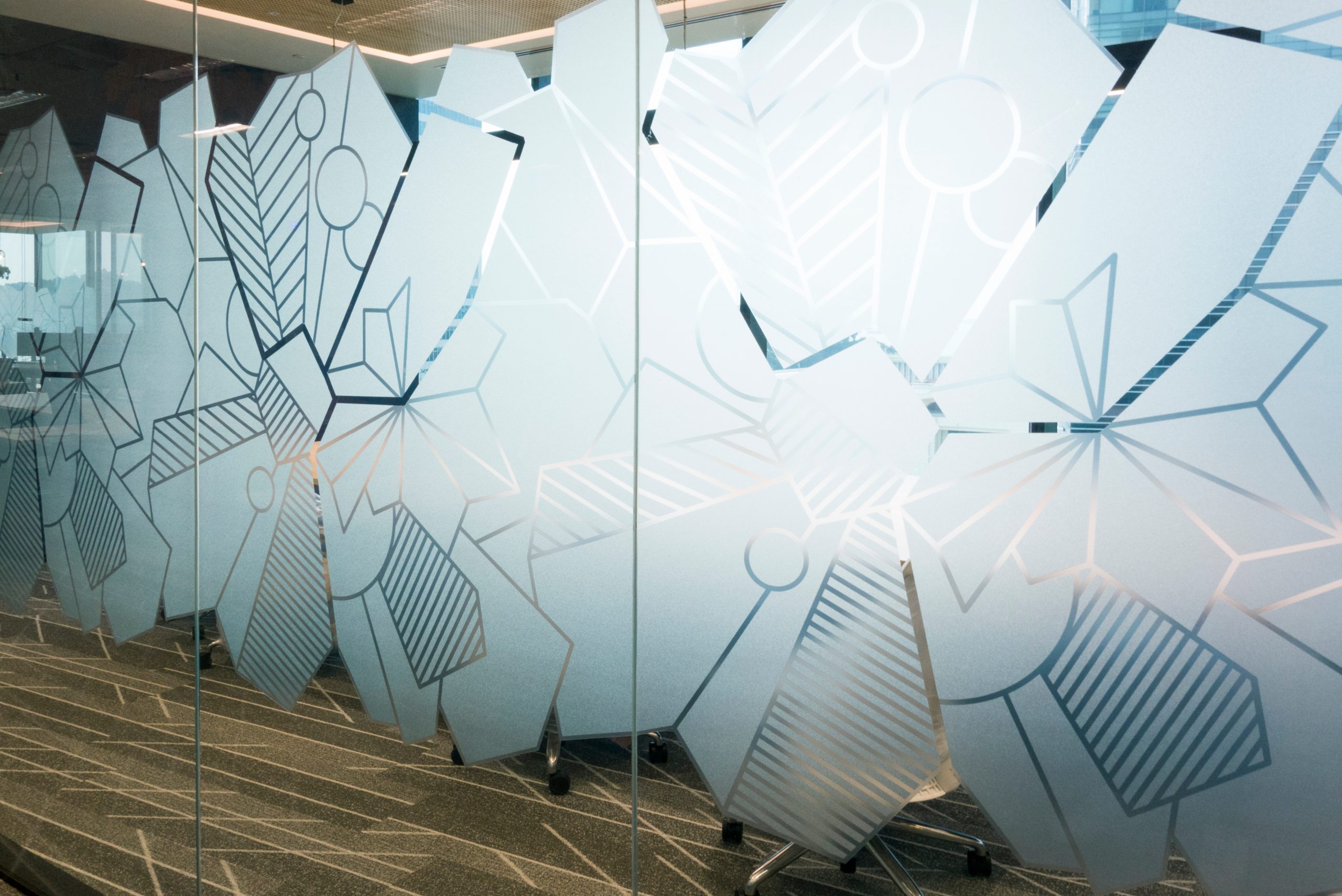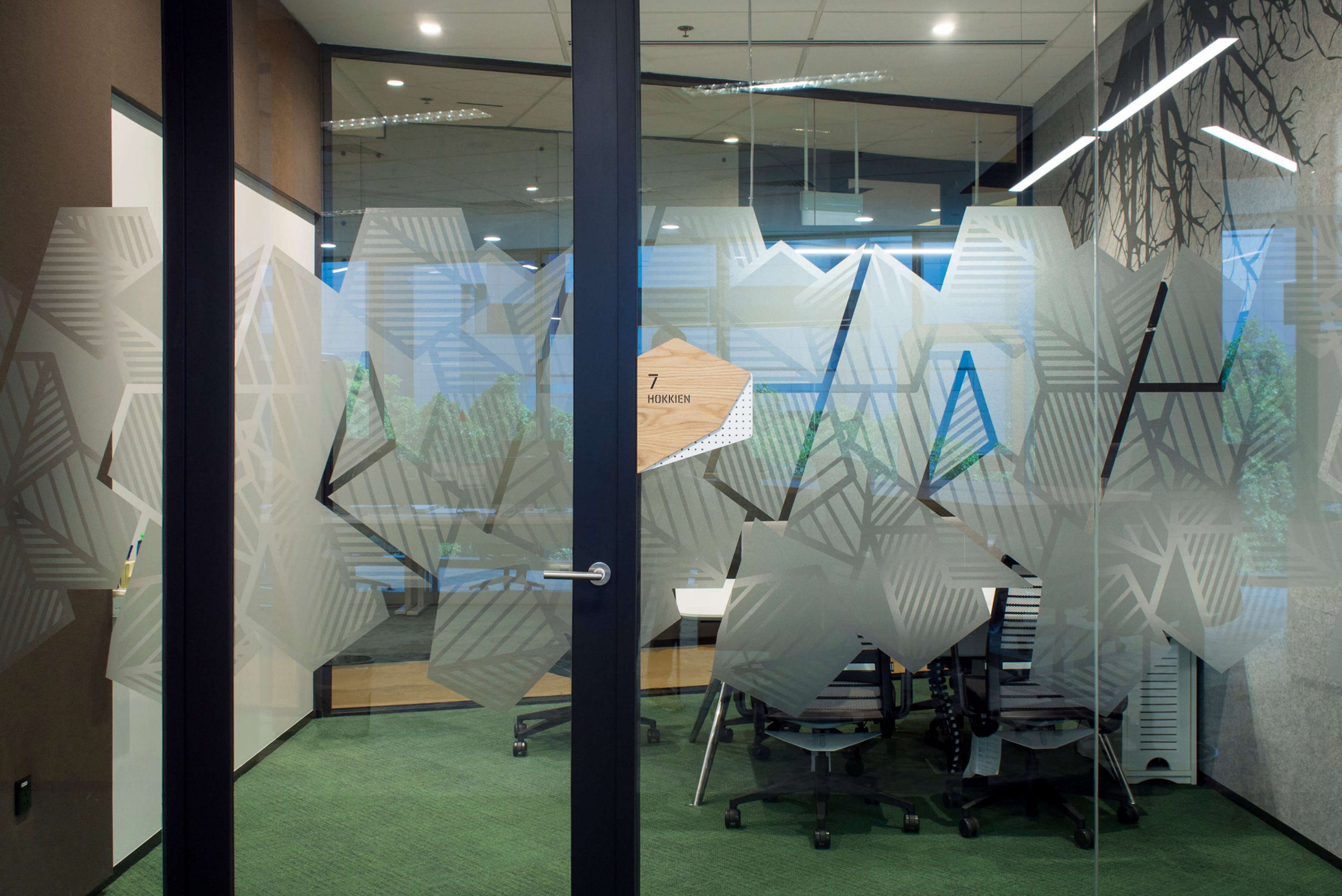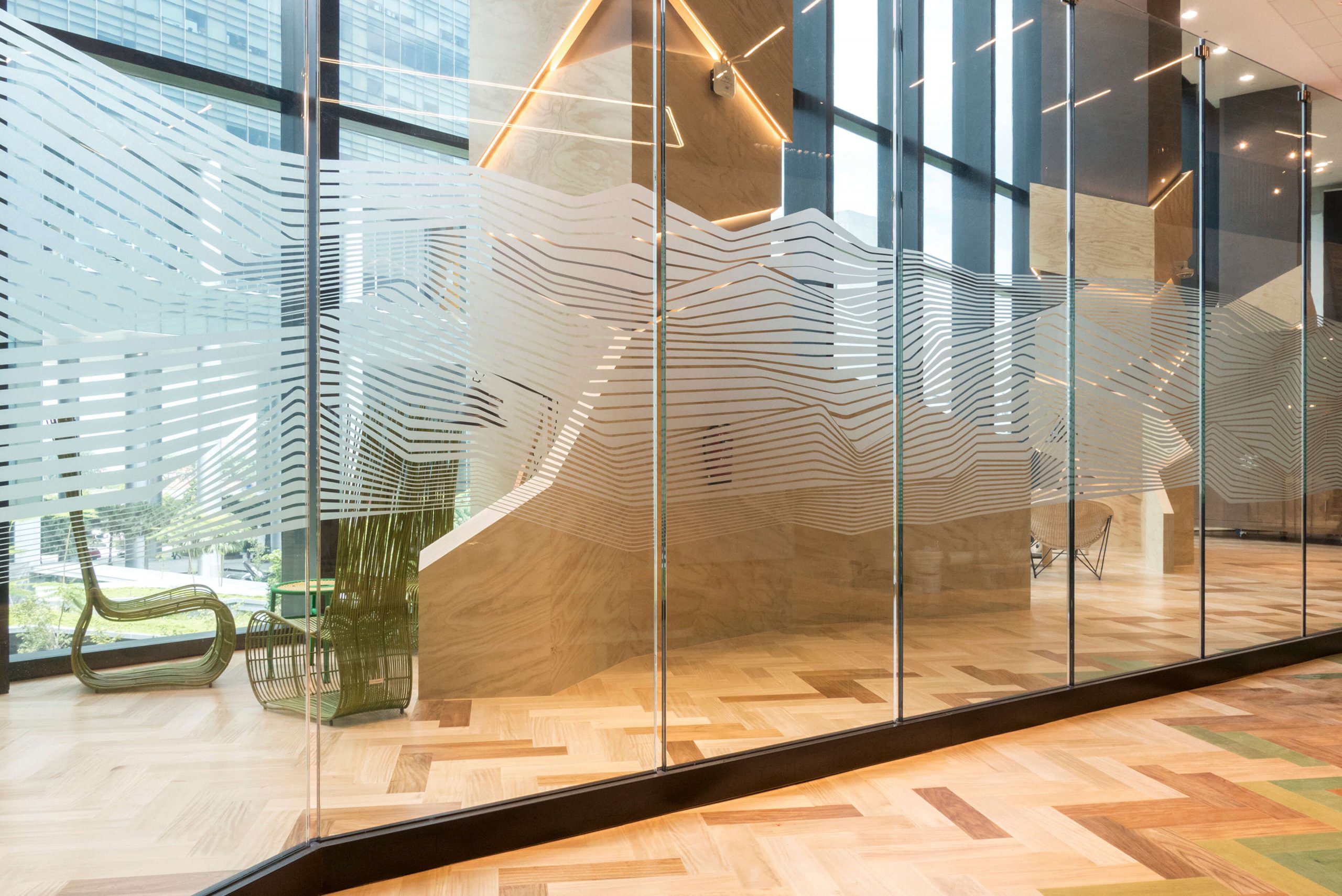 Prev
Next
AN INTERPRETIVE ECOSYSTEM
Level specific, interpretive glazing graphics, inspired by the vertical layering of habitat ecosystems, have been created for over seventeen levels to date.