Barangaroo – Lendlease
NAVIGATING AN URBAN FORESHORE PRECINCT
Barangaroo is a harbourside suburb located on the north-western edge of Sydney's CBD and now reinvented into a thriving public, residential and commercial precinct. To unify various existing schemes and distill them into one cohesive kit-of-parts, THERE implemented a site-wide wayfinding strategy.
This strategy then anchors the design of the wayfinding system for Barangaroo's carpark – an 80,000sqm subterranean landscape of parking bays, loading docks and service roads, that run the entire length of the development.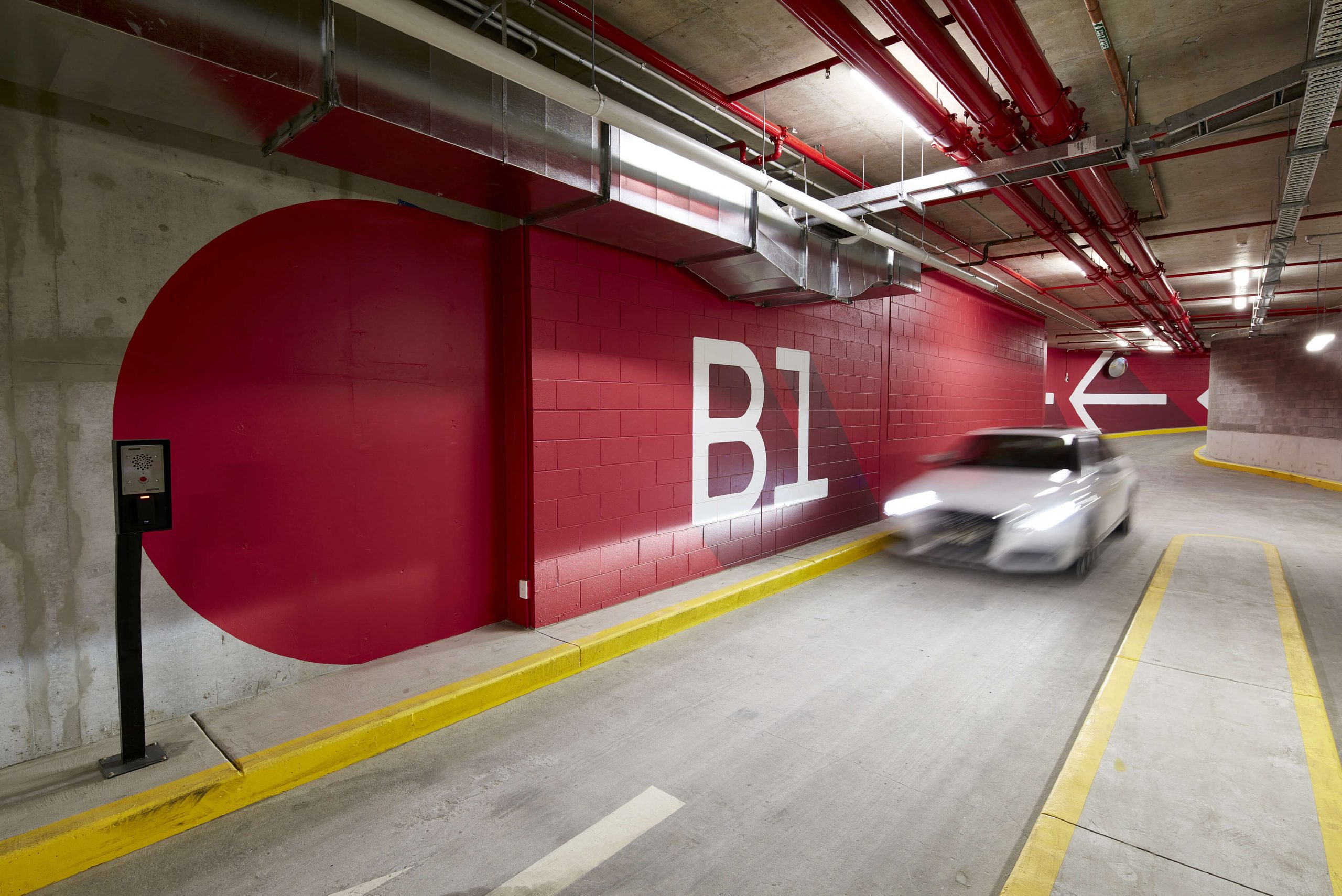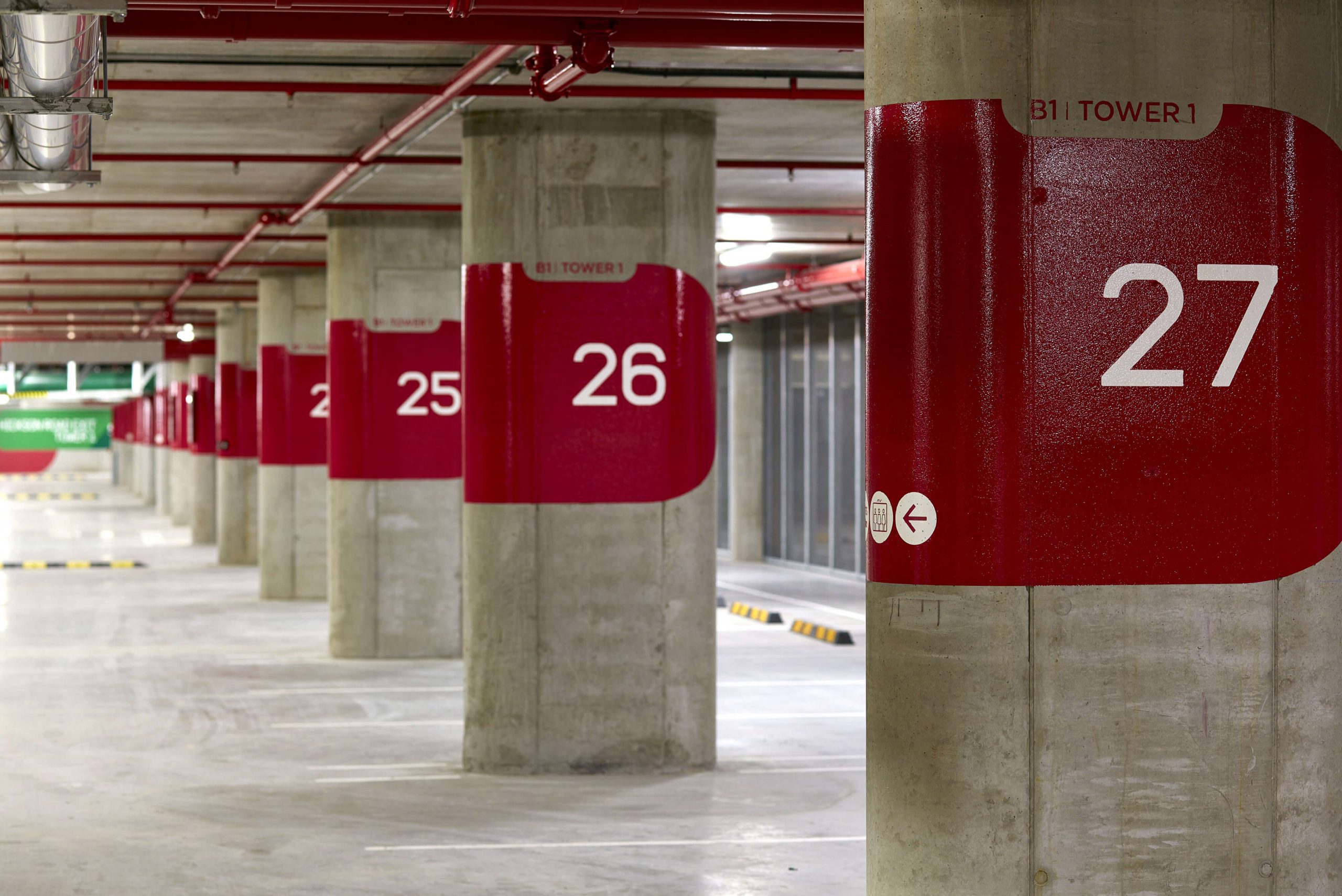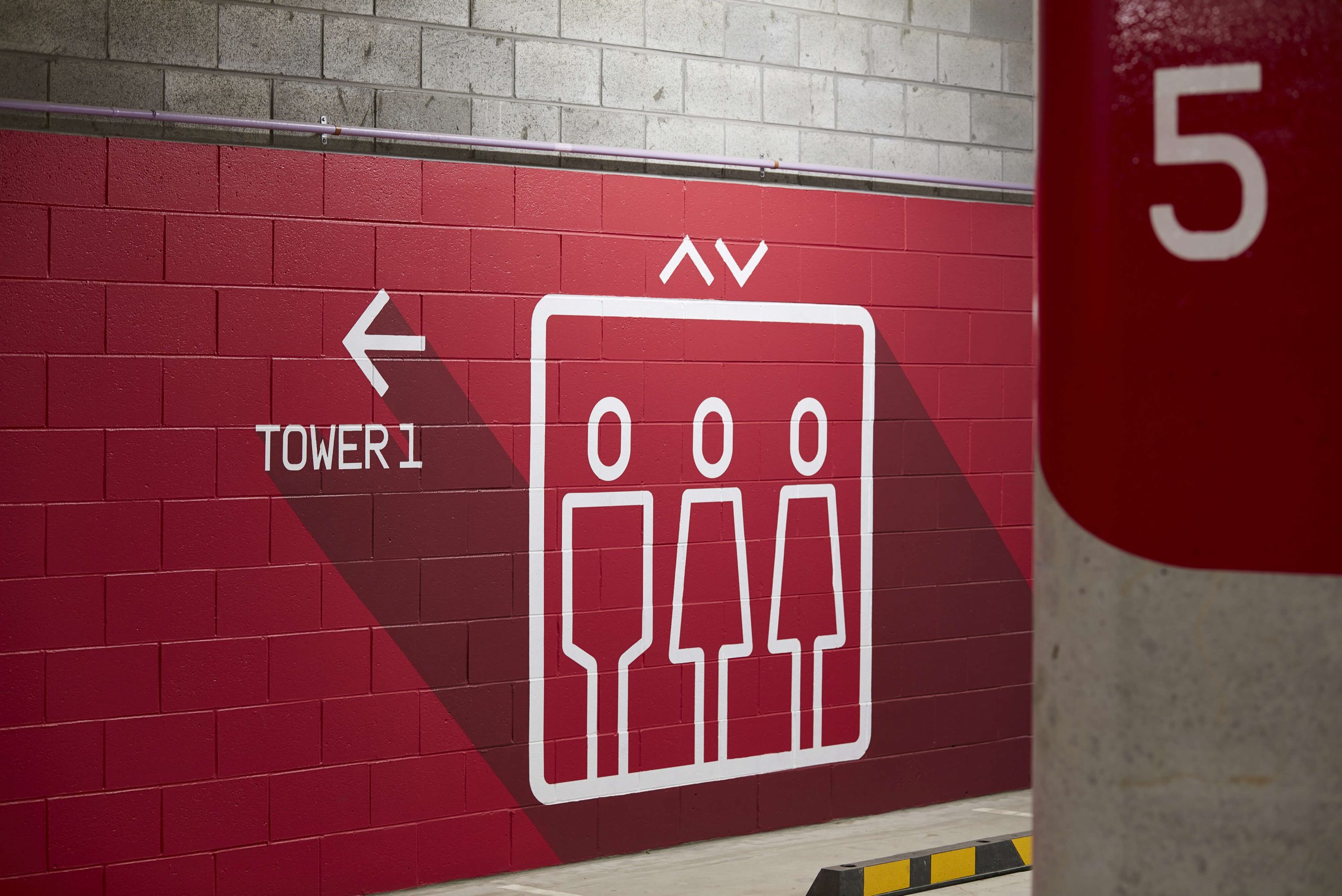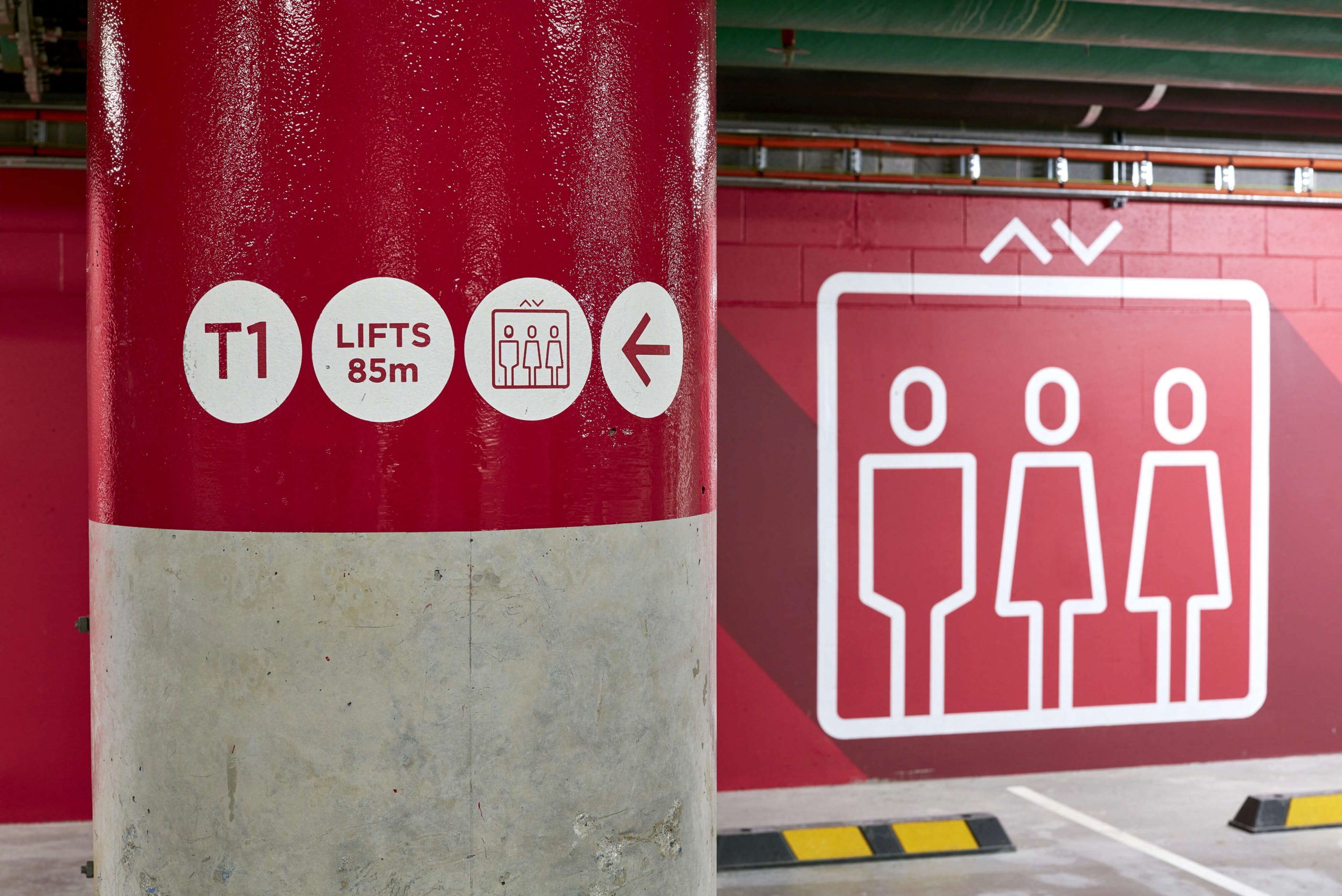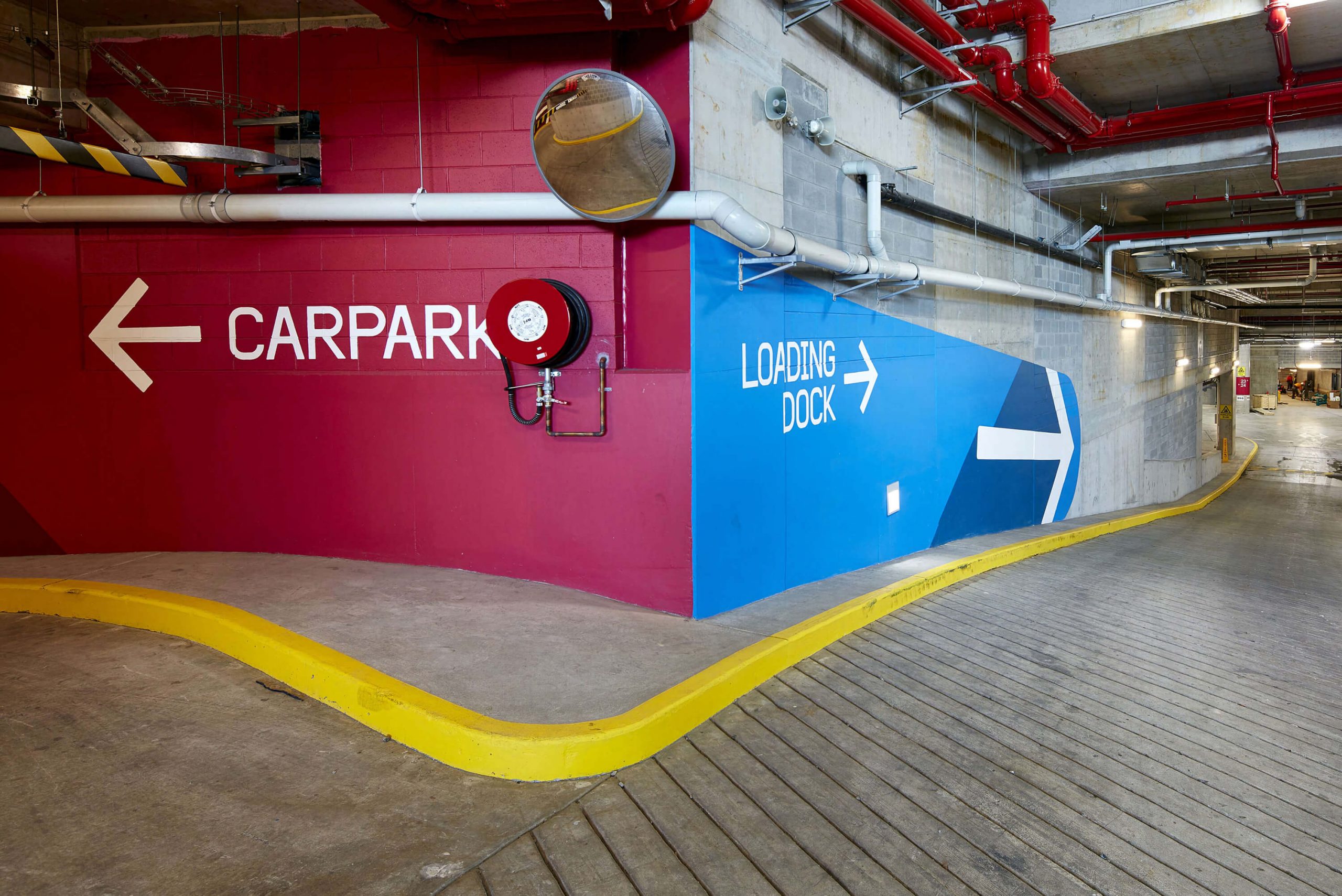 The site's three commercial towers form the basis of distinct color-palettes, combined with bold use of typography and iconography to aid intuitive and consistent wayfinding cues above and below ground.
Recurring supergraphic motifs featuring extruded shadows and lozenge shapes play on the artificially-illuminated environment whilst echoing key architectural forms.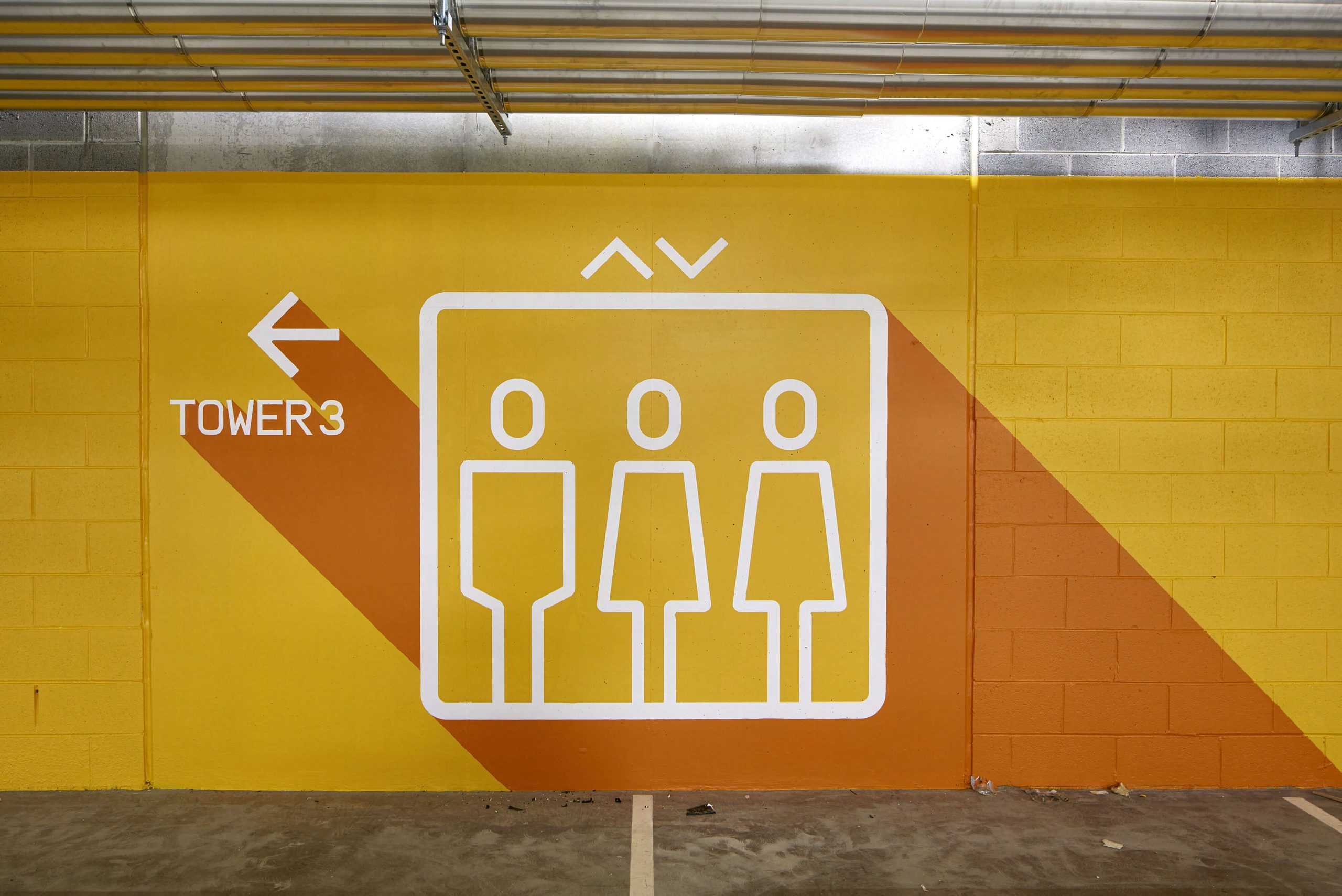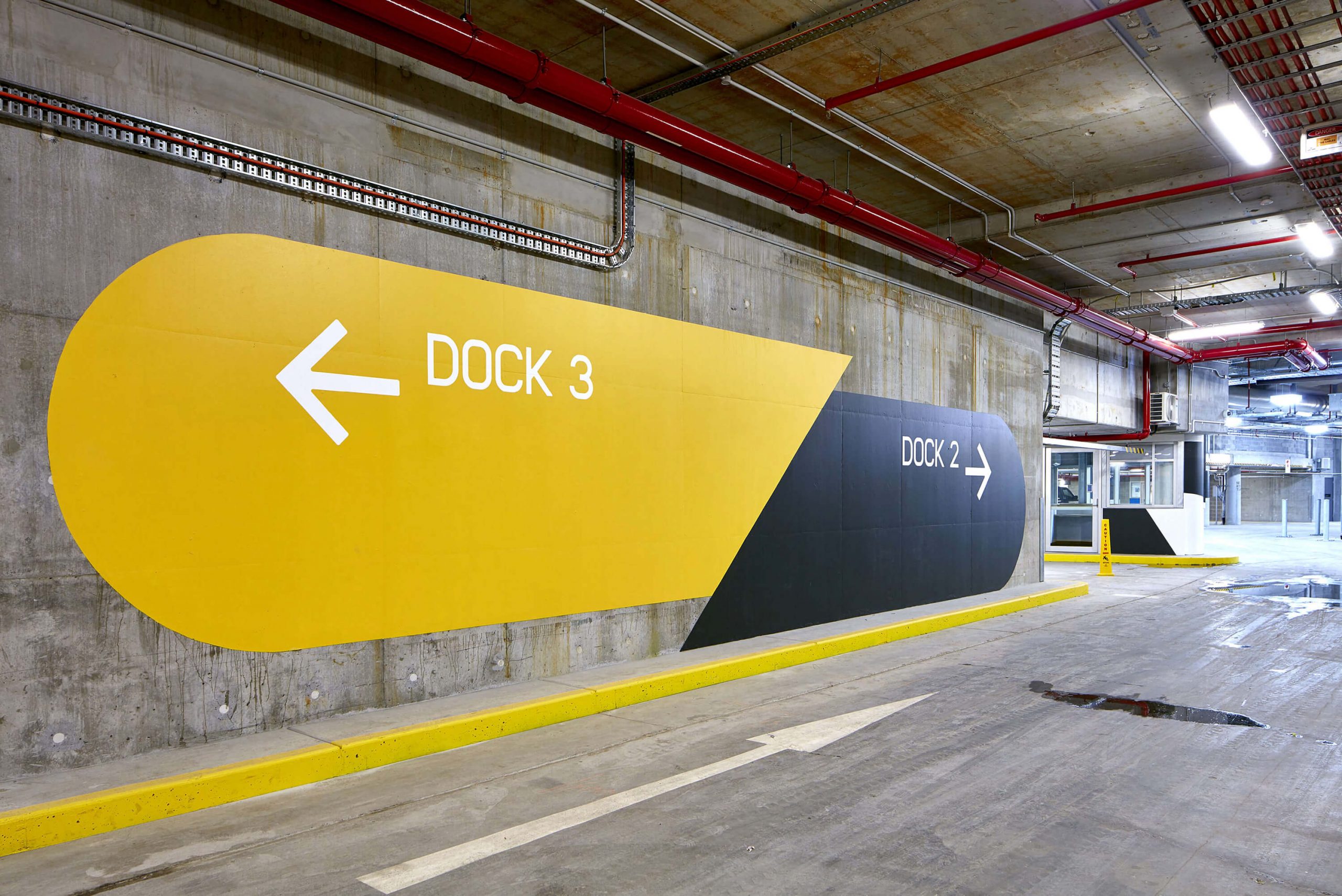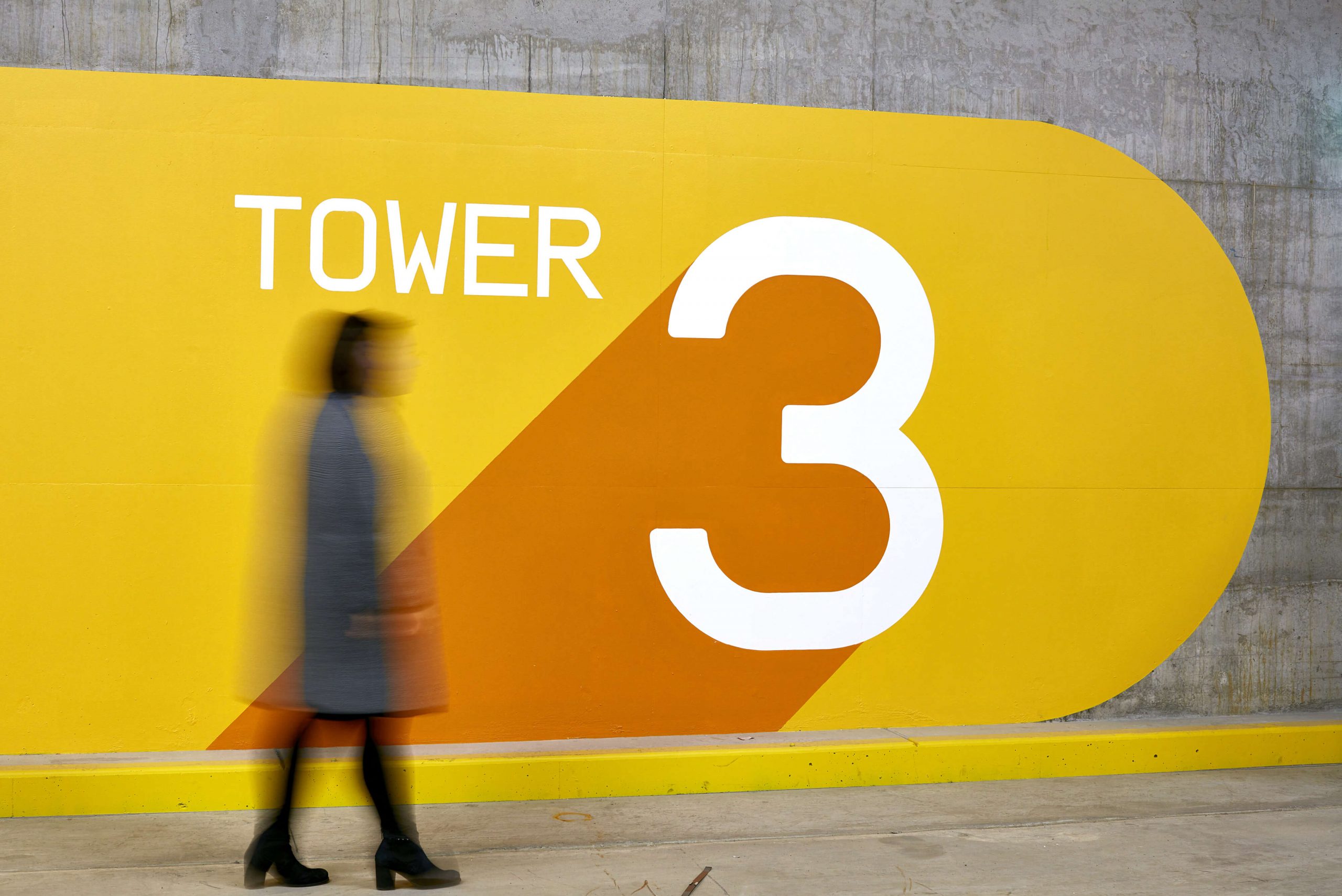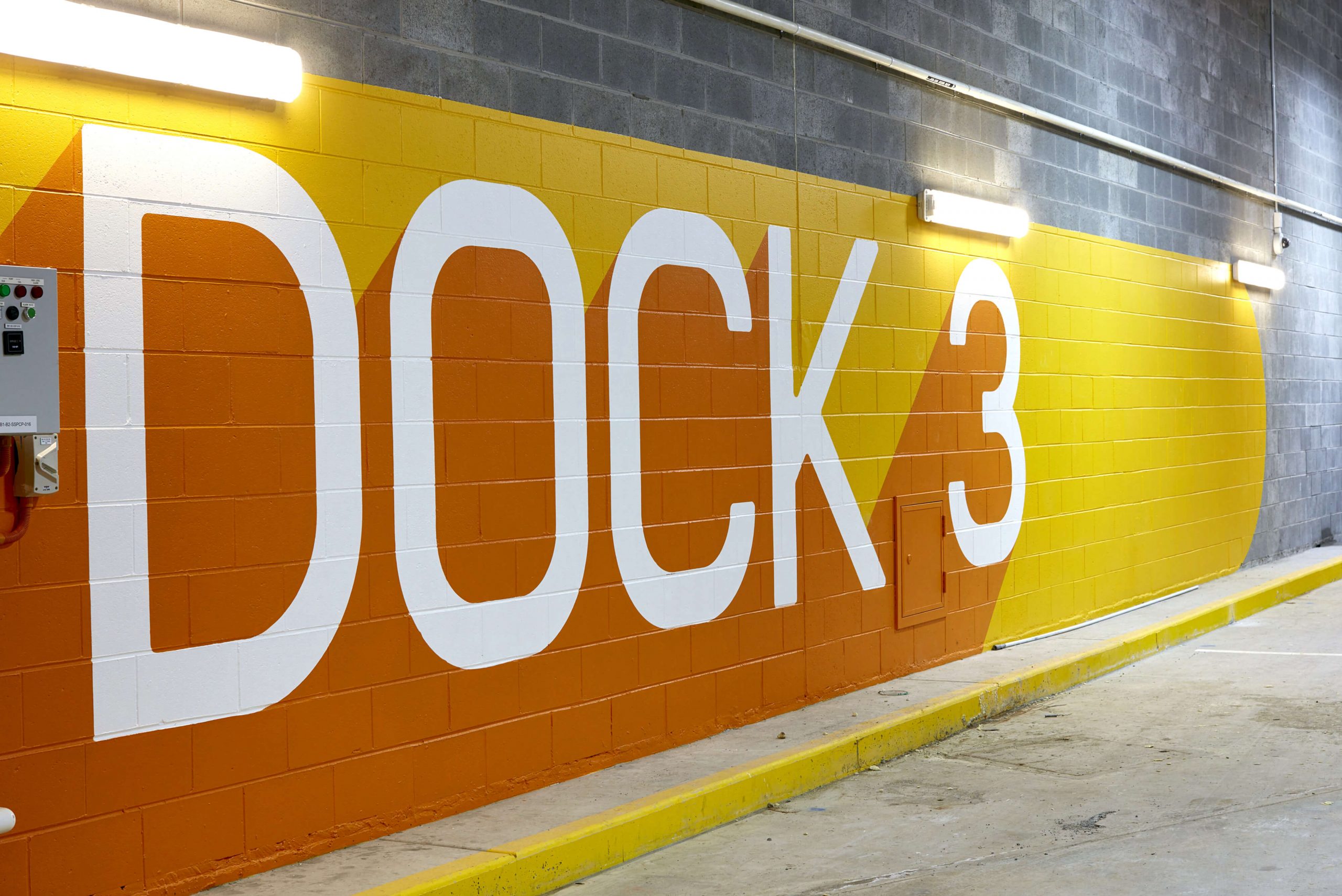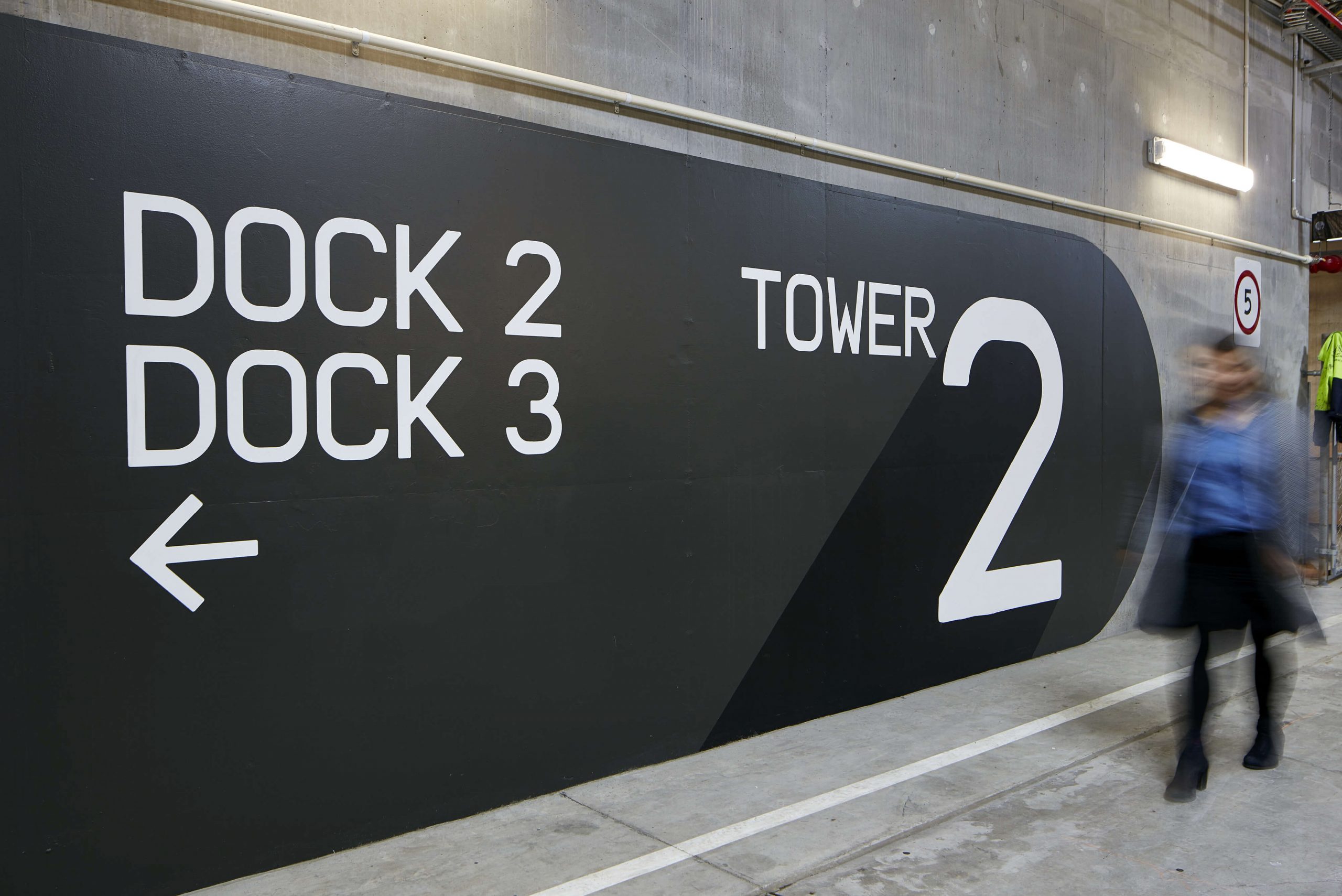 With safety and accessibility as anchoring drivers, users are presented with clear, legible circulation routes strongly defined by impactful graphic devices.