THERE says "I do" to Woolloomooloo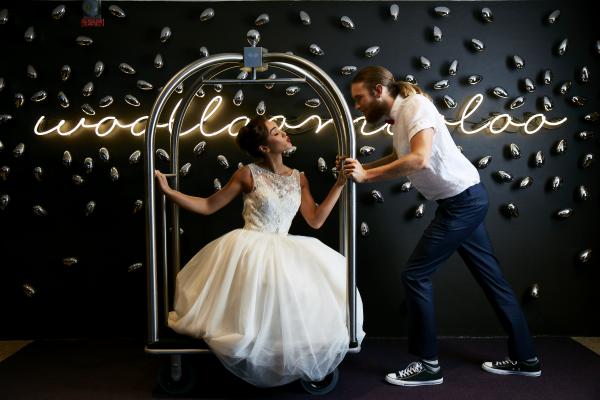 After our successful signage and placemaking expedition at Ovolo Woolloomooloo, THERE is back for round 2 – creating a wedding toolkit for their picturesque wharf side hotel.
Our designers had a lot of fun with this project, with tattoos, milkshakes and motorcycles IN the question. Ovolo Woolloomoolloo sits on the breathtaking Finger Wharf, and has been working hard over the last couple of years to give Sydney a fresh and vibrant new venue for the 'living and working traveller'.
With it's venues that highlight the hotel's heritage listed features, we had no problems in creating a new wedding toolkit that was a one stop shop for new bride-to-be's. THERE conducted a live photoshoot for this brochure, which helped deliver beautiful imagery that accompanied the brochure's Ovolo brand persona.
For more information about an Ovolo wedding, please feel free to contact Ovolo Woolloomooloo or pop in for a drink and check out Ovolo's great spaces.