SIGNAGE AND WAYFINDING
NAVIGATING THE WAY TO AN ENHANCED USER EXPERIENCE
Whether it's a bustling precinct, educational campus, entertainment resort or commercial tower, well-designed wayfinding systems offer benefits that go beyond just guiding people from A to B. When we are unsure where to go within an environment, poorly considered signage can lead to confusion, frustration and an overall negative experience of that place.
A well-planned wayfinding system can increase our navigational confidence whilst also having a profound impact on user engagement, creating positive experiences by association.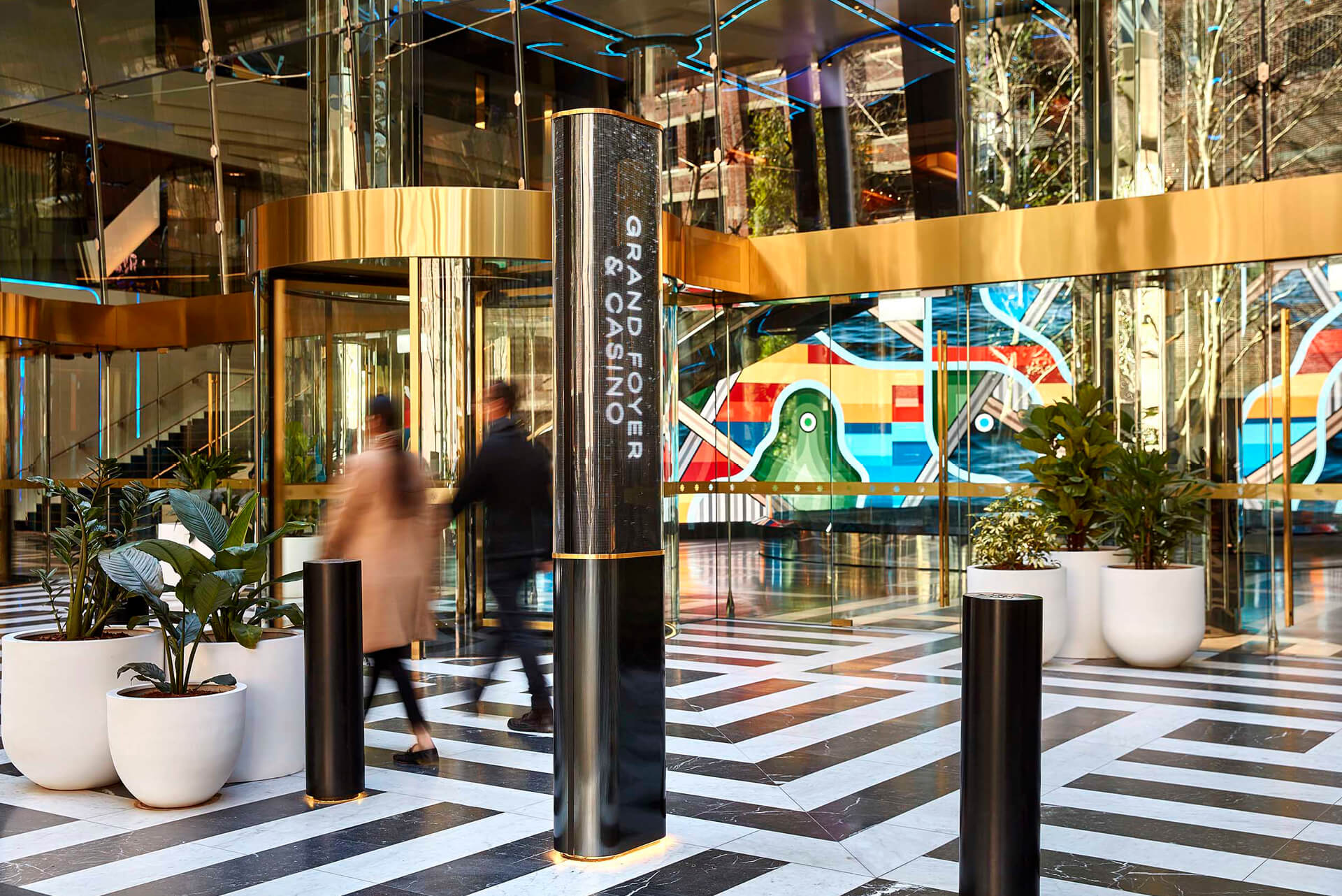 Landmarks and Legibility
Knowing how people relate to space helps us design systems to navigate it. Effective wayfinding will identify legible routes between a range of locations, highlighting pathways in an easy and understandable way.
Considered placement of signage along these journeys provides reassurance that you're headed in the right direction, creating a breadcrumb trail of visual cues from starting point to destination.
Legible landmarks found along the way can also help to aid orientation, creating moments of distinction along a journey. These memories help people form their own unique maps of their surroundings, as they start to piece together the spatial relationships between key points of interest.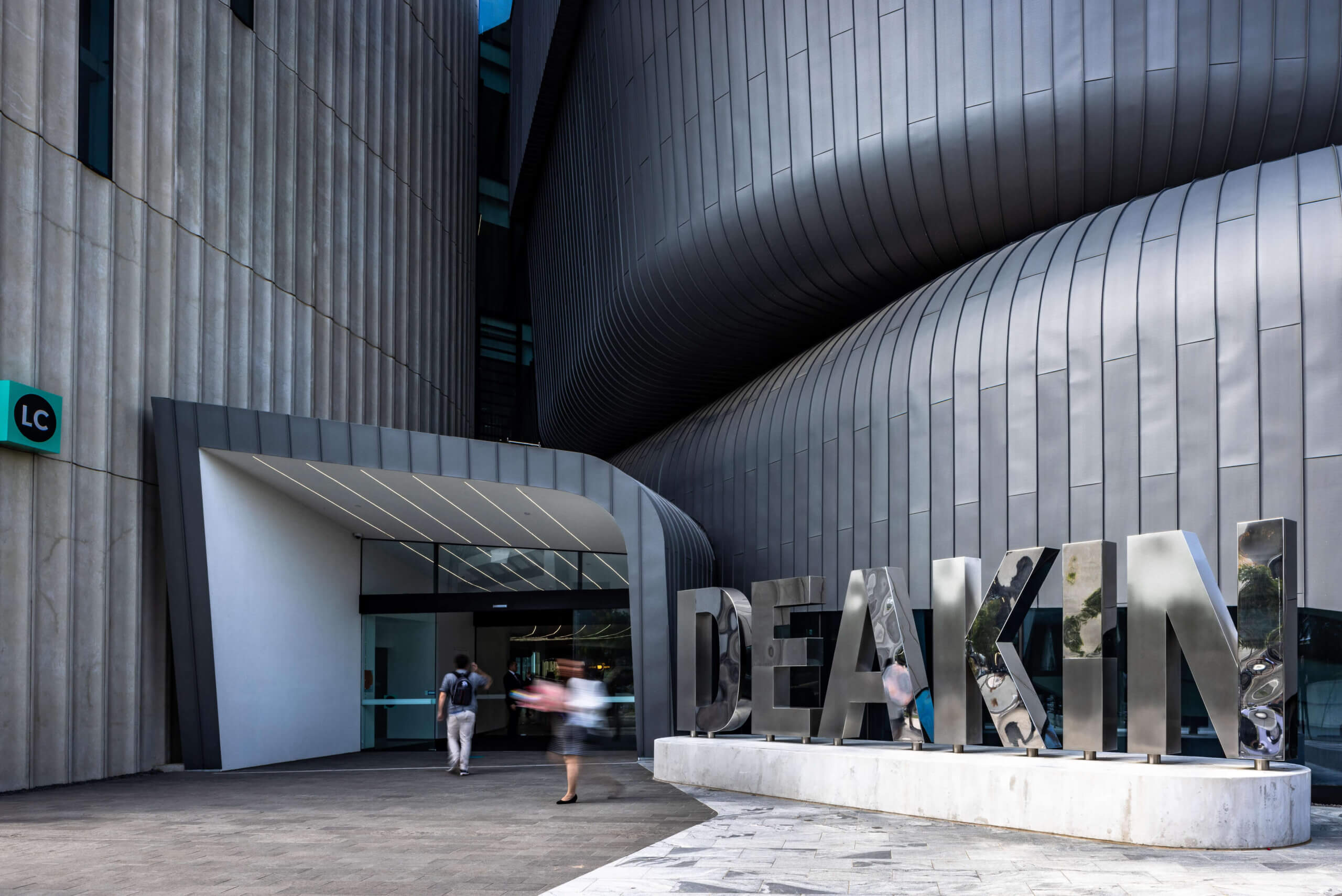 Strategic Storytelling
A good wayfinding strategy gives consideration to a number of factors. Site context, architecture, culture, and heritage – combined with a good understanding of the intended audience – all shape the creation of efficient signage.
Designs can also go beyond functional efficacy too, incorporating elements of storytelling that provide interpretation of a site through engaging and relatable representations of our surroundings. Messages should strategically highlight certain elements whilst downplaying others – providing a comprehensive snapshot of the environment without overwhelming users with too much information.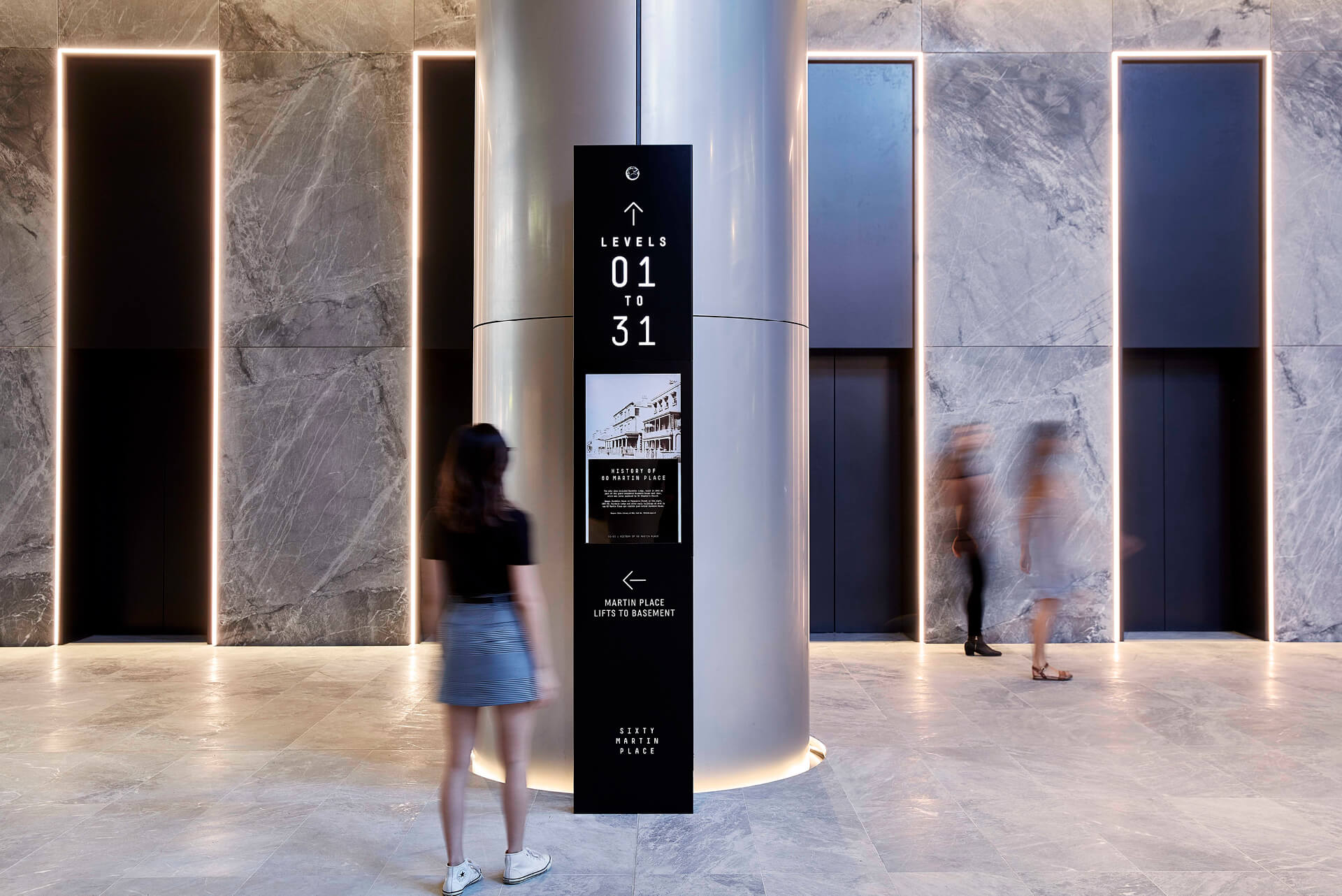 Universally Understood
Inclusive signage design ensures that information is easily understood by the broadest range of visitors, using globally recognised elements to enable navigation. For a diverse audience that might have varying levels of literacy, language use or visual impairments, pictograms outperform words. Further consideration also needs to be given to typography, colours and materiality to provide legible content that works across a variety of backdrops.
In key applications, signage also needs to comply to relevant building codes, providing critical information and access for users with mobility needs.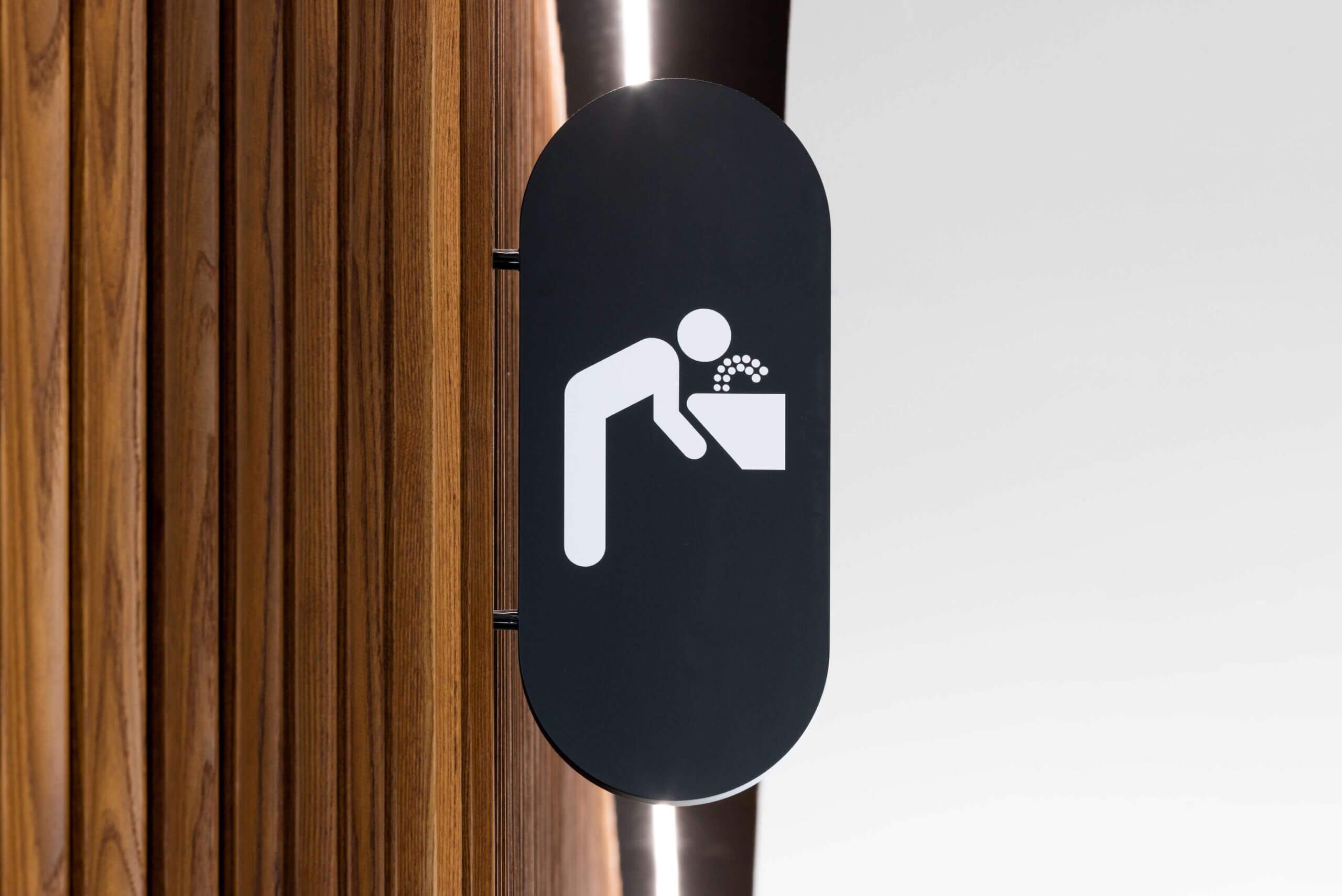 A Cohesive Journey
Investing in well-considered wayfinding is essential for creating positive user experiences and creating strong, cohesive connections between brands, buildings and places. Consistency of form and graphic elements helps to establish a recognisable visual aesthetic that can be used to reinforce a brand or place-identity, which in turn fosters a deeper connection between person and place, driving repeat visits and increasing visitor loyalty.