Pyrmont Tech Campus
A KALEIDOSCOPE OF CHARACTER
Pyrmont Tech Campus is spread across 3 buildings sitting along the foreshore of Sydney Harbour, providing a regional hub for tech-focused engineering.
The campus environment was redeveloped following an extension of existing offices into an adjacent tenancy, allowing for a rethink of the workplace. Shaped by a design concept of 'kaleidoscope', the interiors inject colour and light into the space, with signage and graphics bringing materials and forms that evoke the reflective waterside setting.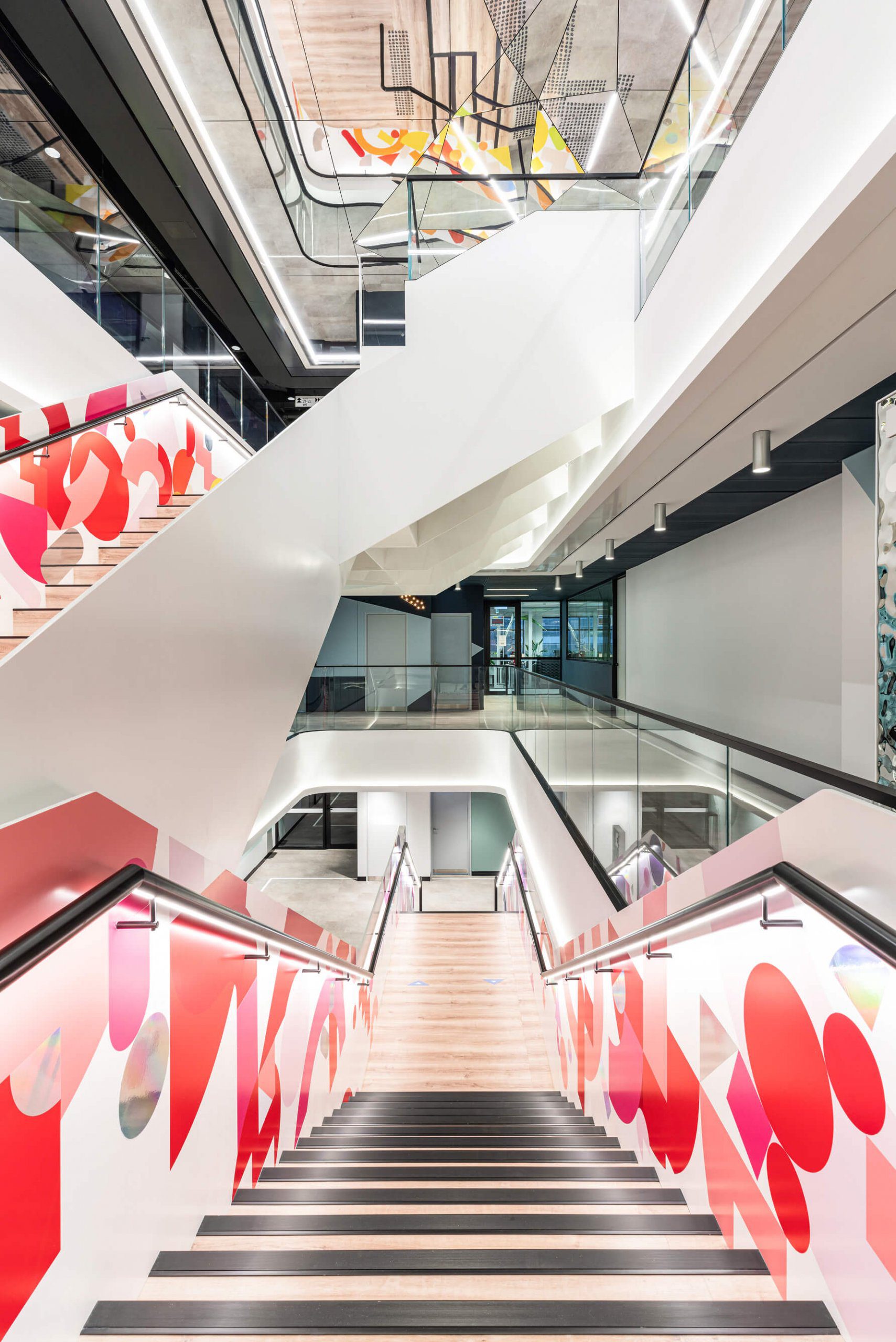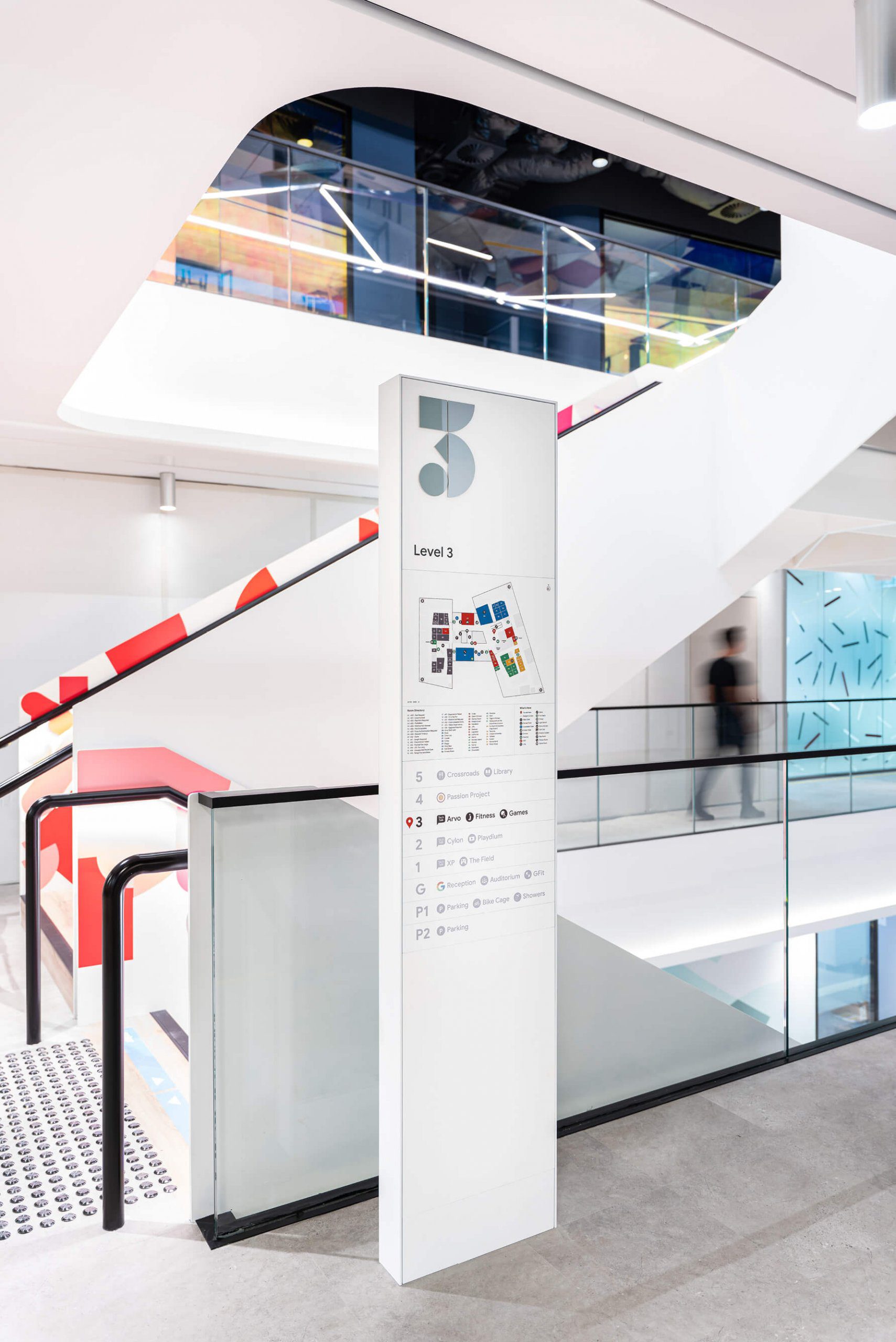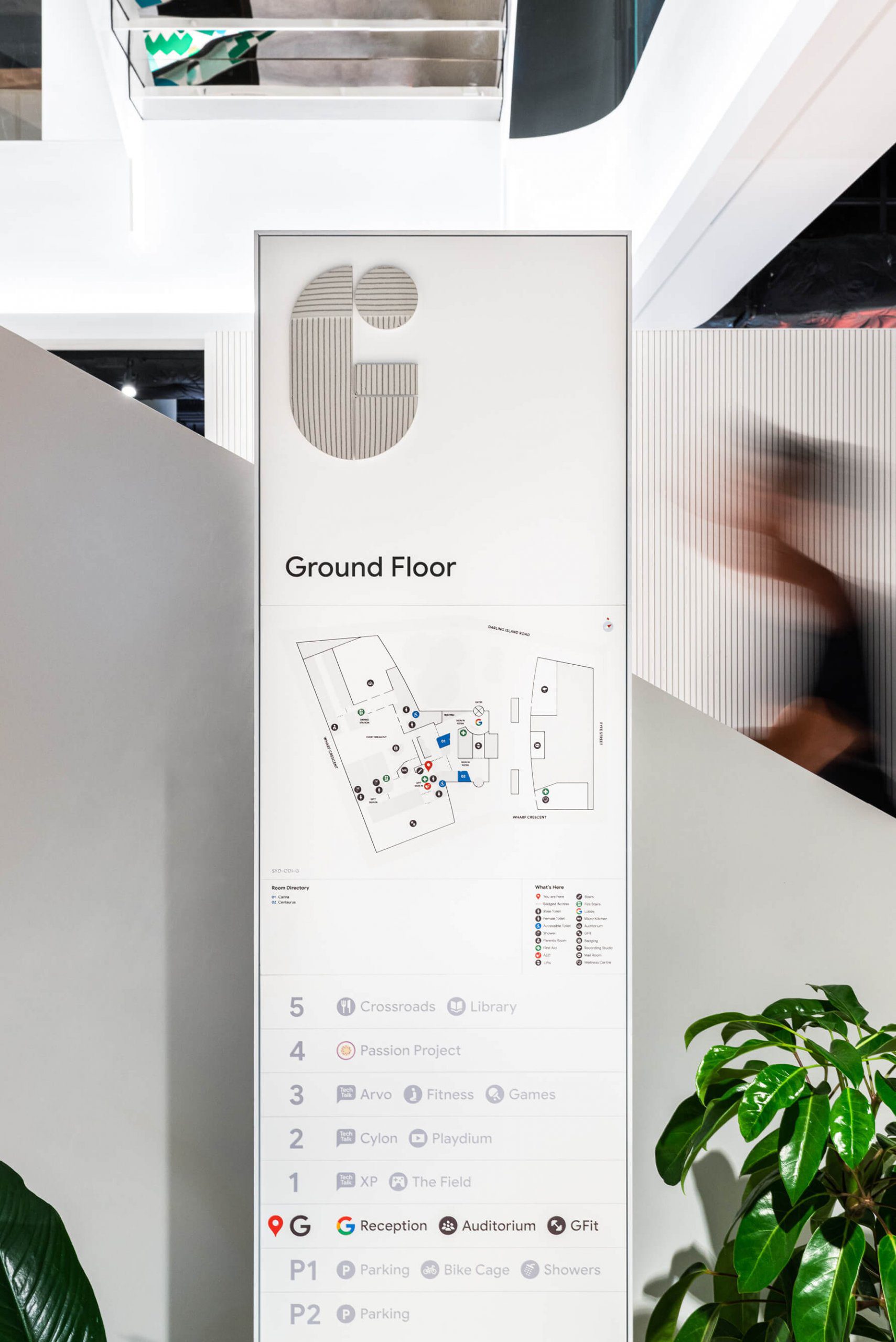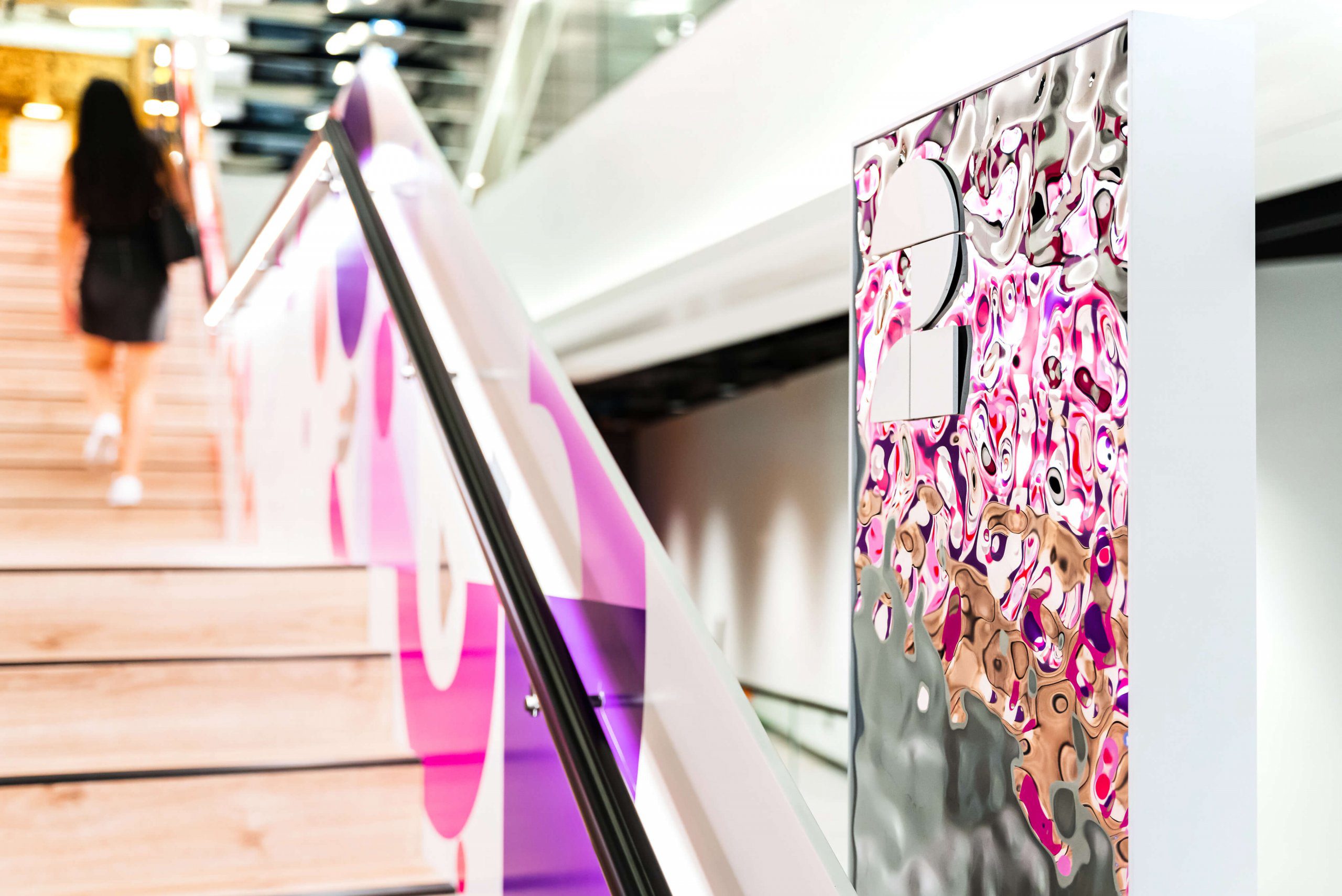 AN ELEVATED EXPERIENCE
The existing environment – which was synonymous with high-impact workplace design – was to be recalibrated to provide a 'grown-up' office space. Colour and activation is used purposefully, with a central staircase featuring a co-created artwork that allowed the users to shape their new workplace. A refined wayfinding system provides a clean and contemporary operational overlay, knitting the different spaces together.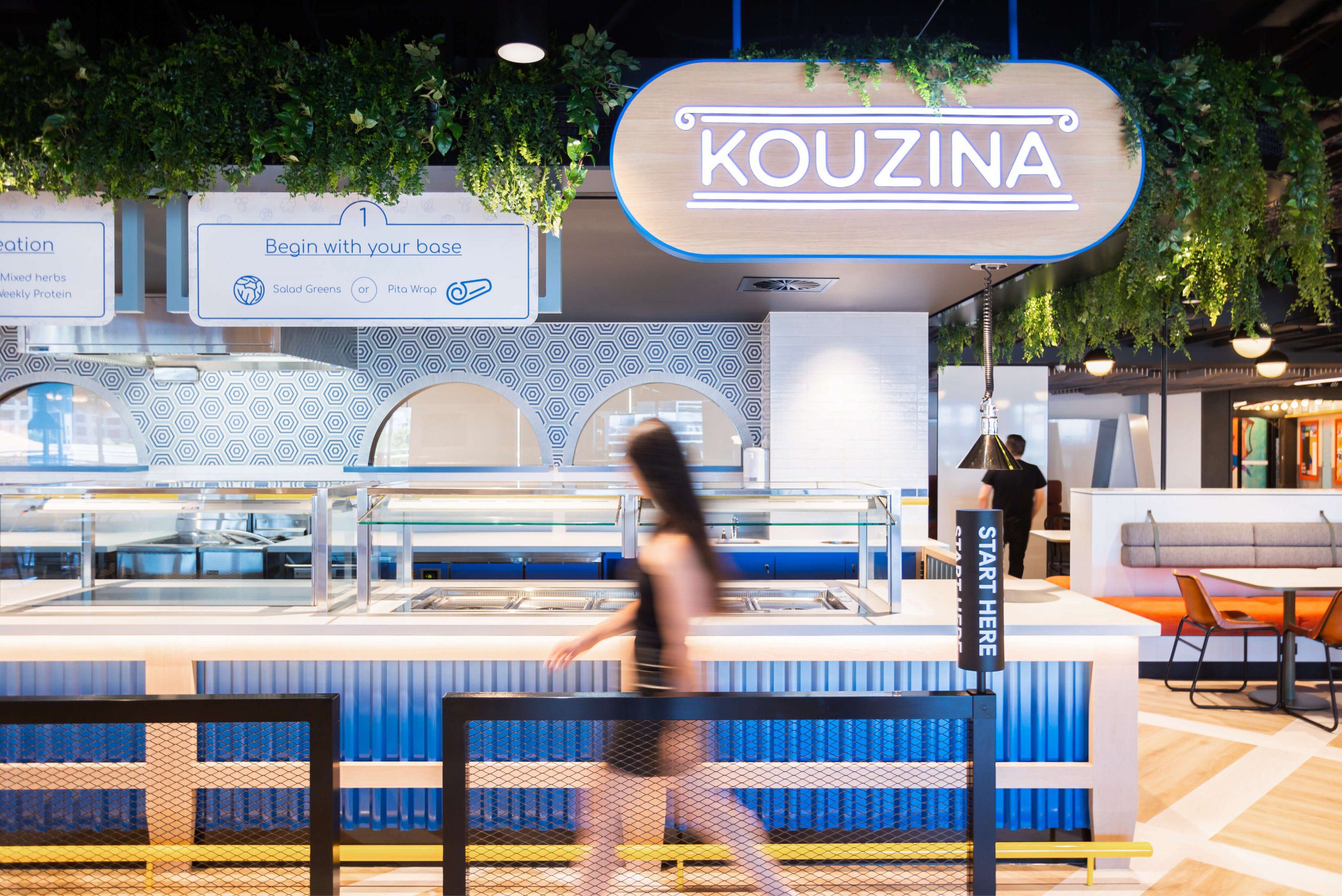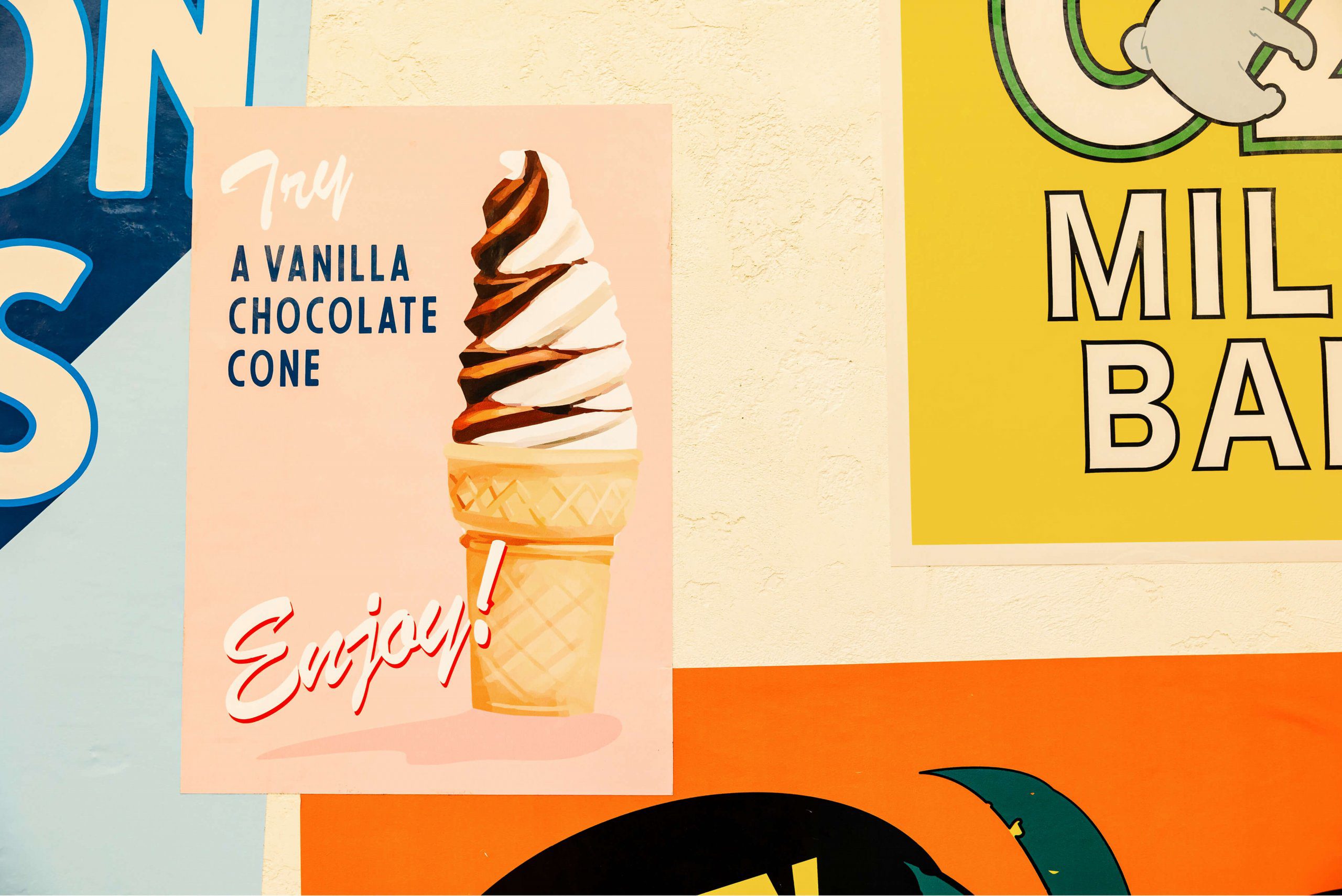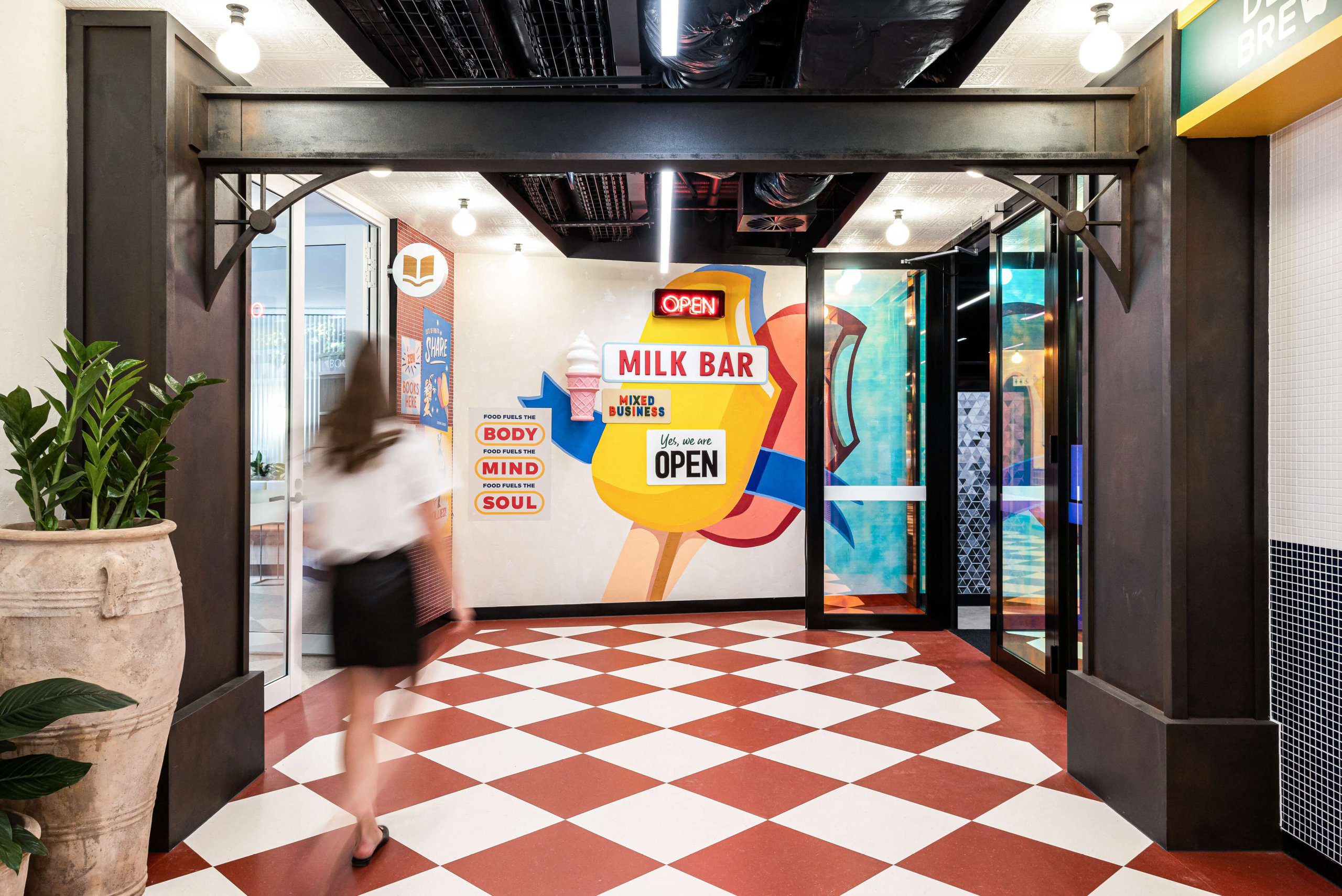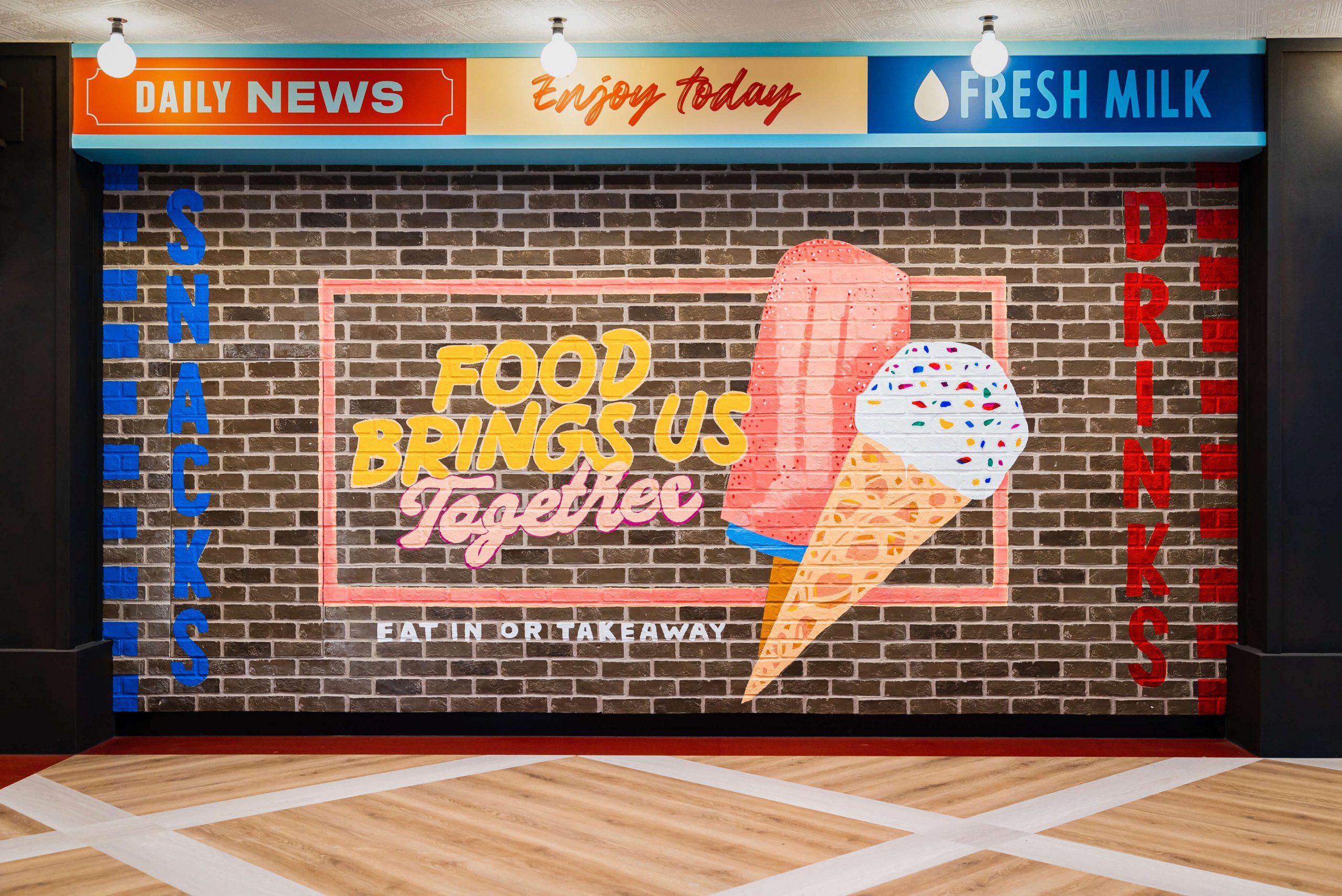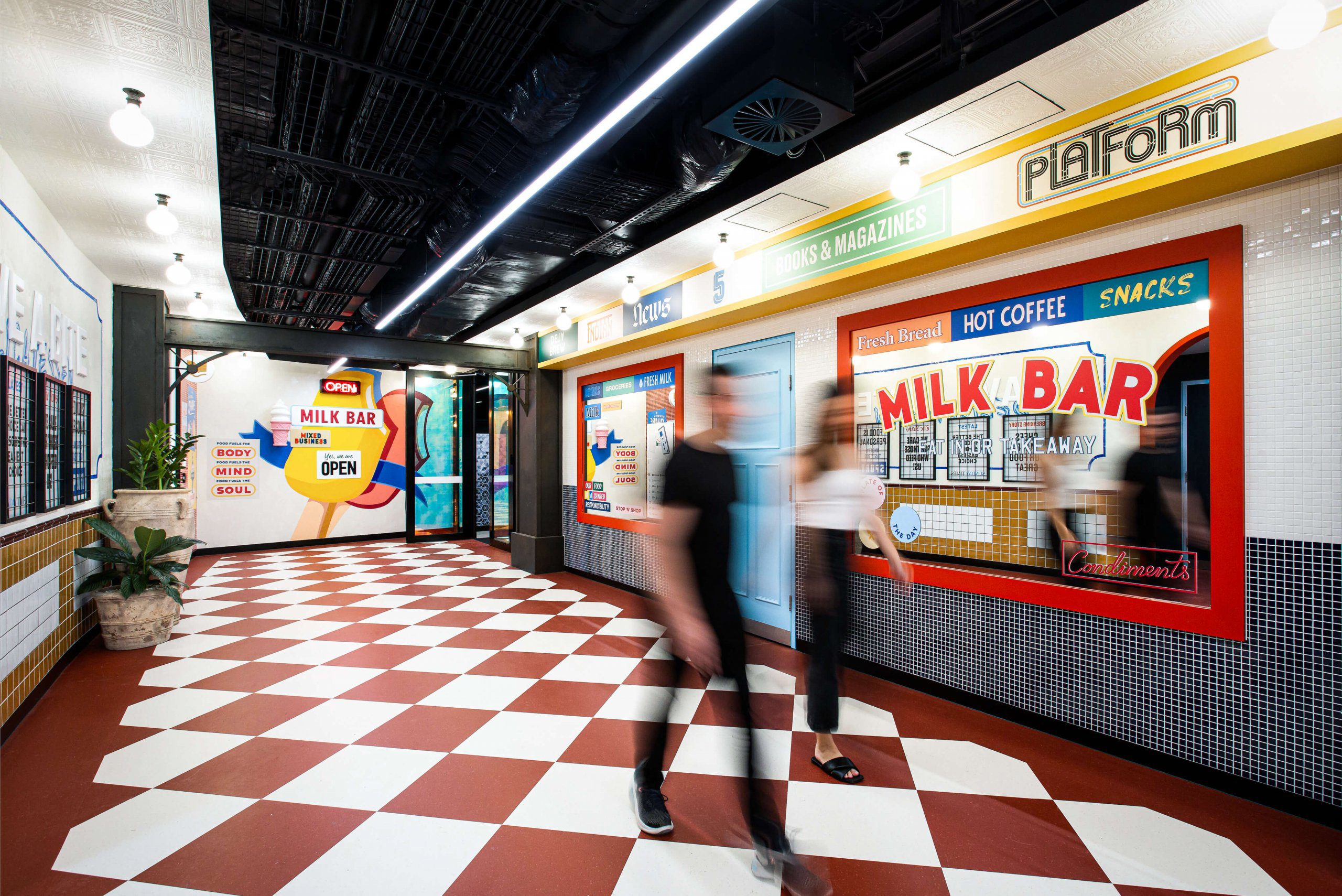 Prev
Next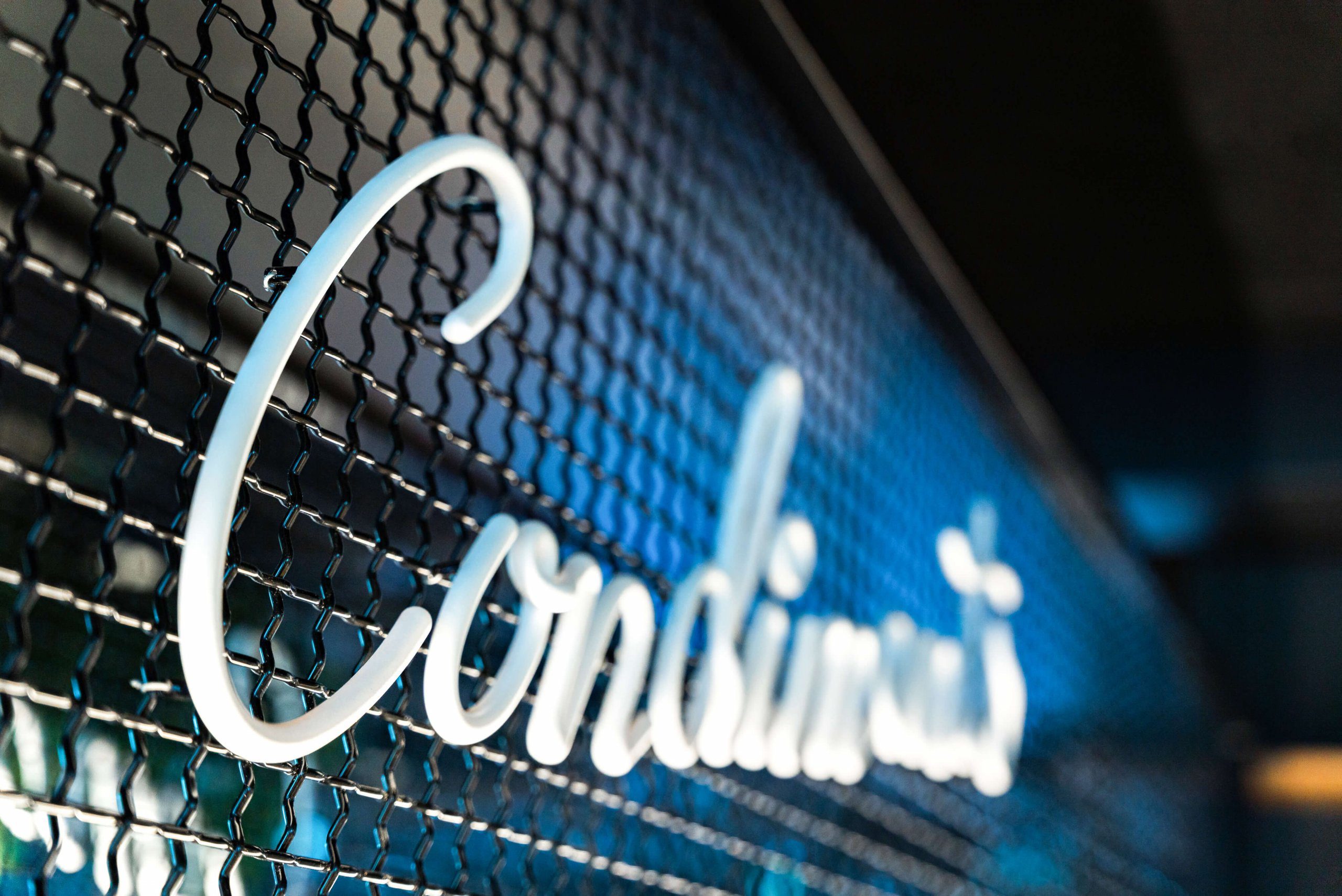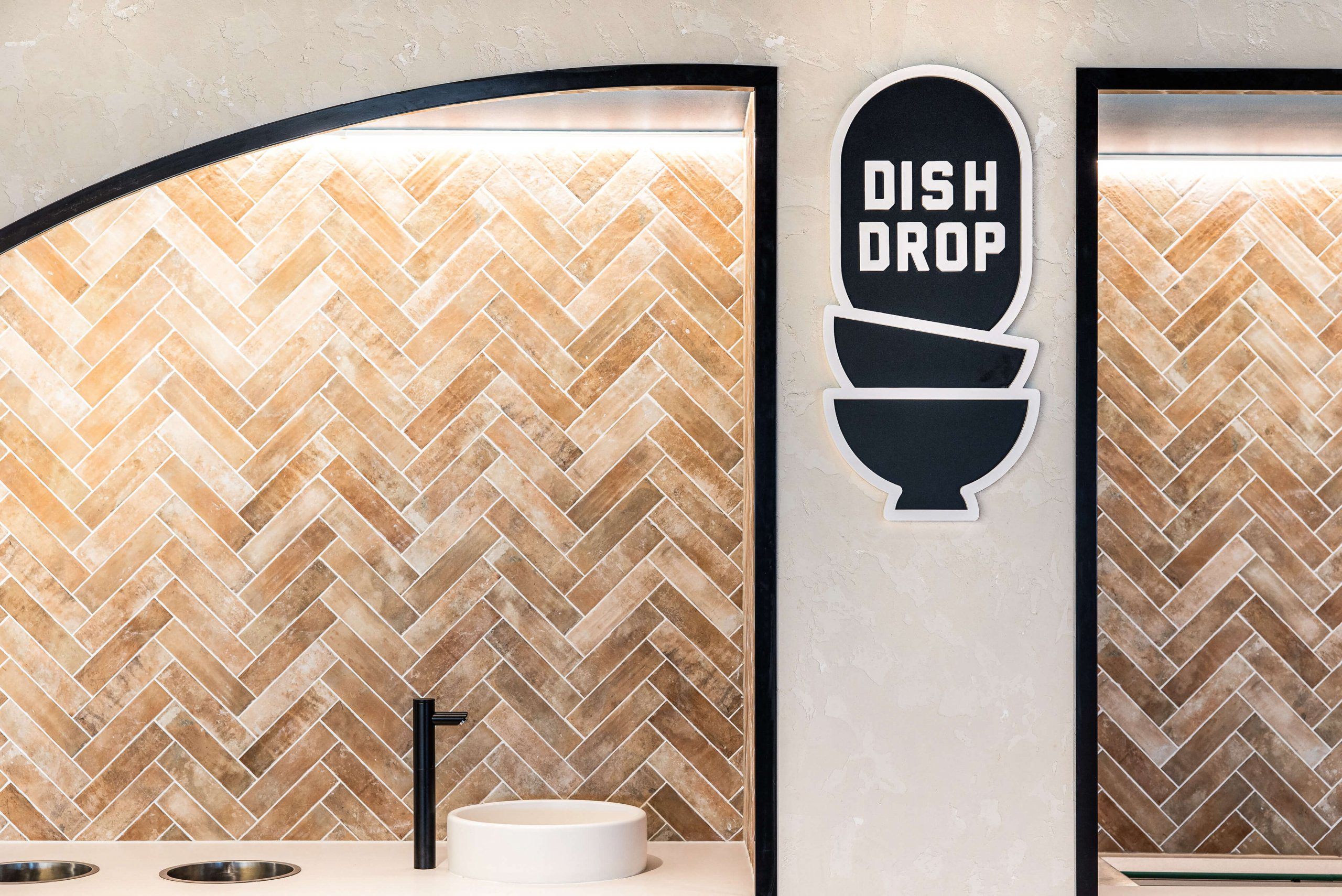 THE DINING DESTINATION
The top floor of the campus is home to a new dining destination, where multiple F&B brands are bought together in one setting. The different serveries are all given unique signage solutions whilst being bought together under an Aussie Milk Bar theme – with custom vintage posters and graphic styling helping to unite the eclectic mix of brands.