Westpac
A WORKPLACE WOVEN OVER 200 YEARS
Coinciding with its 200th year, Westpac underwent a $400m refurbishment of its Sydney headquarters implementing an agile workplace model.
Within this repurposed space, wayfinding supports a variety of work-styles, along with placemaking features that activate specialist areas and provide a historical narrative about the bank's positive impact from past to present.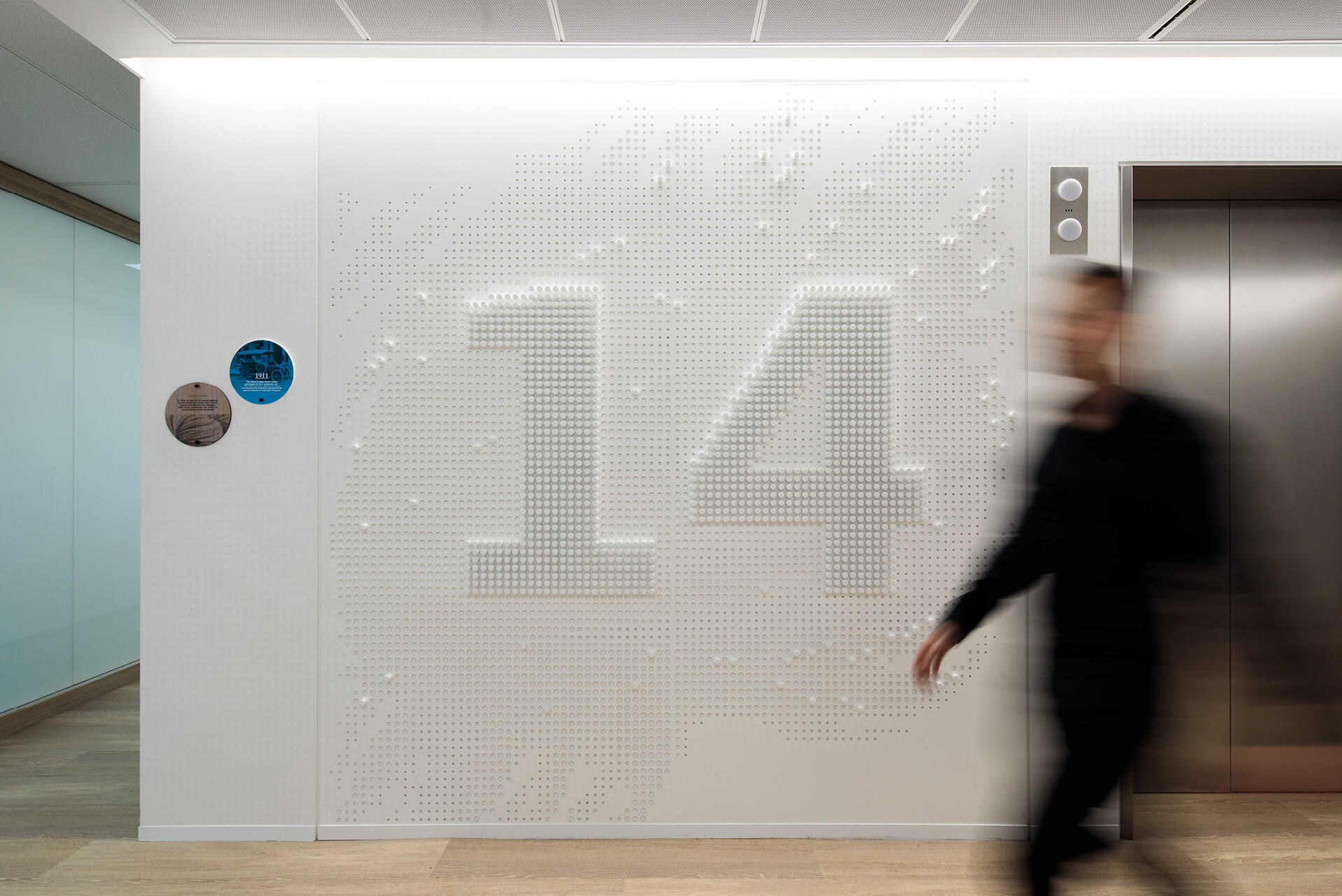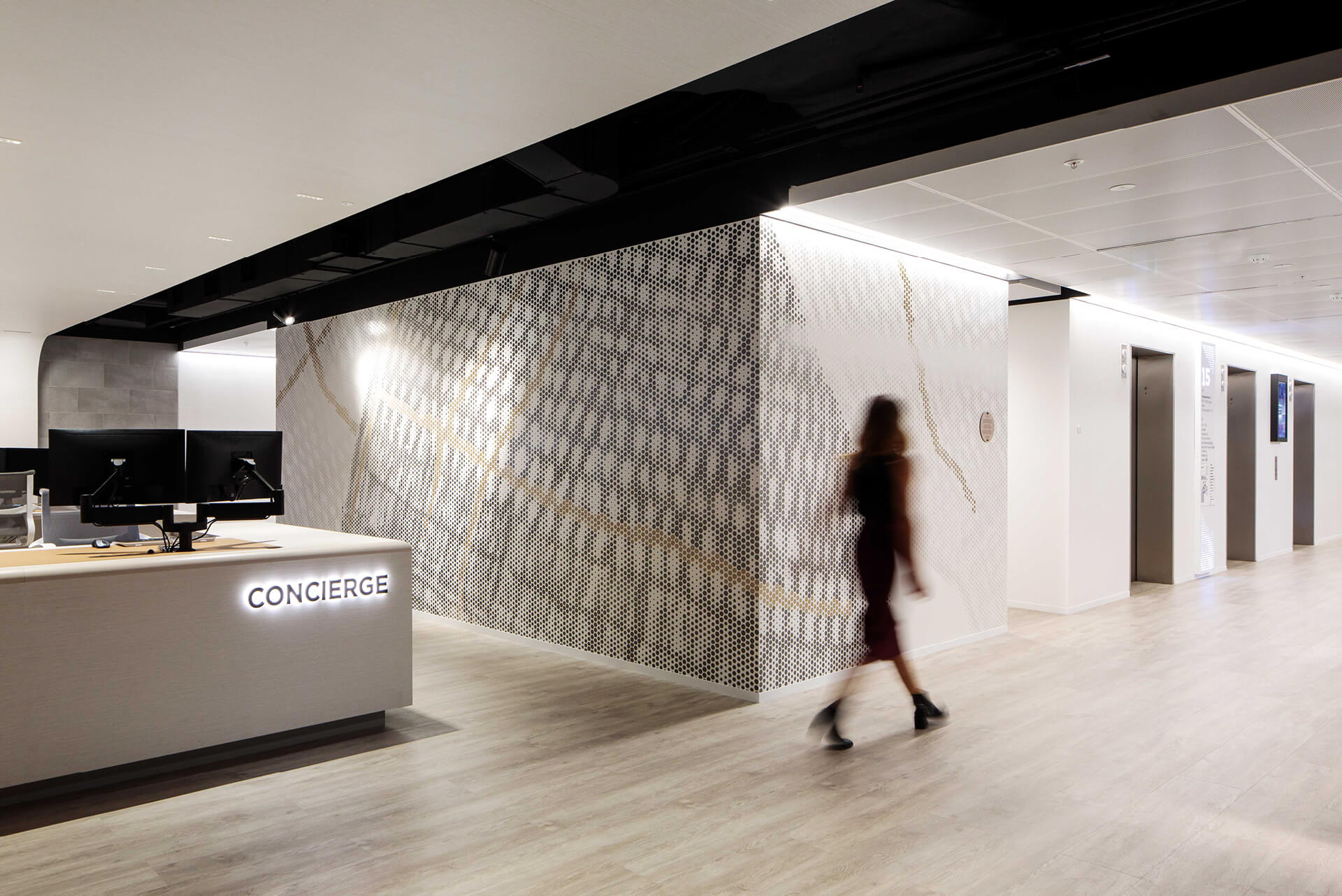 Curated brand stories
Abstracted imagery supports a diverse range of brand stories and different functions. In focus zones, they become quiet and tonal and in lift lobbies they are large and dimensional.
With visual cues from traditional weaving techniques and local artworks, the curated graphics symbolise the creation of a new, nurturing workspace – woven together from the sum of its many parts.