IAG is the home to some of the most trusted insurance brands serving the Asia Pacific region, and for a diverse group of brands a brand-agnostic workplace was needed to appeal to a diverse range of teams. So with no dominant brand cues to reference, the Modernist architecture of the site – Darling Park, inspires a graphical overlay for the space.
A series of geometric patterns based on floorplan forms and unique architectural features play out across vast banks of lockers on each floor, animating the workplace and activating circulation paths.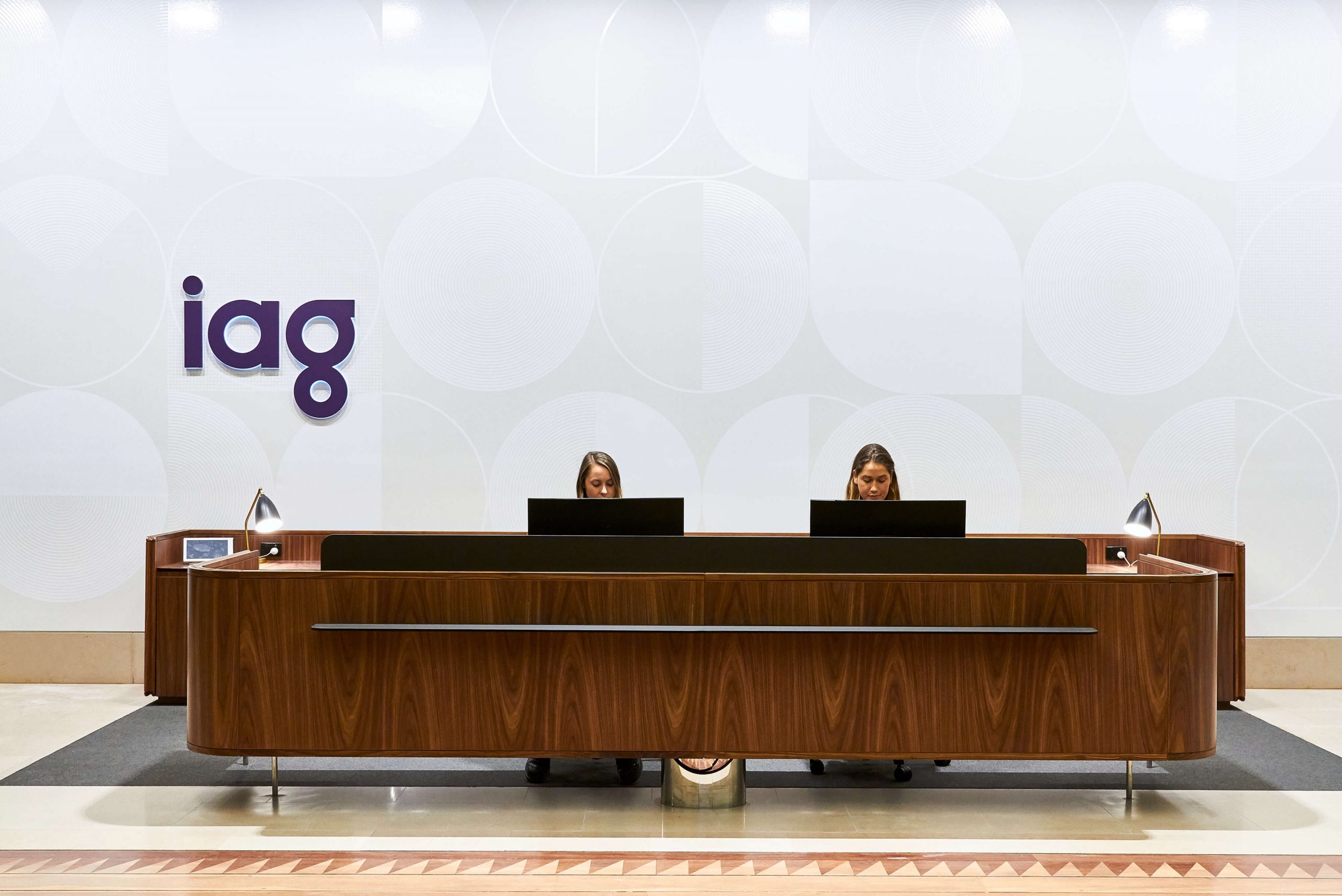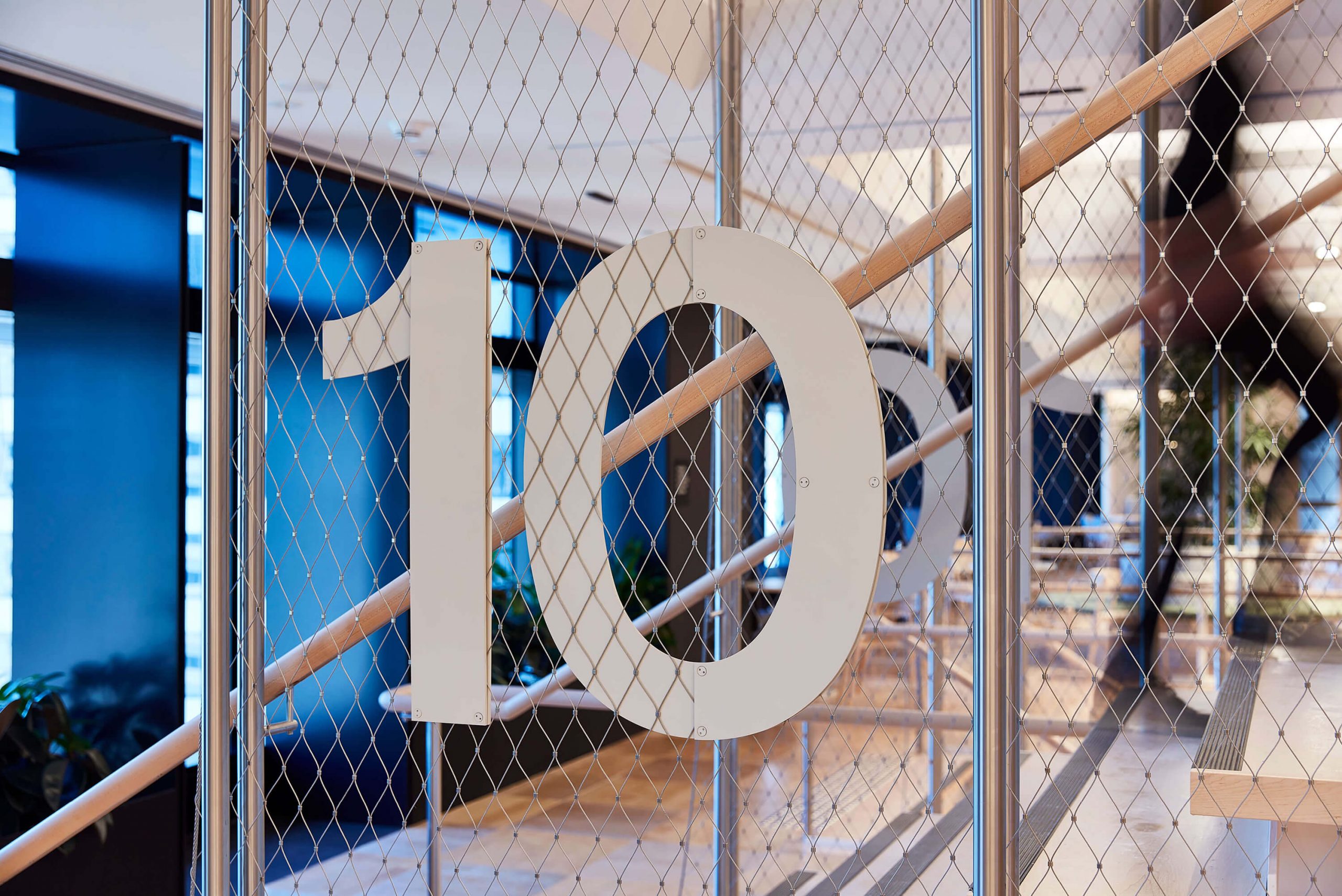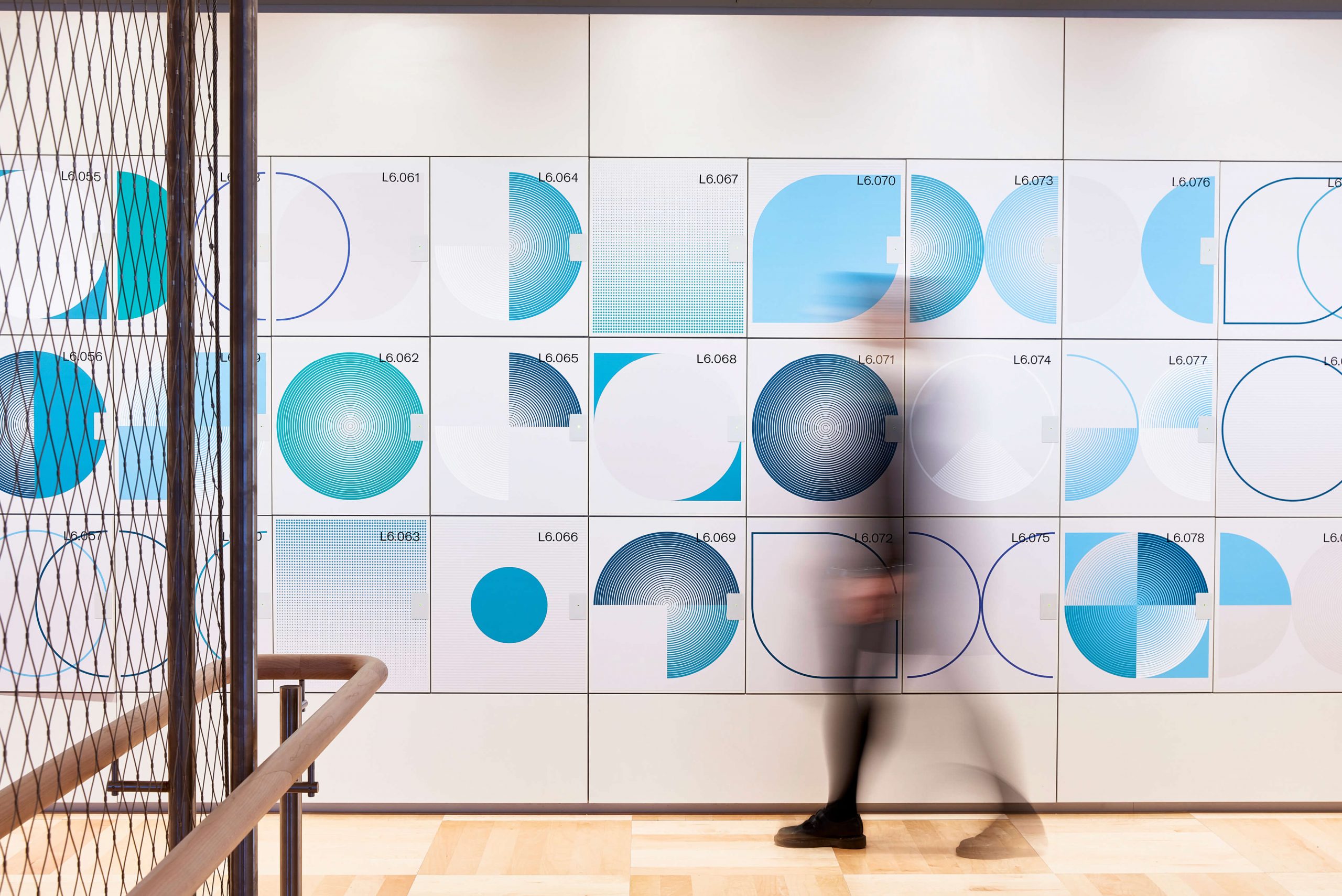 Using studies from Modernist artworks, five unique colour palettes are used to differentiate each of the fifteen levels, helping personalise spaces and aid orientation as you walk up through the internal staircase.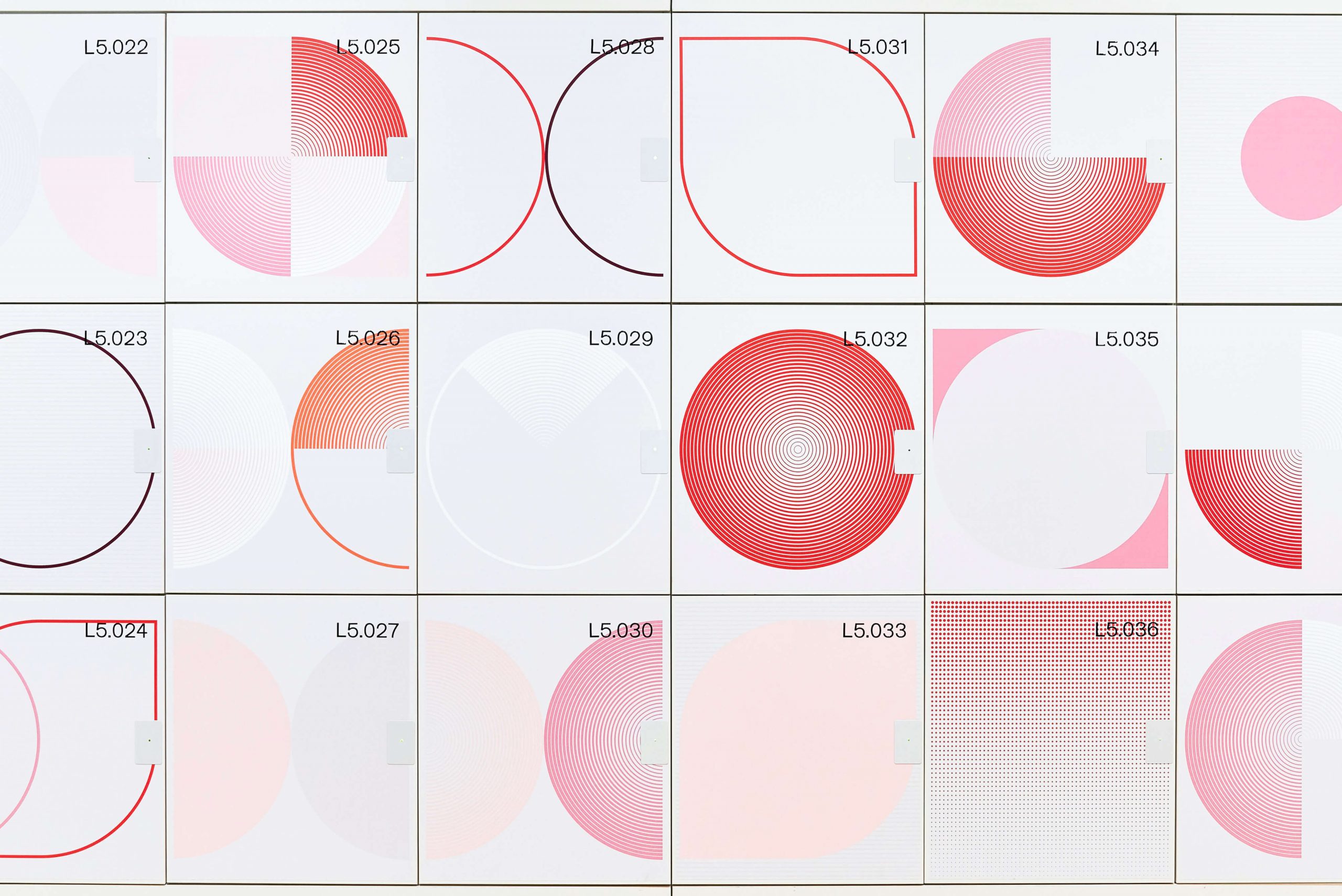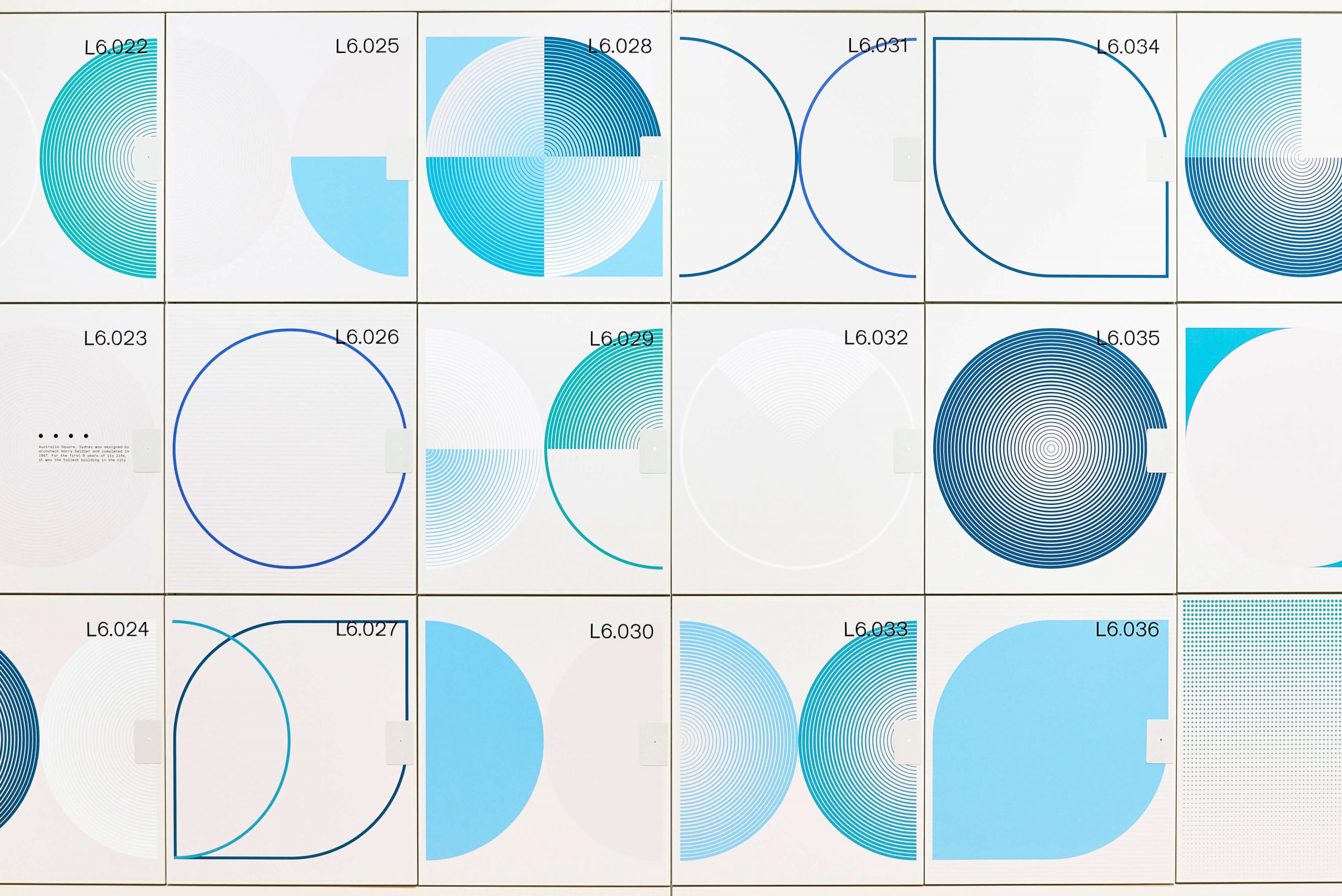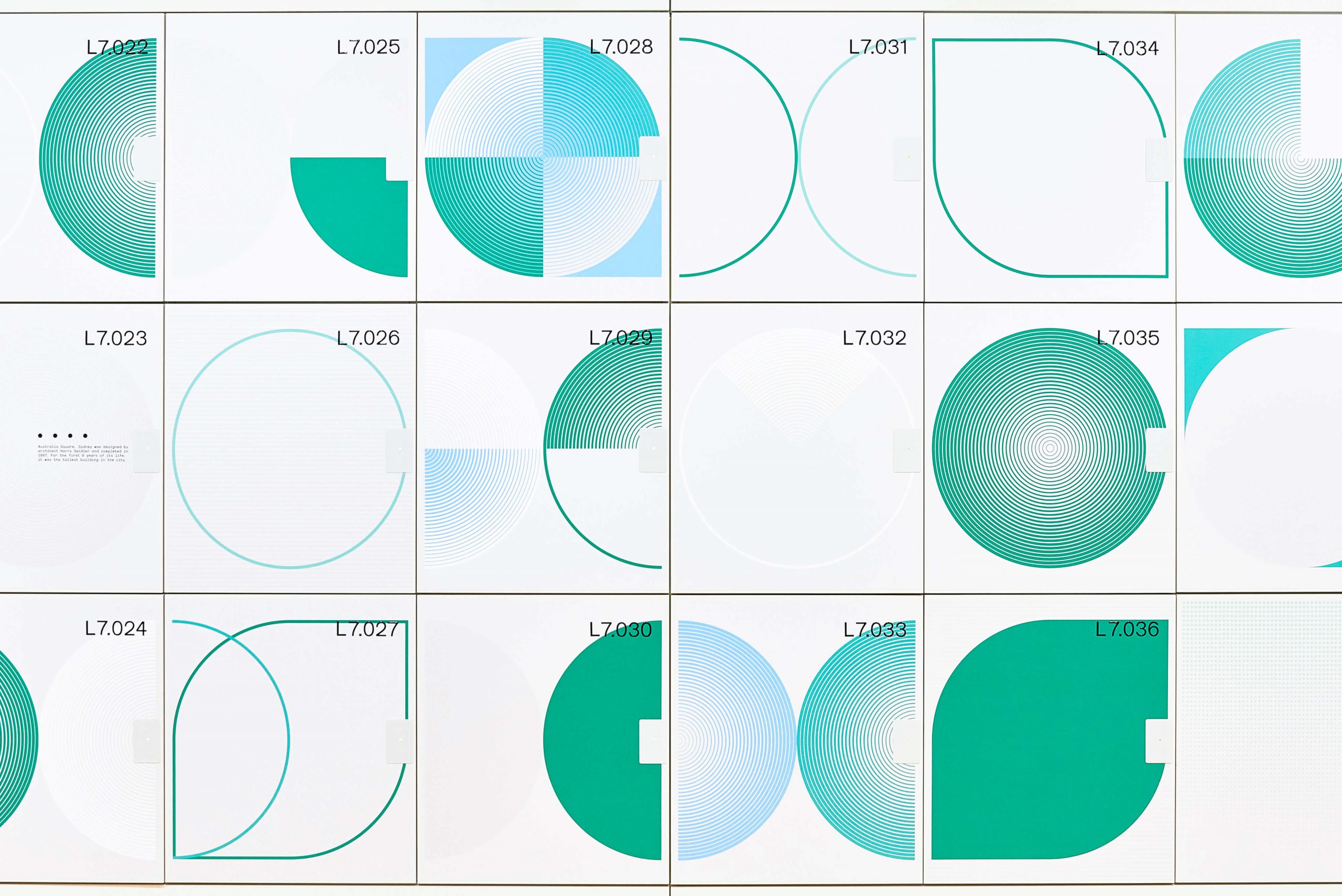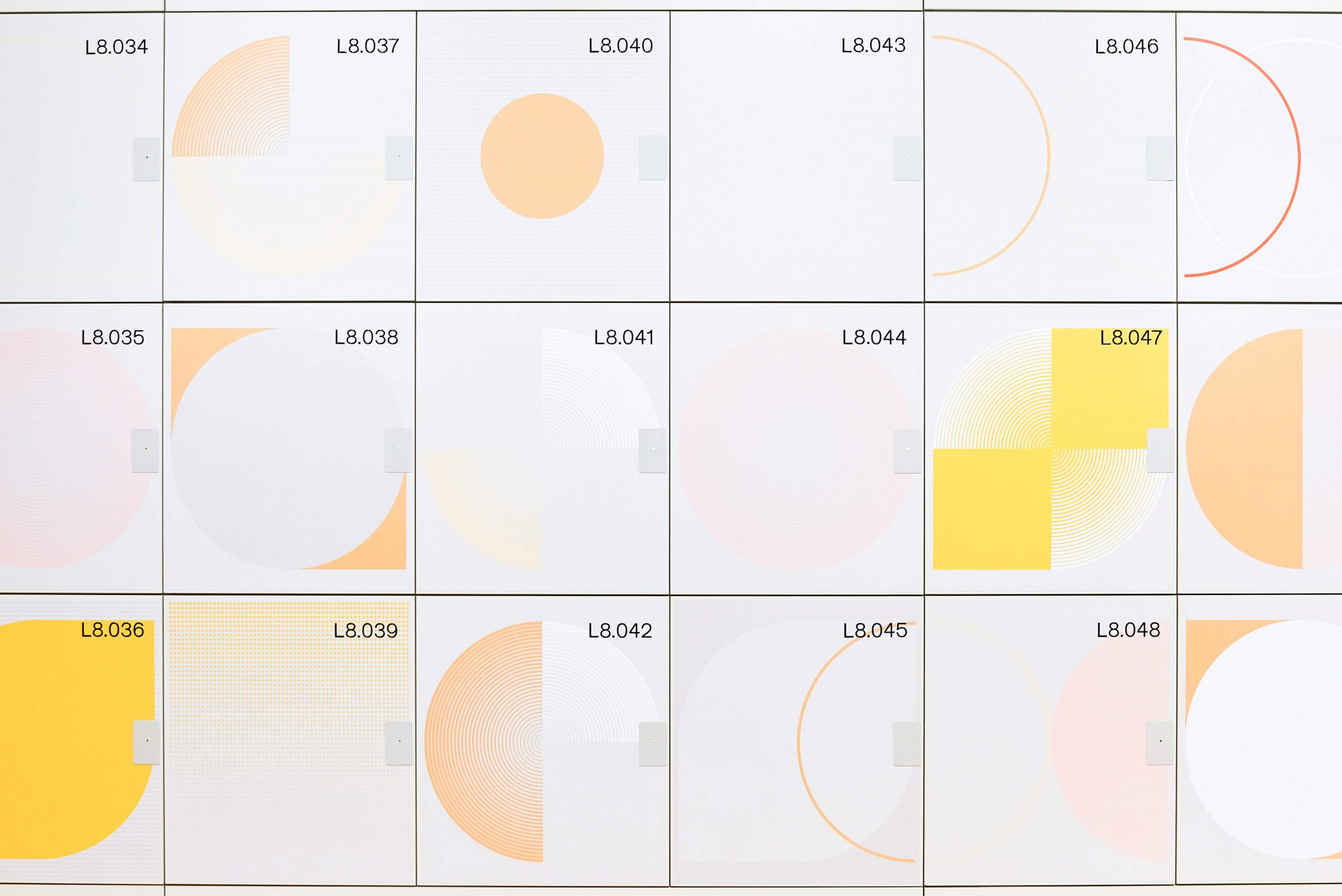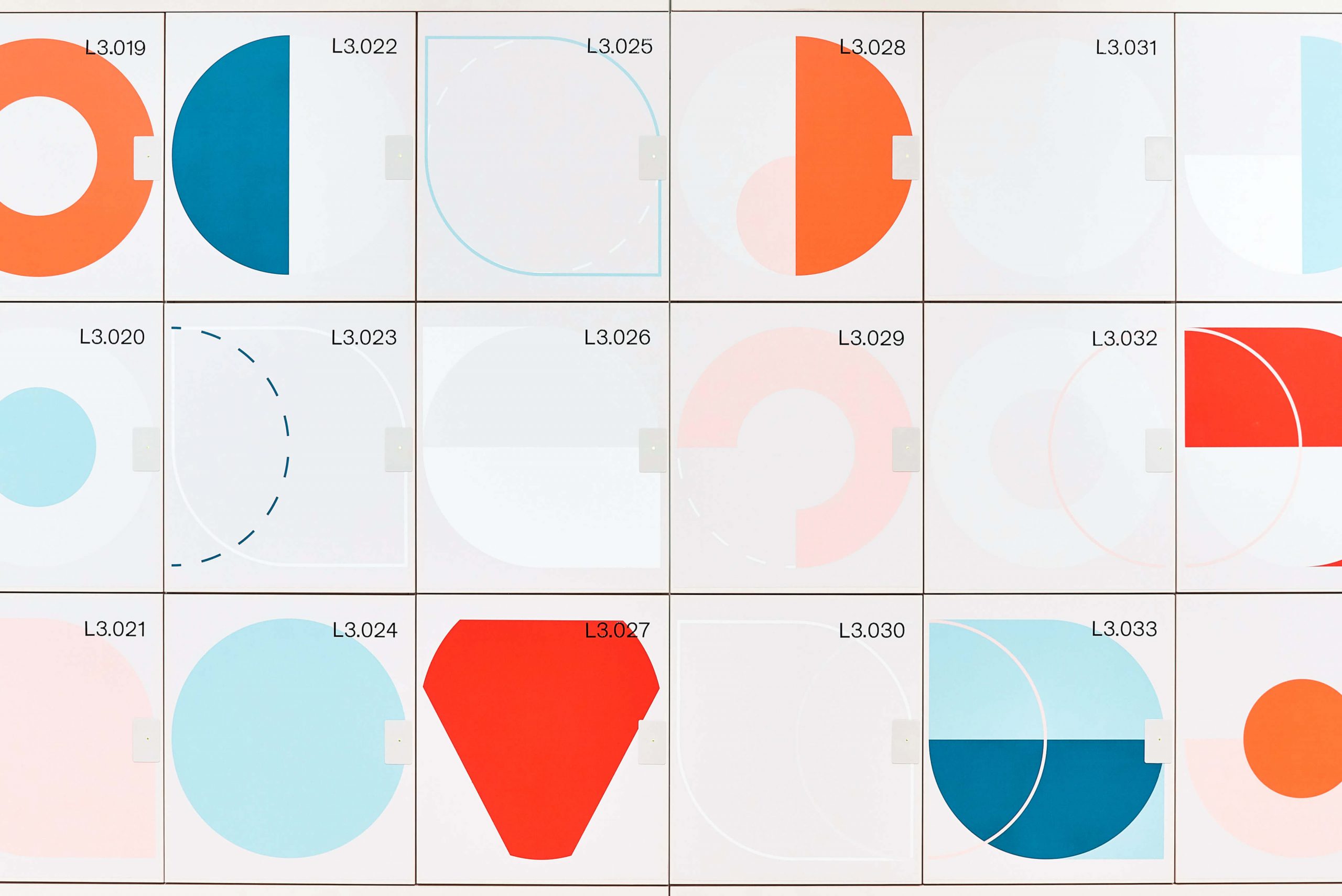 Prev
Next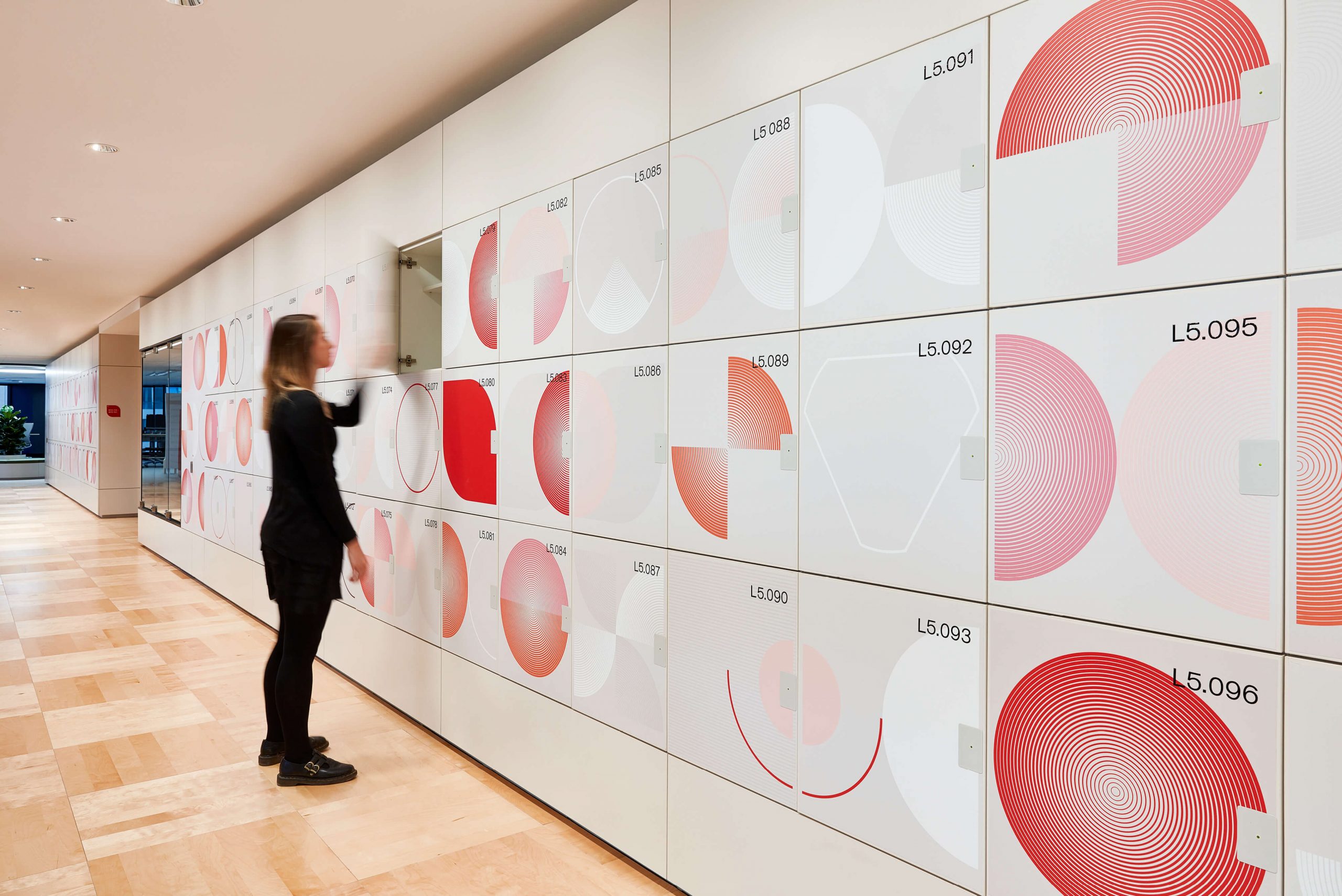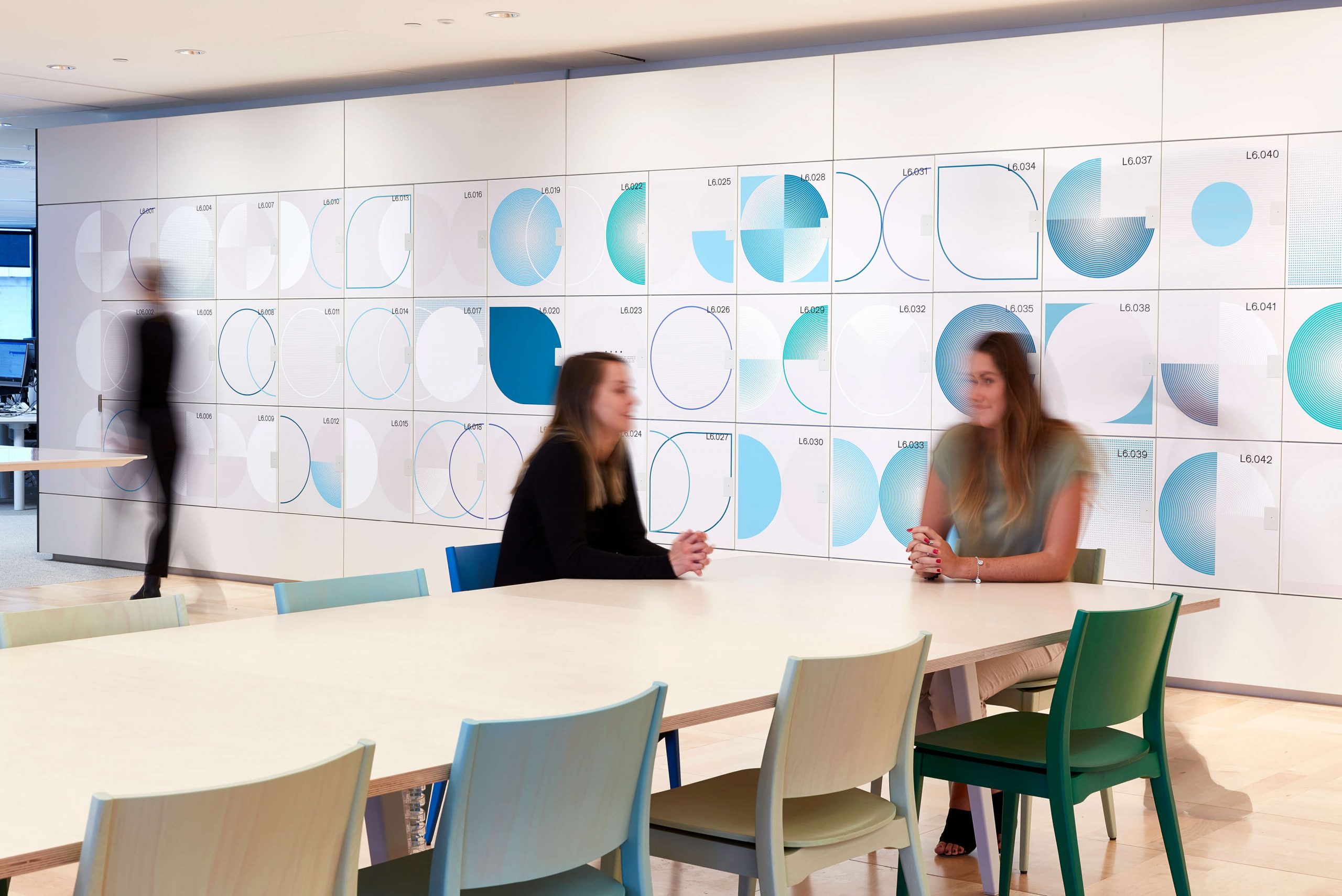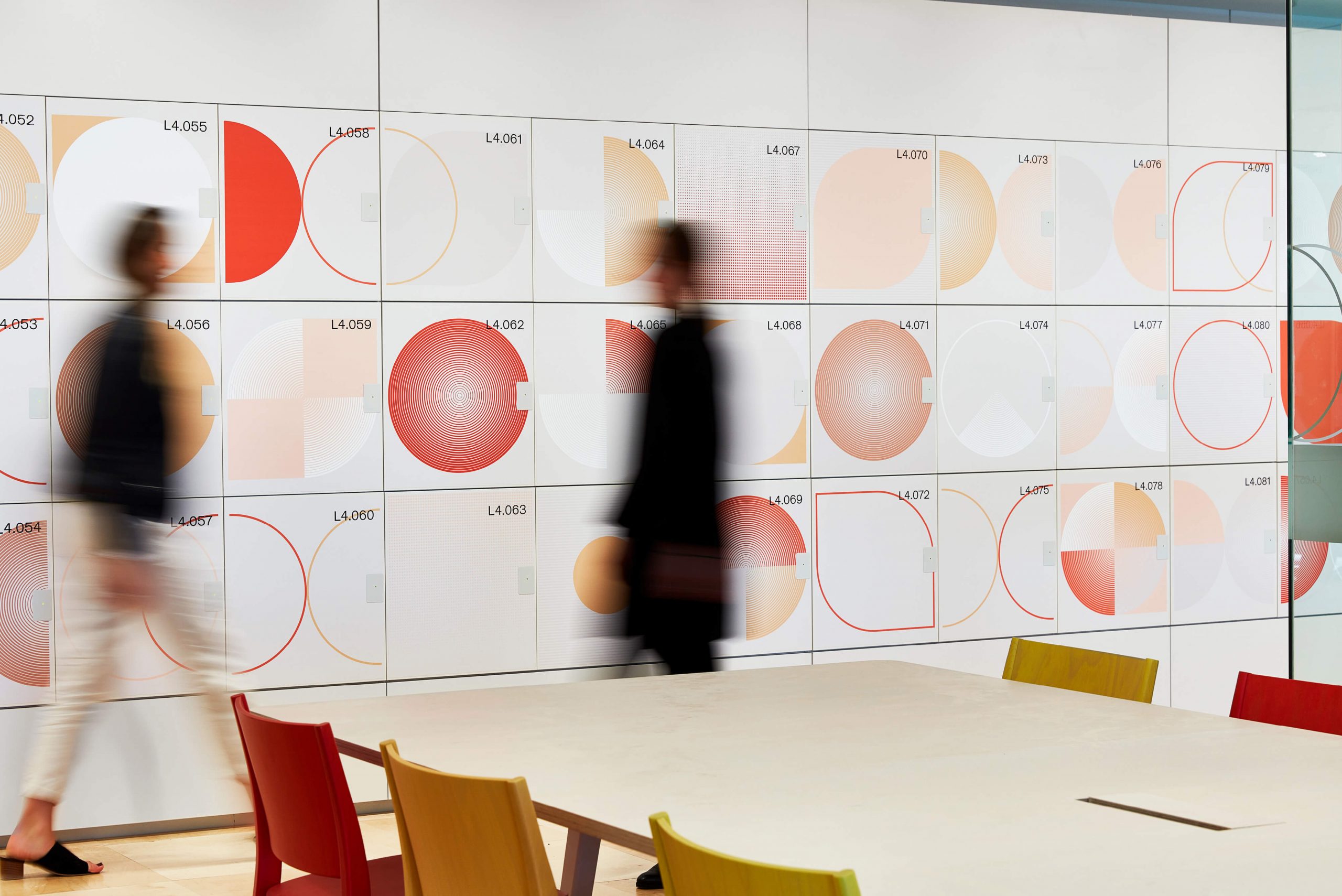 Prev
Next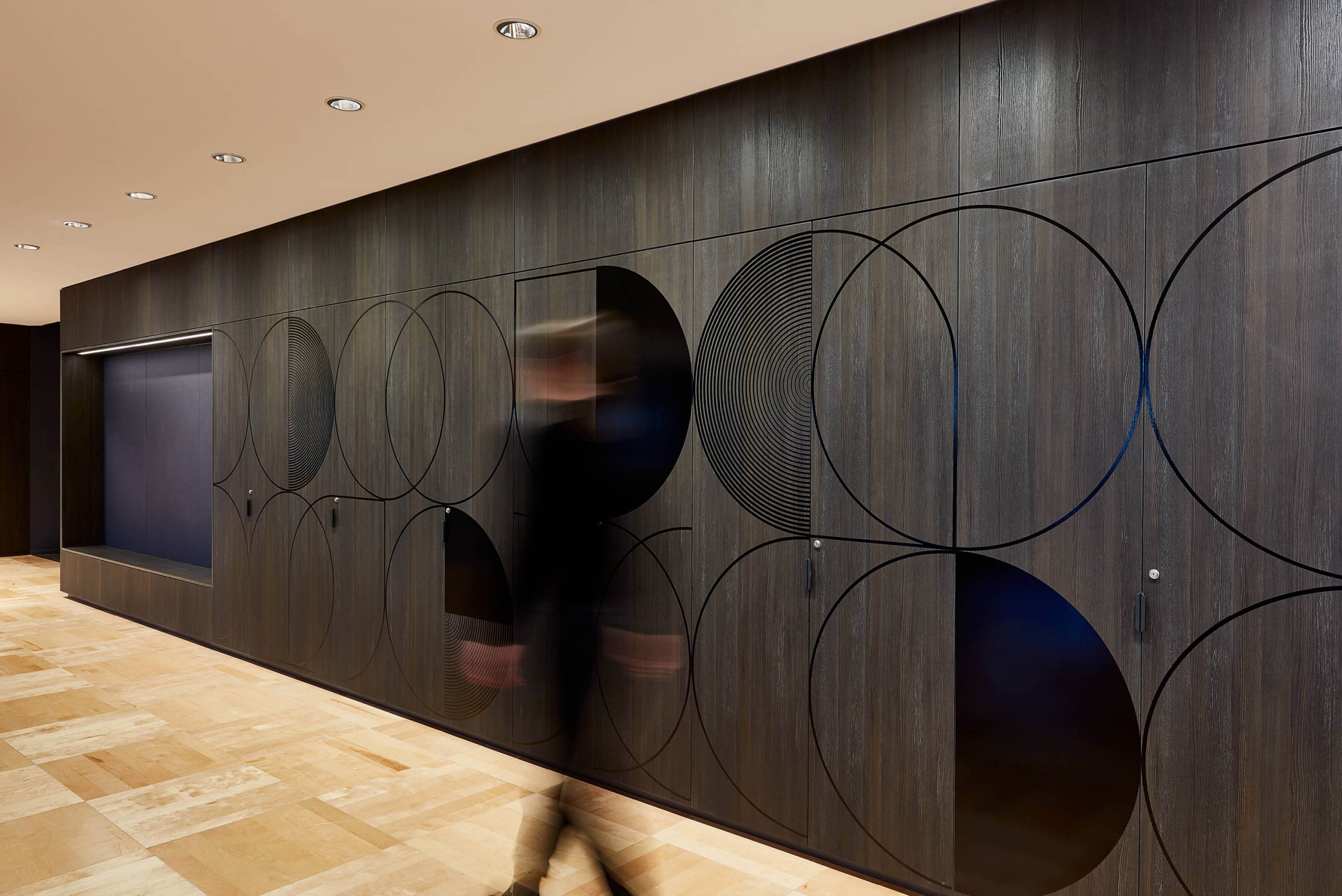 In client-facing levels, a neutral approach is maintained, with a series of sleek, black, supergraphics, that anchor key spaces and integrate subtly into the classic interior design.