Roche
WHERE ART MEETS SCIENCE
Roche have been a pioneer in global healthcare for over 120 years. They also have a long history of supporting groundbreaking arts projects. Their Australian HQ explores art as a placemaking device – creating an inspiring environment that helps foster a cultural shift towards greater collaboration.
Local artists were commissioned to produce in situ artworks – hand-painting the lift cores that bookend each level. Aside from helping staff orientate themselves, the distinctive artworks connect science to a more human form, acting as a bridge between the company's innovative scientific research and personal connection to patients.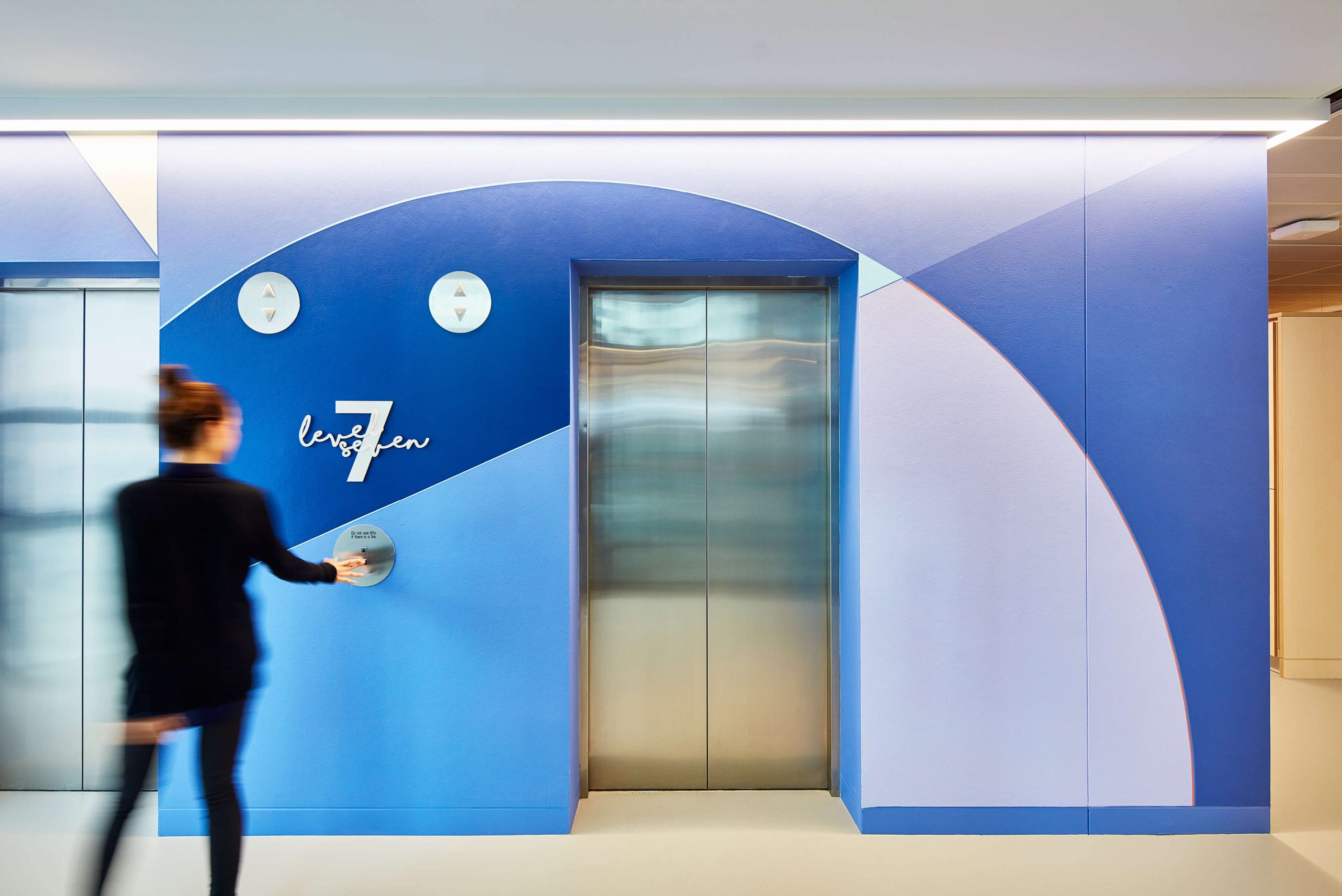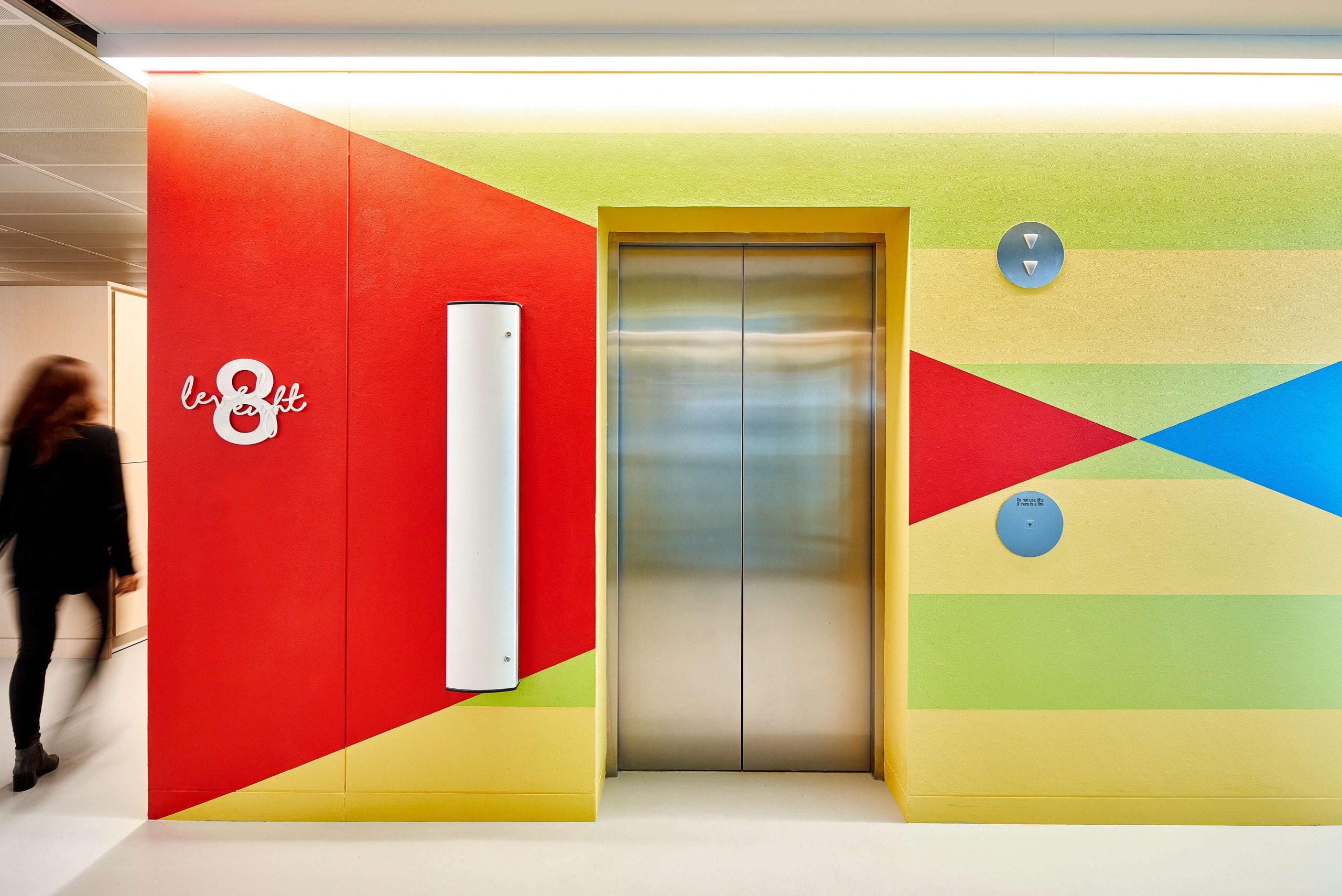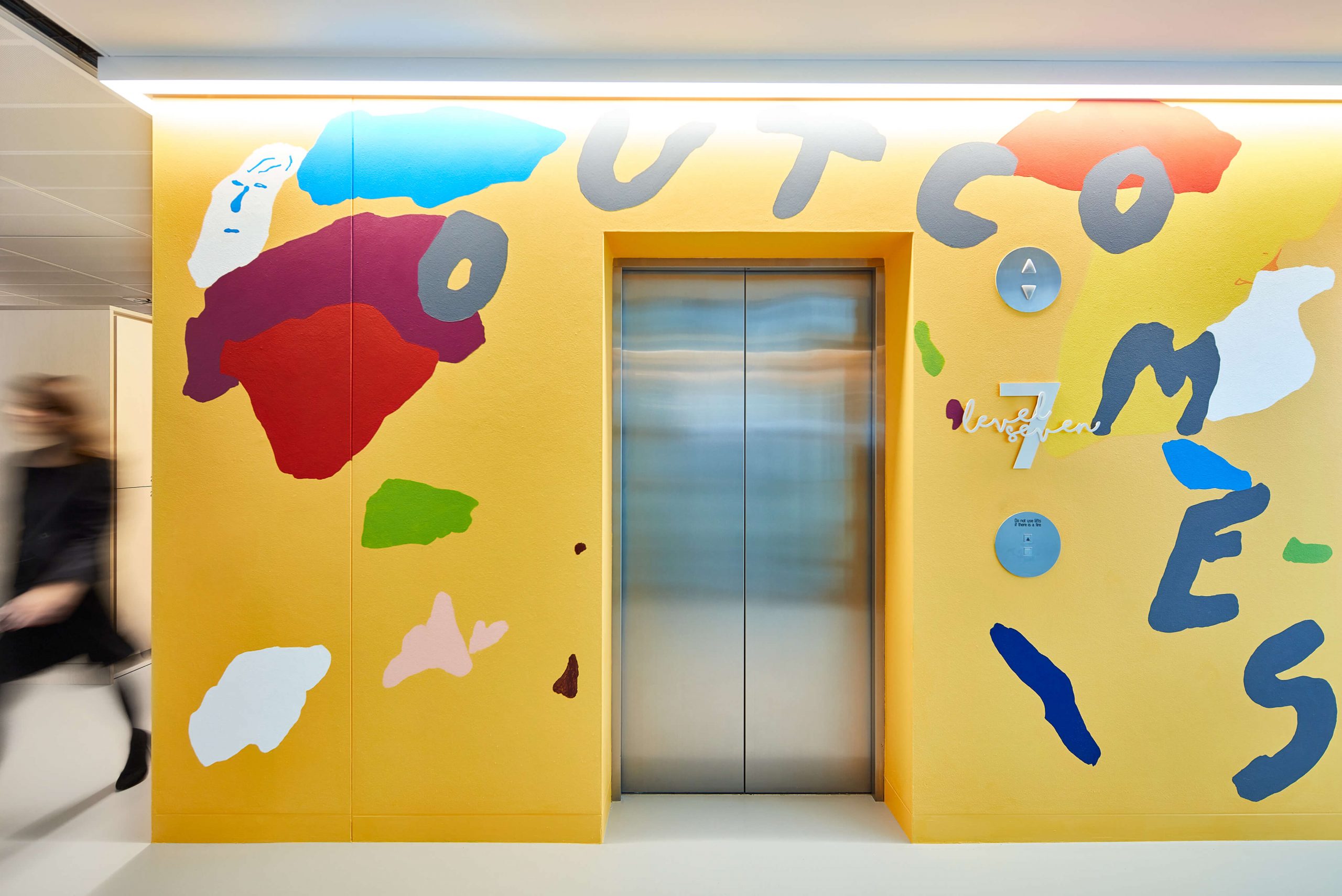 Prev
Next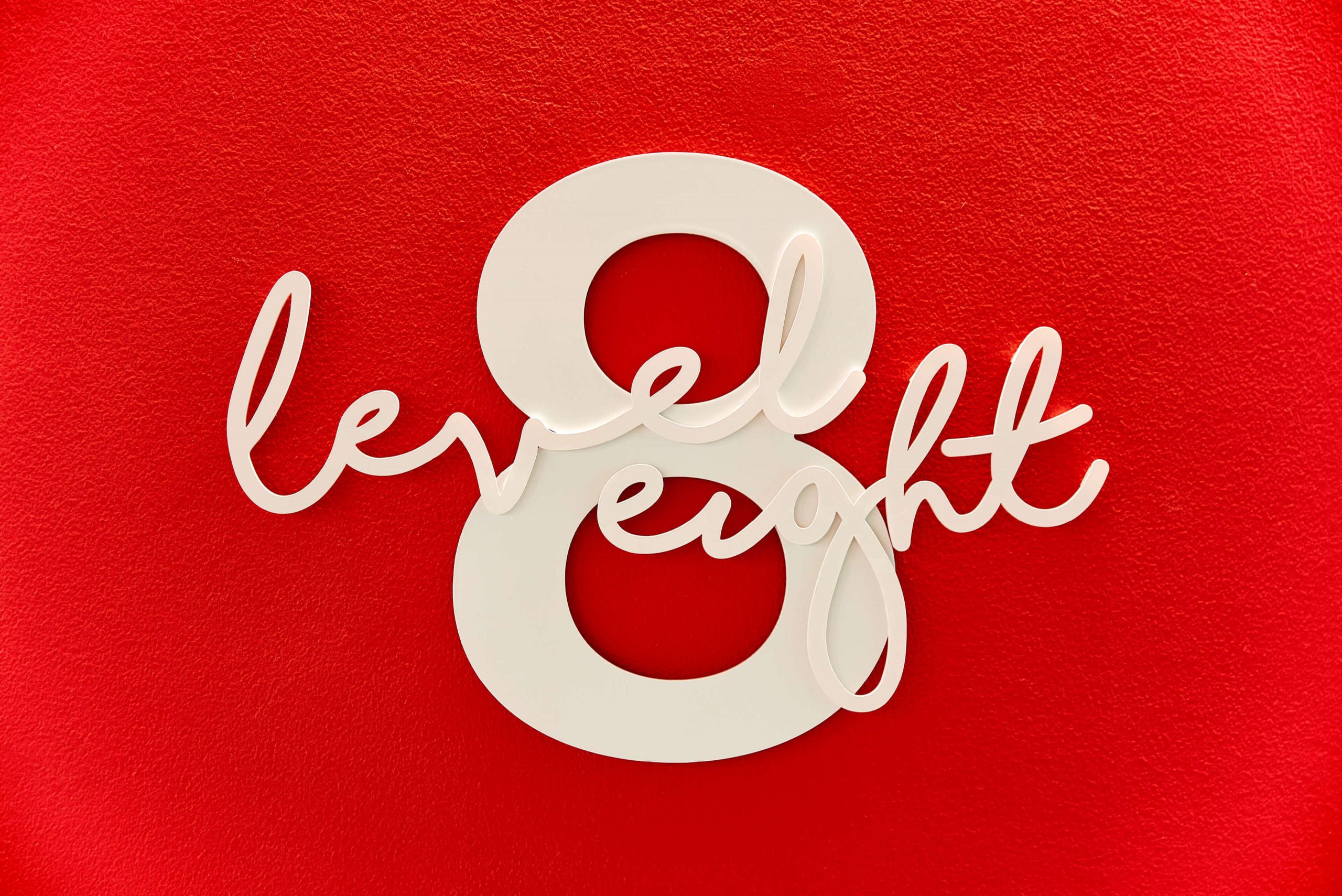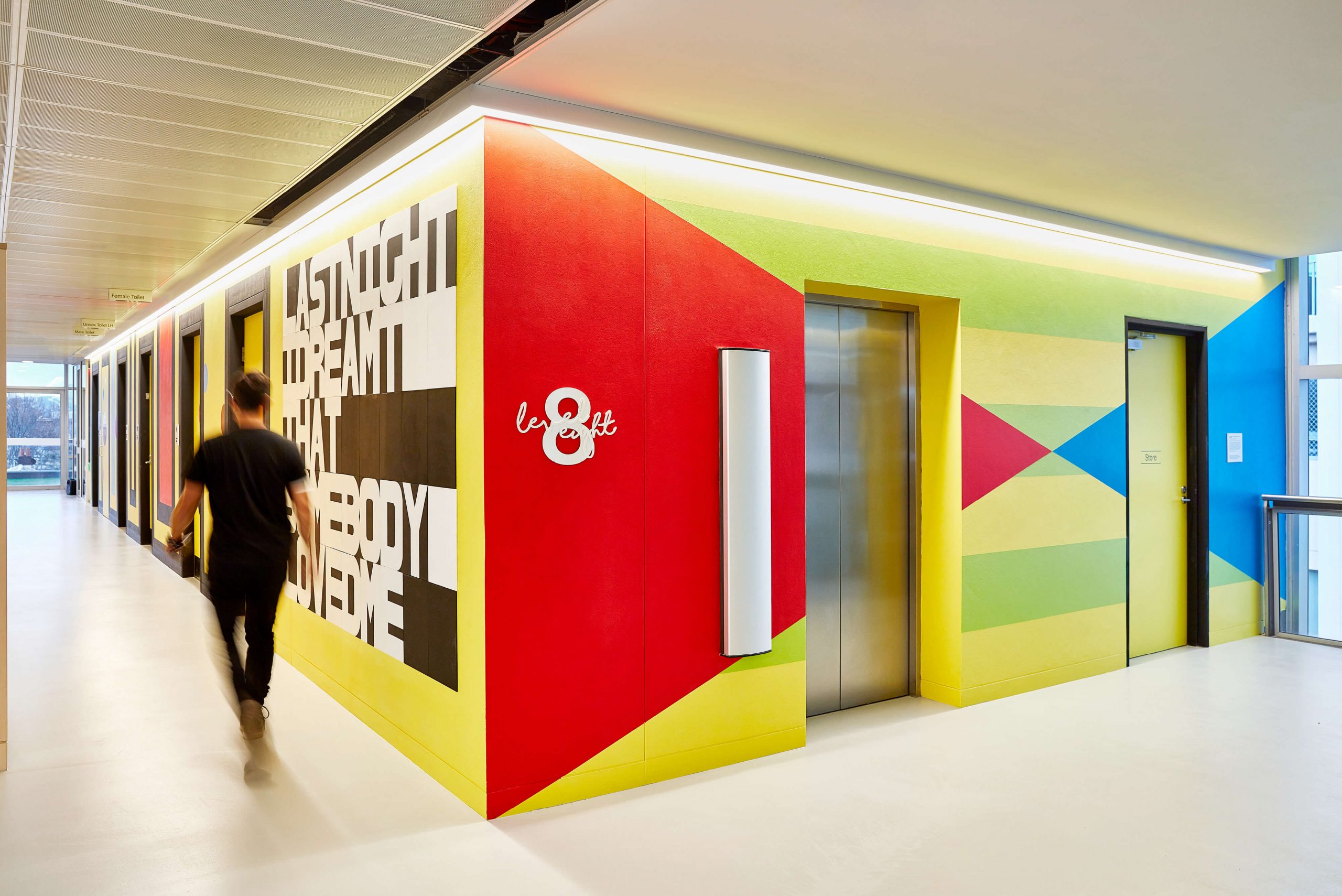 Beyond the parallels between art and science, each artwork responds to different themes and values from Roche's global brand narrative – creating a space of impact and engagement, designed to inspire creativity, freedom of expression, and a collegiate workspace.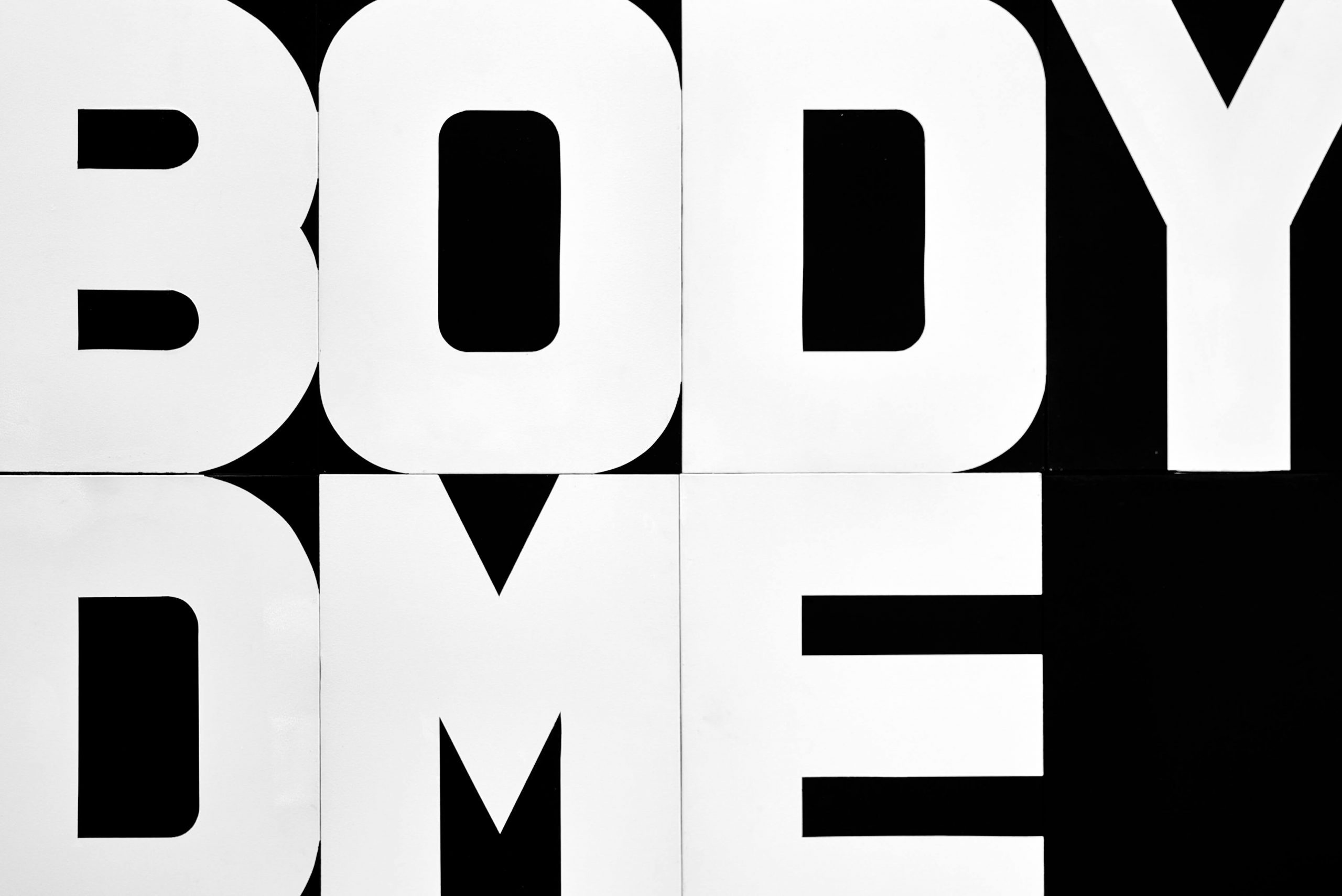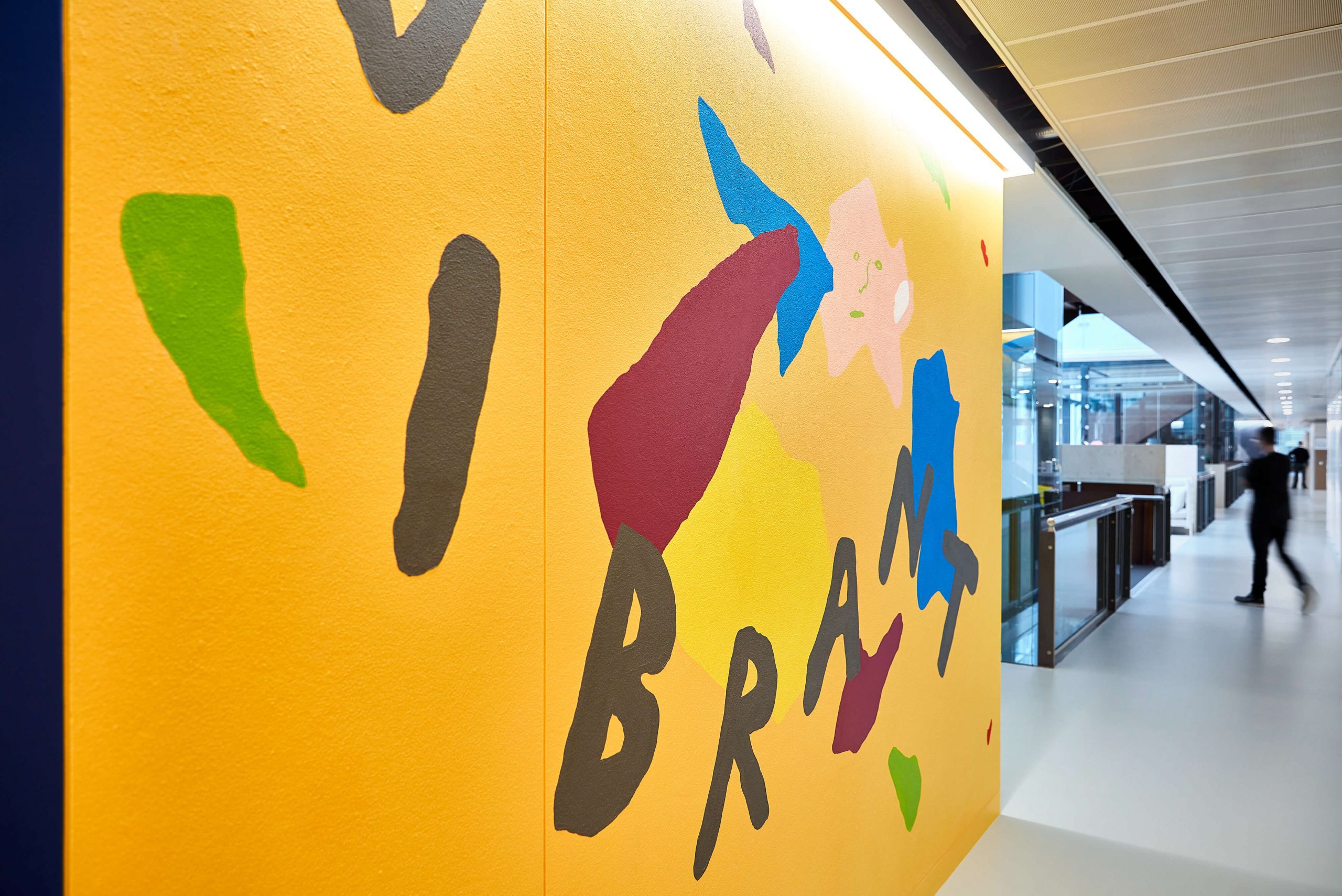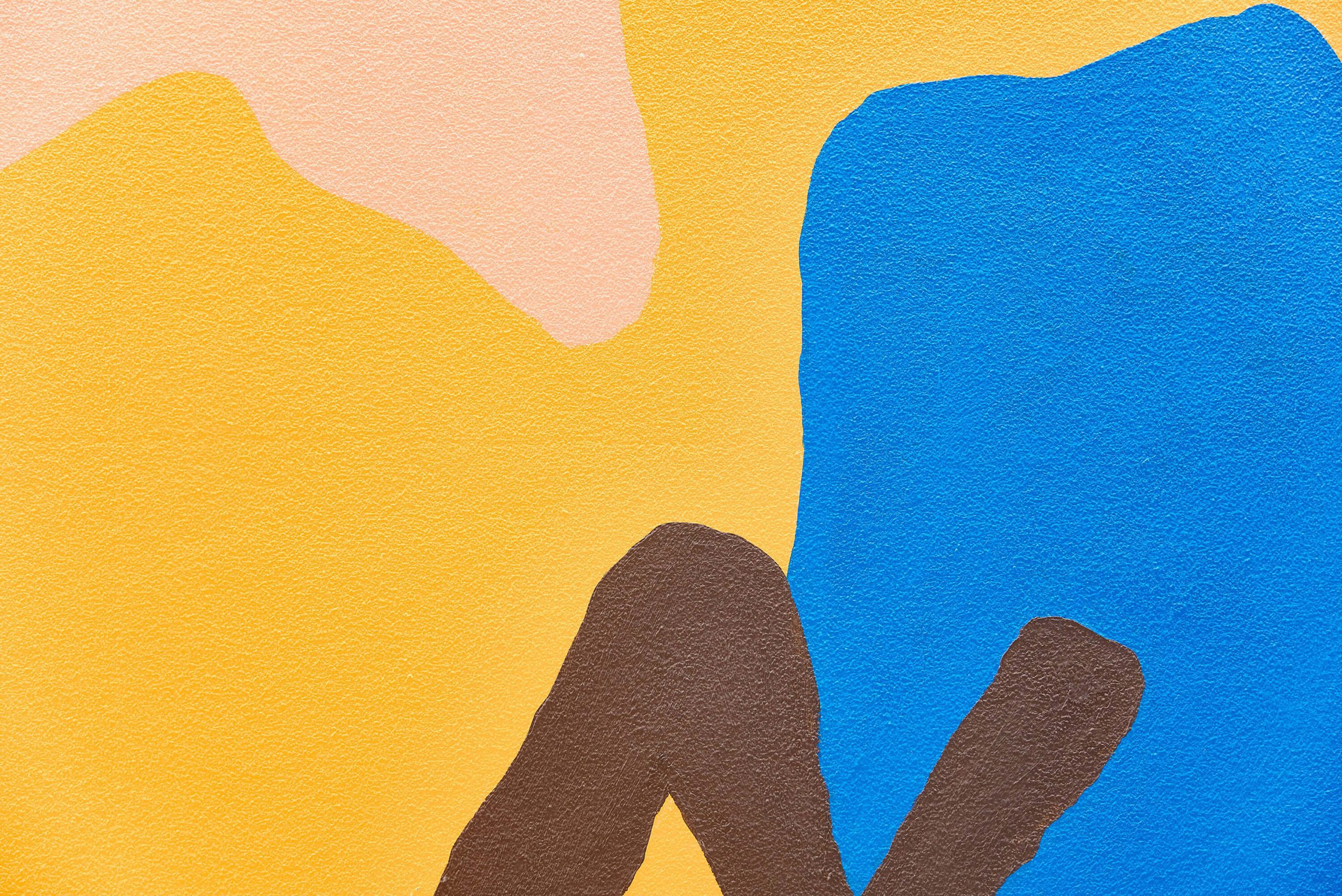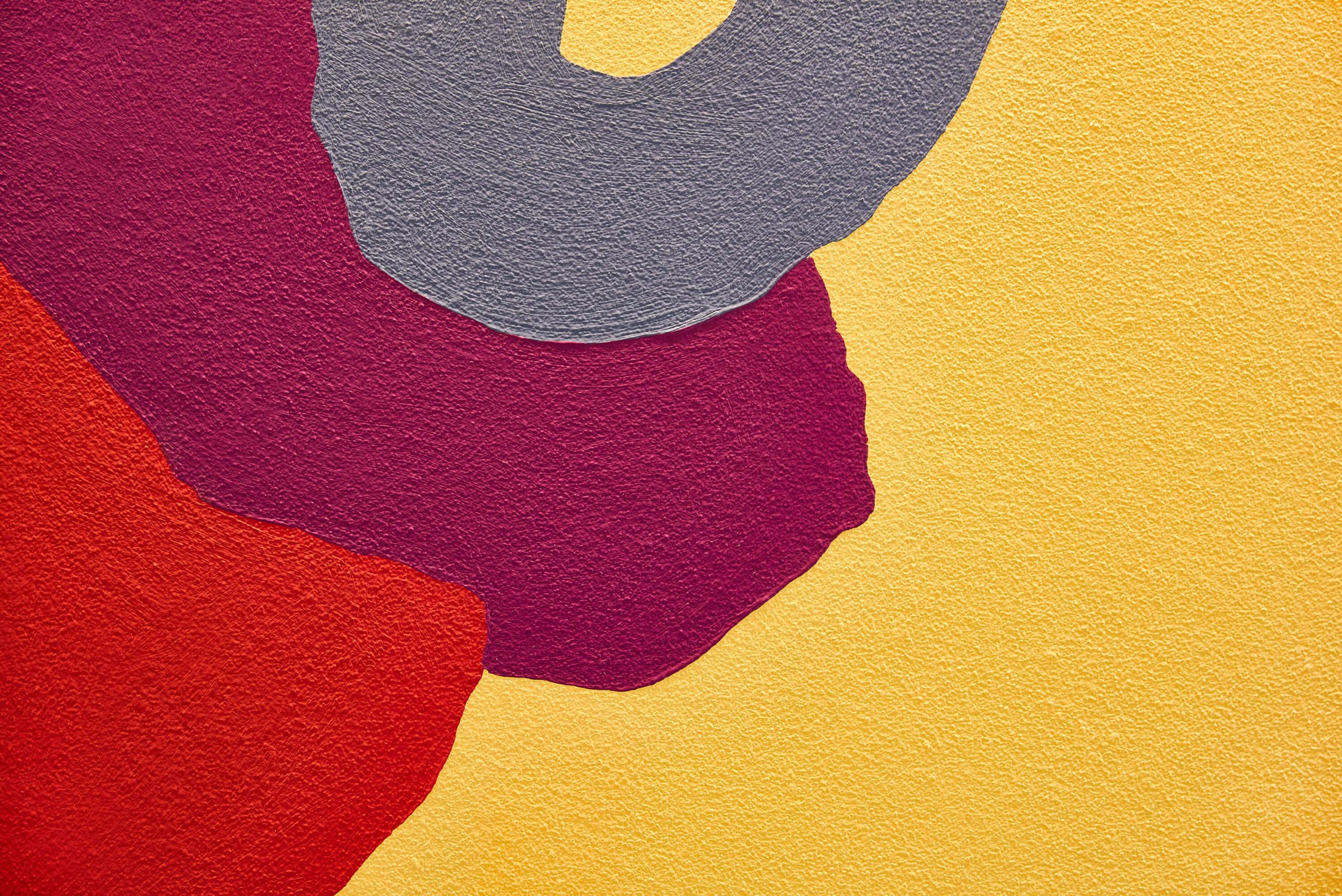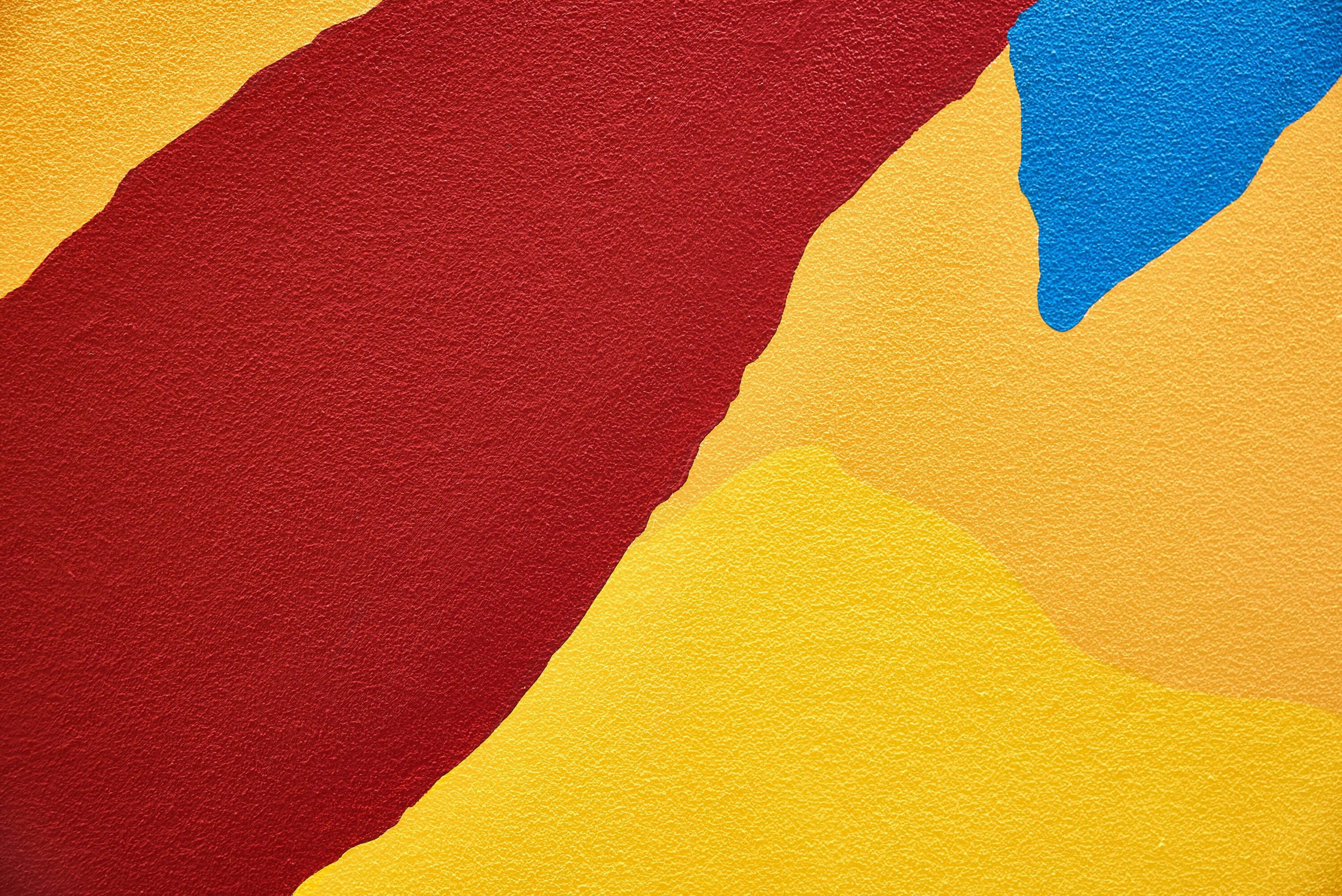 Prev
Next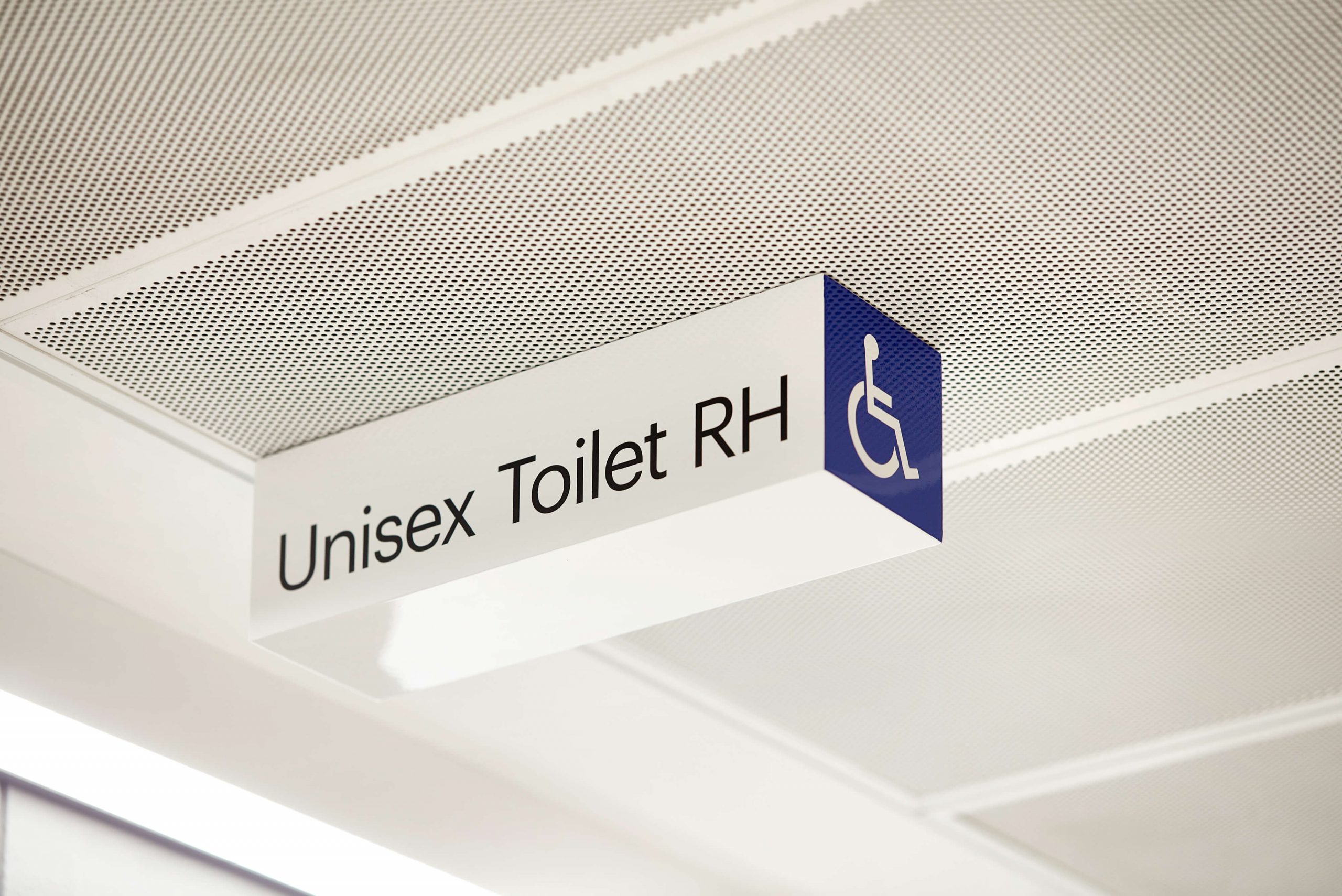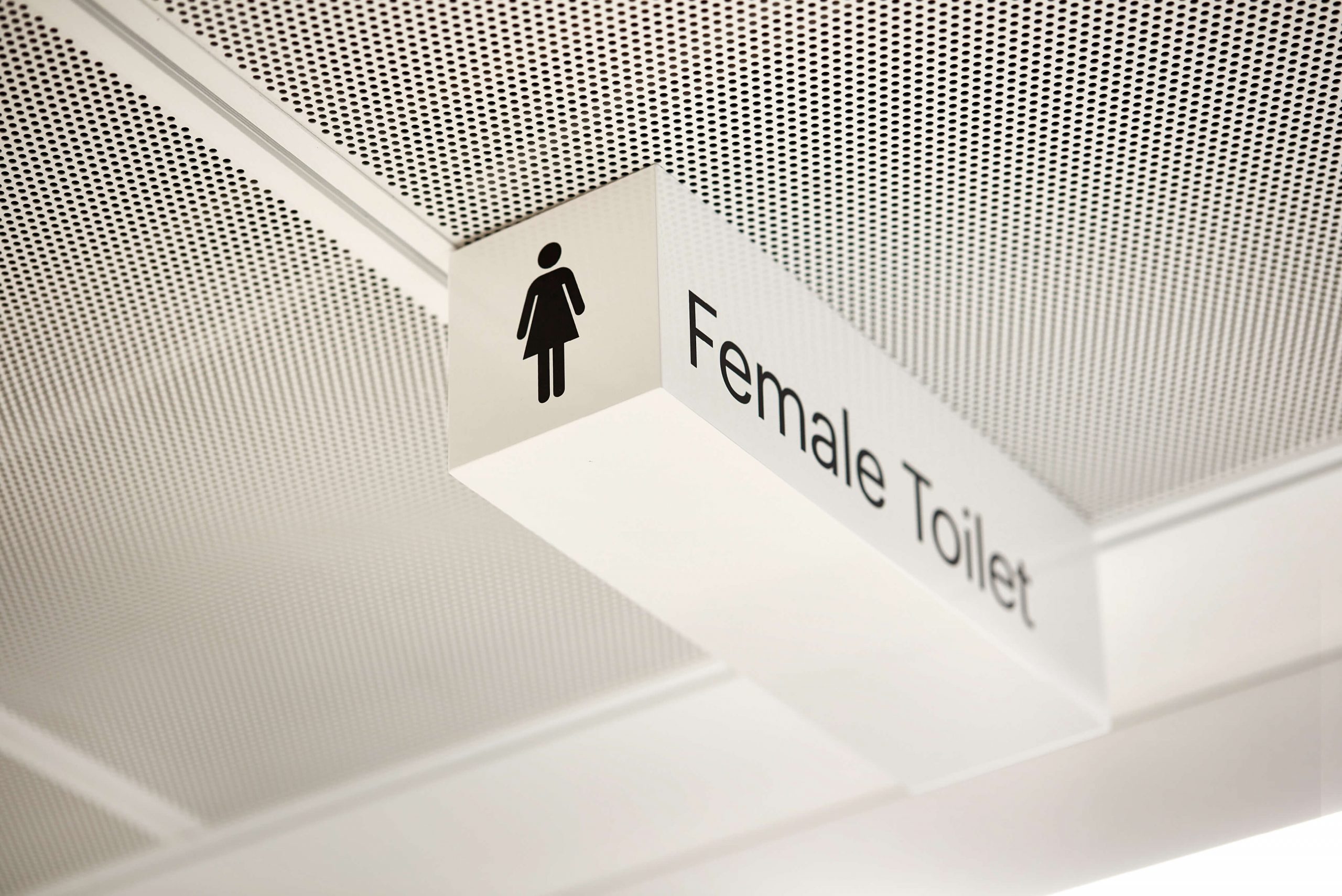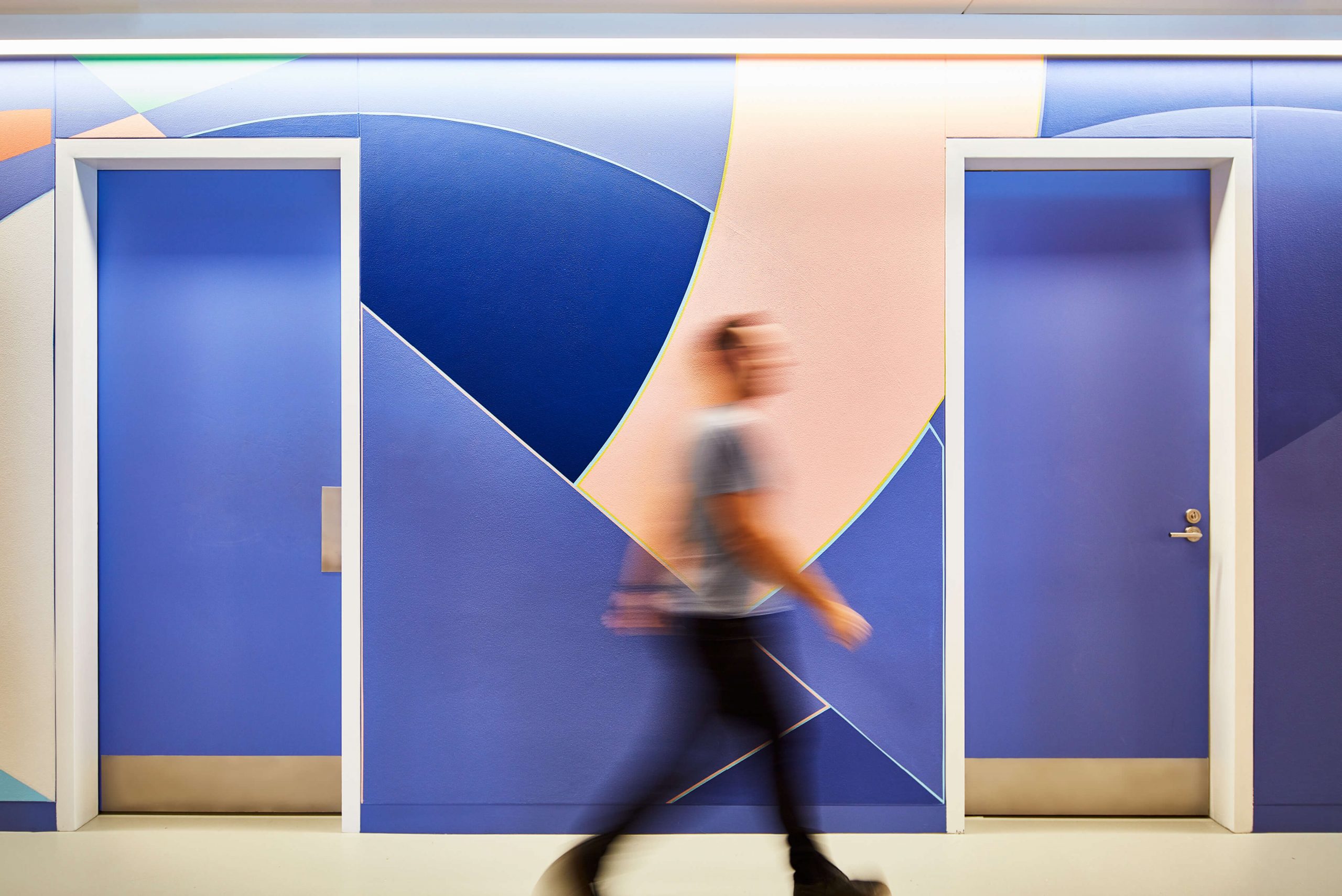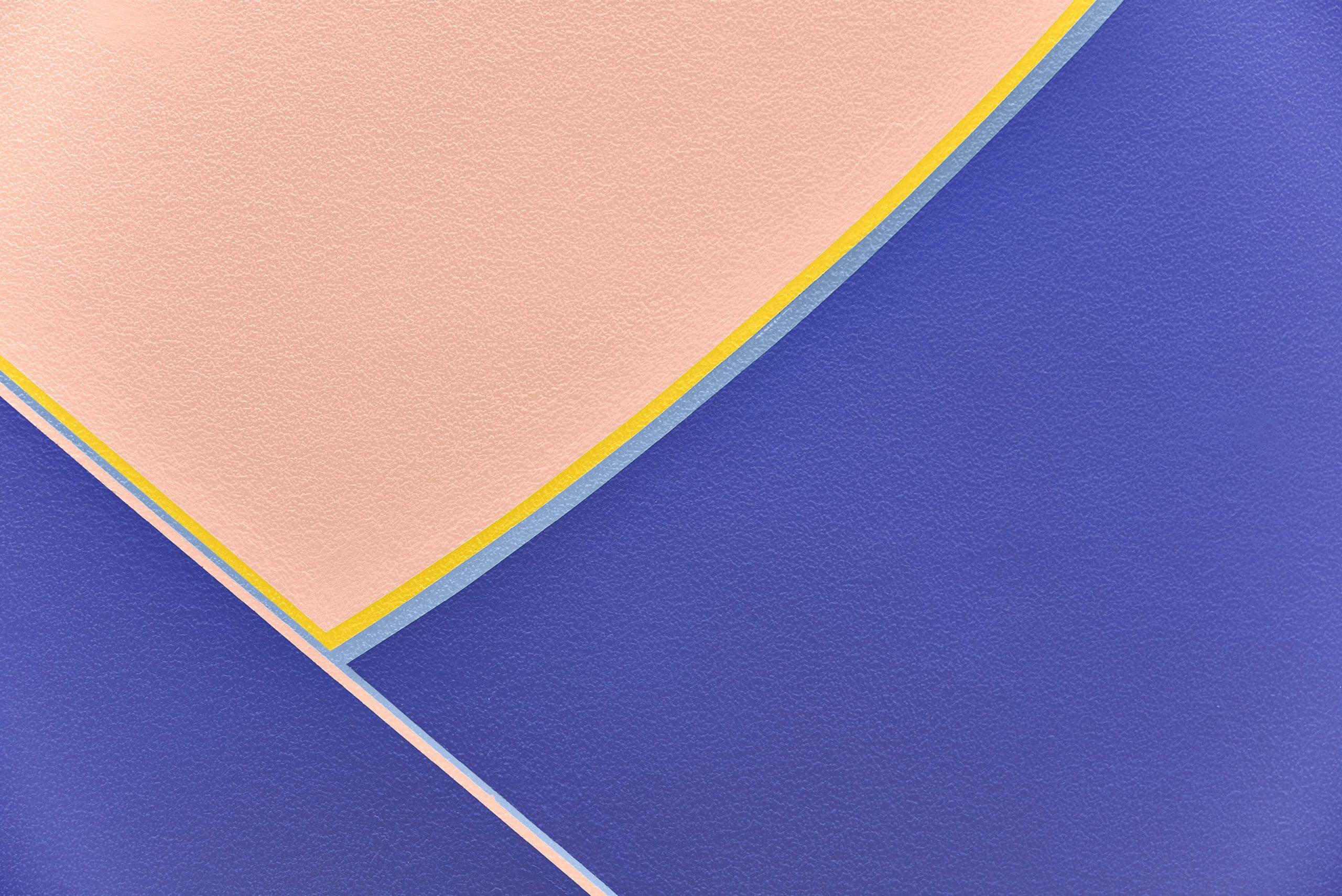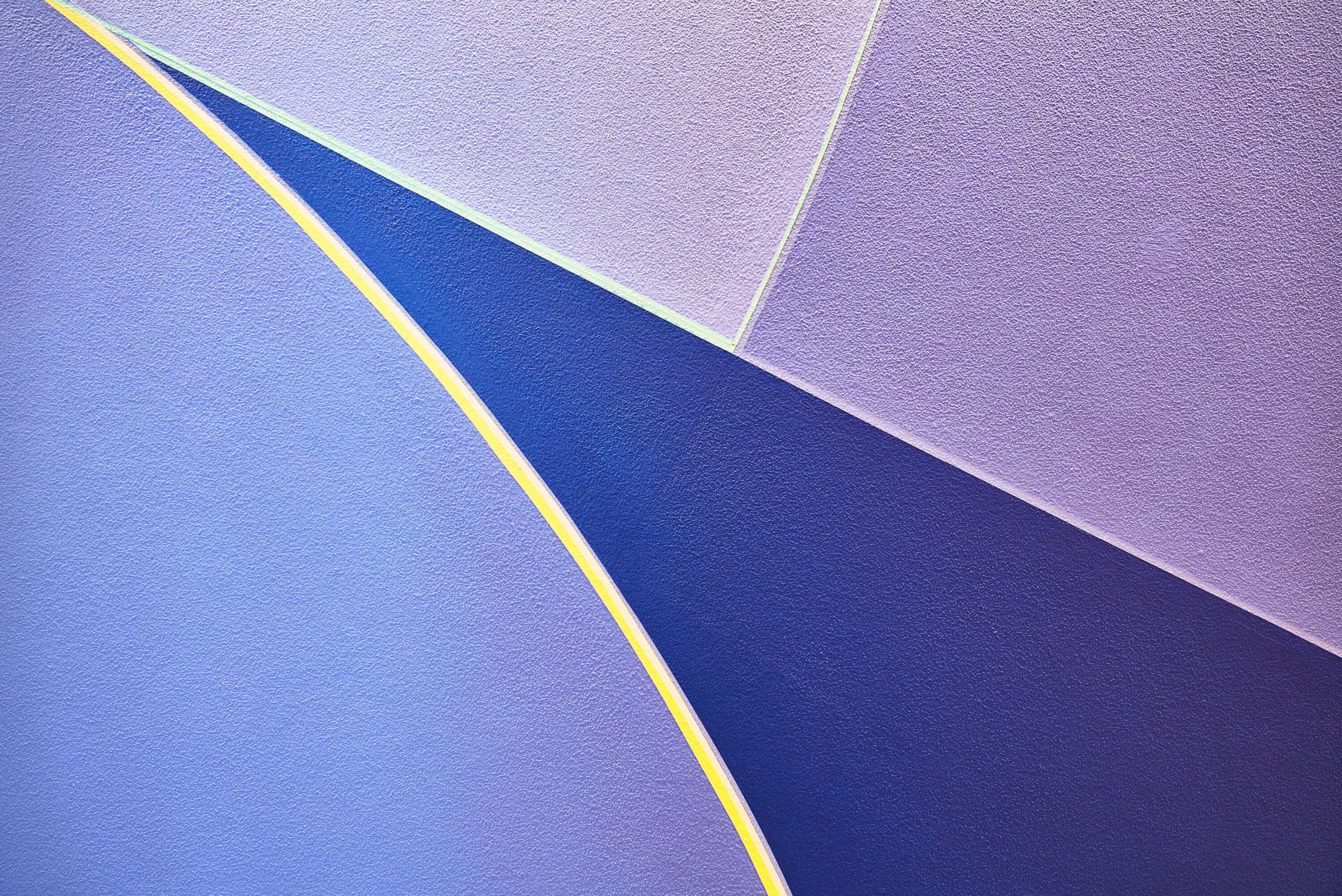 Prev
Next