One Melbourne Quarter
A BOLD AND VIBRANT HOME
One Melbourne Quarter, located in the heart of Melbourne's Southern Cross Precinct, is a new hub for business activity and now home to an engaging new workplace.
Alongside signage inspired by the high-end retail precincts of Melbourne's iconic laneways, bold, vibrant and immersive artworks, created in collaboration with artist Meg Minkley, activate the entire central atrium.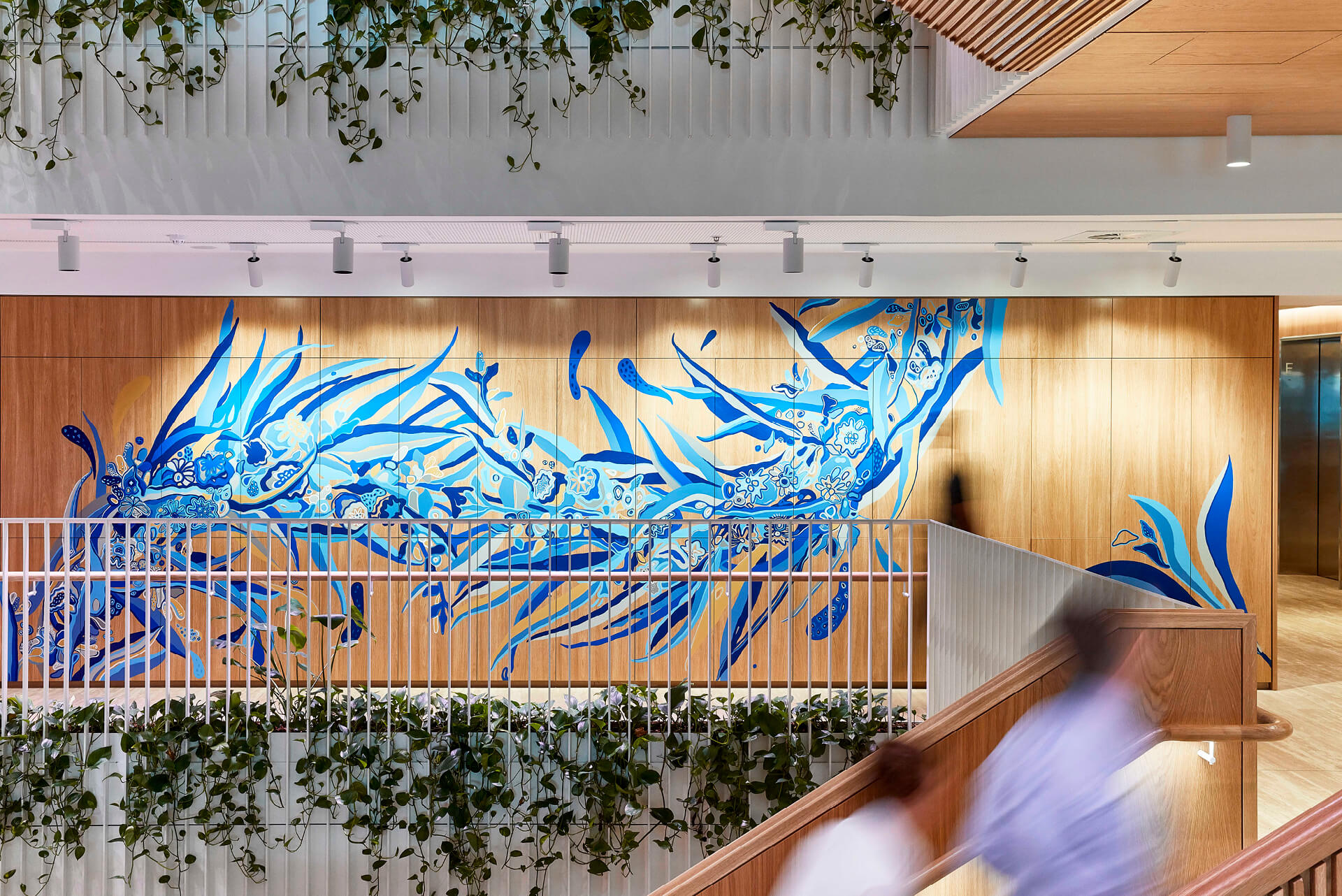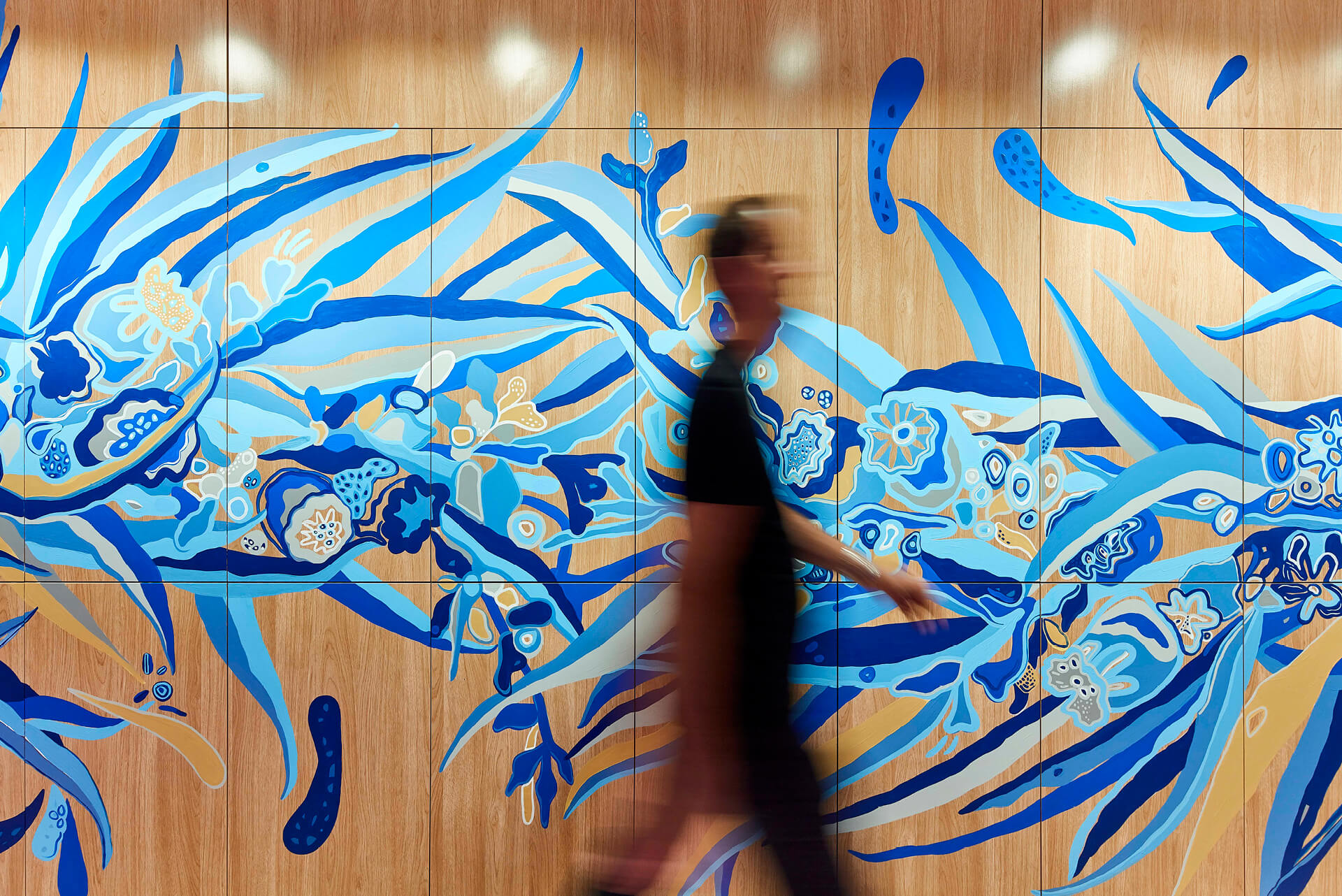 Drawing on their core values, a series of in-situ artworks are painted directly onto locker banks – revealing abstract brand stories, communicating cultural norms and encouraging a collegiate spirit between colleagues.