Garangula Gallery
GIVING A PRIVATE SPACE A SENSE OF PLACE
Garangula Gallery is located on a 5,000 hectare estate in rural NSW. Its prominent facade crafted from recycled timber reveals hidden meaning through graphic storytelling at dramatic scale.
Drawing inspiration from the timber's provenance, the meandering path of a river the timber once spanned in a previous life as a bridge is captured across a series of vertical blades that punctuate the facade.
Extruded sections of differing depths create a cinematic experience of passing shadows throughout the day, for a building facade that responds to site, architecture and materiality.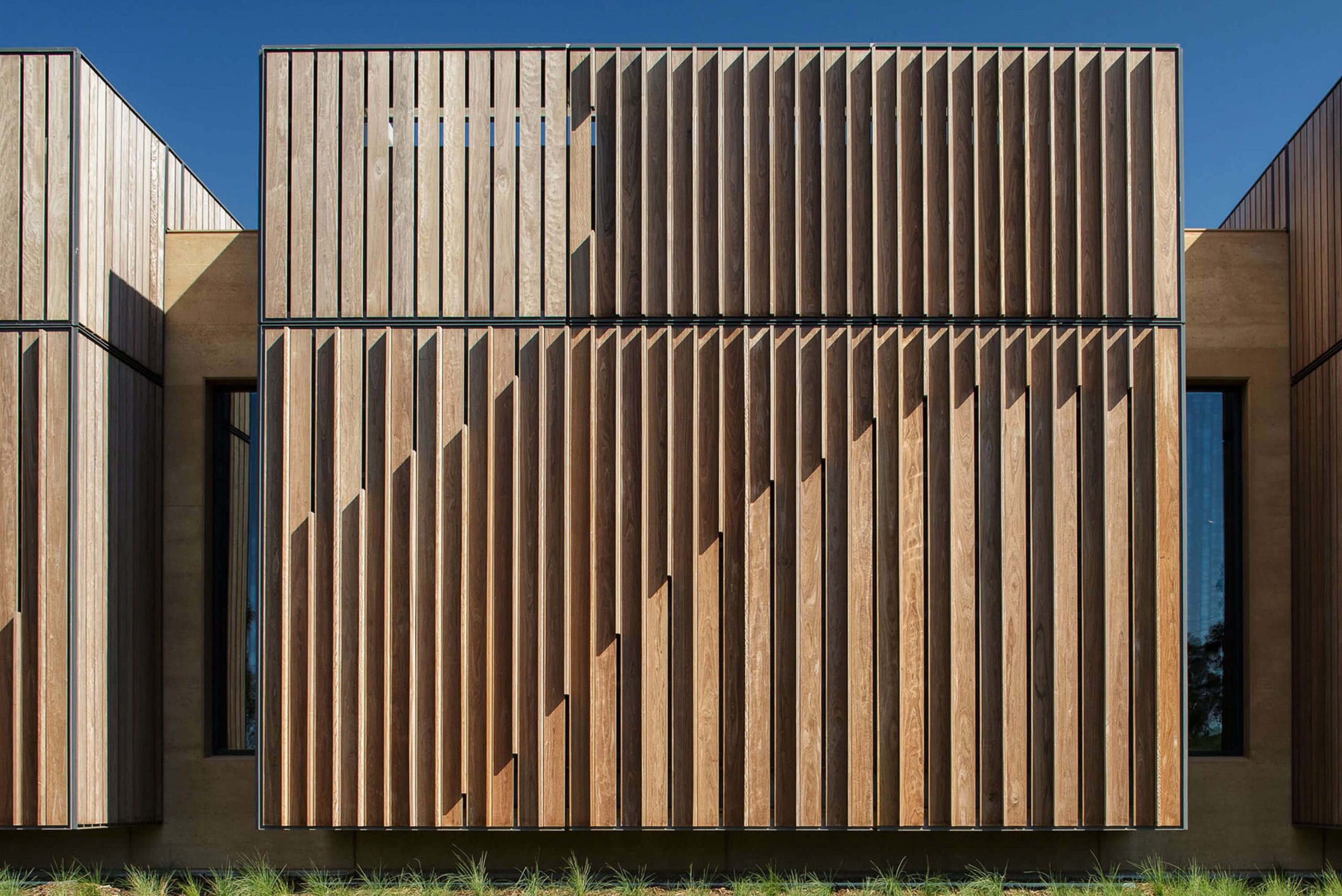 Garangula has won numerous design and construction awards. We greatly valued our collaboration with THERE who provided exhaustive research material and excellent creative responses to problems as they arose. We will certainly continue to work with them on current and future projects.
Rob Mirams, Director
Rob Mirams
Director
FKM Architecture