SMU Library
A TREE OF KNOWLEDGE
Li Ka Shing Library, part of Singapore Management University (SMU), is one of the region's leading educational facilities. The library looks out onto a huge 70yr old Bodhi tree and park landscape.
This engagement with the natural surroundings is amplified through a contemporary graphic representation of nature – interpreting the library as a 'tree of knowledge'.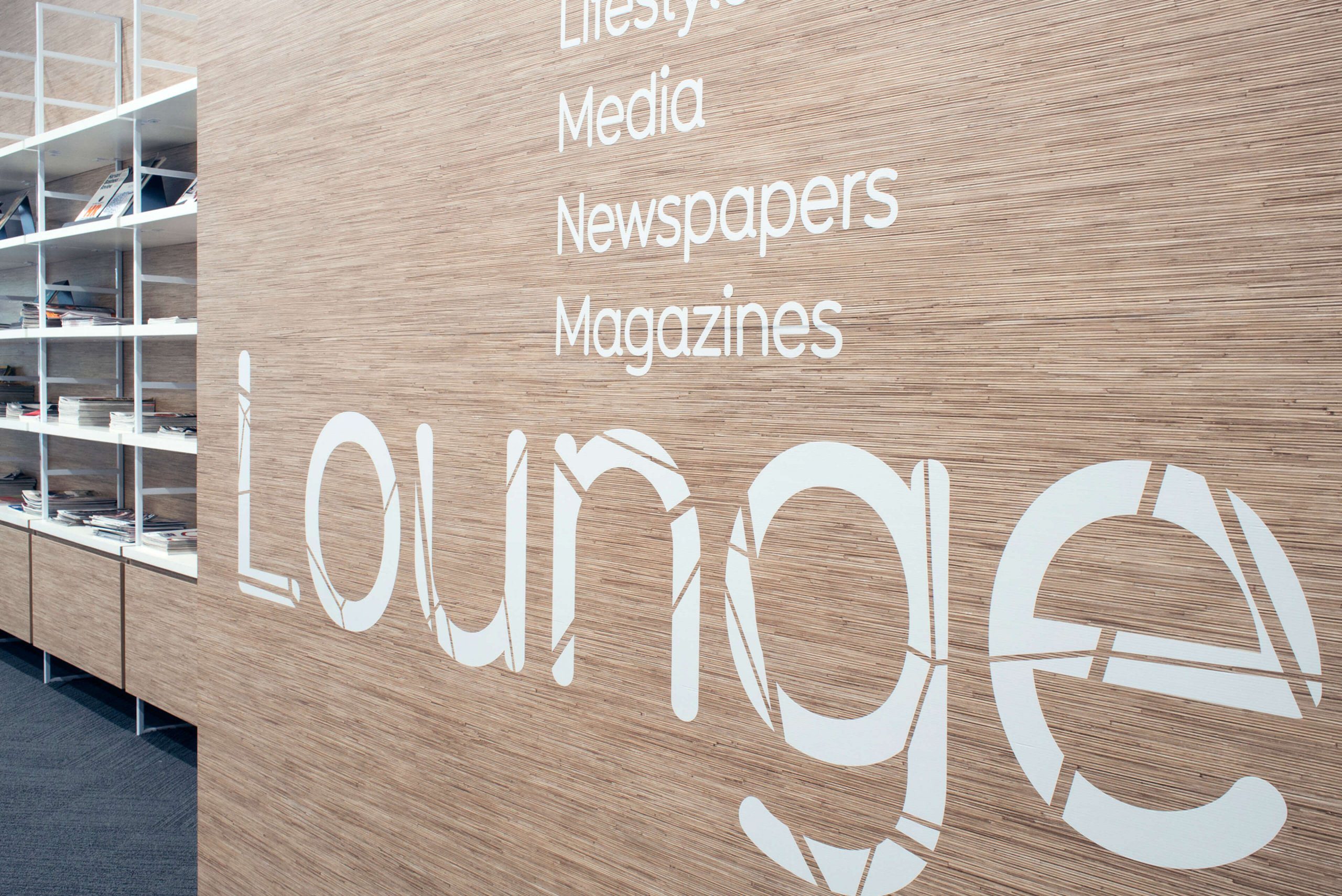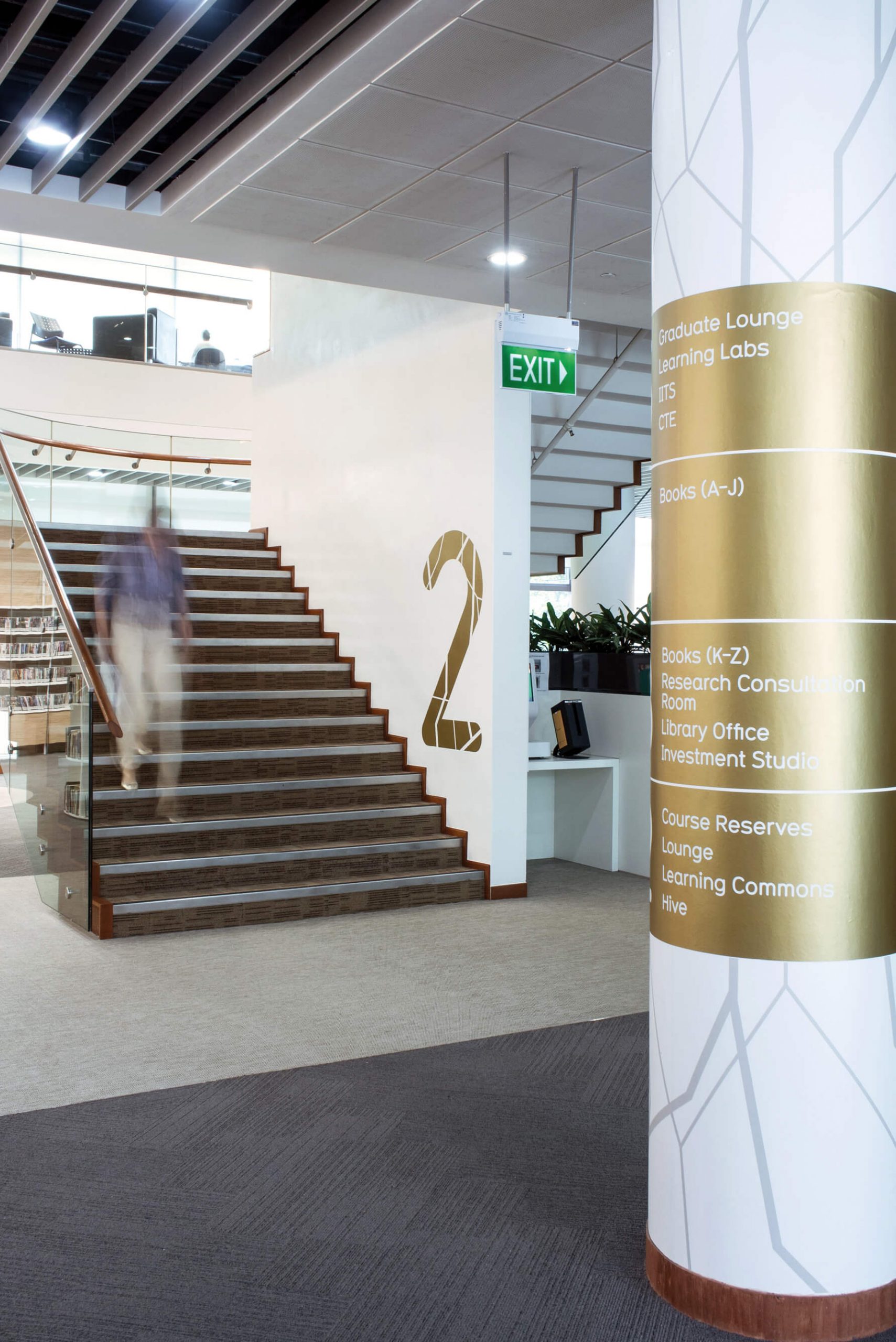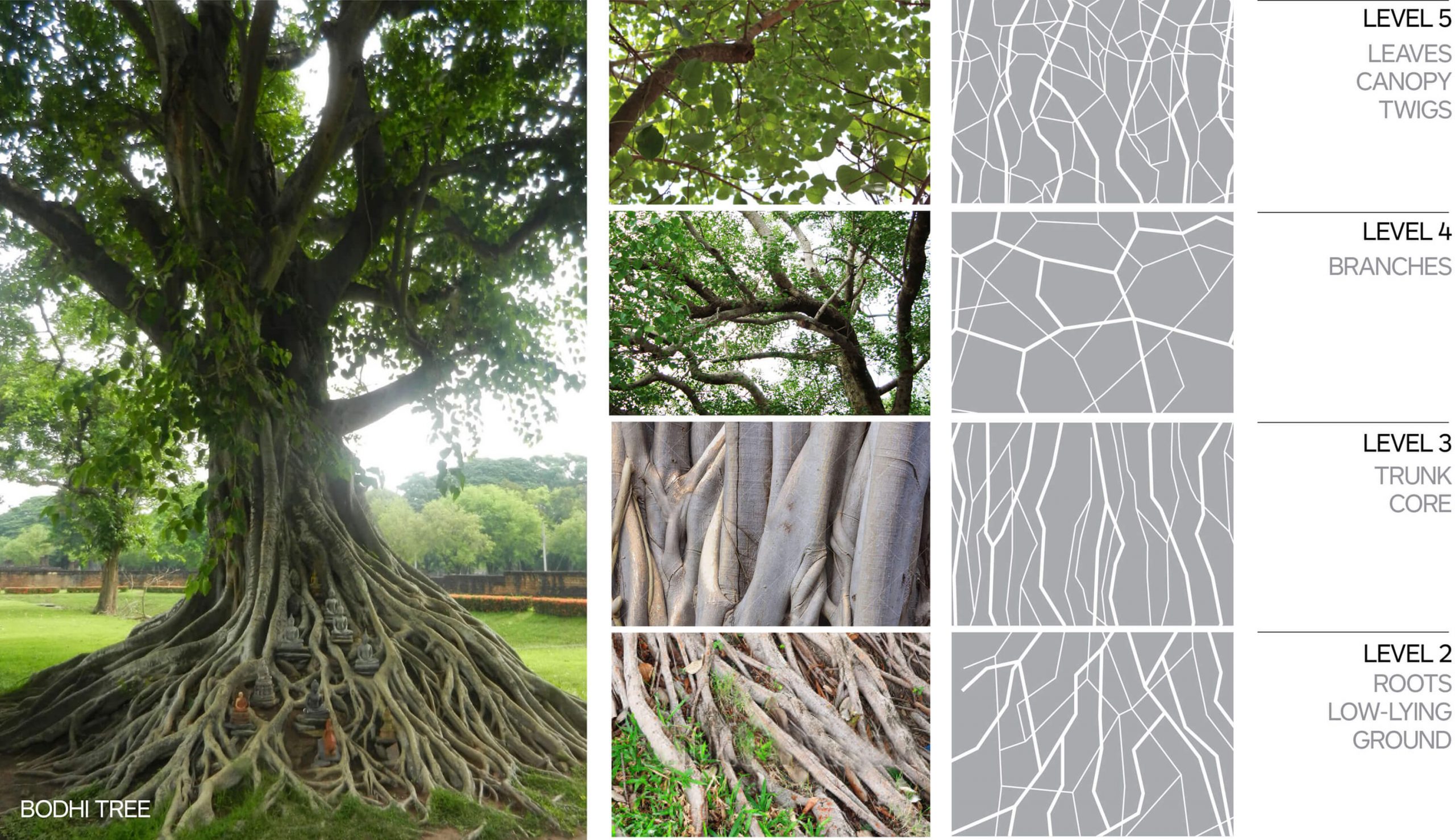 Direct inspiration is drawn from the imposing Bodhi tree and its distinct natural forms and patterns that change through roots, trunk, branches and canopy. A textural graphic overlay metaphorically reflects this change over the libraries four floors, connecting students, staff and visitors alike.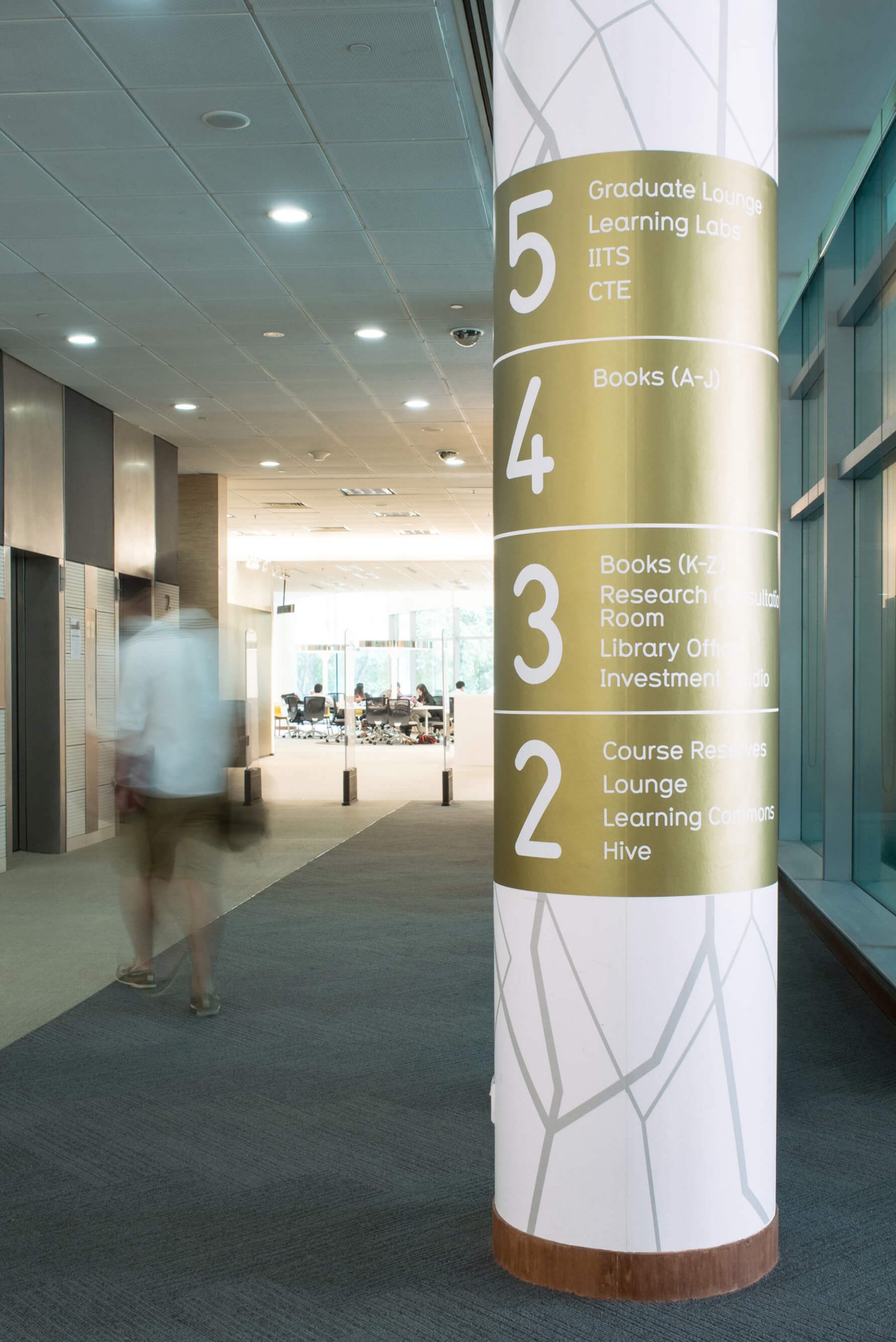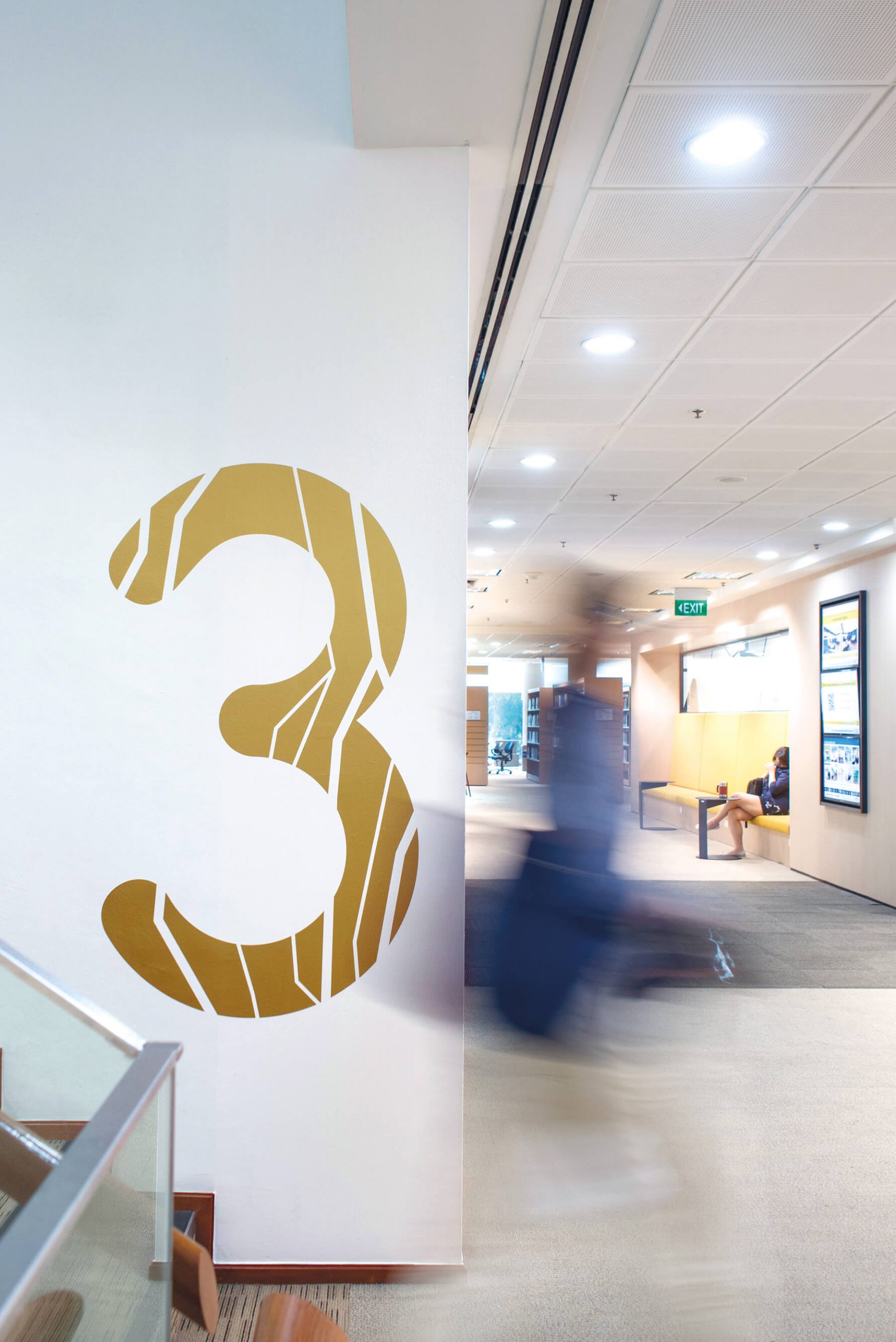 THERE created a contemporary, refreshing and distinct look for the Library that compliments the SMU brand and strengthens the interior design concept. When giving tours, we are able to tell a story of how the design of the library is connected with the outside. The solution enhances the library experience for students, faculty, and staff.
Gulcin Cribb, University Librarian
Gulcin Cribb
University Librarian
Singapore Management University