Barangaroo EOT – Lendlease
END-OF-TRIP WITH RAZZLE DAZZLE
The End-of-Trip facilities at Barangaroo – Sydney's newest and most significant inner-city precinct – are the largest such facilities in the Southern Hemisphere. The brand agnostic space with a focus on healthy lifestyle, provides over 1,100 bike spaces and change facilities for 22,000 workers.
The harbour foreshore setting informs a nautical palette that together with exercise-based activation graphics, creates a scalable backdrop that lifts the overall experience whilst facilitating placemaking and navigation.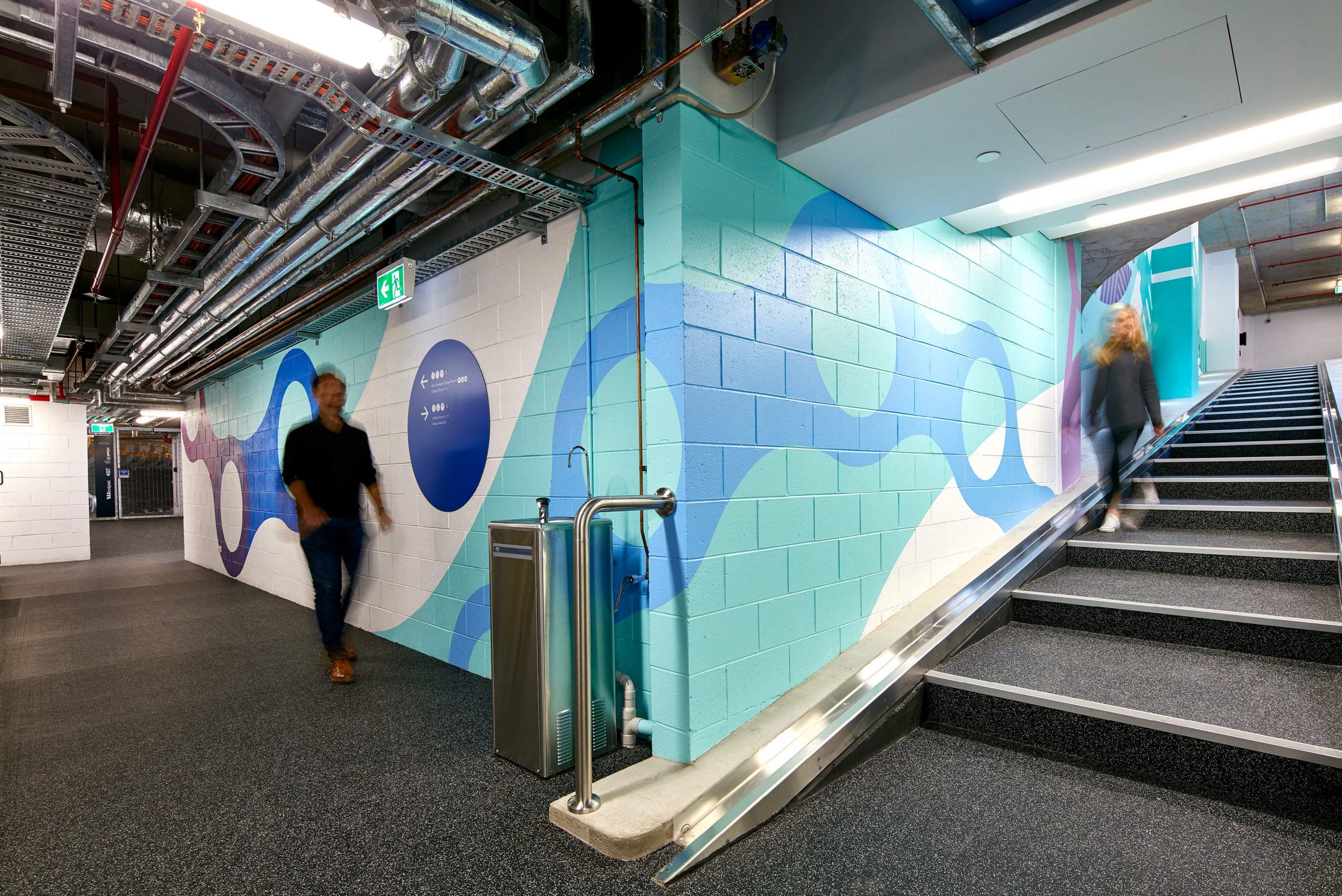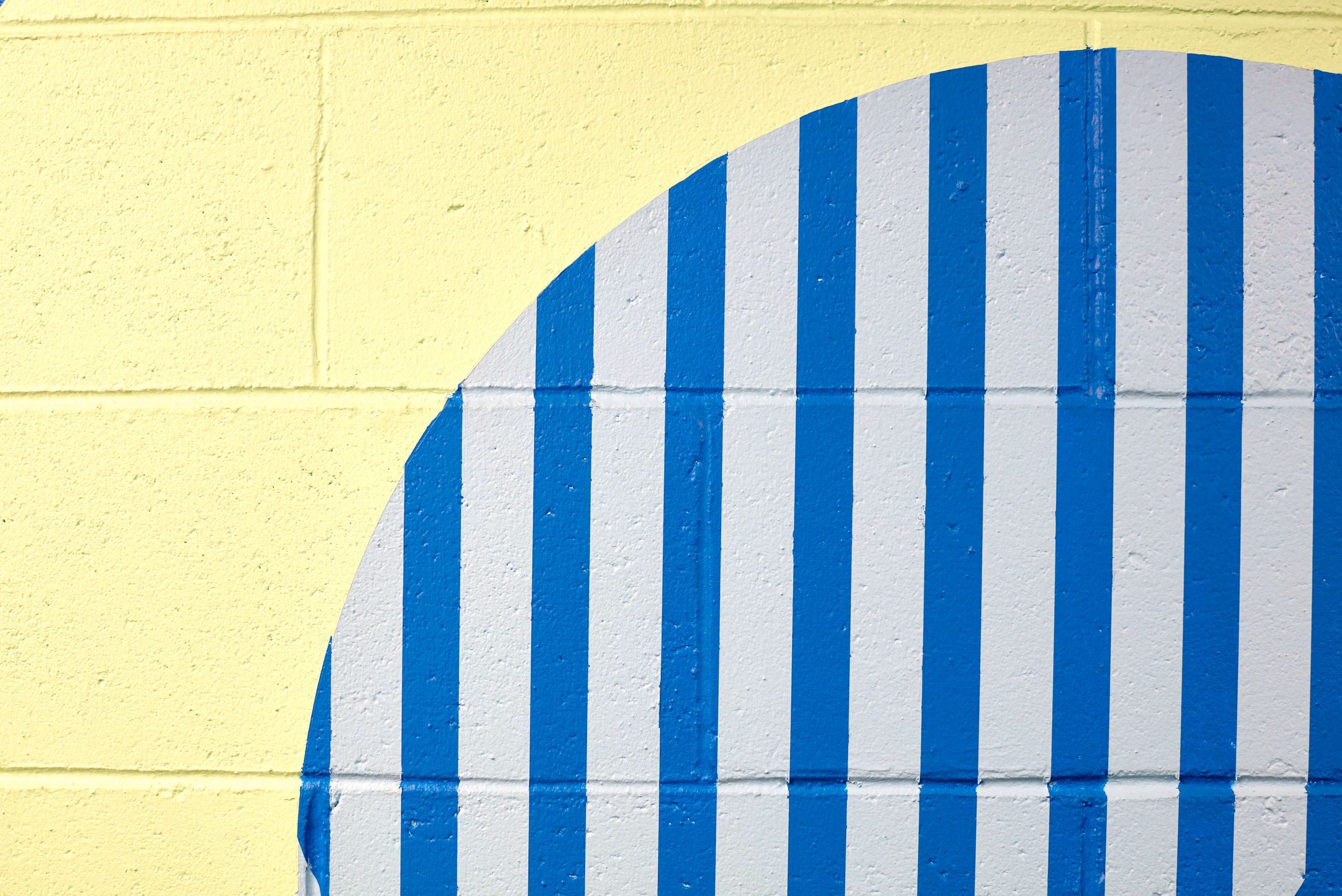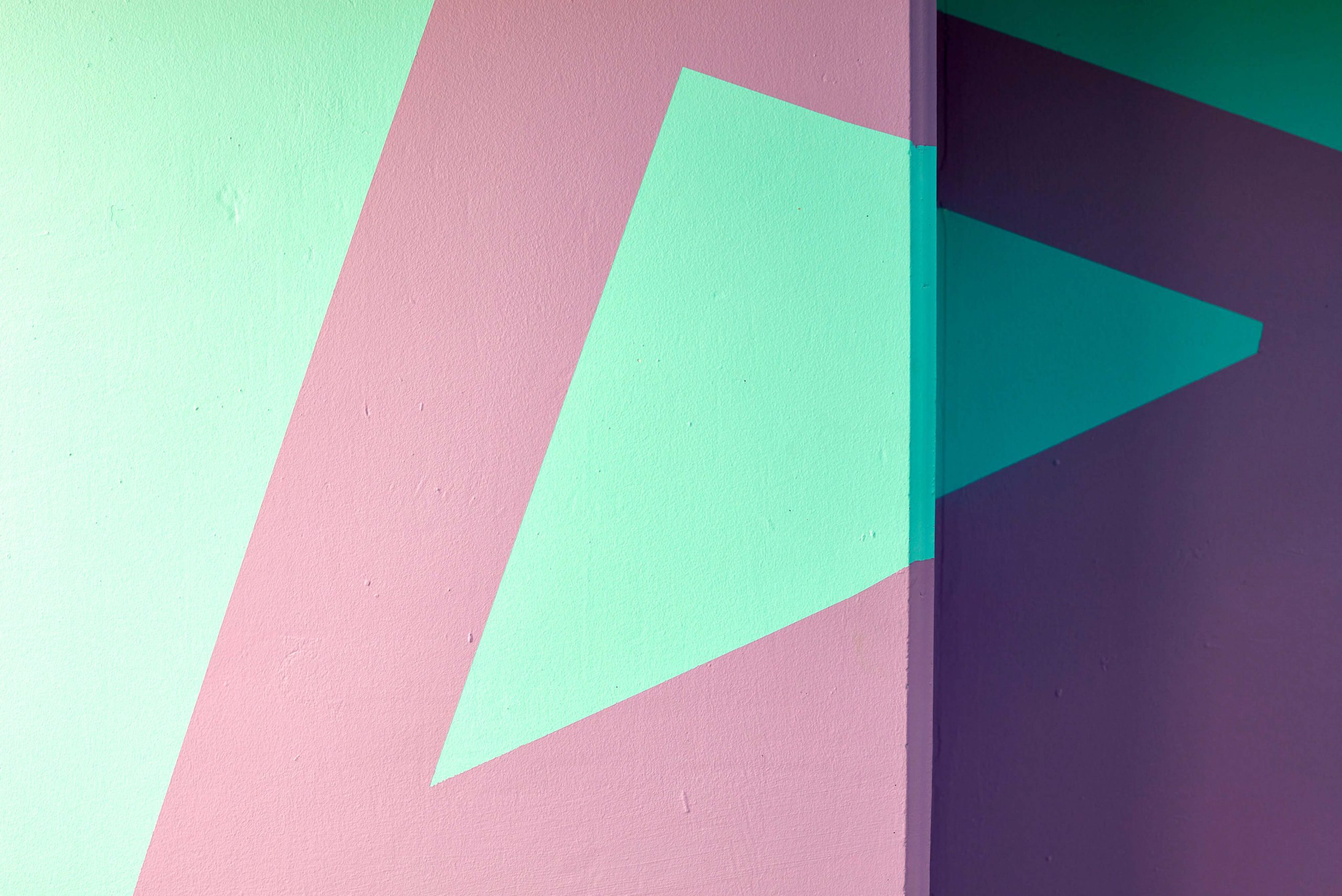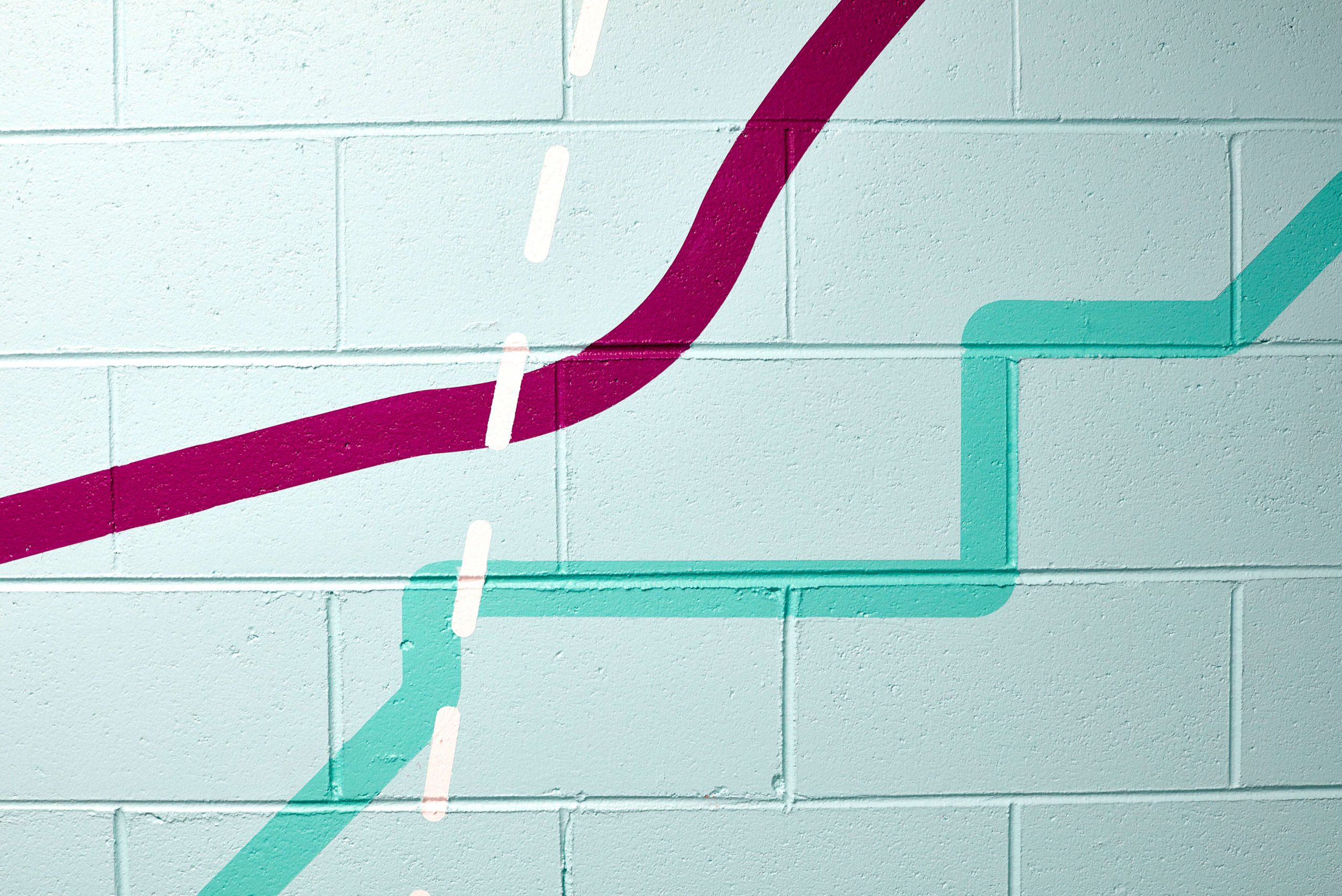 Prev
Next
Supergraphics draw inspiration from the naval base heritage of the Barangaroo site, referencing 'dazzle' camouflage patterning – adding energy and amplification to the intended use and feeling of the space.