Axle
A NATURAL SPACE FOR INNOVATION
Axle is a state-of-the-art workplace that helps people focus on the delivery of technology-enabled solutions. The site is home to 4,000 employees and forms part of a campus that is the largest single-company workplace in Australia.
Based on an architectural concept of biophilia, wayfinding signage is designed to celebrate natural materials and convey a language of craftsmanship. The wayfinding invites exploration whilst helping to delineate the mix of public and personal spaces.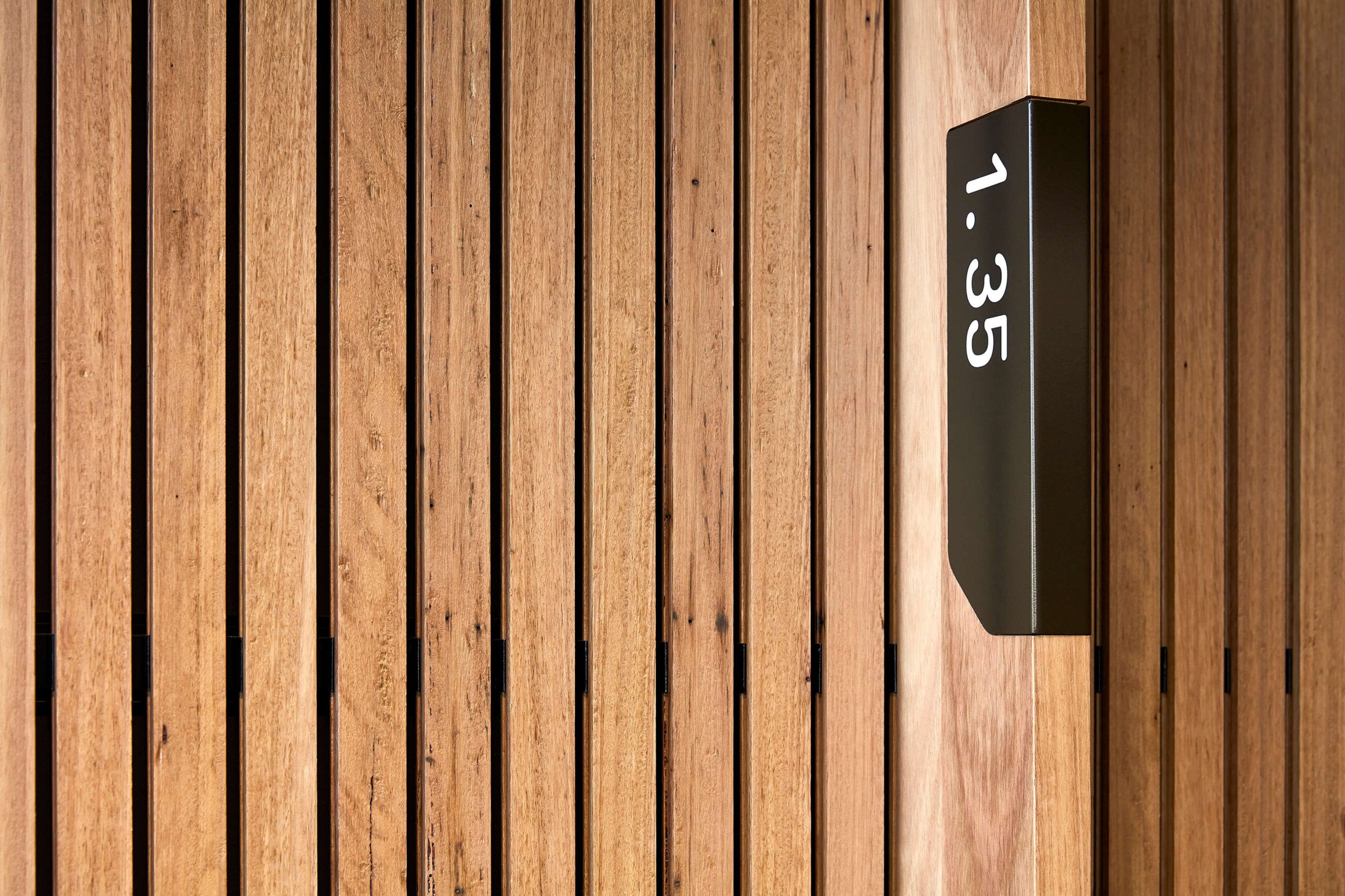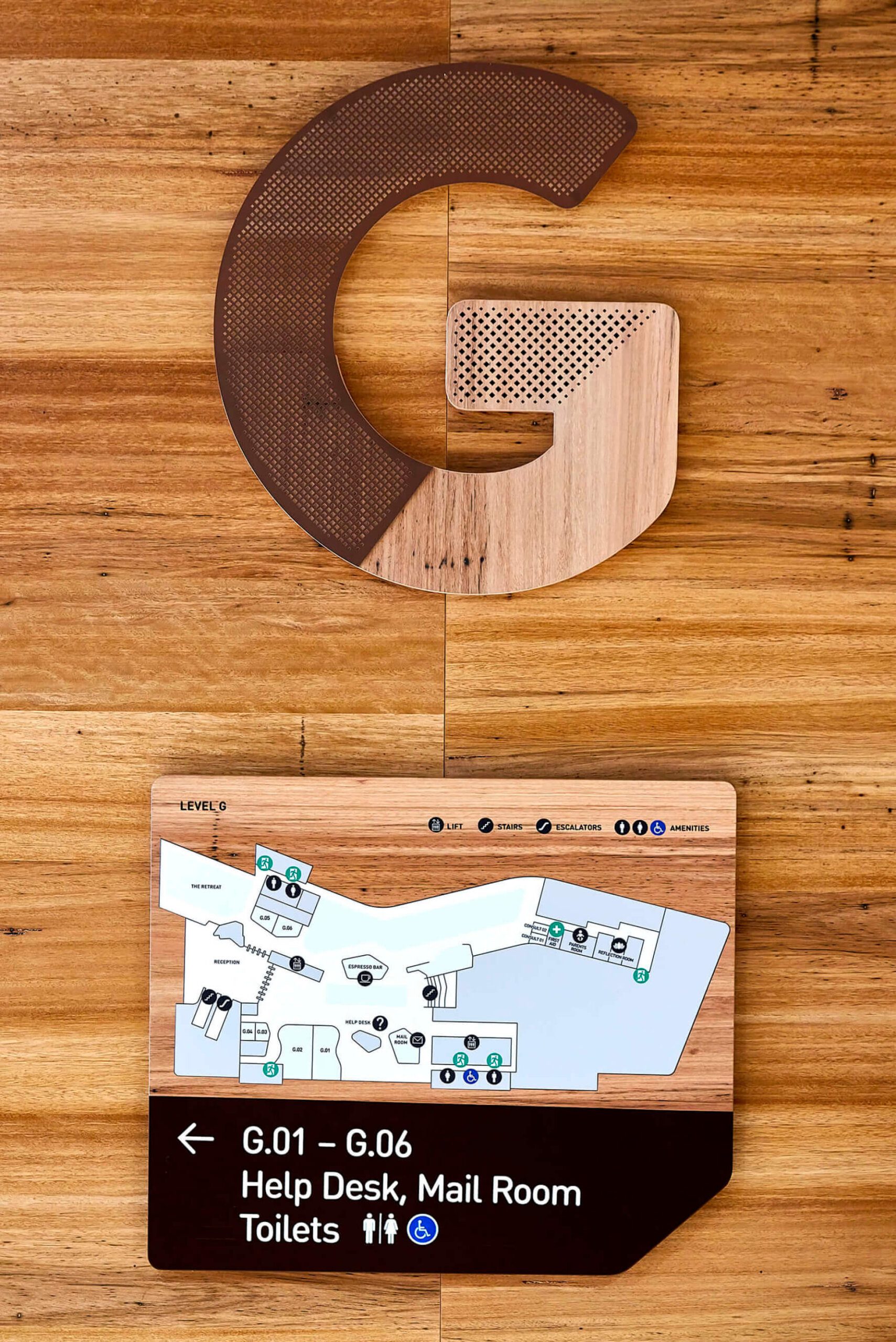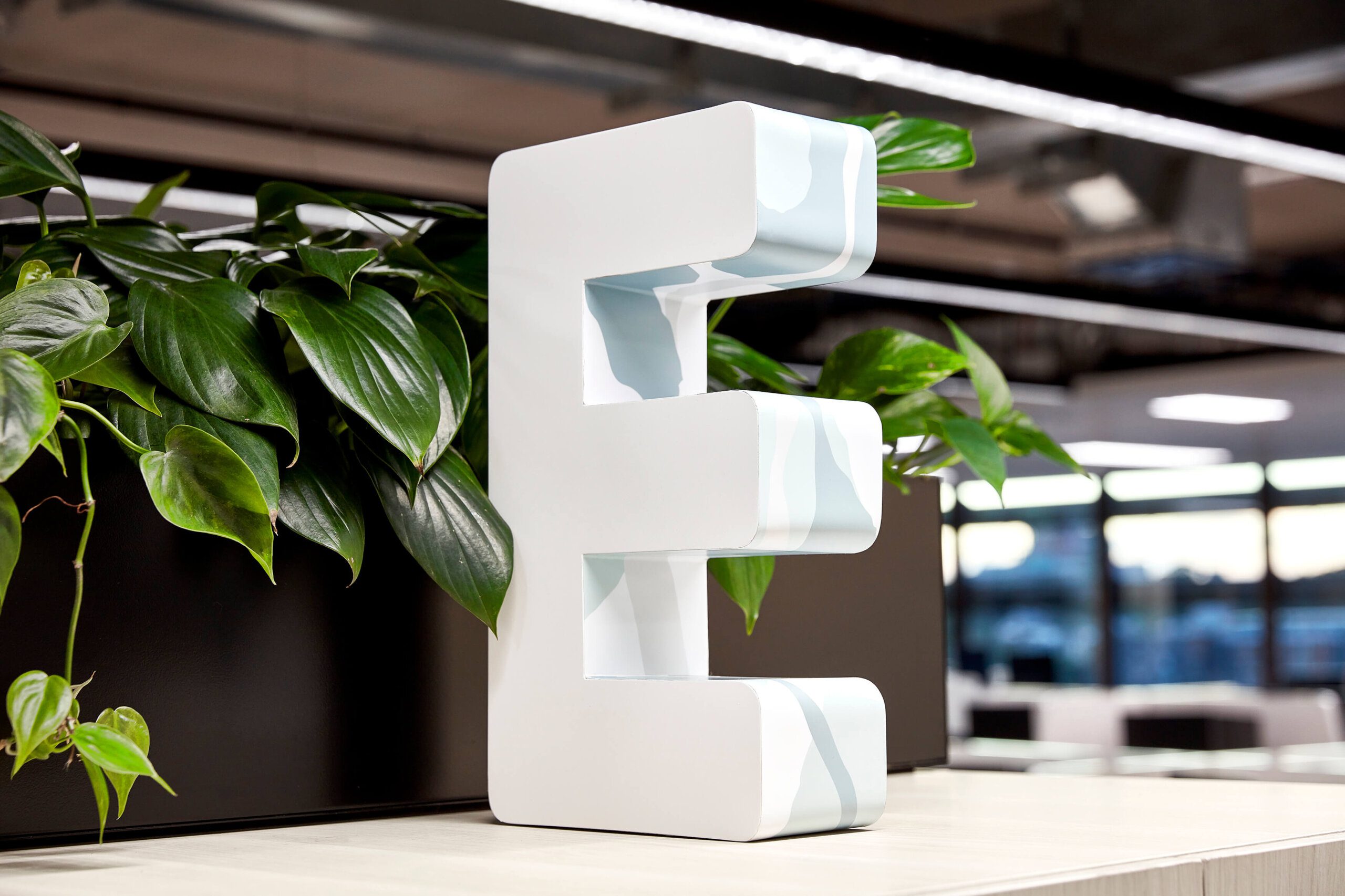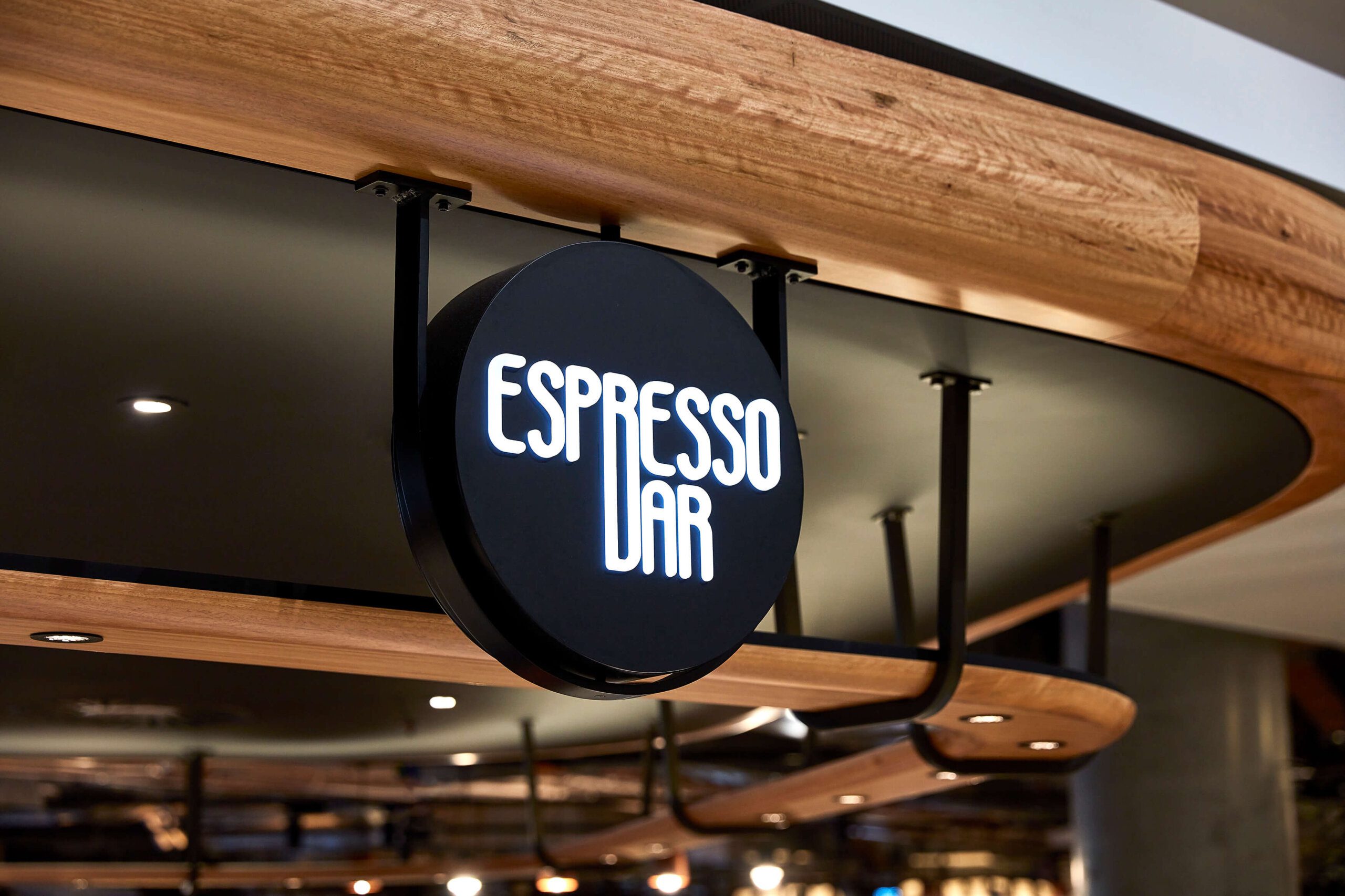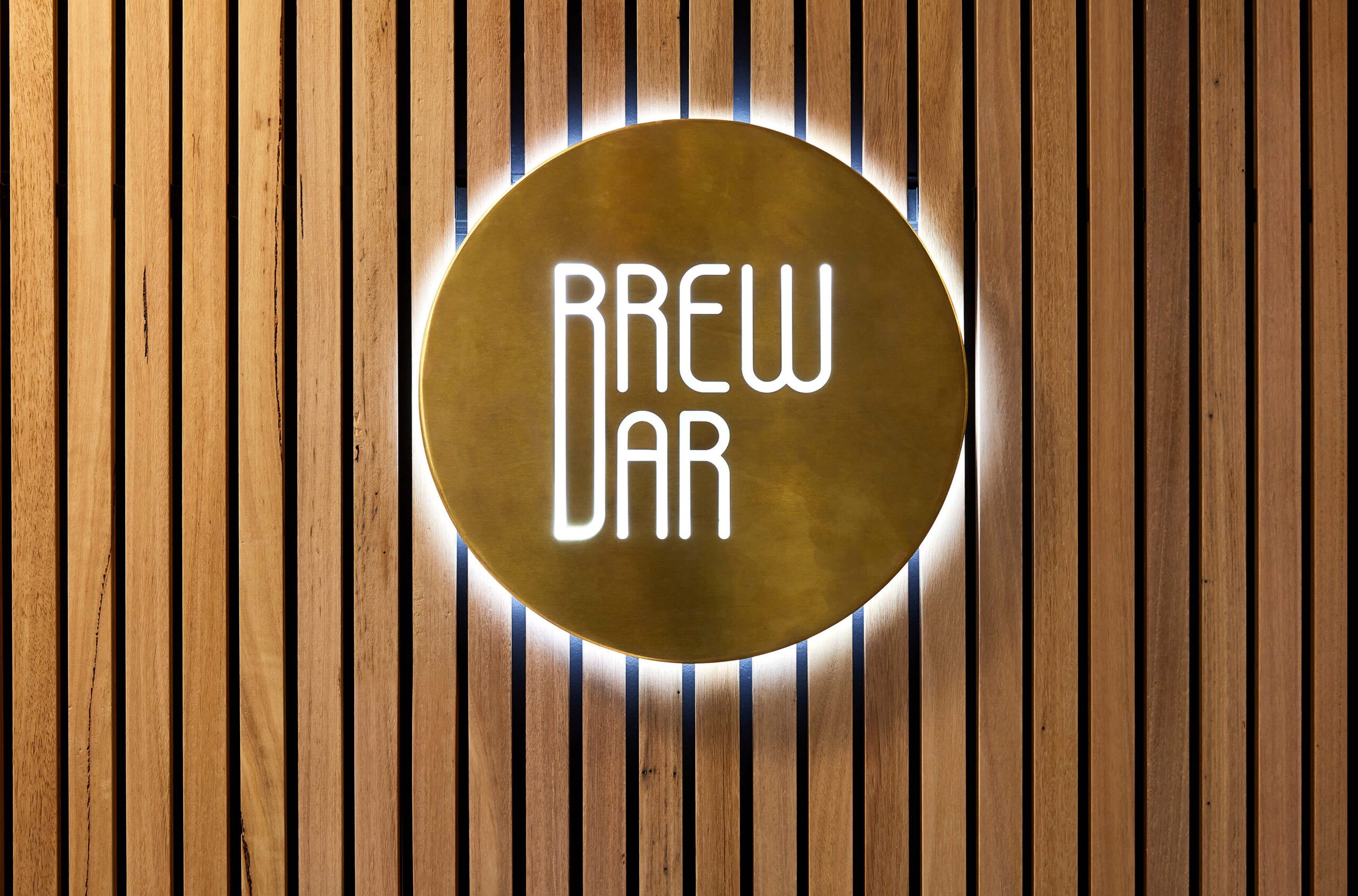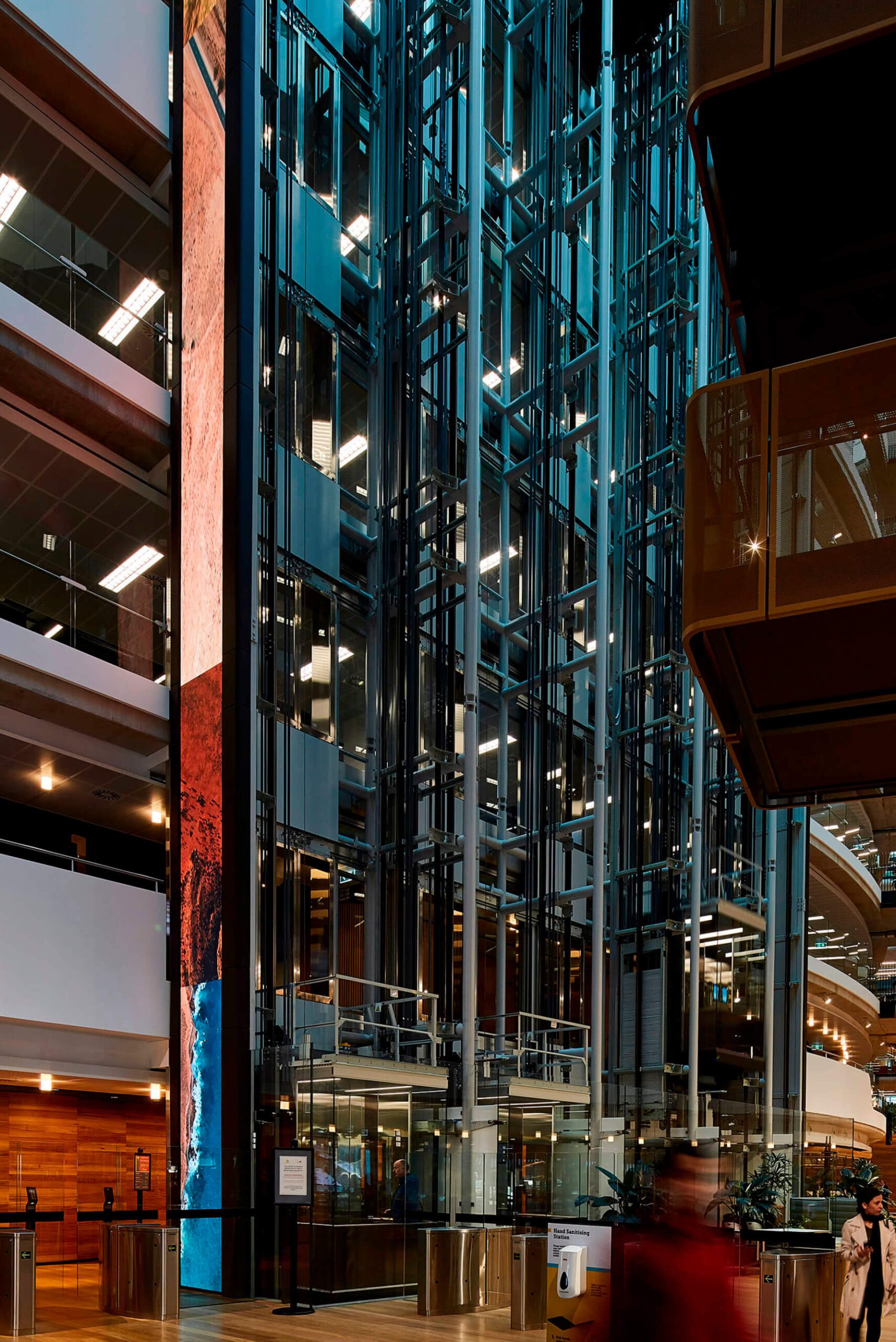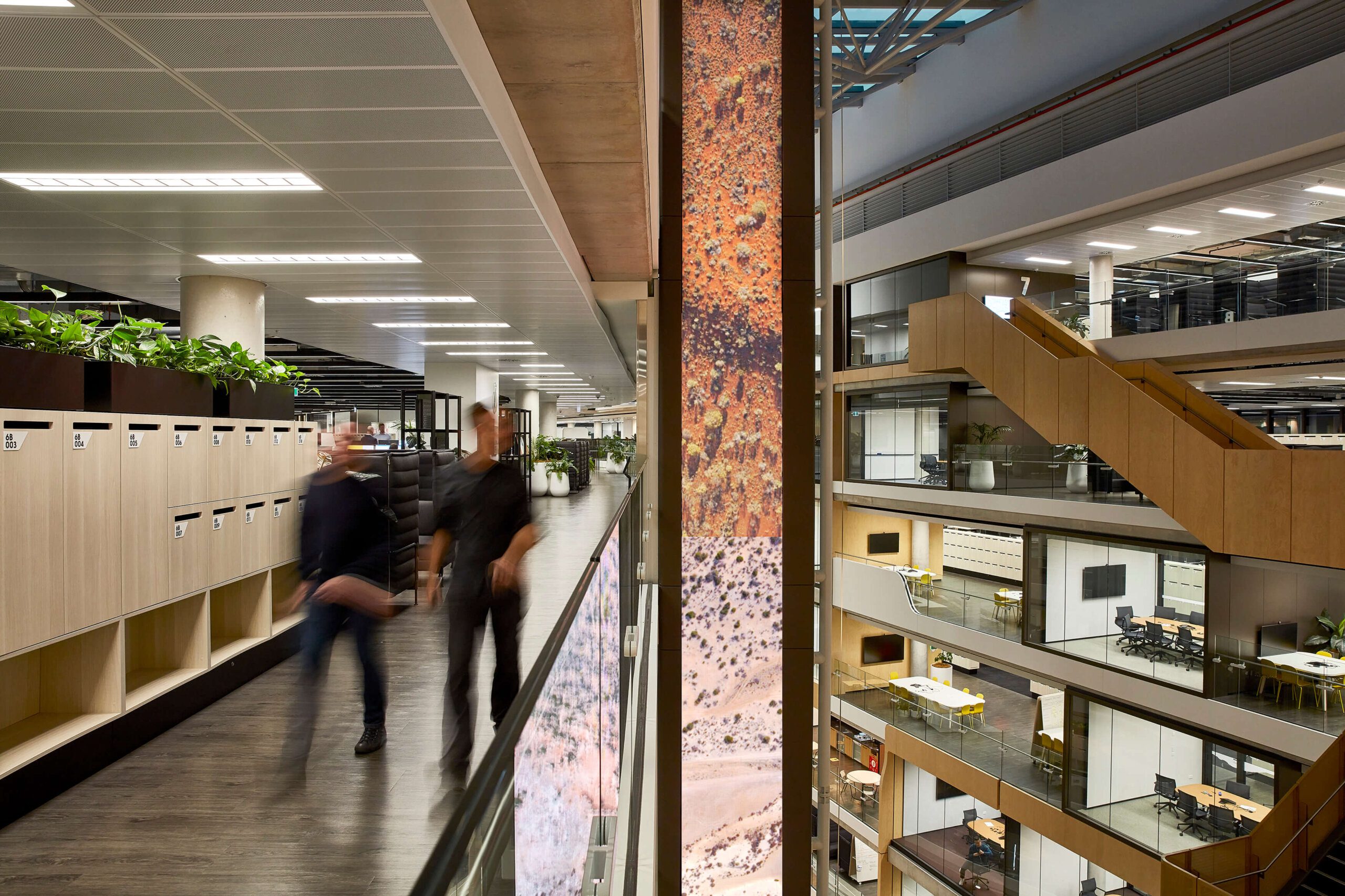 A dynamic vertical digital artwork, spanning the 8-level atrium, transports the viewer to a range of great Australian landscapes. Custom commissioned aerial footage provides an ever-changing backdrop, connecting the urban workplace to a myriad of regional destinations.