The Foundry
THE WORKPLACE GROUNDSCRAPER
The Foundry is a state-of-the-art workplace in Sydney – home to 5,500 employees with a focus on technology and retail banking.
The site has been dubbed the country's first 'groundscraper' with campus-style floorplates spread across six levels. It is situated next to heritage-listed locomotive workshops inspiring a design narrative of exposed architecture and mechanical automation.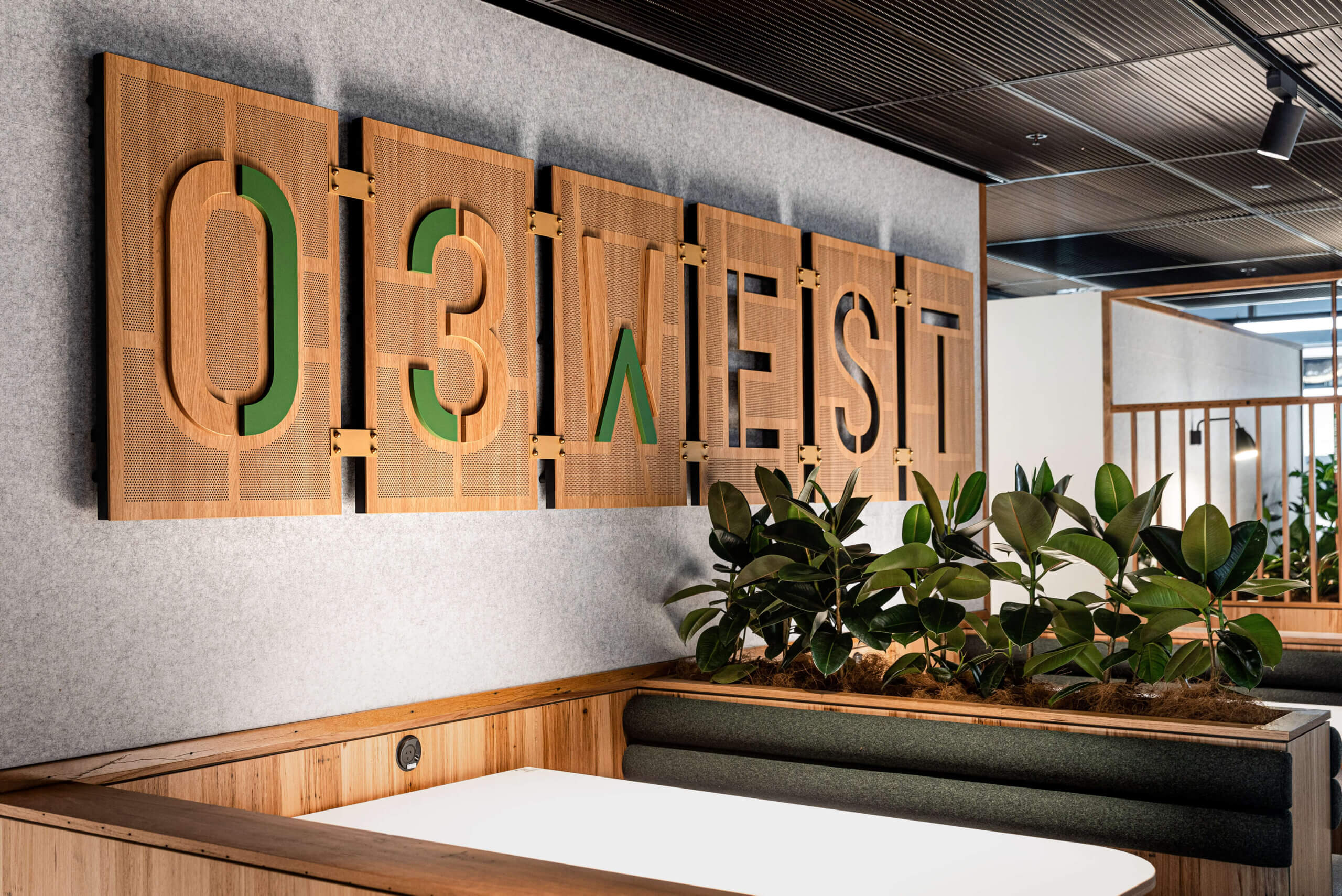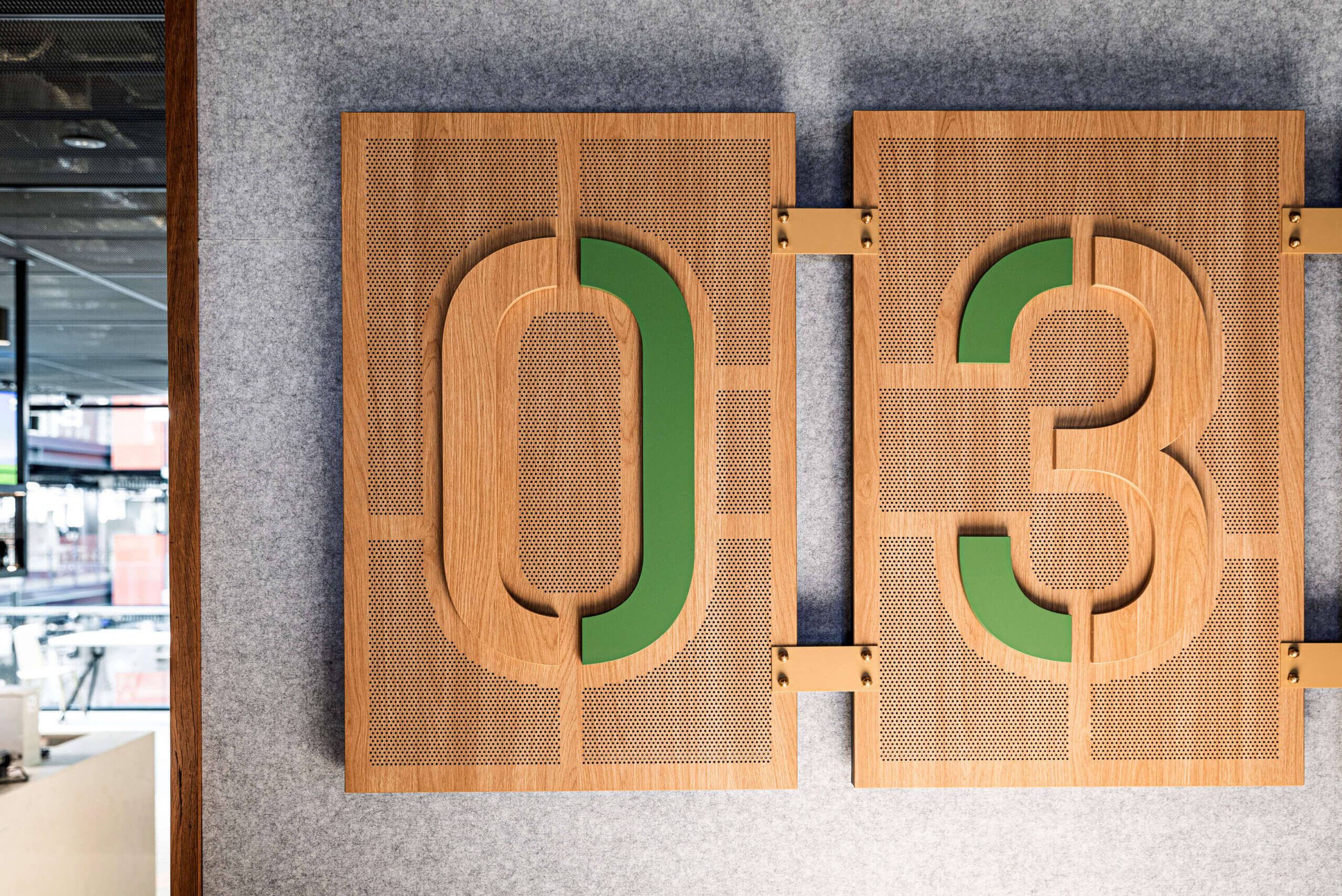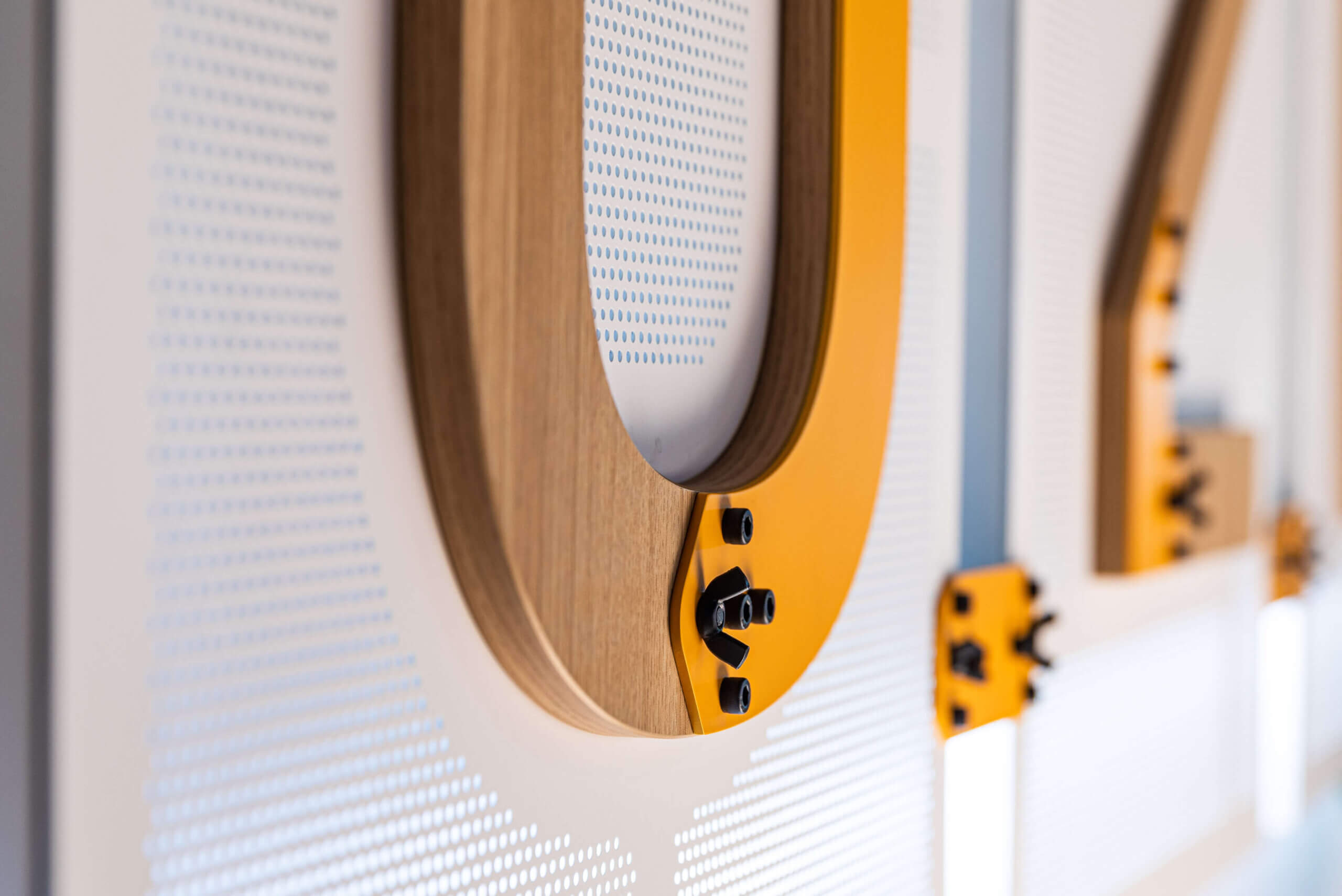 INDUSTRIAL HERITAGE
Large-format floor identifiers link to the different periods of industrial history, making each level feel distinct. A suite of wayfinding signage continues the raw aesthetic, with digital components adding a contemporary and dynamic overlay to key sign pieces.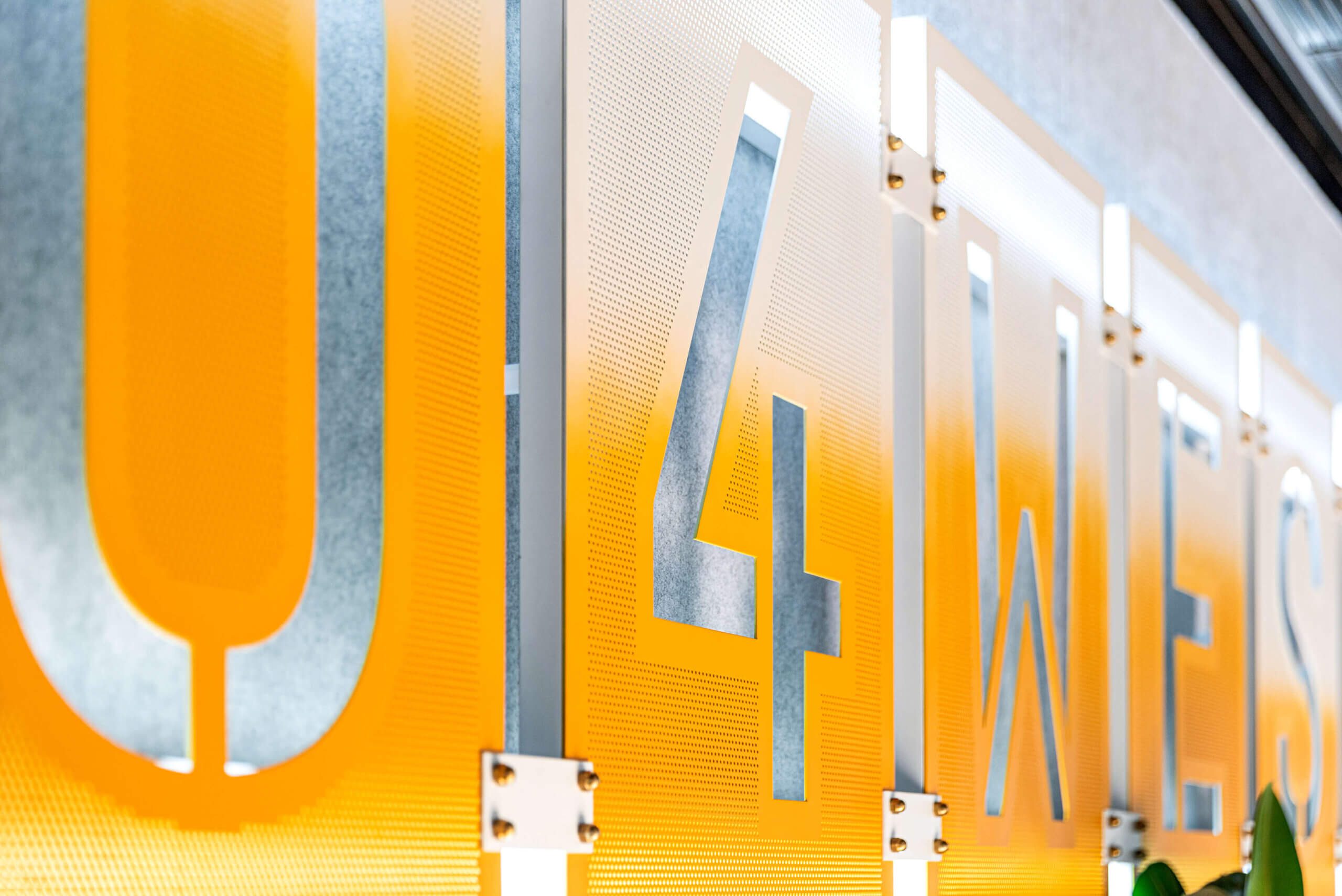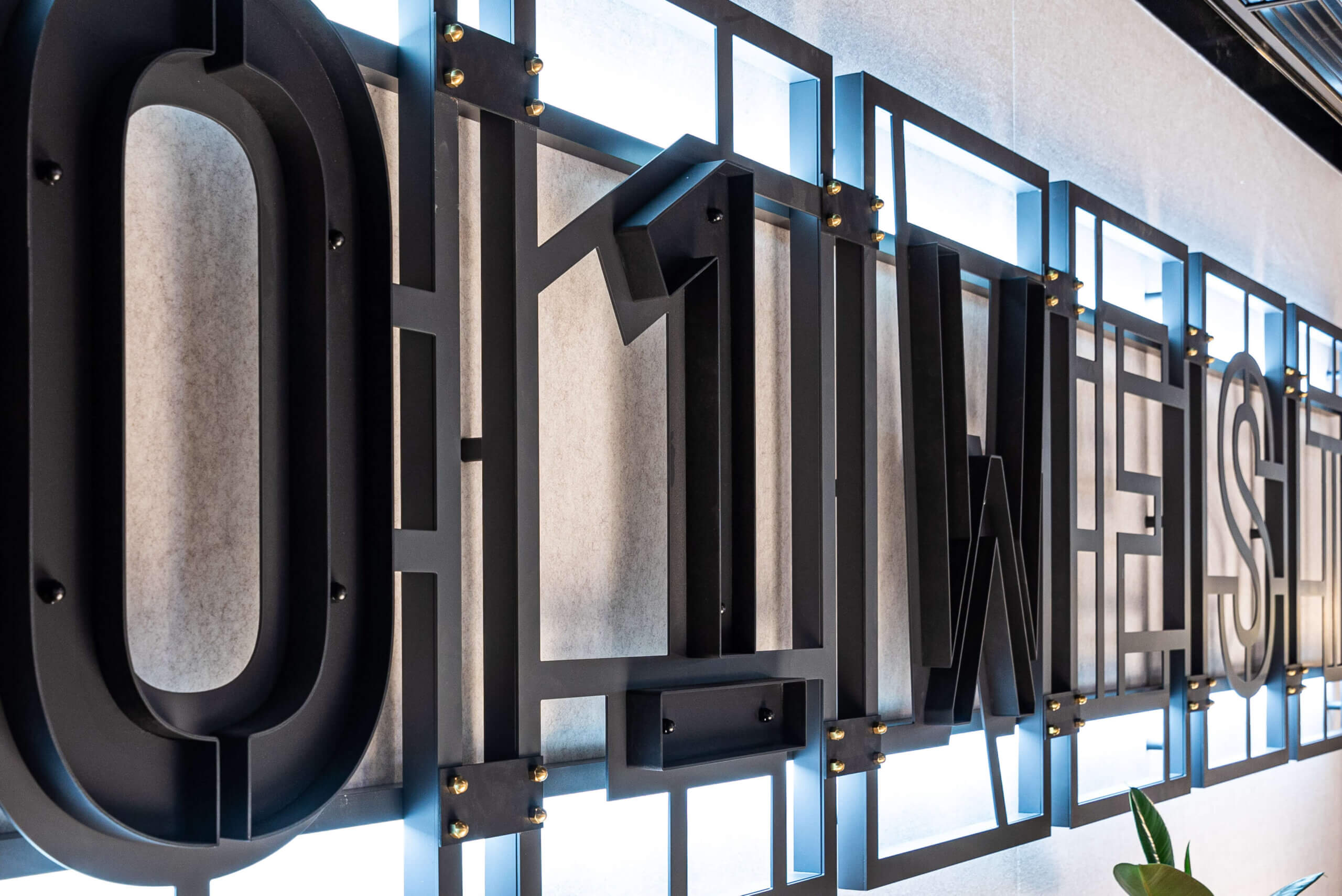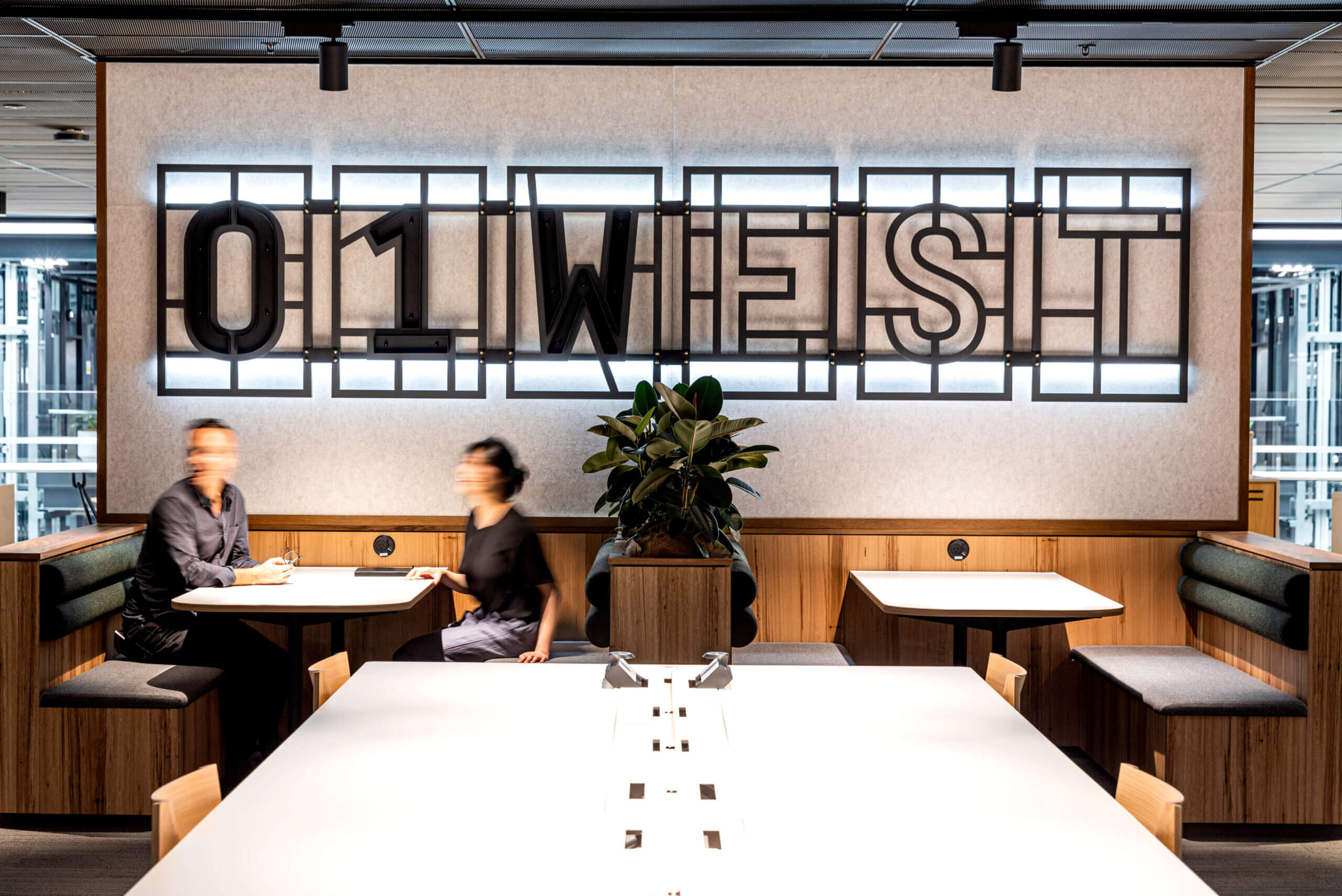 Prev
Next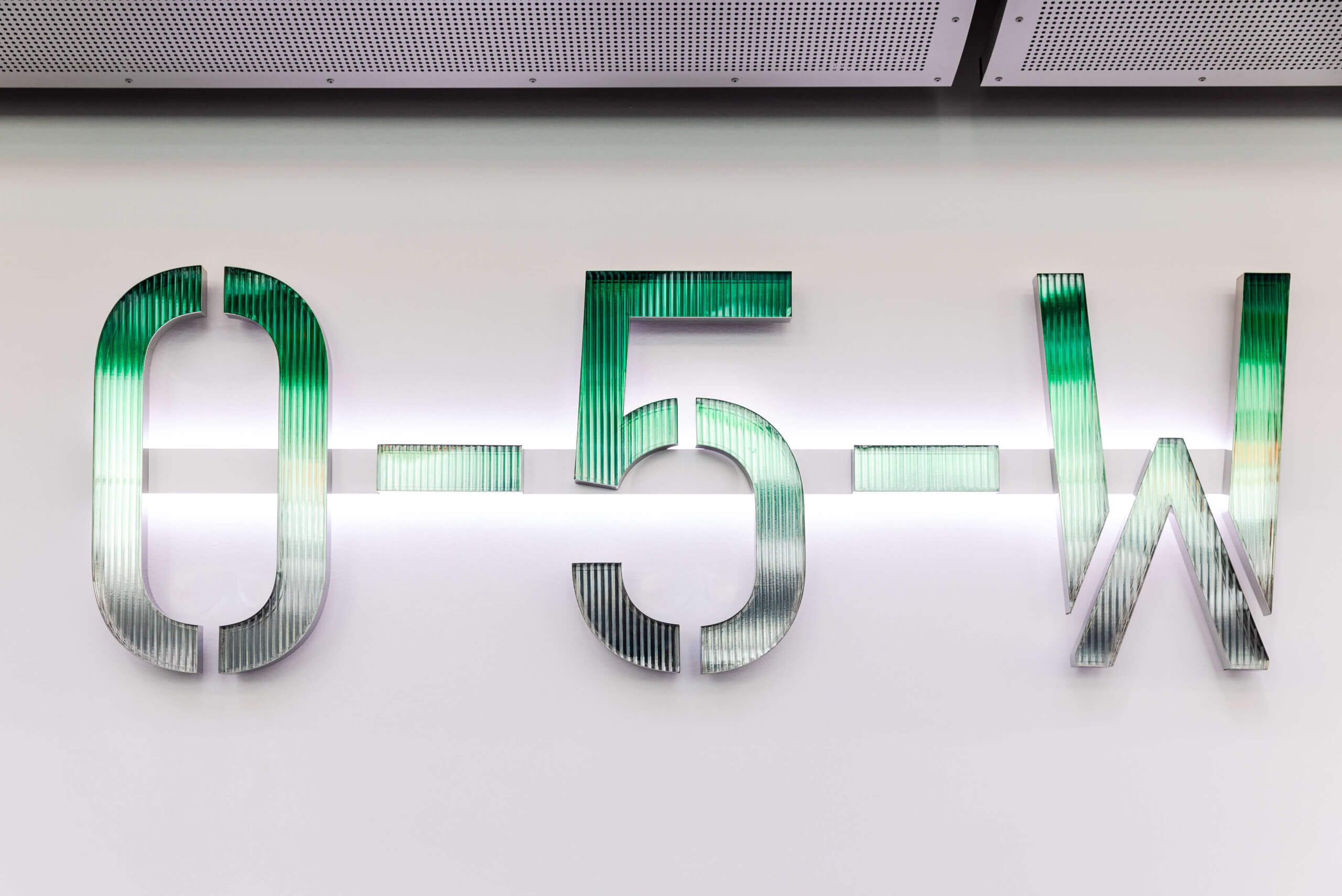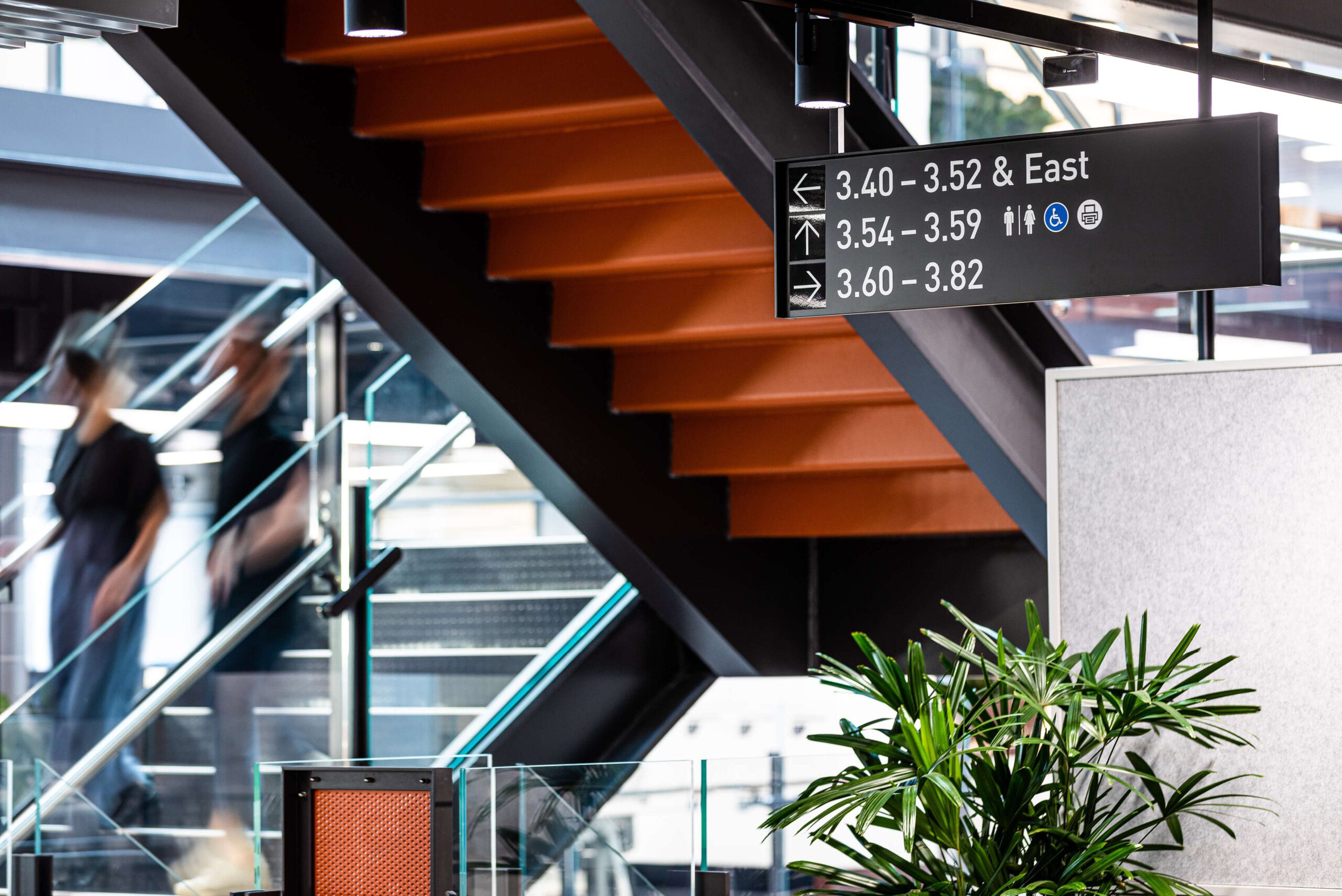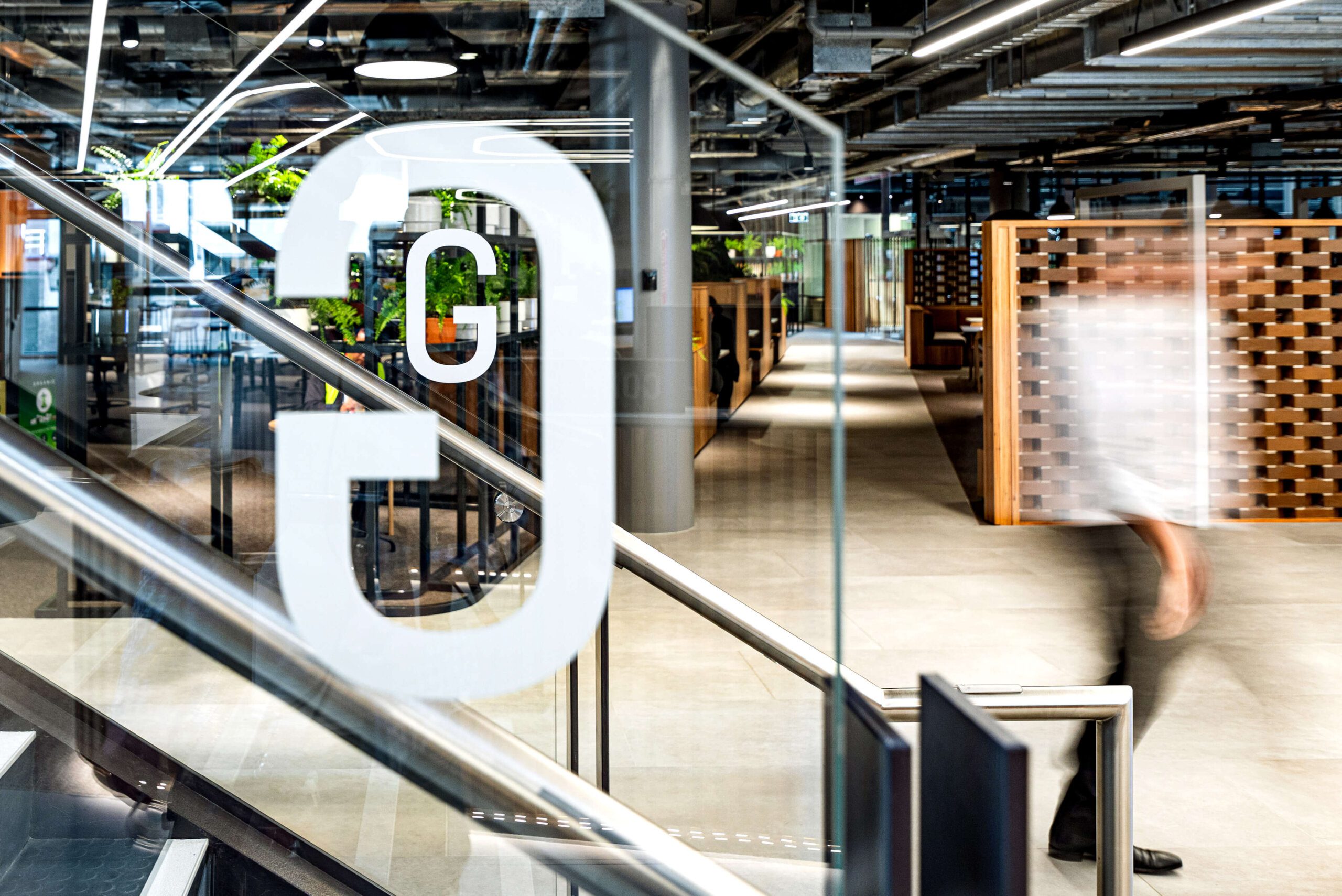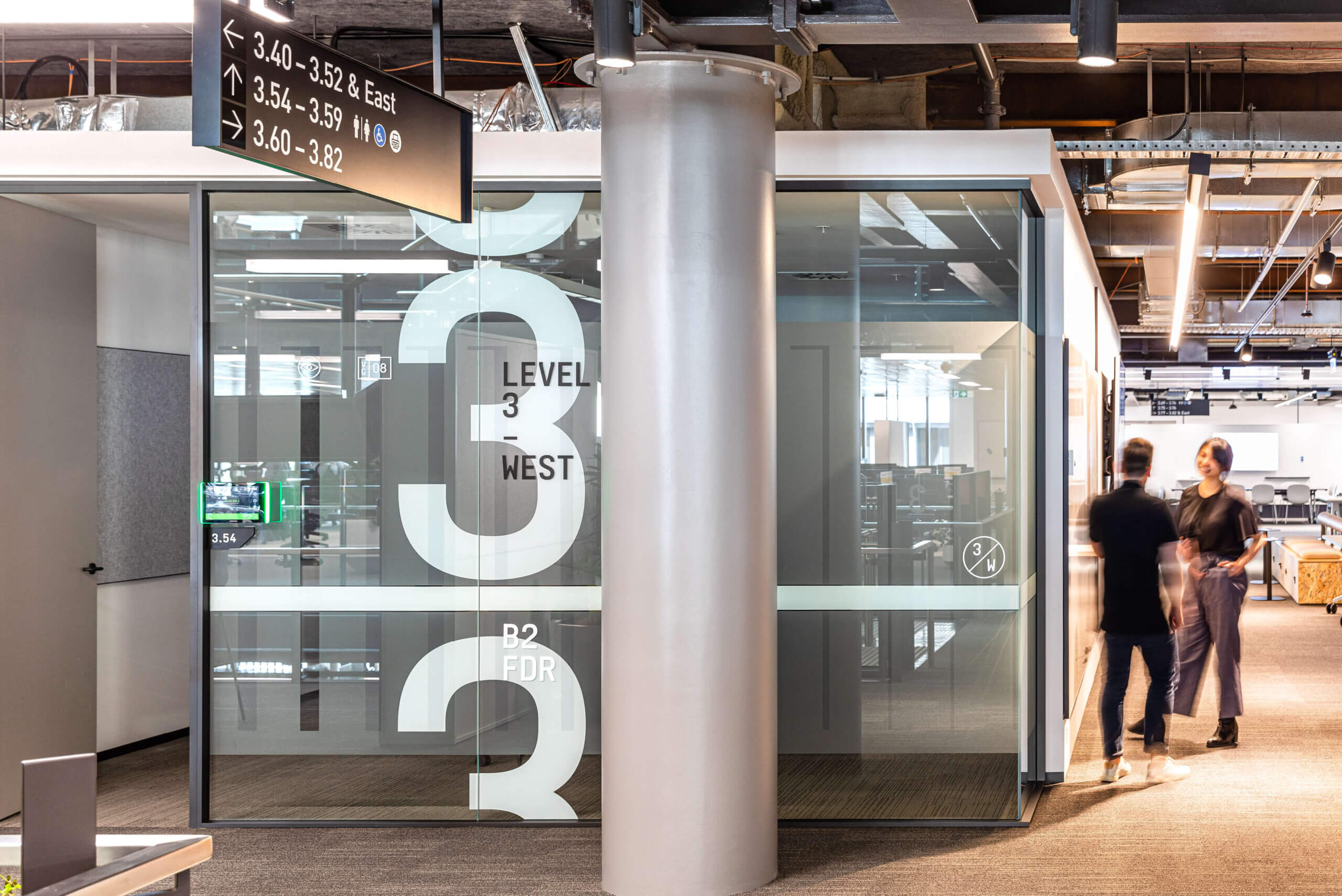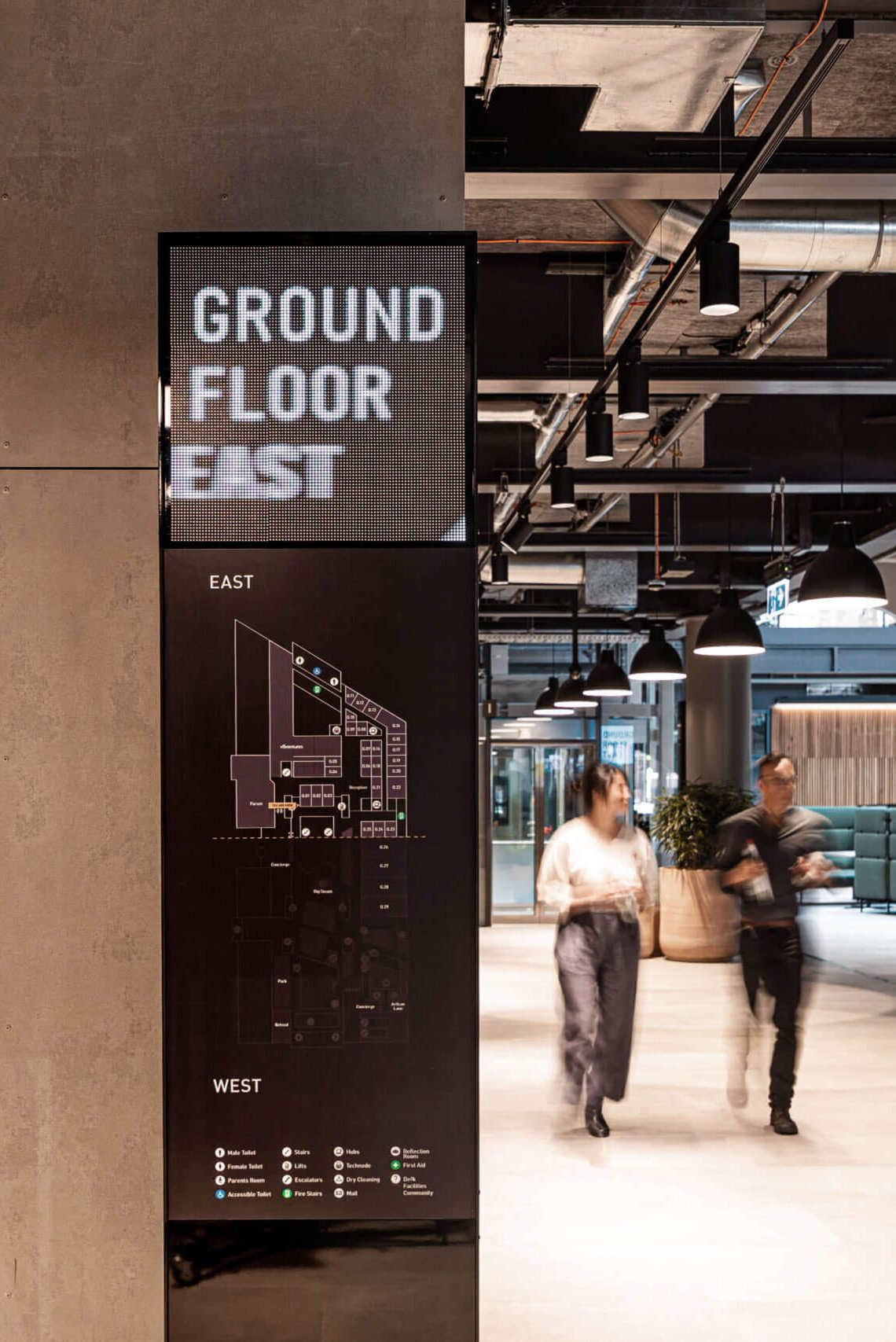 Prev
Next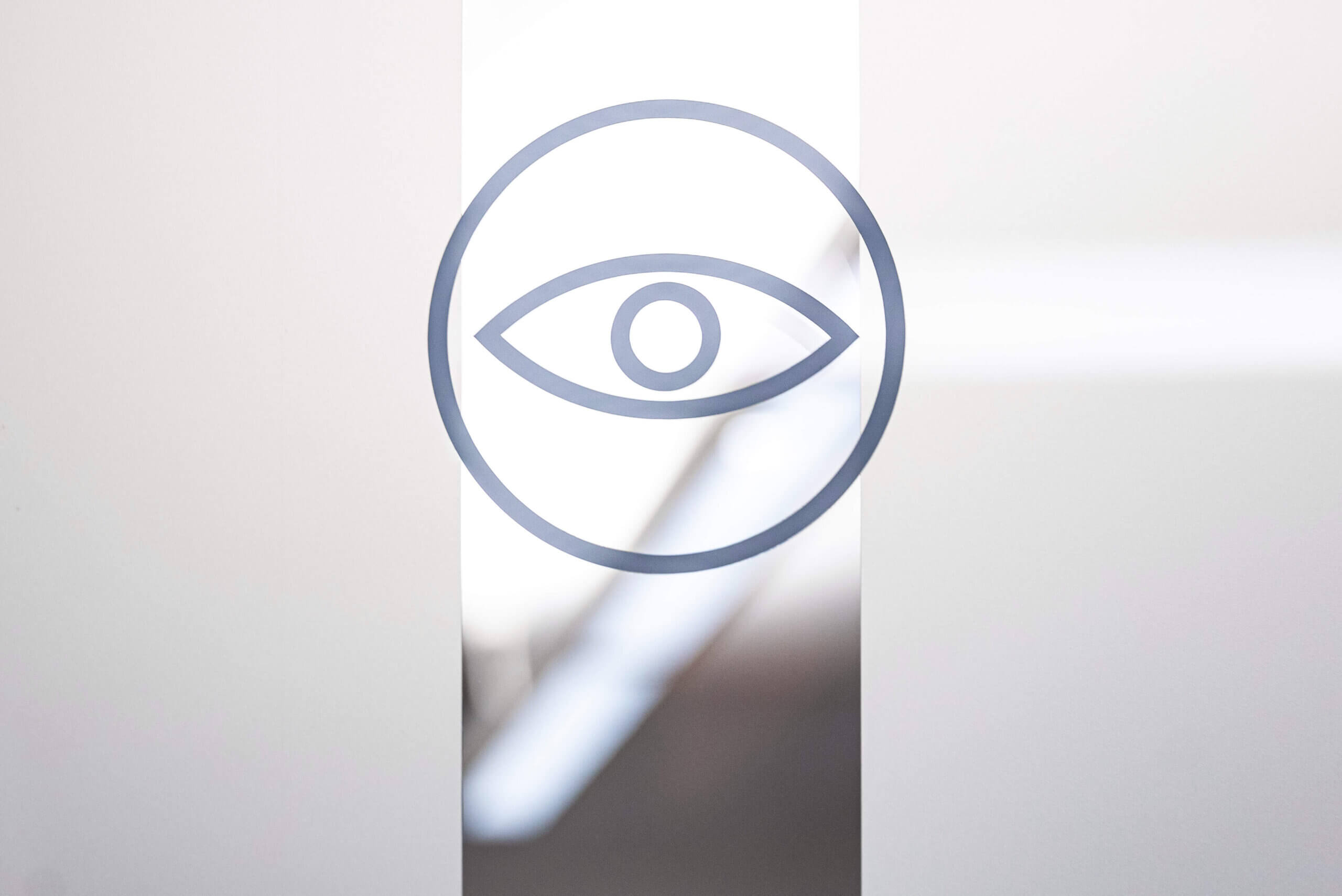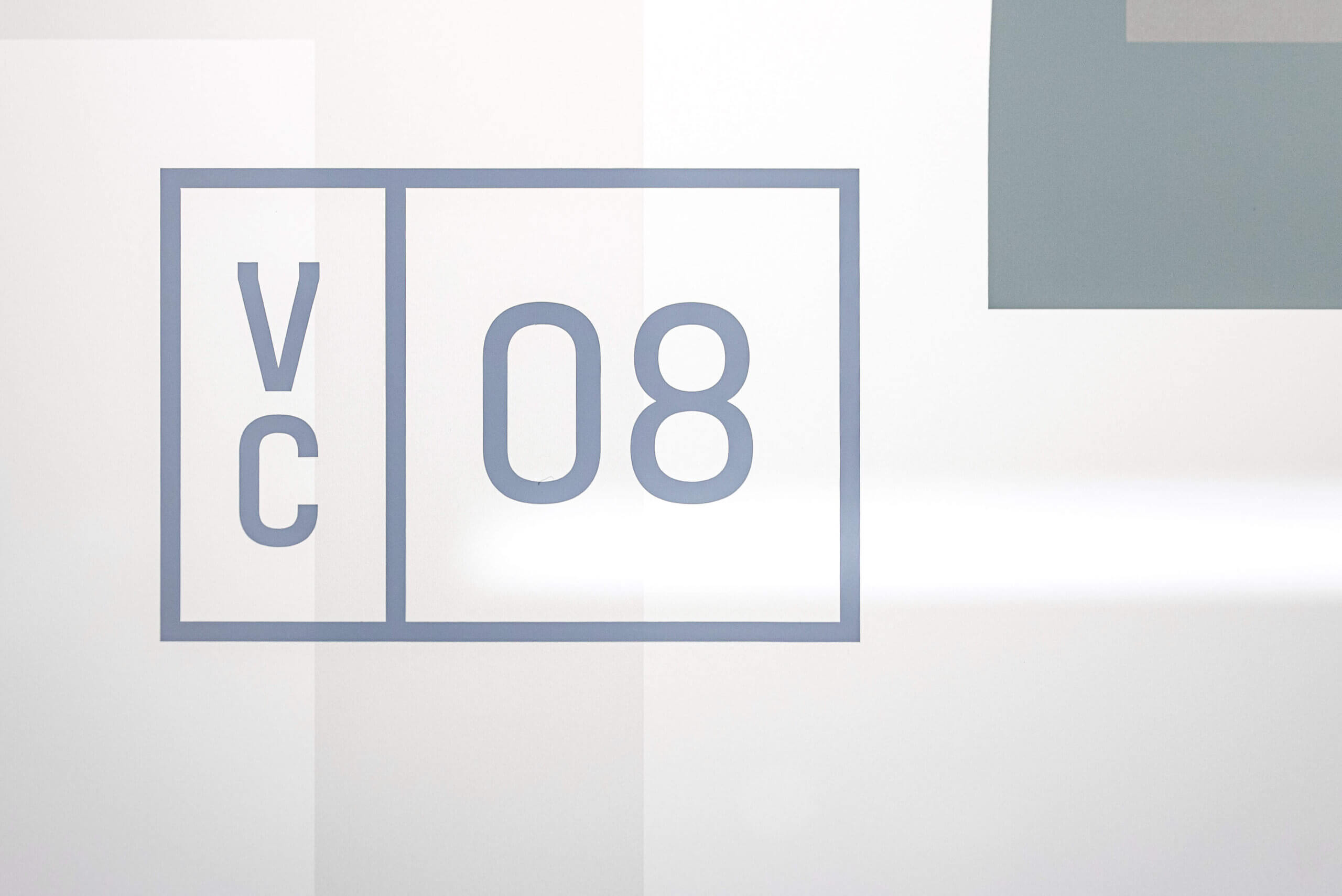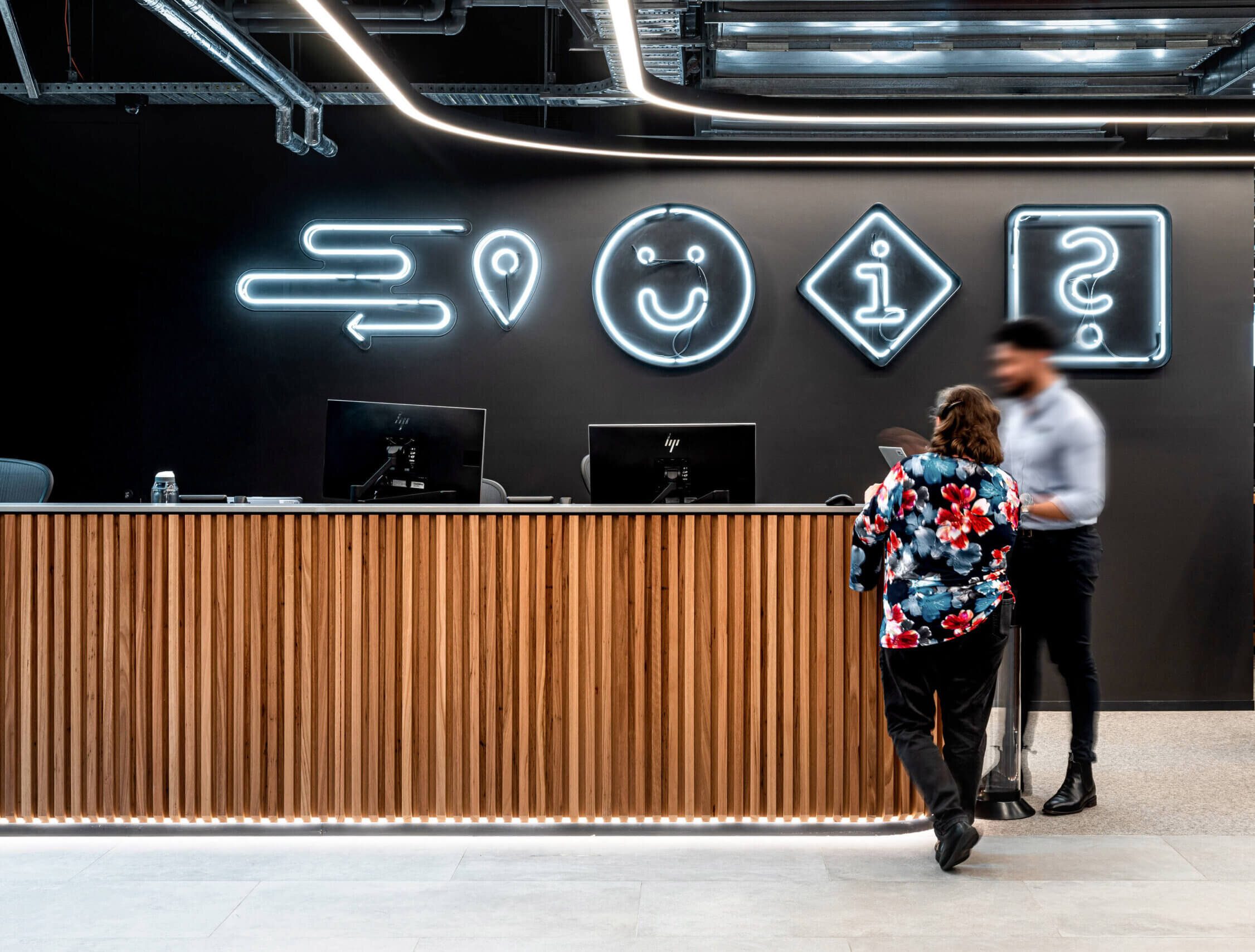 Placemaking features help to provide visual anchors in the bustling environment. Illuminated pictograms create an energised concierge point, whilst an internal café – branded the 'Big Steam' – is a nod to the steam trains that serviced in the local workshops.