Deakin University Law School
EXPERIMENTS IN EDUCATION
Deakin University's new Law School building is designed to be a contemporary learning environment equipped with flexible tools that can adapt to a range of emerging teaching styles and uses. The 'premier learning spaces' are setting an innovation benchmark for the education sector, and provide a new architectural landmark within the Melbourne campus.
The sculptural nature of the building is designed to be an arresting form in the campus precinct, signifying the new way of working that is contained within. The visionary structure is meant to inspire students, whilst providing an accessible space for the university's community.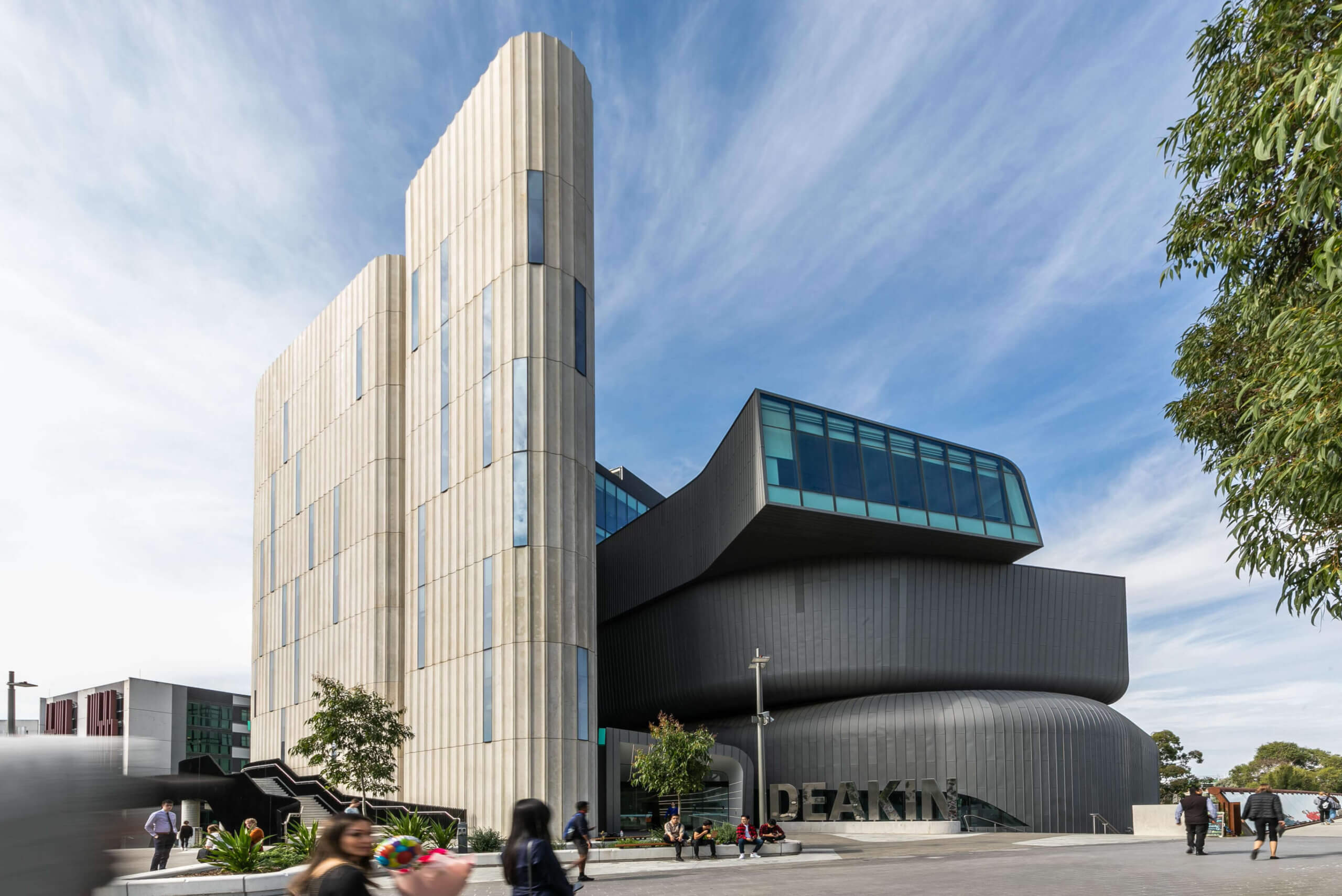 A key aspect of the wayfinding is a large-scale brandmark that sits at the entry to the building. Designed to reflect the materiality of the zinc-clad forms, the piece acts as an identifier for the building, whilst also being a navigational beacon within the broader campus. It can also take on a ceremonial role as the backdrop for key moments in a student's university life, such as orientation week or graduation ceremonies.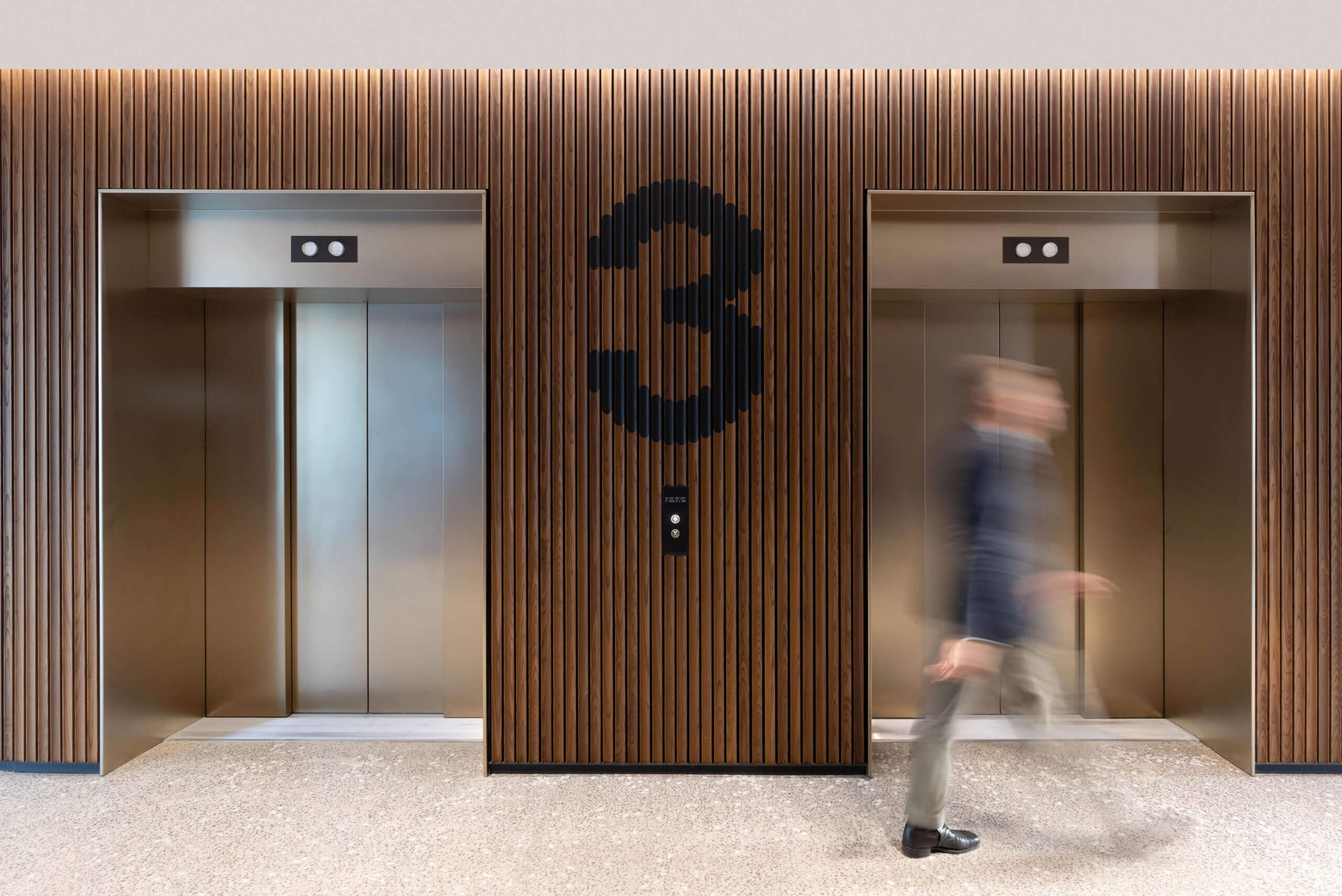 Inside the building, a simple wayfinding system helps direct to a variety of destinations including learning spaces, cafe, health centre, gymnasium and social spaces. Large scale level numbers are etched into timber screening around the lift cores, and a simple black & white signage system identifies the base-build amenities.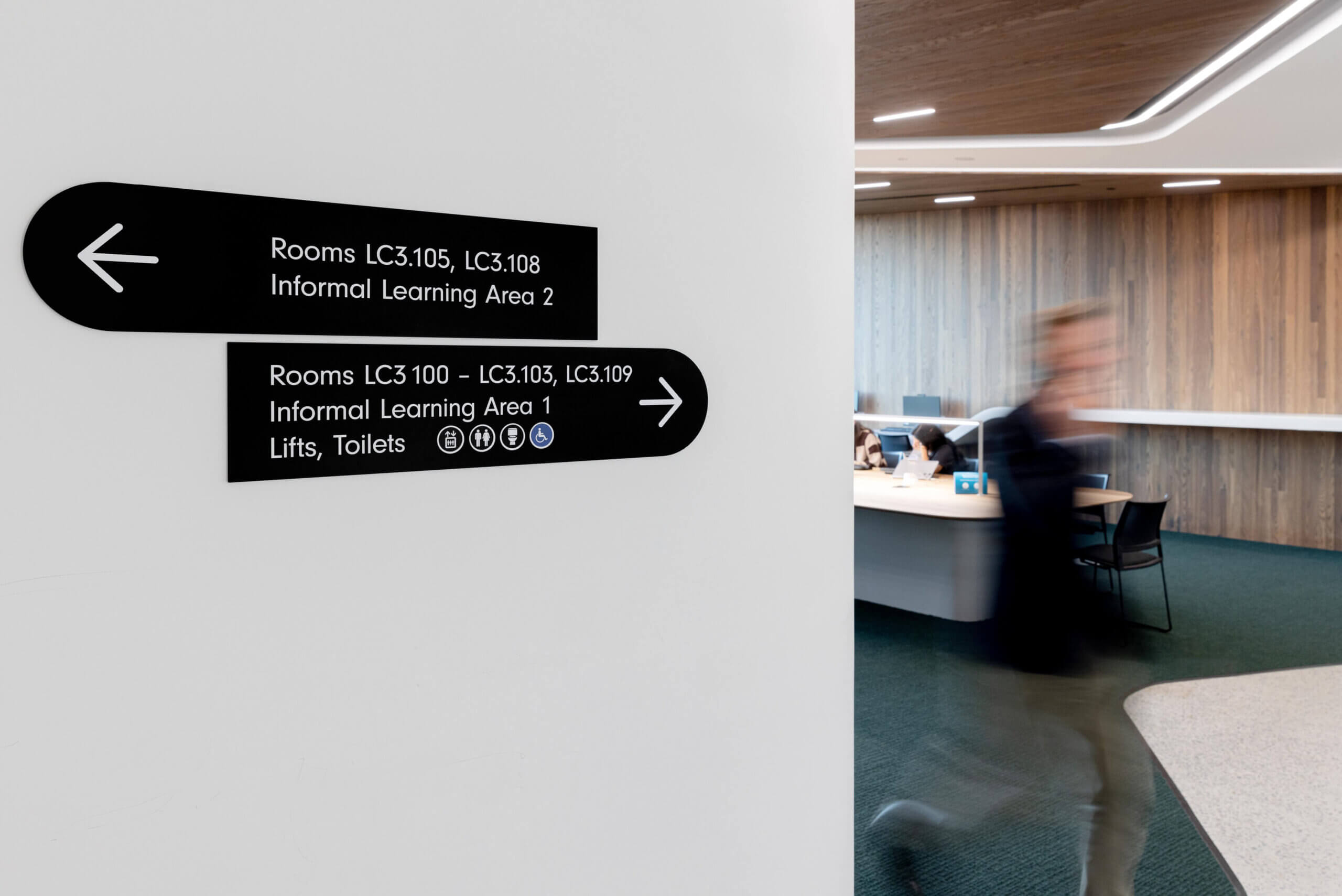 Prev
Next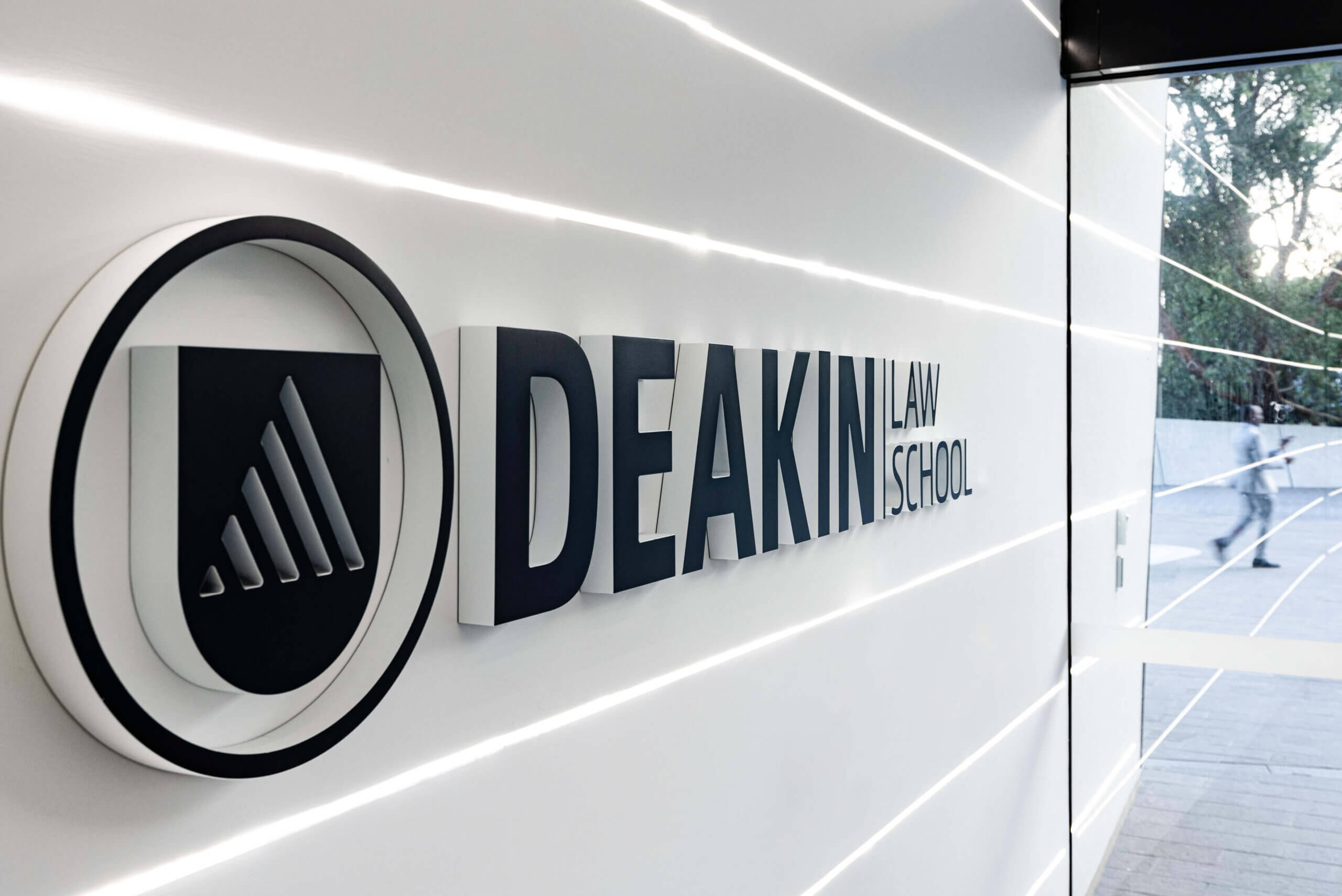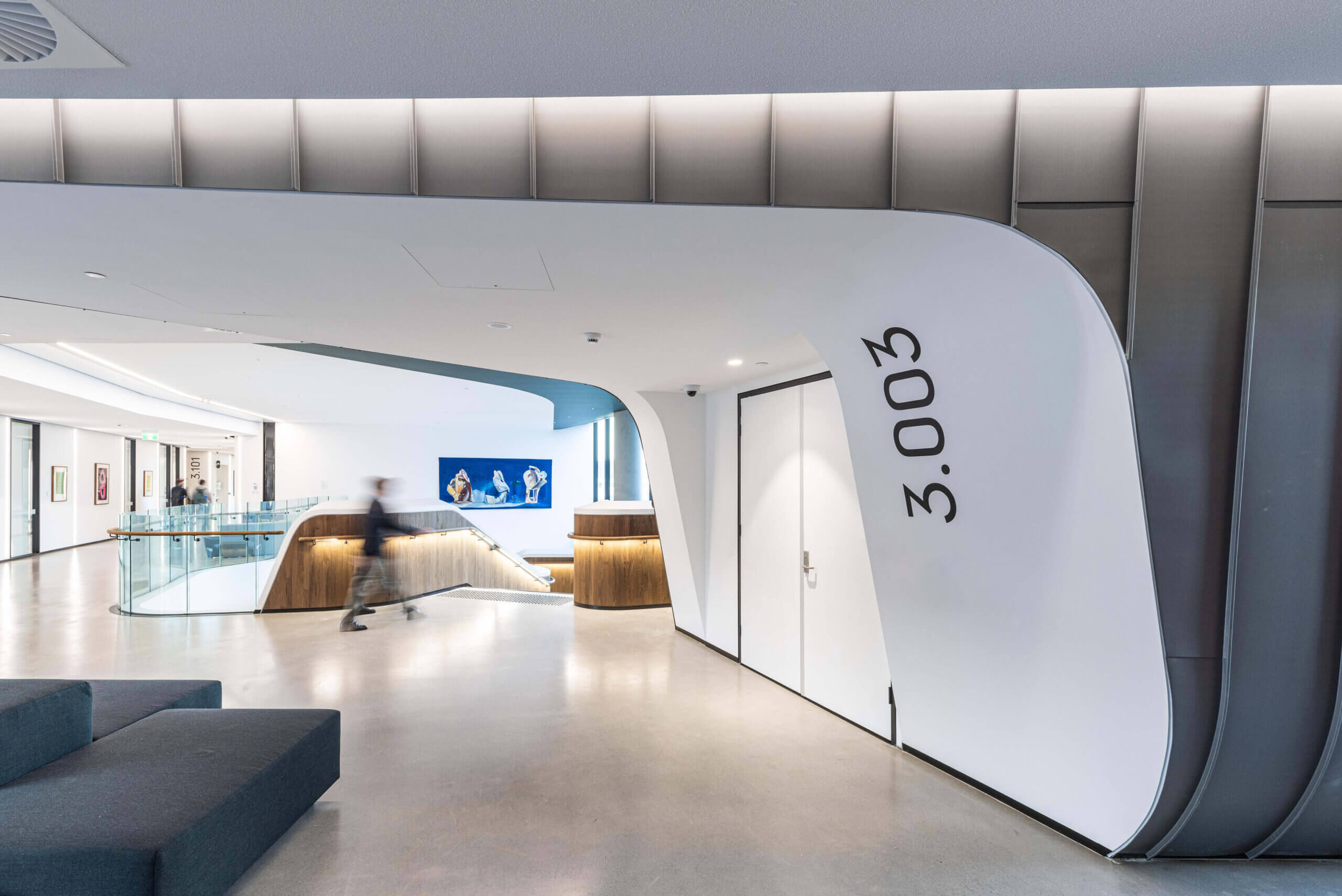 Typography and pictograms also continue the University's existing signage system, meaning the new wayfinding carries on the visual language established elsewhere in other campus buildings.