Bringing cellular genomics research alive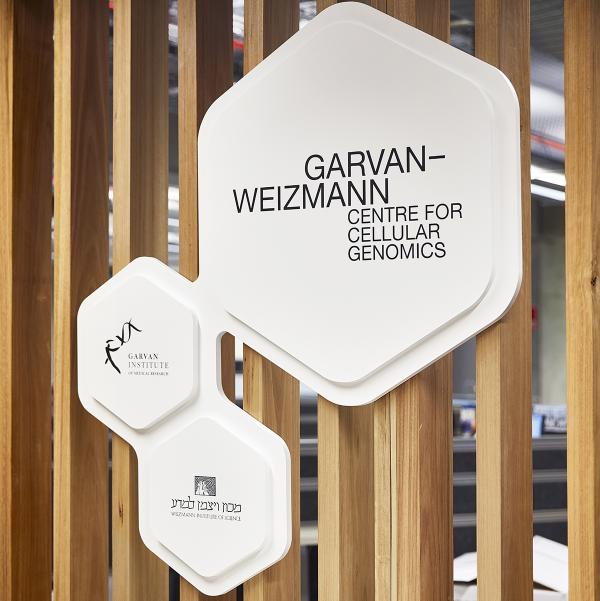 THERE have recently completed a unique and rewarding signage project for the Garvan-Weizmann Centre for Cellular Genomics.
The Garvan Institute of Medical Research have once again commissioned THERE to deliver innovative signage works for their brand new Garvan-Weizmann Centre for Cellular Genomics. This groundbreaking research centre will be Australia's only joint multidisciplinary facility for cellular genomics, making this centre of vital importance for the progress and innovation of cancer research.
THERE were briefed to design a new reception and a donor recognition sign that veered away from traditional name recognition walls, but also tied into the hexagonal DNA compound theme. The donor recognition wall developed into a hexagonal lattice style design, with a strong sense of hierarchy coming from layers and metallic colours that symbolise the generosity of the donor visionaries.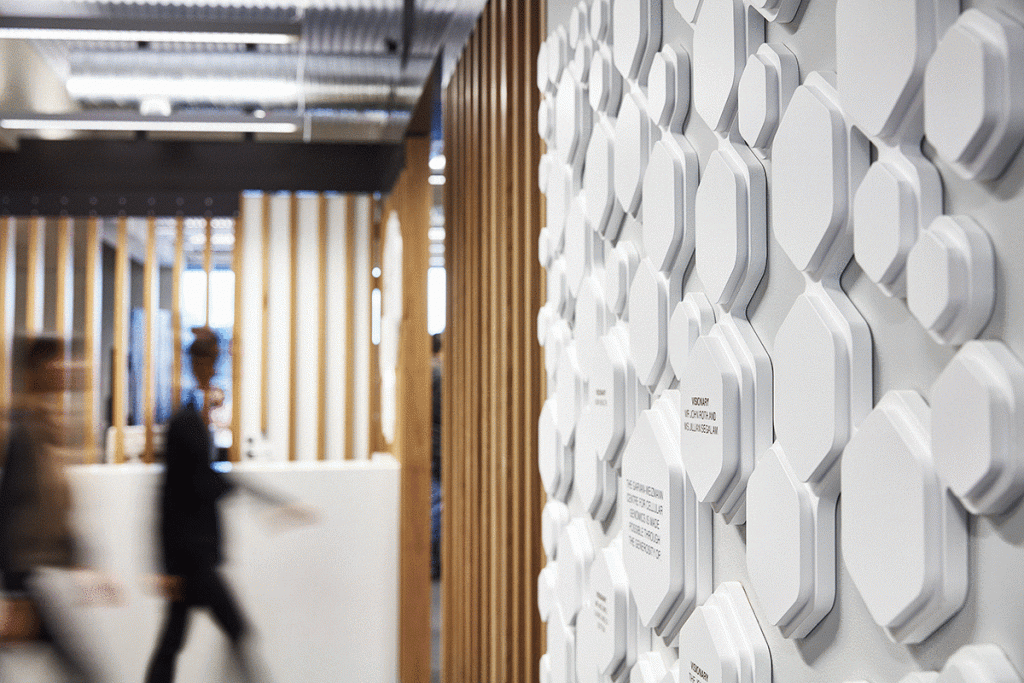 Over time, the wall will soon become populated with donor recognition names and their gratitude towards the research centre – creating a theatrical growth of DNA patterns over the wall. It's unlike any other 'name recognition' device in the industry, and we hope this will set a new precedent in recognising the generosity of donors and encourage many others to contribute to such a worthy cause.