THERE wins x 2 SEGD Awards!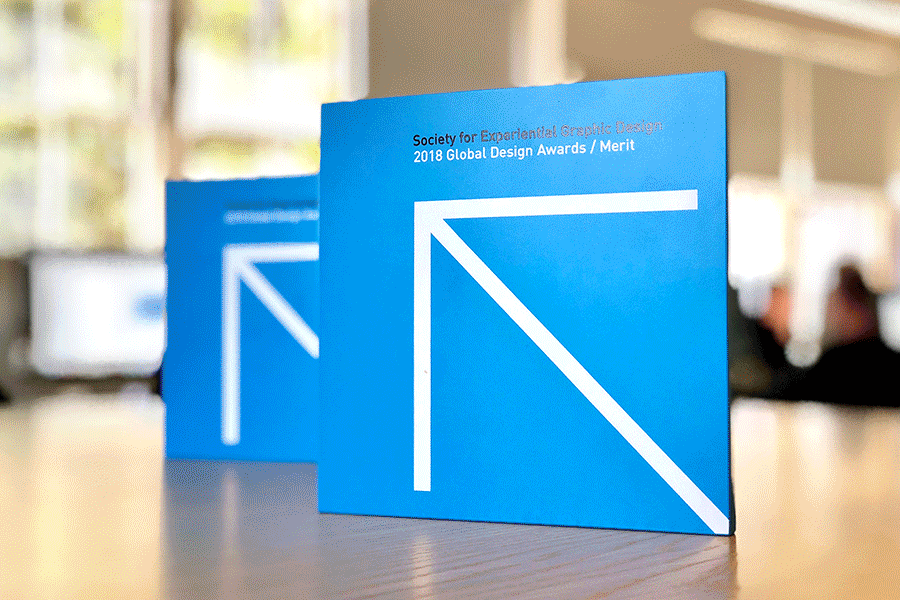 The team at THERE are excited to announce that we've been
twice-awarded in the 2018 SEGD Global Design Awards, announced at the annual SEGD (Society for Experiential Graphic Design) conference in Minneapolis USA.

Among 353 entries only 37 projects were selected to receive an award – amongst which, 2 of our workplace branding projects were selected for Merit recognition making THERE the most-awarded Australian Agency.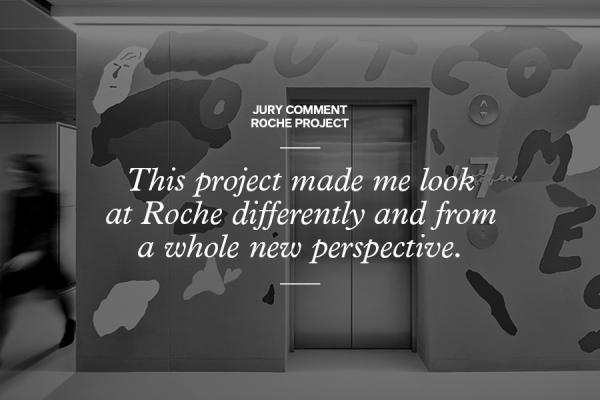 Our projects for Westpac and Roche both came away with an award, winning in the Wayfinding, Placemaking & Identity categories.
The visual continuity of design across a multi-floor project drew judges praise for the Westpac entry with the jury asserting it as "A beautifully crafted and elegant system that included subtle surprises".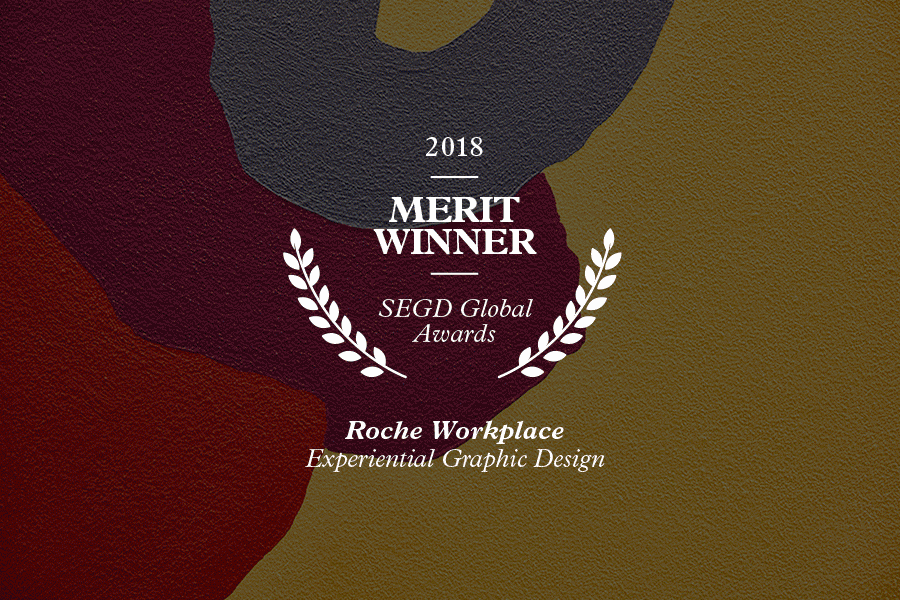 Meanwhile, the Roche scheme was awarded by the jurors for "Elevating the idea of corporate branding through the introduction of contemporary art".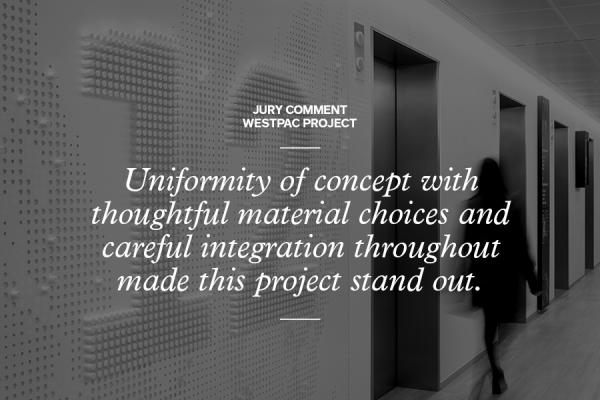 Whilst in Minneapolis our design leaders from Sydney also delivered a keynote talk at the annual industry conference.
Paul Tabouré (ECD and CoFounder) and Charlie Bromley (Associate & Head of Environments) were invited to talk at the event about the role that brands play in contemporary workplace design – sharing insights into how experiential branding can help to create more meaningful connections between employer and employee.
"We couldn't be more proud that these two projects have been recognised in this way – and think it's testament to the collaborative support of our clients at Westpac & Roche," says Paul Tabouré.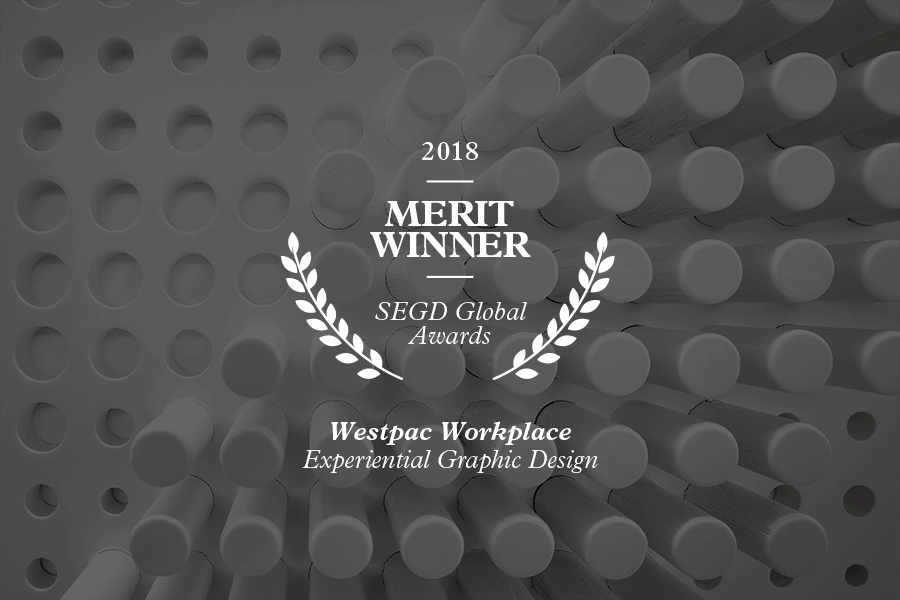 The team at THERE would also like to say a huge thanks to our industry partners who have helped out along the way, including Geyer, The Studio* Collaborative, Hassell and The Operative.