Westpac Wins Best in Class Award!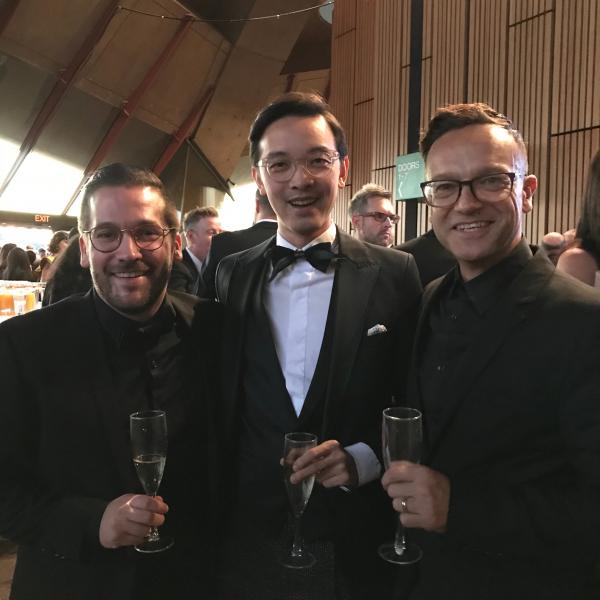 The winners of Good Design Australia – the highest honour for design innovation in Australia – were revealed last night at the 60th annual Good Design Awards ceremony.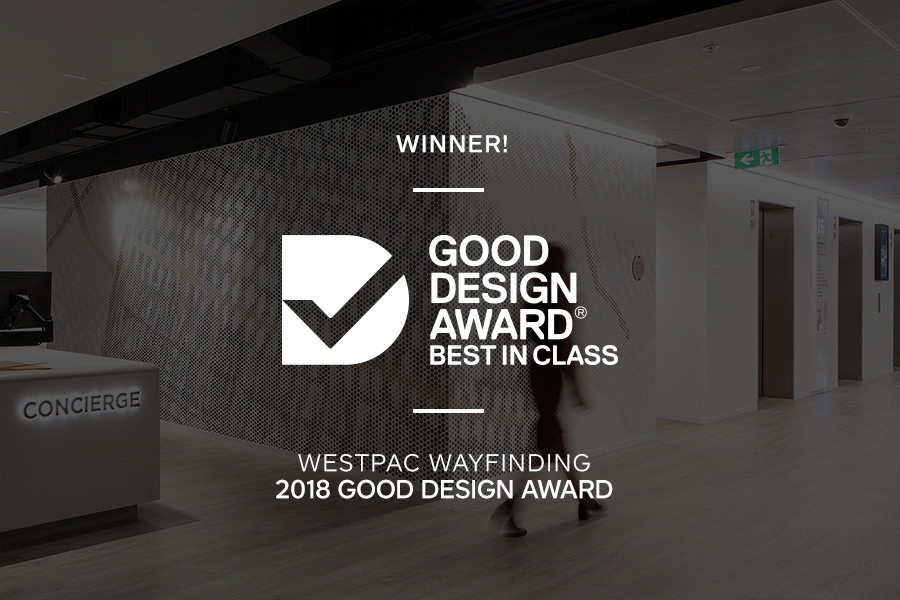 THERE are excited to announce that our Wayfinding and Environmental Graphics for Westpac's new workplace not only received a prestigious Good Design Award® in the Communication Design category, but also took home the Best in Class title in recognition for outstanding design and innovation.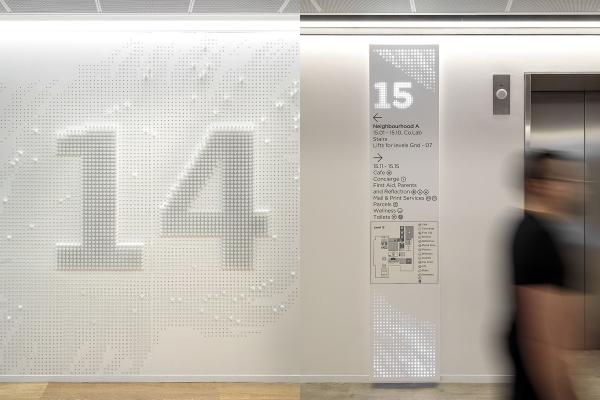 The event – held in the iconic Sydney Opera House – is Australia's most prestigious awards for design, with a proud history dating back to 1958.
The Awards celebrate the best new products and services on the market, along with excellence in architectural design, digital and communication design.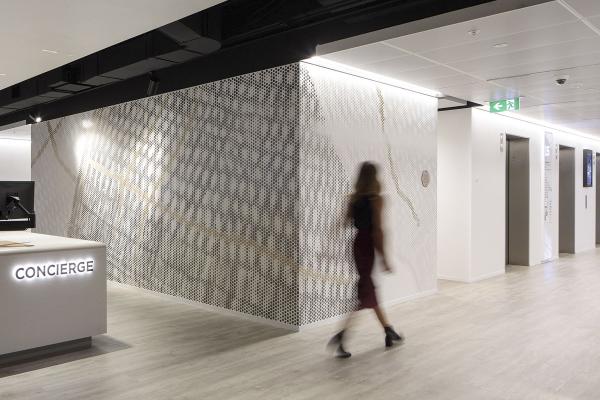 The Good Design Awards Jury commented that the Westpac project was a 'solid design solution and a coherent, integral and effective rebranding' with the workplace scheme presenting 'an elegant and nuanced embedding of indigenous expression.'
'This year's ceremony marked the 60th anniversary of the Good Design Awards and attracted a record number of entries, so we couldn't be more pleased to walk away with one of the top honours.' says THERE's Executive Creative Director & Founder, Paul Tabouré.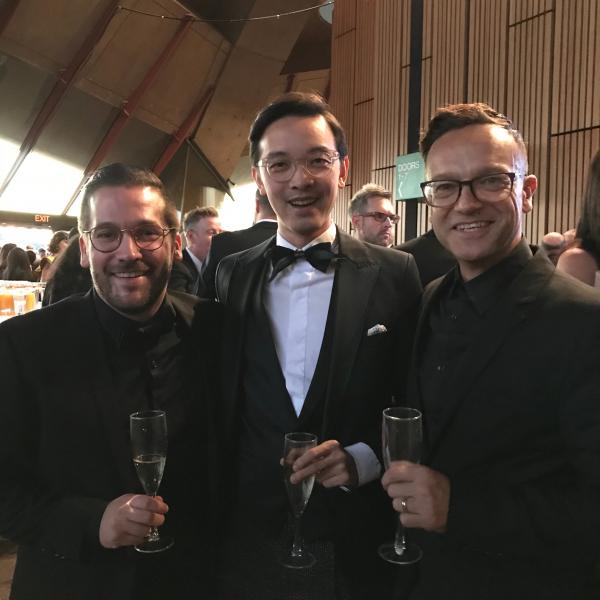 'We'd also like to say a big thanks to our clients at Westpac who championed our ideas throughout the project, our collaborative partners in Geyer & The Studio* Collaborative, and of course our talented studio design team who made it all happen behind the scenes.'