Workplace Environments Transforming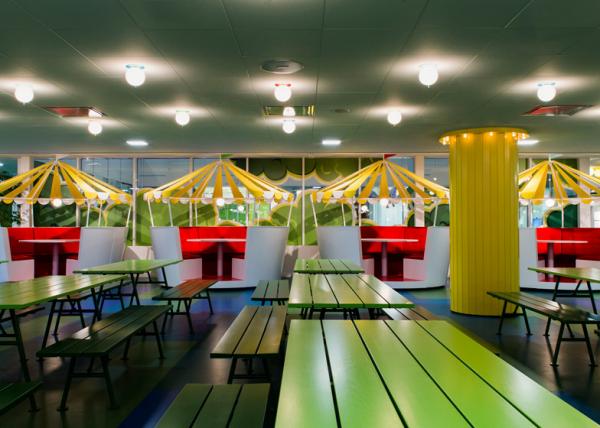 Gone are the days that the workplace is merely a drib and drab of the same old furniture, finishes and style as you move from one company to the next. Customising, individualising and bespoke is becoming the new trend with companies investing in how a workplace looks and feels for their employees as a means of employee engagement.
From small companies to big companies, it's happening everywhere. With architectural features, forms, materiality and visual language within a fit-out becoming an extension of a company's business, brand identity and values.
King, the company behind popular Candy Crush Saga is one great example. Customised perforated partitions, textile screens of landscape features such as trees, waves, selected furniture and vinyl graphics on walls of characters make out the themed zones and meetings rooms within this workplace environment. From Magic Forest, Treasure Island & Deep Sea to name a few, all which make reference to the companies catalogue of 200 games through an energy of colour, fun and magic. This is a space that in essence is King – what they create and what they believe in. Ultimately a King – dom!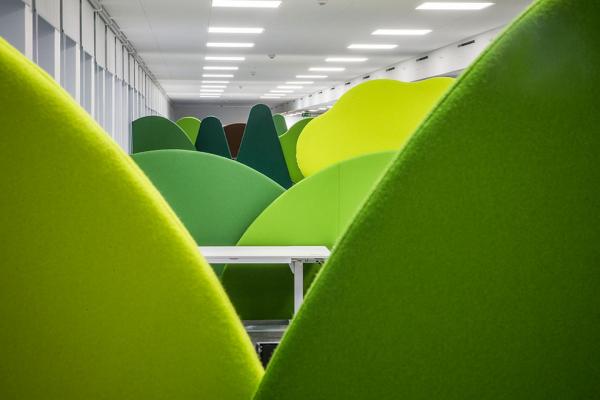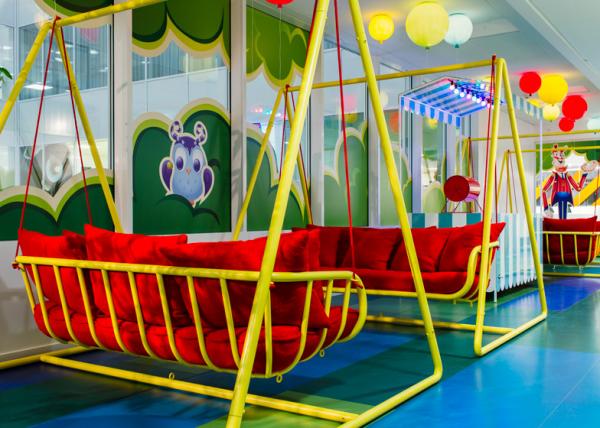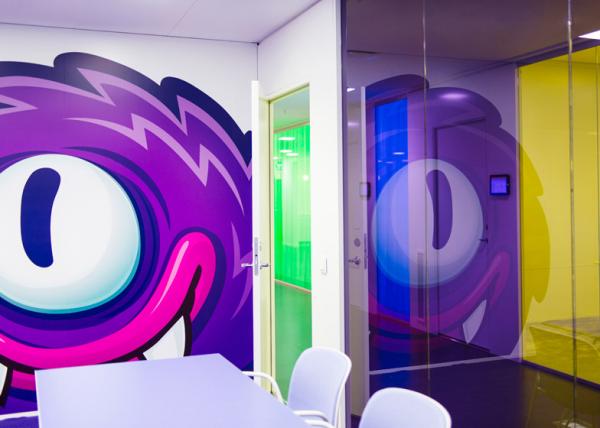 The modern workplace environment is an opportunity for companies to re-inforce their identity and also differentiate themselves from their competitors. One sector, for example who are really pushing the envelope are banks. Financial institutions who were once across a number of floors with standard uniformed workstations have moved to active based working (ABW) environments with collaboration spaces, private pods and communal work spaces. NAB Docklands has not only tailored its interiors with a design language of crystalline fragments as an abstract play on the banks logo – but also how the company functions. Creating opportunities to share ideas and connect within the confinements of its walls.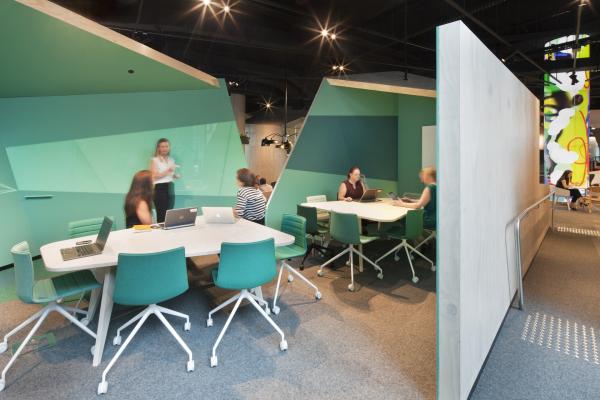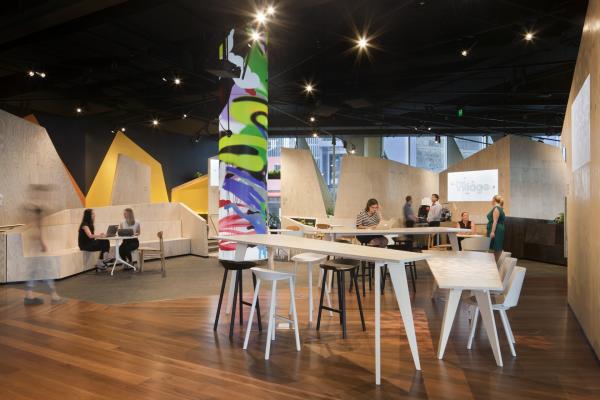 These new forms and spatial differentiation within the workplace are exciting for THERE's design team, affording opportunities to collaborate with architectural and interior studios to help shape and nurture the way in which companies and their employees work. Creating transformable spaces and implementing strategies to create more engaging experiences at ones 9 – 5 job!