Standing out in the crowd
China faces a dilemma. Over the past few decades, it has seen unprecedented growth, like nothing the world has ever seen before. Yet as we've witnessed the rise of China as a global economic power and its cities continuing to grow into 'mega-cities', many of them struggle to distinguish themselves from each other, let alone from other well known international cities.
Whilst leading cities of the world such as New York, London, Sydney, etc have instantly recognisable architecture, landmarks, and often exert a certain 'vibe', many cities in China by contrast, often lack a unique identity and place-led experience.
Many of the world's largest cities are located in China and yet I would bet that with the exception of perhaps Shanghai and Beijing, many of you would struggle to name the others based on photos alone.
And so this experiential 'identity crisis' that many cities in China face, was the core topic of conversation at the inaugural 2018 China City Brand and Environmental Sign Design Summit, which I was recently invited to be a keynote speaker at.
Held in Nanjing, at the Nanjing Exhibition Centre, the panel of speakers was made up of leading architects, experiential designers and place-led branding experts, from around the world.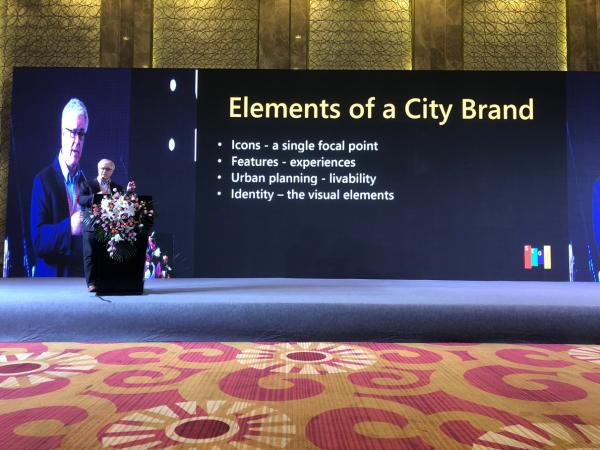 Co-organsied by SEGD, CEO Clive Roux kicked things off with a thought provoking talk about how experience now defines one impression of a city and in turn helps create its identity.
I shared with the audience how the approach we take at THERE – looks to combine practicality with creativity to help define the visitor or user experience within place, driving a deeper emotional connection, which in turn helps create better engagement and long-term advocacy.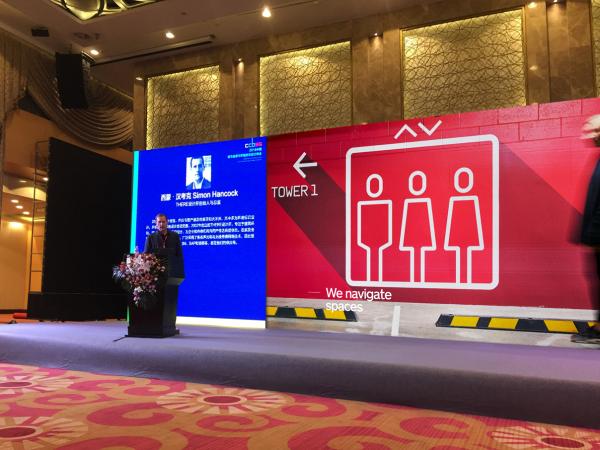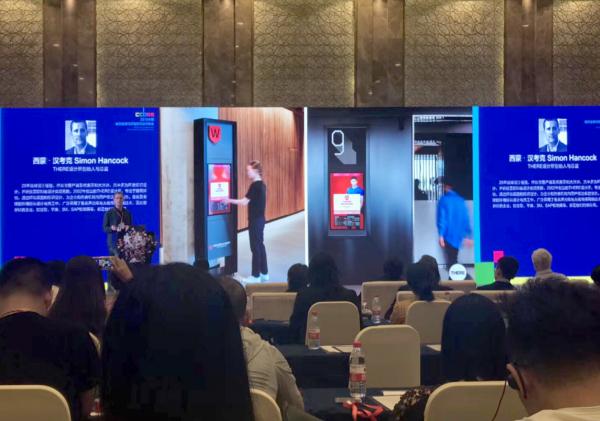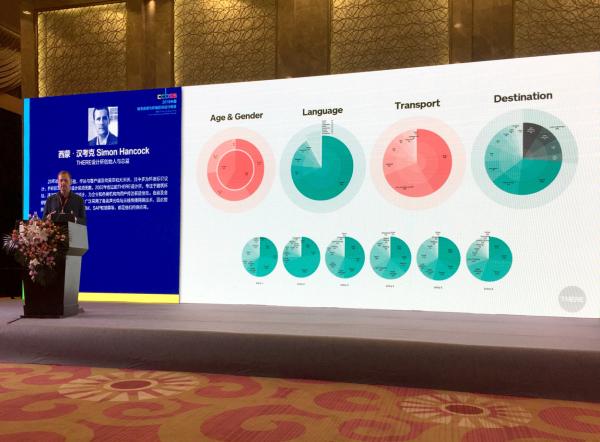 One of our current projects, Funan – a mixed use development in the center of Singapore, is a good example of this approach. Its strategic positioning as an 'intersection of culture and creativity' is realised through various placemaking graphics and installations, as well as the more practical aspects such as wayfinding and signage.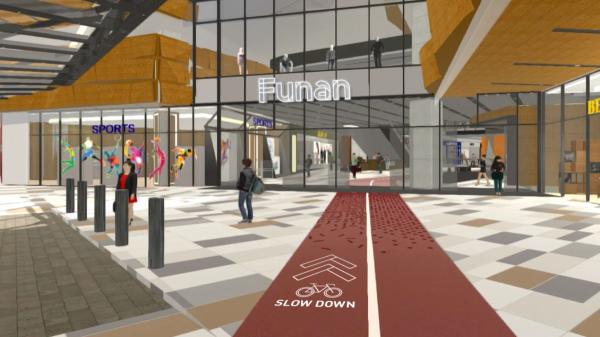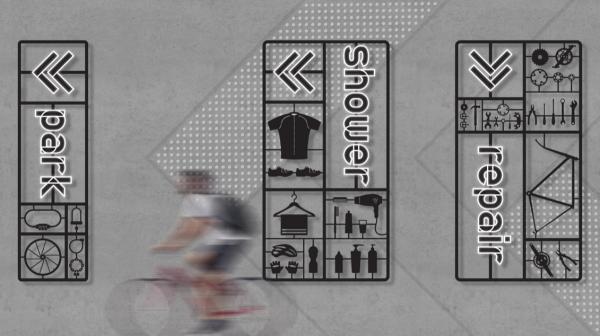 In this way we can convey a consistent and cohesive narrative that speaks directly to the visitor, creating a more meaningful destination that is distinct and memorable, whilst remaining authentic to its offer and personality.
Good storytelling to us, is all about putting a really compelling story at the core of a design. It can be anything from creatively telling brand messages or a destination's story, through to communicating aspects of heritage or site context. Storytelling is most effective when the narrative is clearly communicated – but that doesn't mean you have to be obvious with how you do it.
It's the same with wayfinding and signage design. Good, intuitive navigation, has a direct impact on peoples' physical and emotional experience of a place. At THERE we approach wayfinding as not only the task of helping navigate from A to B – but as an opportunity to also reinforce the brand or destination story. By combining place-making visuals, tone of voice, and directional aids, we can start to create visual landmarks, imbued with the personality of the destination.

I'm sure we'd all agree, the physical environment and the sense of place it creates, is becoming more important than ever. With the growth of smart phones and social media especially, now everyone seems to be a photographer – looking for those wow, 'Instagram-able', moments to share. This presents real opportunity to express the qualities of a place, by 'activating' areas to help inspire visitors, stimulate intended usage, or prompt social interaction.
Outside of the summit, I unfortunately had limited time to experience Nanjing for myself, but from the glass and steel skyscraper towers that seem to be growing out of the ground all around, to the old part of town with its quiet tree lined streets and ornate traditional buildings and temples, my initial impression of Nanjing is that it is a city of great contrast.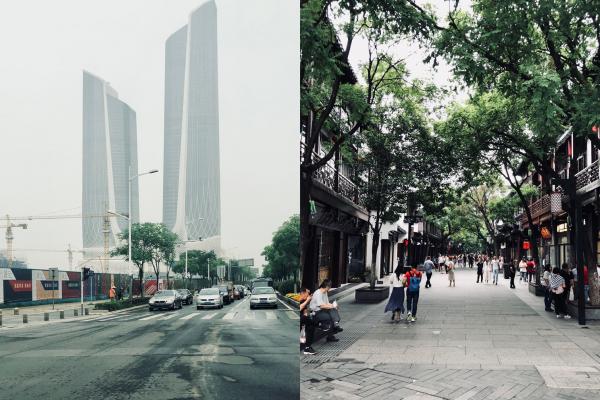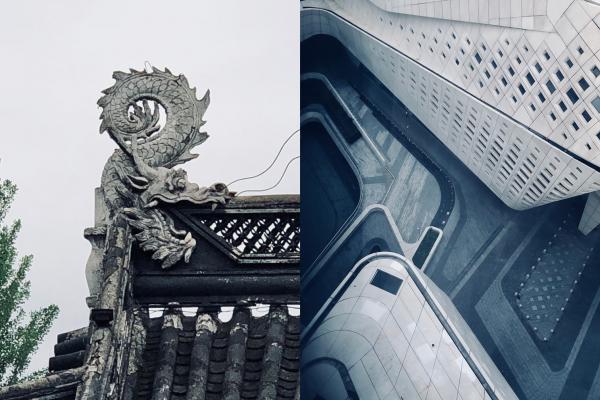 This is true of many cities in China and so their challenge, and its the same for any city or destination looking to project an image that is distinct – is to tap into the stories behind each place. Find the authentic narratives that can be weaved into placemaking experiences and don't be afraid to have a bit of fun! A bit of playfulness can really help to create a positive mood and make spaces more memorable.
All these elements play important roles in helping combine logic with a bit of magic, to reflect the spirit or personality of a place – enhancing the user experience, and creating more meaningful destinations.
Well thought out, experience led placemaking, has the benefit of resonating with both residents and outsiders – motivating civic pride and building the destination brand. Ultimately, helping people feel inspired, engaged and connected.