OVOLO – Employee Branding
Refreshingly You-nique
With highly themed venues spread across Asia & Australia, Ovolo employs hundreds of staff – from chefs to bar staff, from head office to back-of-house.
Post-pandemic, and driven by a growth mindset, Ovolo looked to galvanise a close-knit, high performing team unified by a common purpose – to celebrate the individual difference that is the hallmark of their hotels.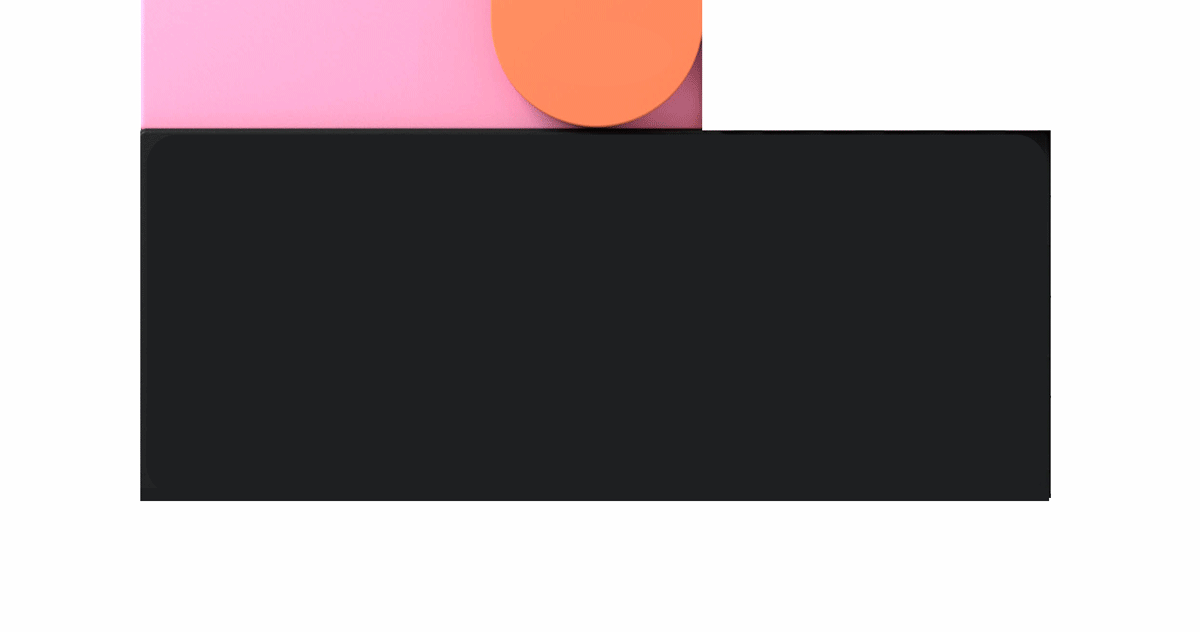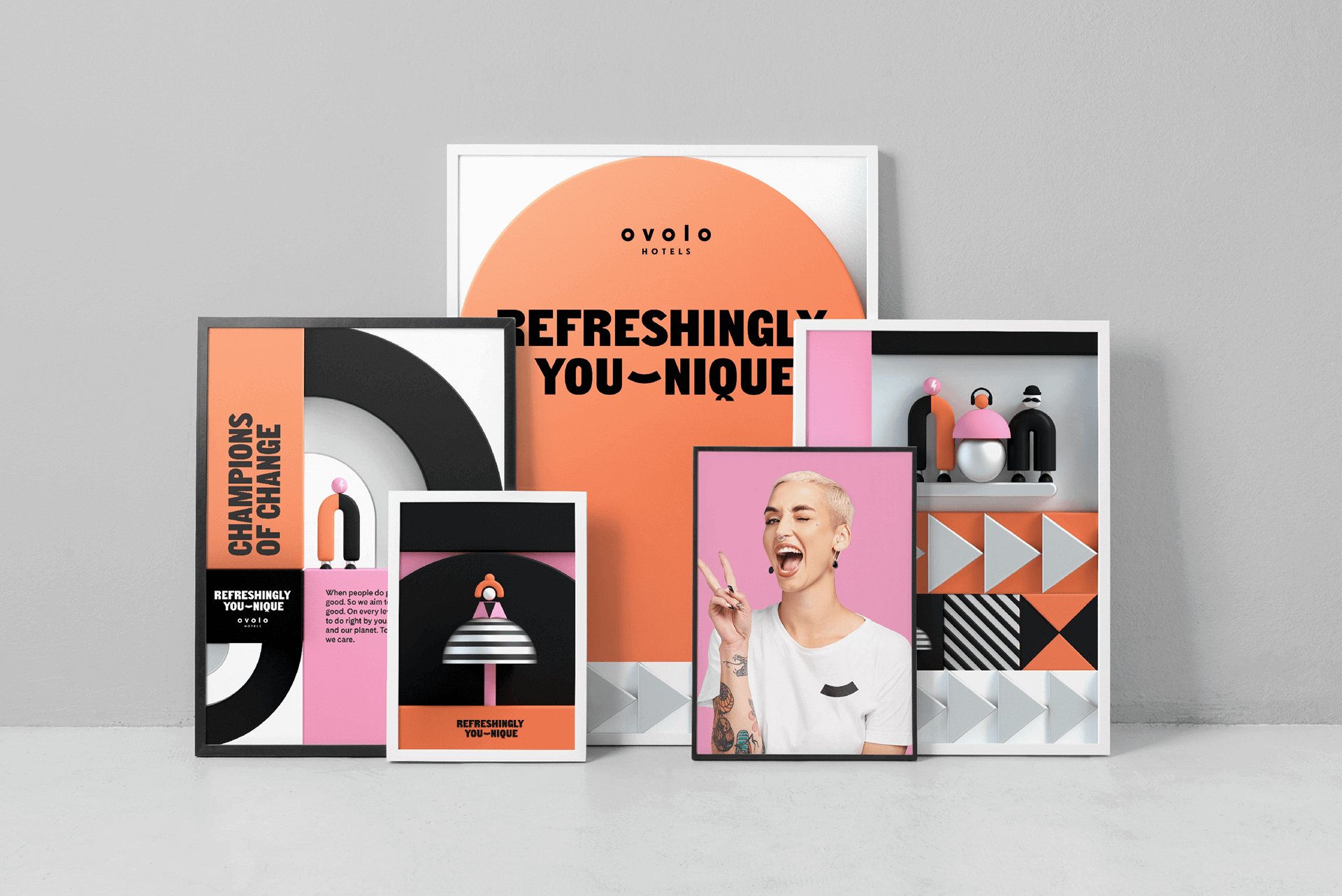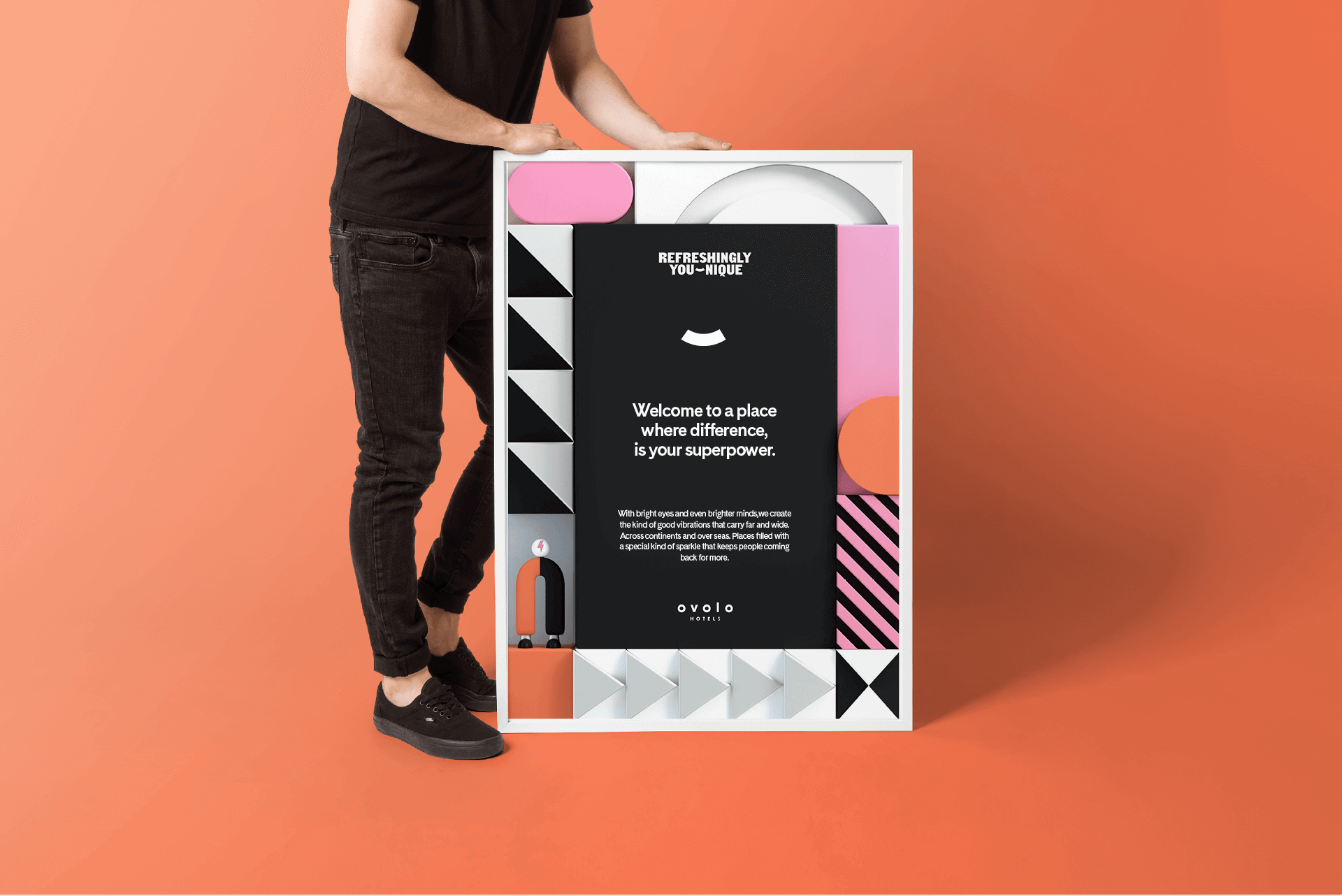 Ovolo Hotels are known for their eccentric quirky and consumer brand – and looked to remedy staff shortages in a more competitive market.
THERE was engaged to create a stand-out employee brand to help attract and retain the best and brightest.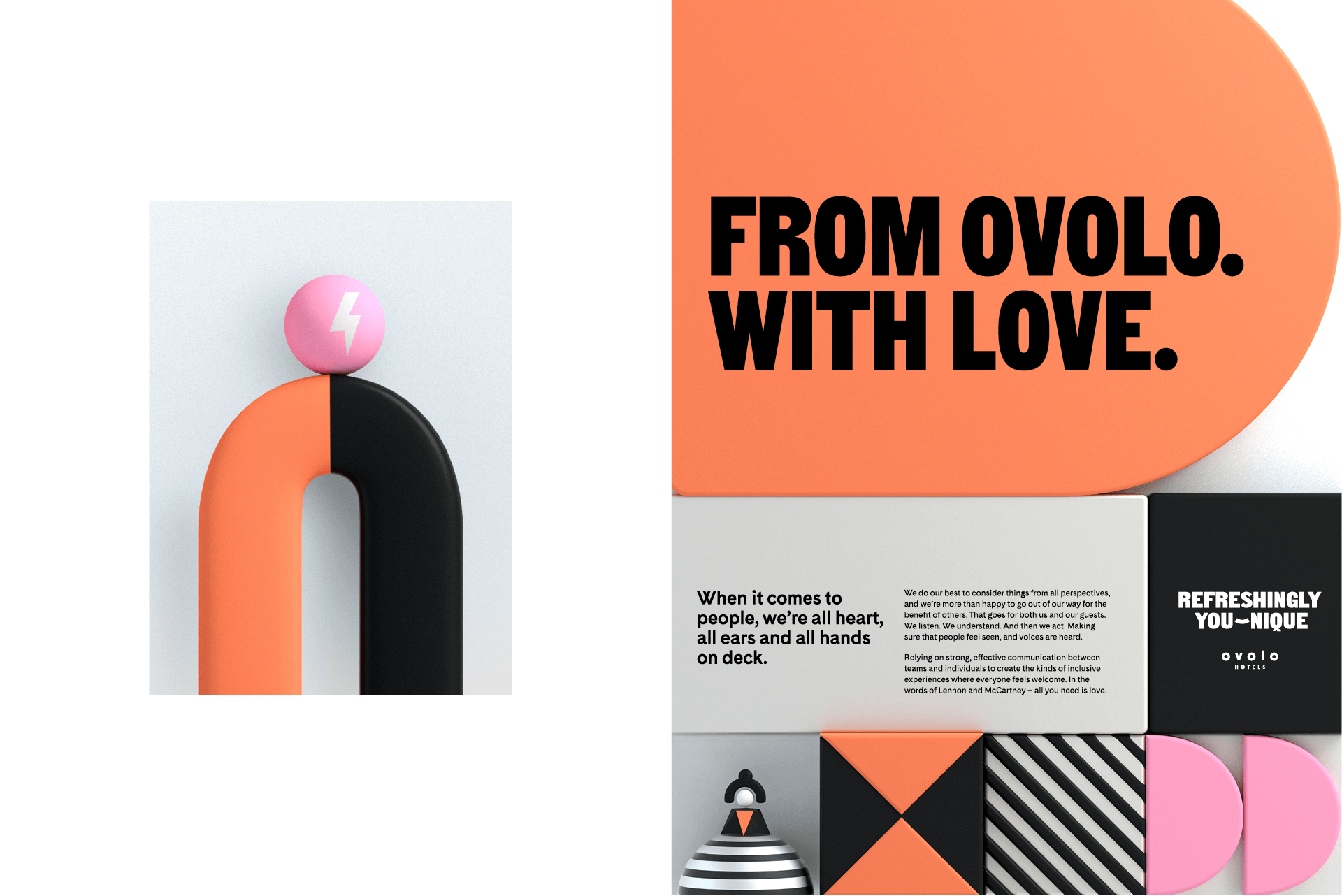 A facilitated discovery session unearthed insights into the business, mapping out the benefits and defining what makes Ovolo special, unique and different in the hearts and minds of their employees.
THERE distilled the findings to craft a brand strategy framework that articulated the employee values, brand pillars and the ultimate positioning statement – "Refreshingly You-nique".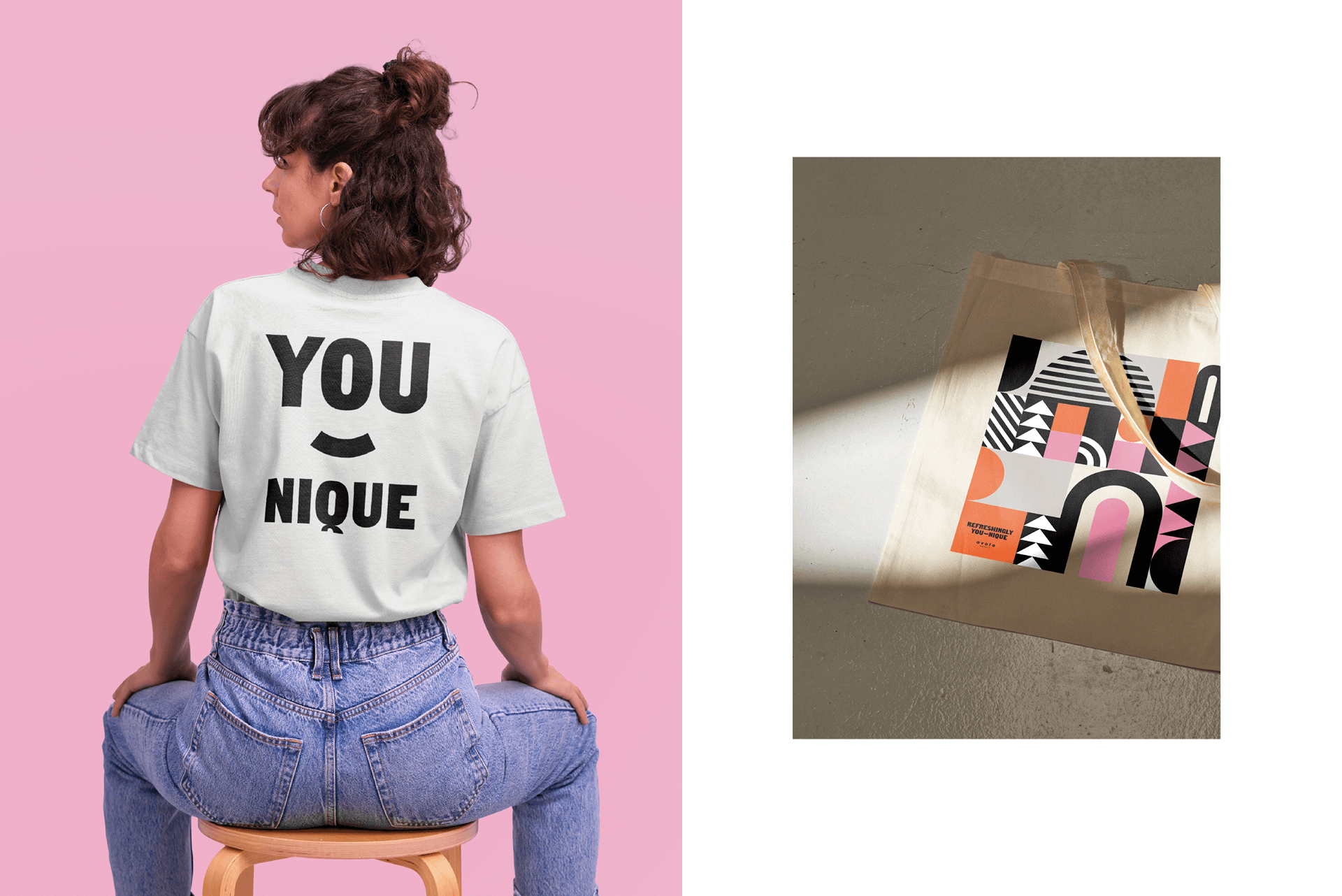 Ovolo uses musical references throughout its learning and development initiatives, referring to its staff as 'crew' with front-of-house employees acting as 'rockstars'.
THERE created a family of 3D illustrated characters, each one different, each one unique. These were accompanied by moving shapes and patterns that created a modular brand with a distinct look and feel.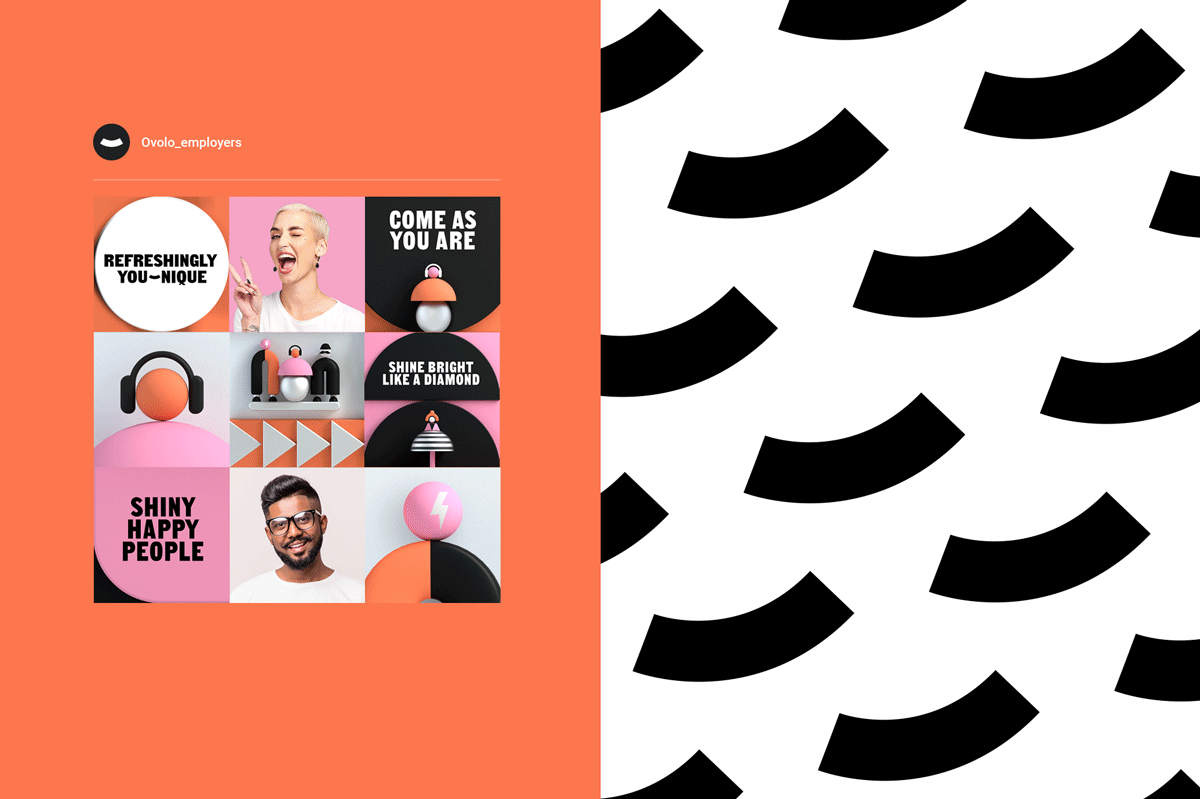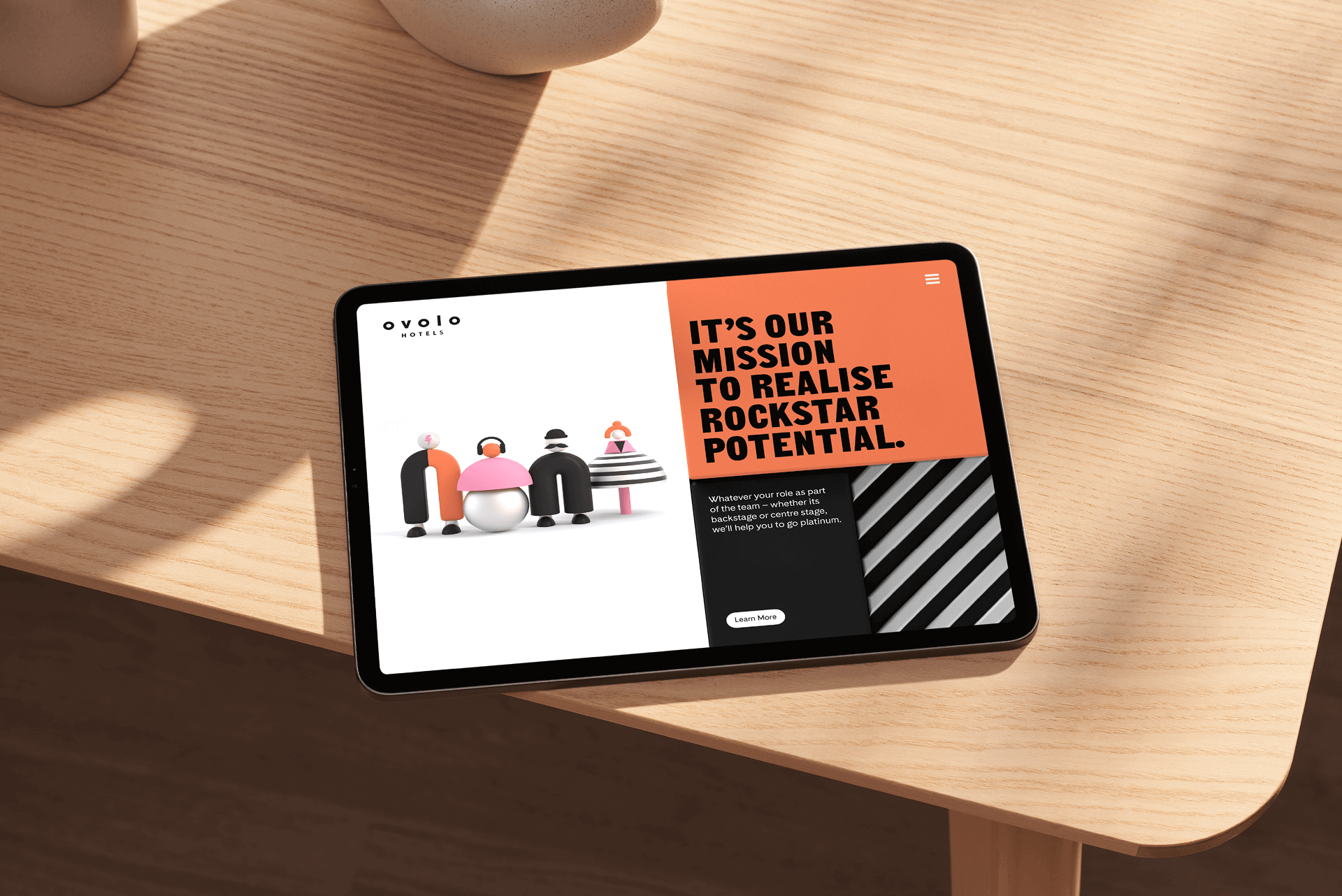 The outcome was a bold, contemporary and unique internal brand that embed a real sense of pride for an organisation that stands for transparency, diversity and eco-conscientiousness.