Stafford Architecture
BALANCING LIGHT AND SHADOW
Renowned architecture studio Stafford, specialise in unique luxury-living experiences with international appeal. The positioning 'Considered Elegance', is a direct reference to their architectural approach and acts as a guiding principle for their new brand identity.
References to light and shadow, capture the temporal quality of moments, experienced within spaces designed to be lived in and enjoyed. The carefully art-directed images create a sense of timelessness and serve to highlight architectural details of structure and texture.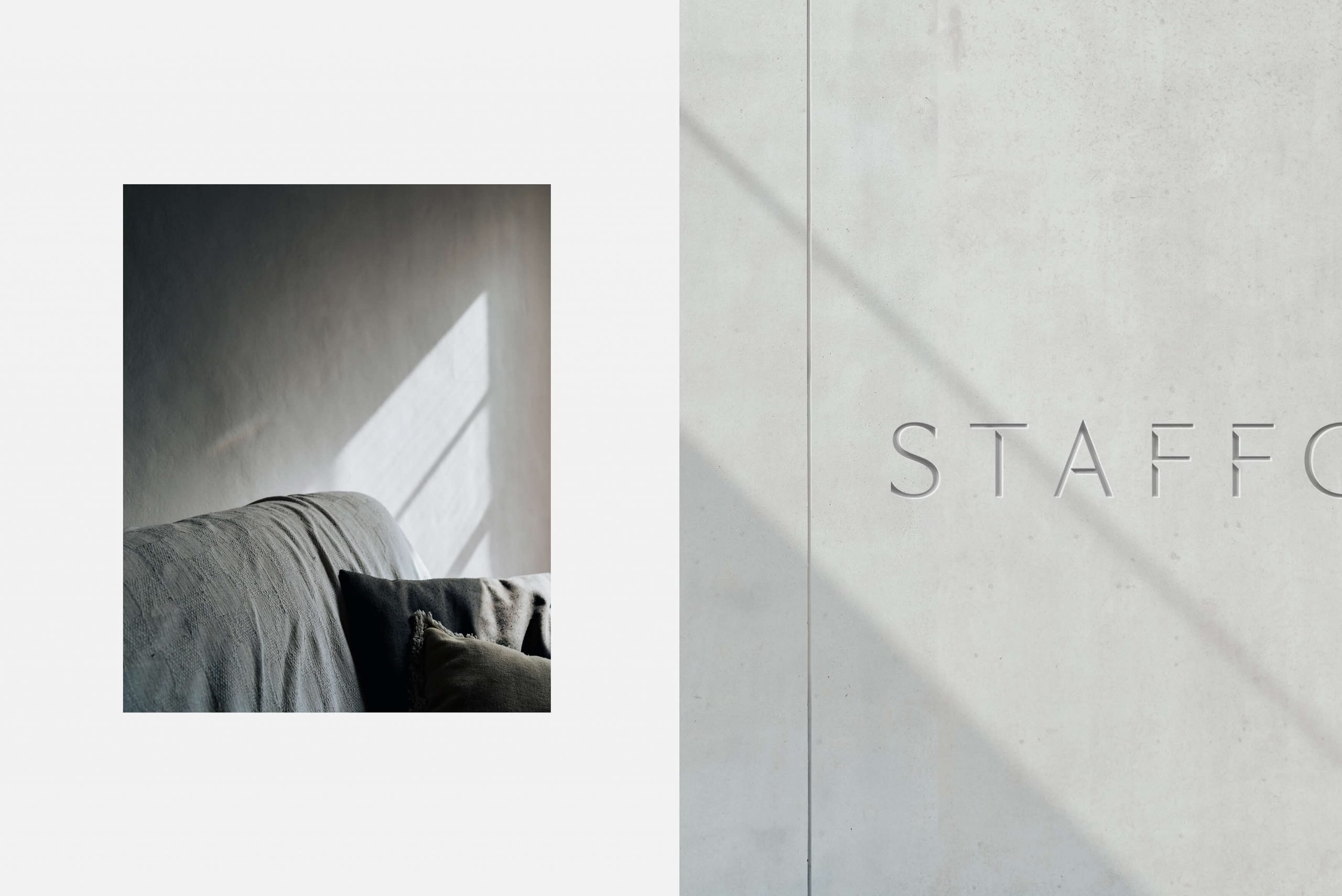 Bespoke typography with cut away details has been crafted to feel both classic and contemporary, whilst communicating the wider brand concept of light and shadow.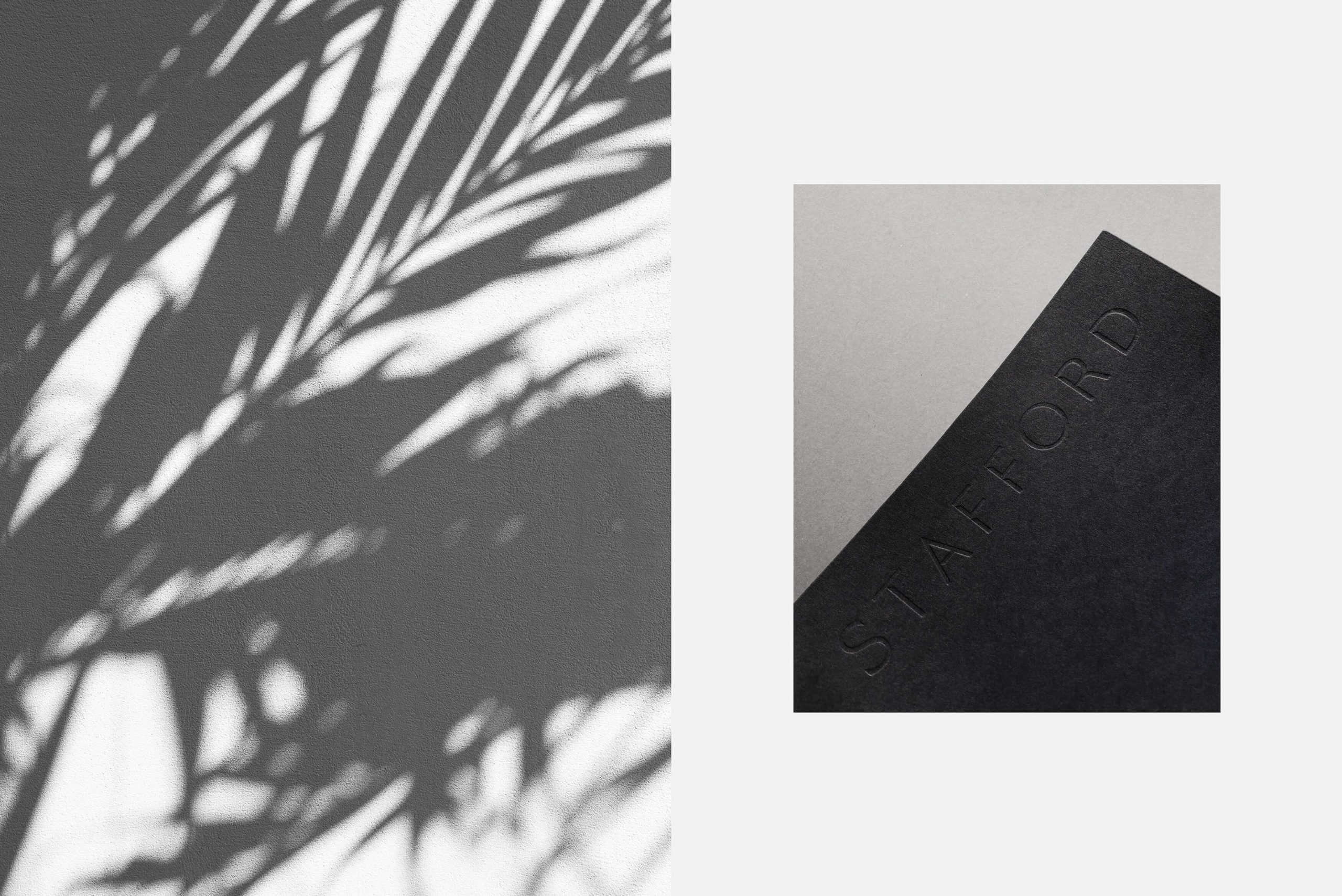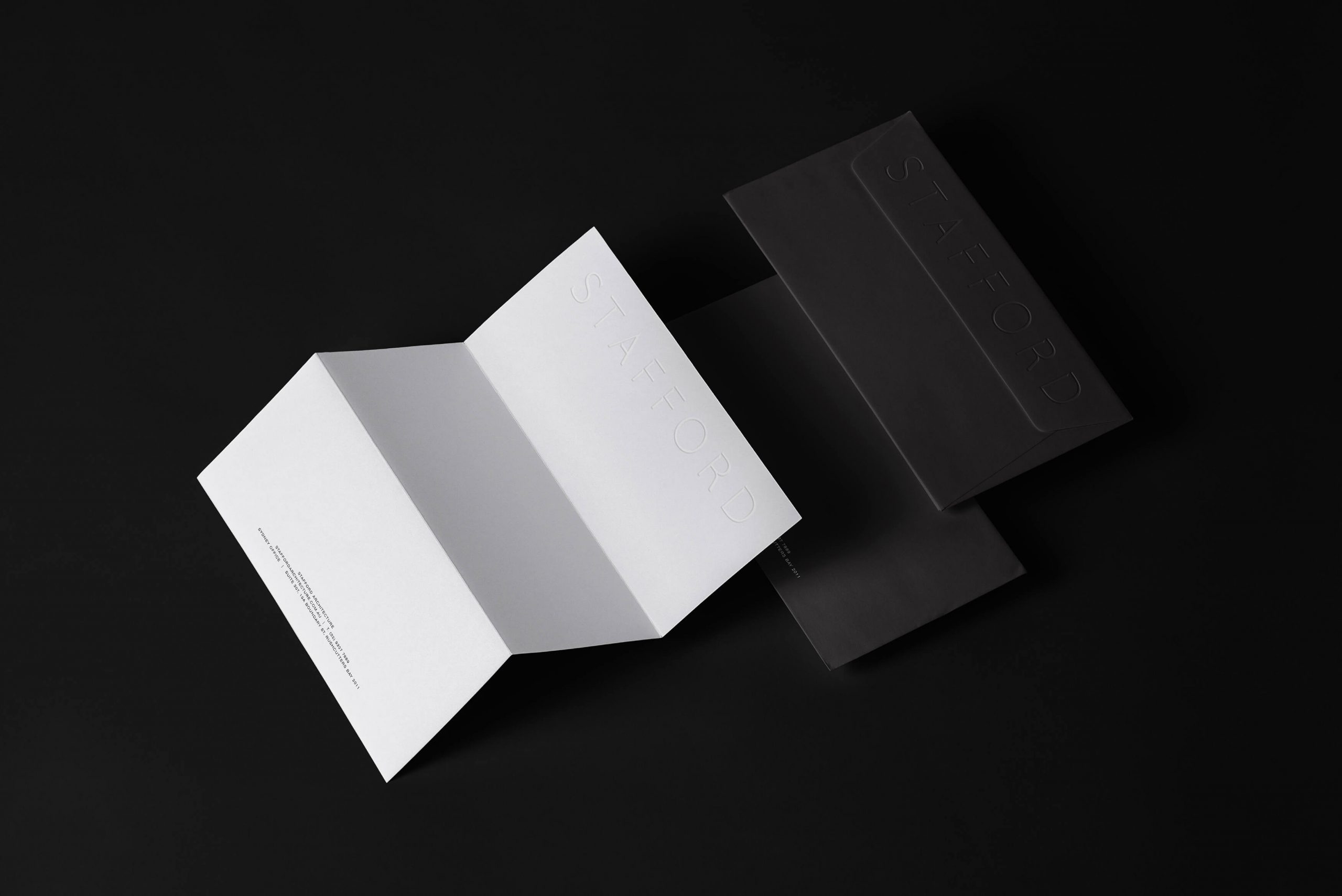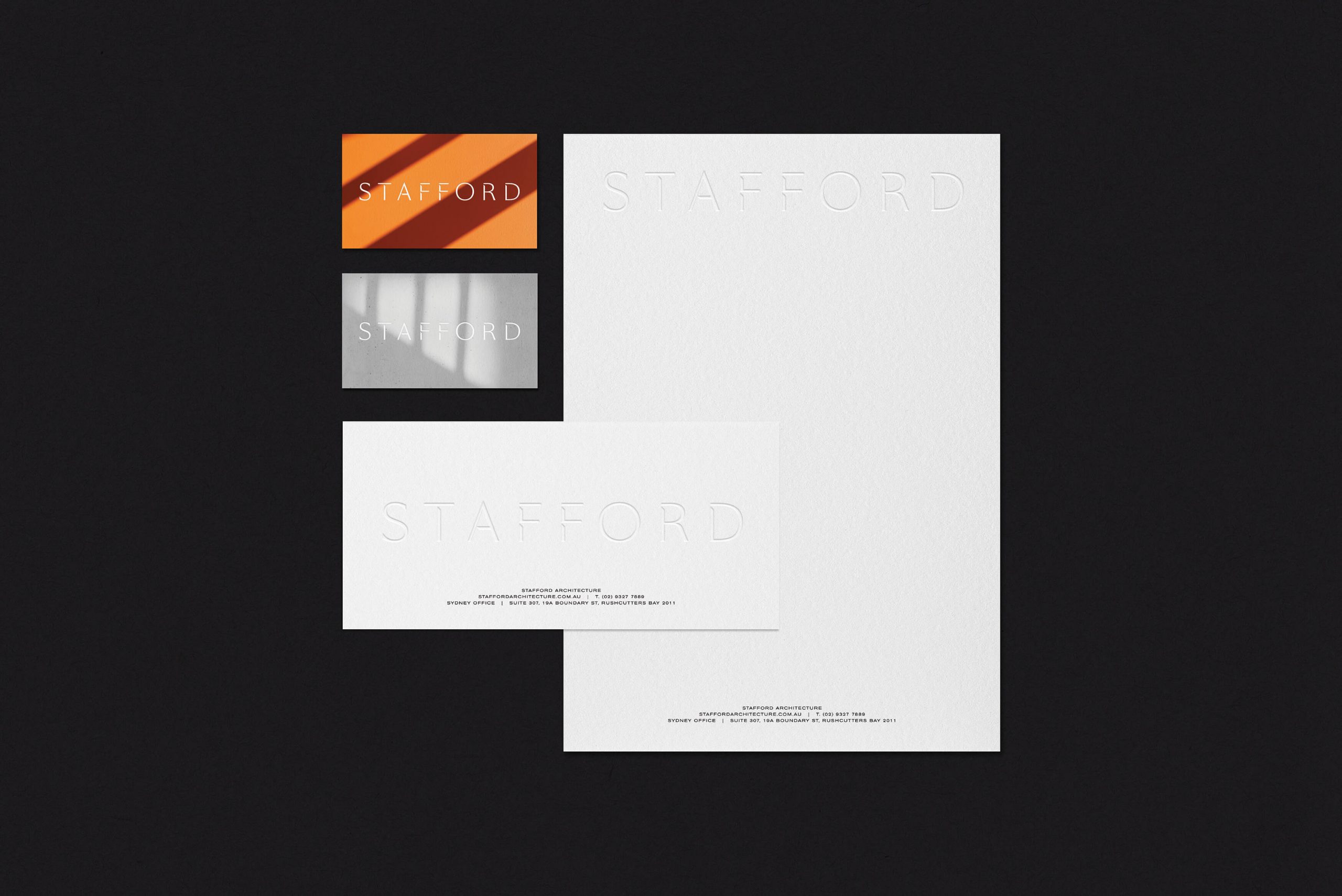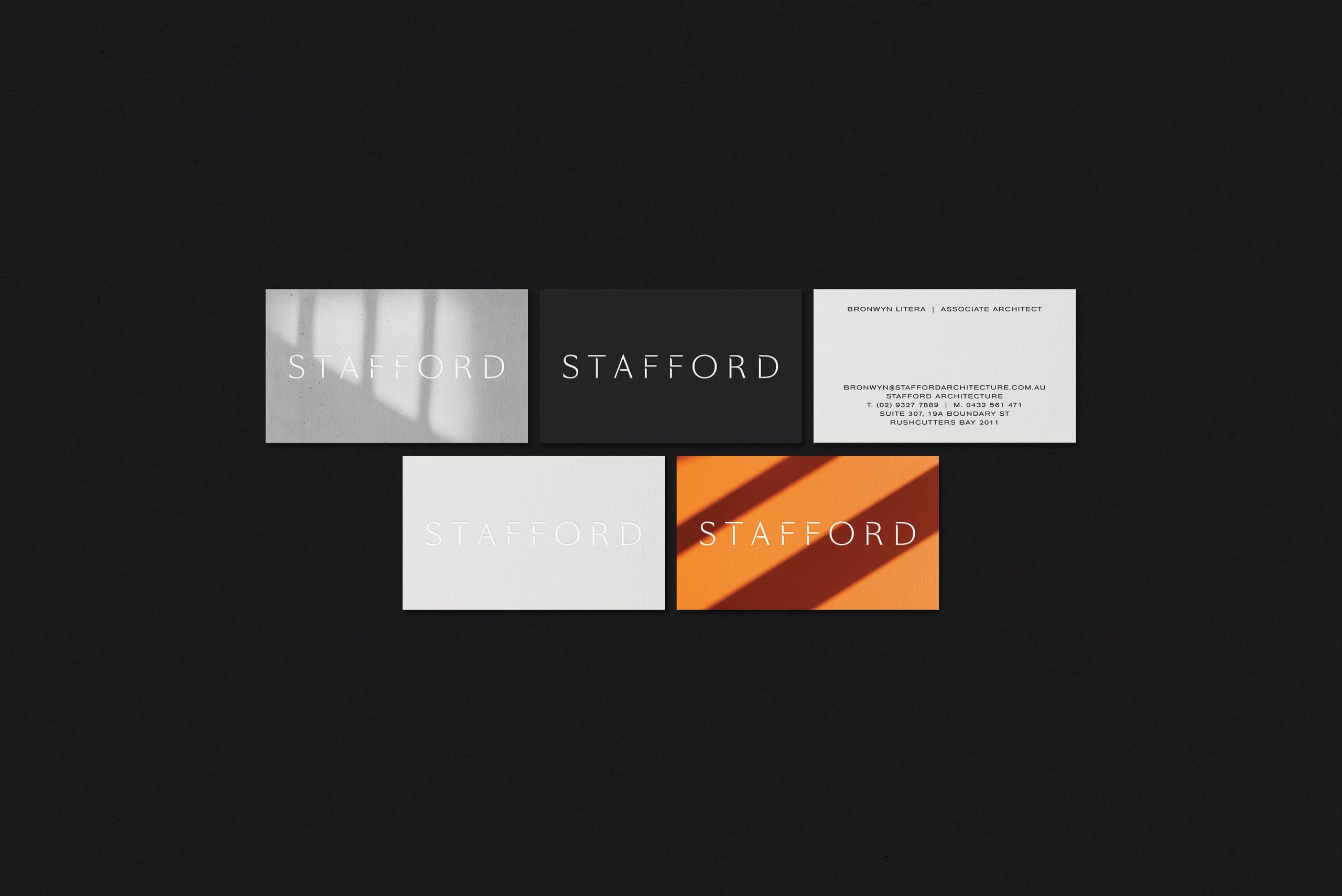 Prev
Next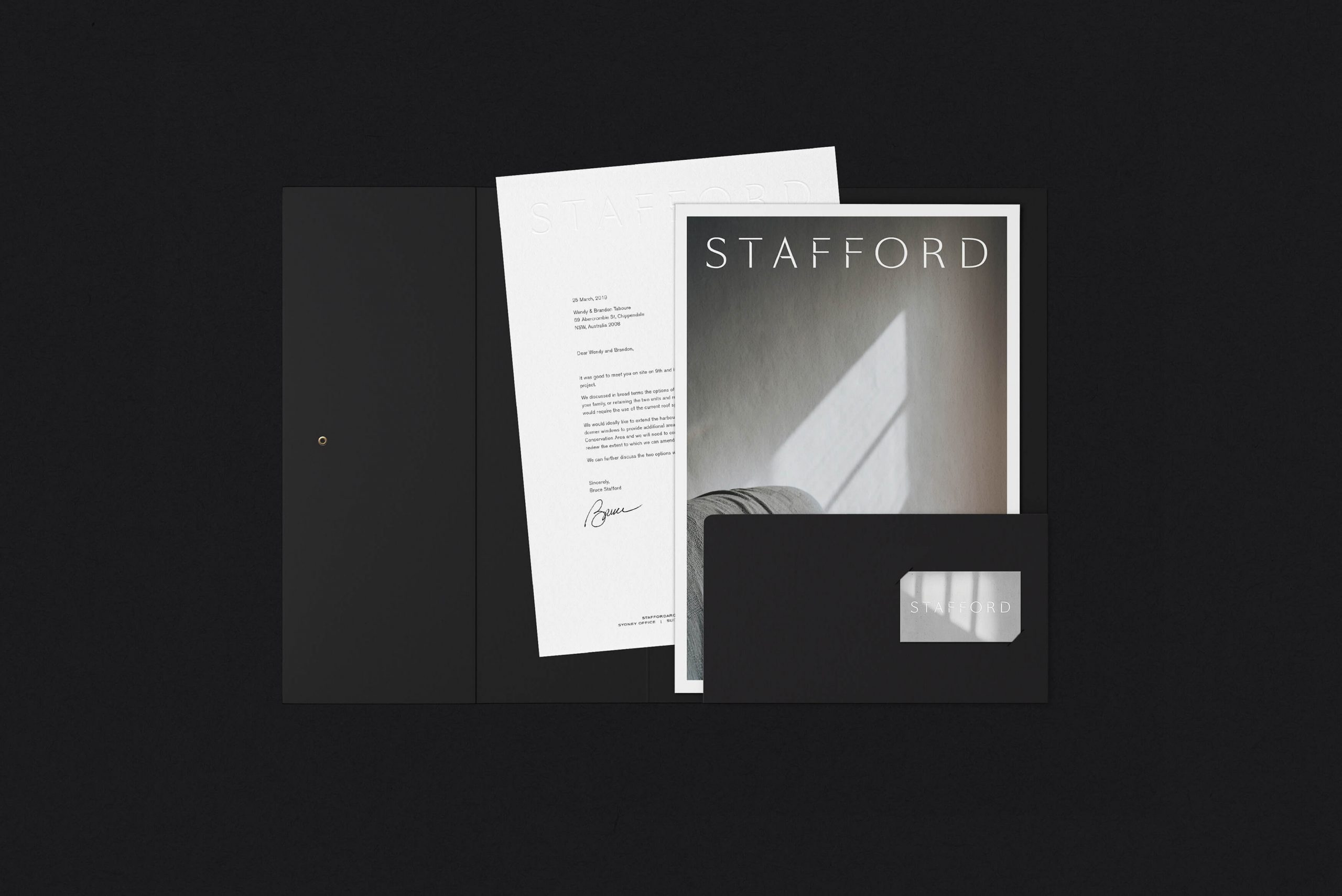 Launched as part of Stafford's 40th anniversary, the new website has been built with their portfolio in mind – simple, clean and effortlessly sophisticated. A pared-back approach combined with art-directed video allows the beauty of Stafford's work to speak for itself, positioning the practice as one of Australia's pre-eminent residential architectural studios.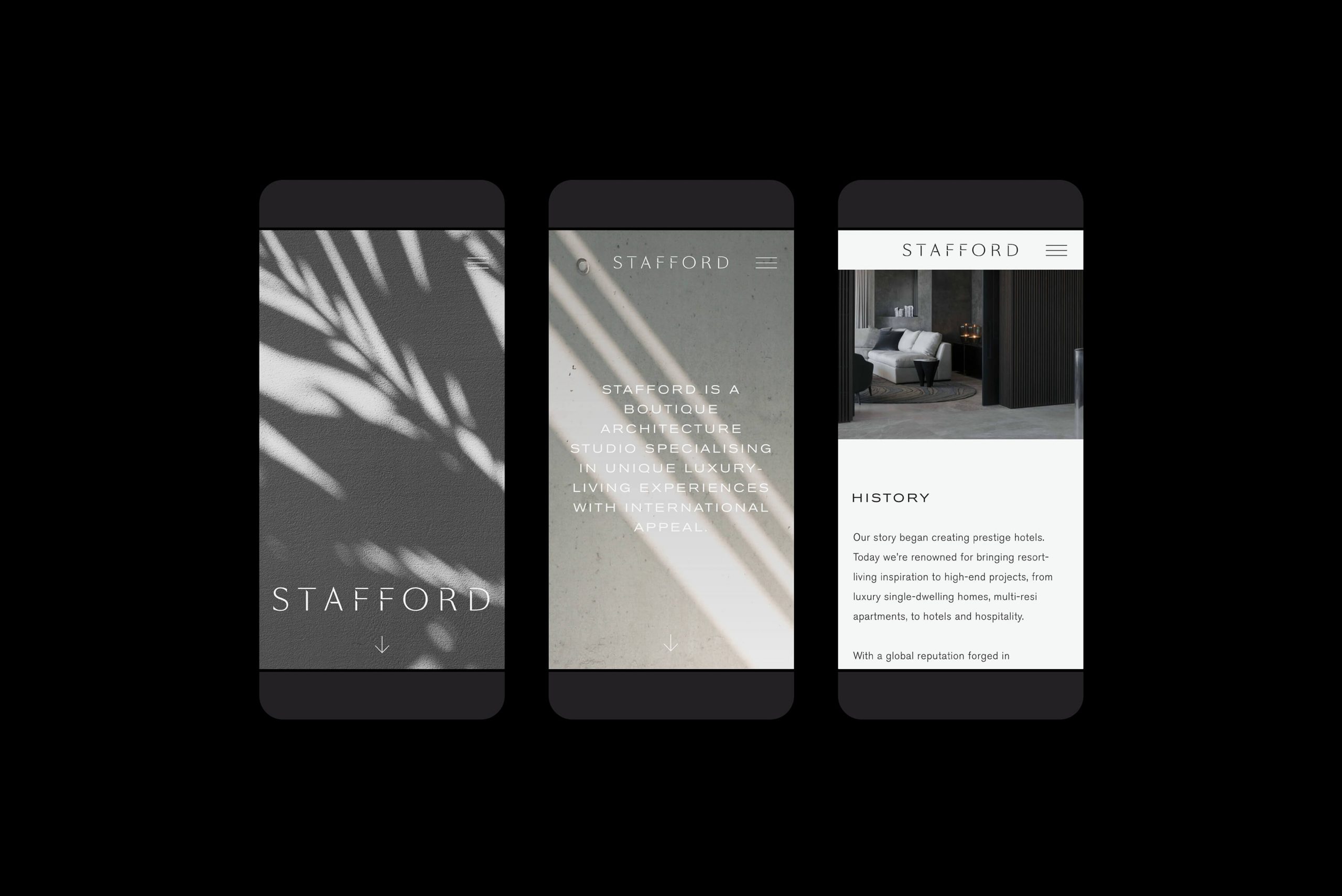 Working with the brand team was a valuable and insightful journey from start to finish. They took the time to 'really' listen, to understand who we are and what we do, which is elegantly captured across our new brand identity.
Bruce Stafford, Founding Director
Bruce Stafford
Founding Director
Stafford Architecture
As part of a strategic restructuring, it was necessary that each key stakeholder was heard and the process with THERE made sure of that. We all felt listened to and truly involved, and the result is something all associates are equally proud of.
Bronwyn Litera, Senior Associate
Bronwyn Litera
Senior Associate
Stafford Architecture
Prev
Next