20 MARTIN PLACE
A tactile layering of a storied past
As the first Australian asset of global property investment trust Pembroke Real Estate, the base building wayfinding system utilises a layered palette of rich materials, reflecting the building's facetted architecture and creating an aura of vitality and sophistication.
The site's rich history is also brought to life along the Pitt Street frontage, one of Sydney's main city thoroughfares, with a 3.5m high interpretive placemaking installation that celebrates key historical milestones.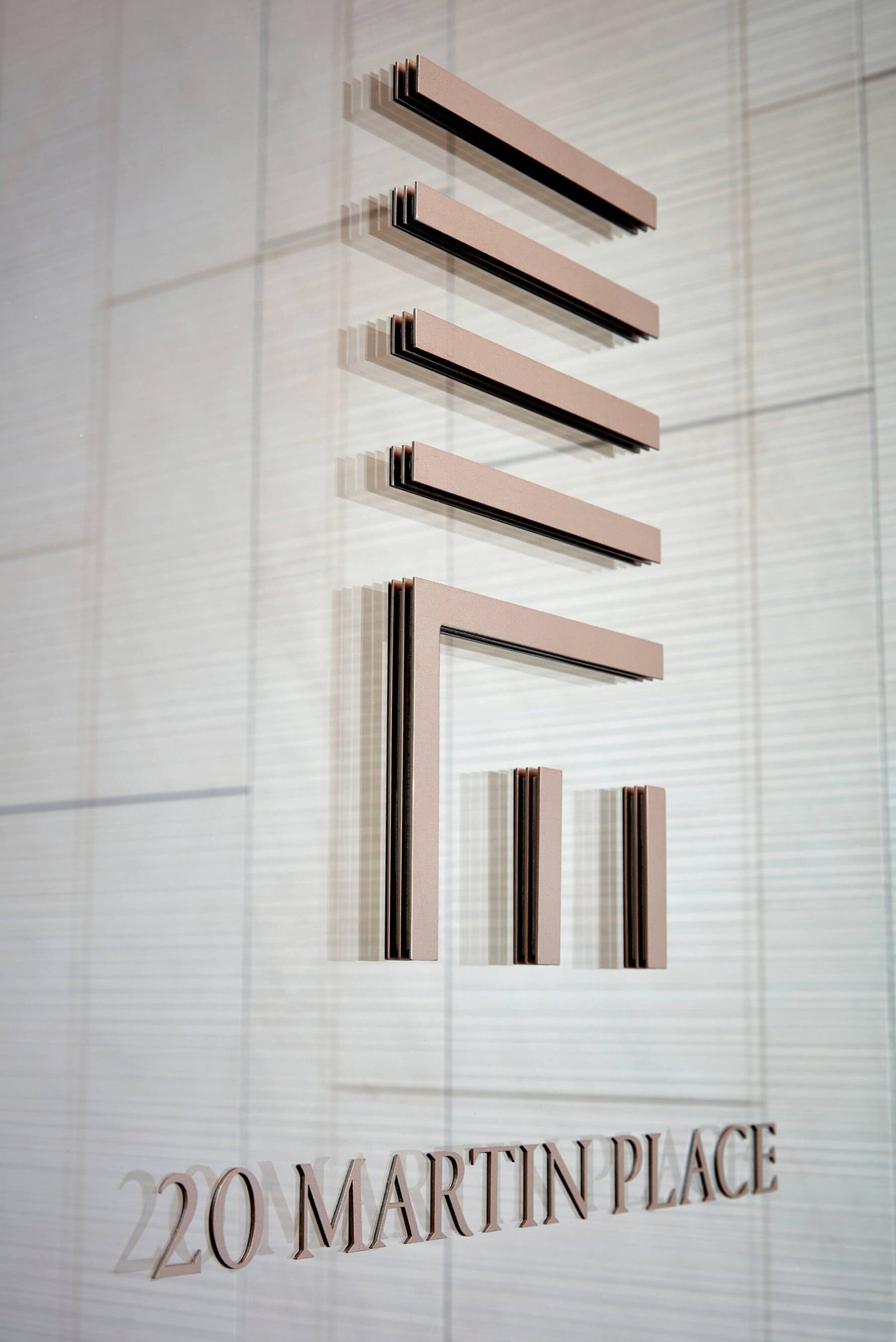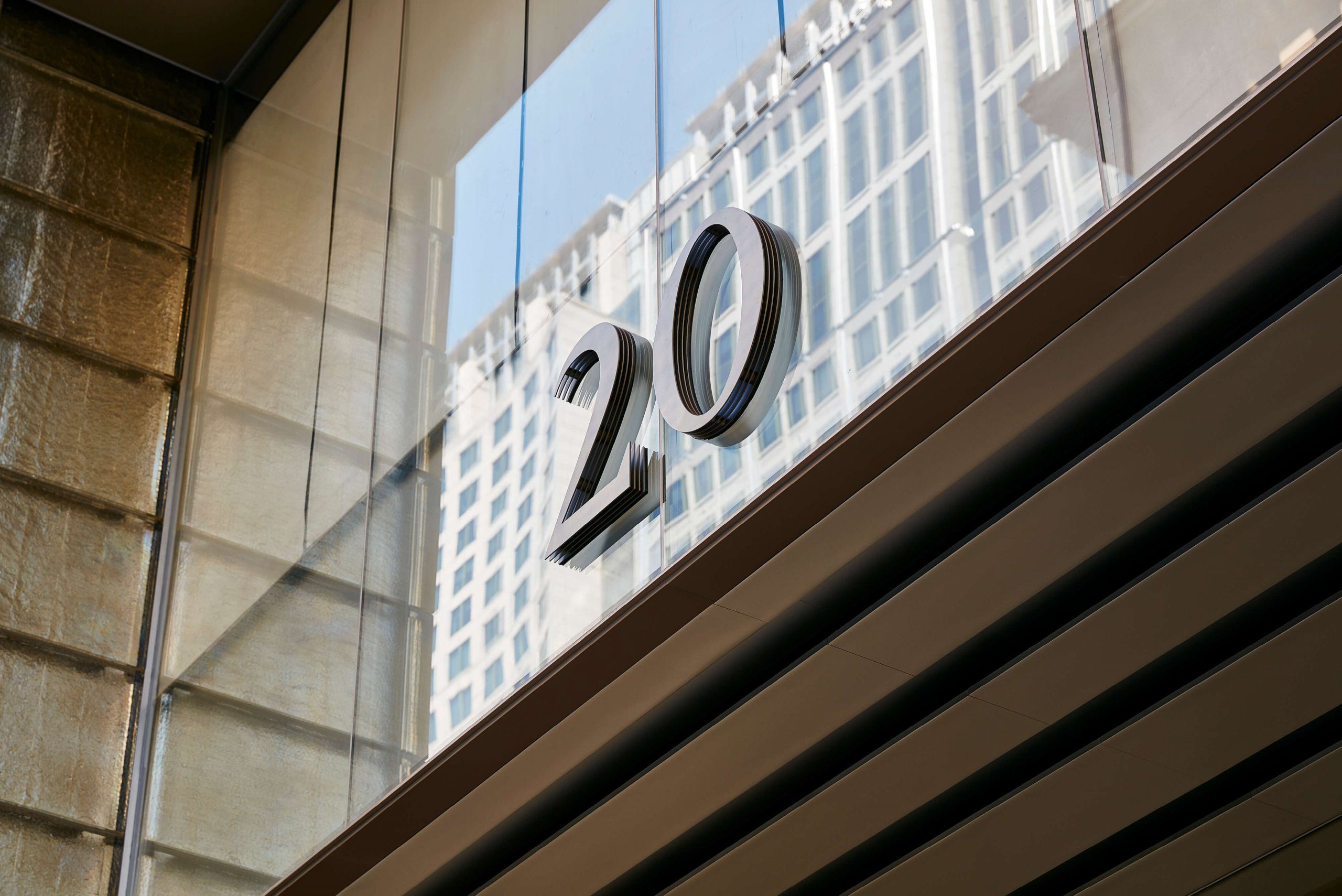 Working with local historians, the typographic timeline uses a tactile mix of layering, anodising, etching and custom perforations, to provide a sculptural addition to this civic backdrop.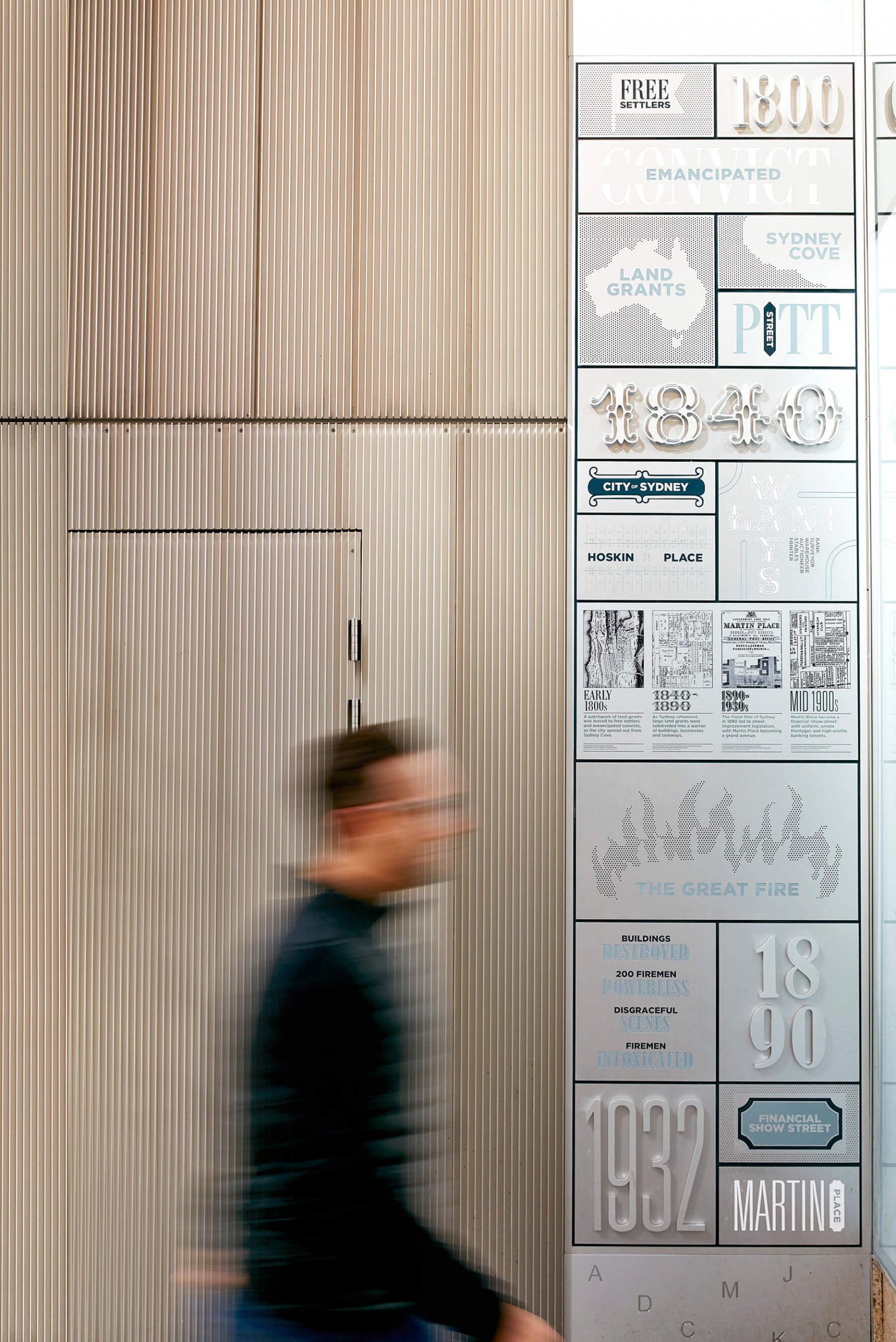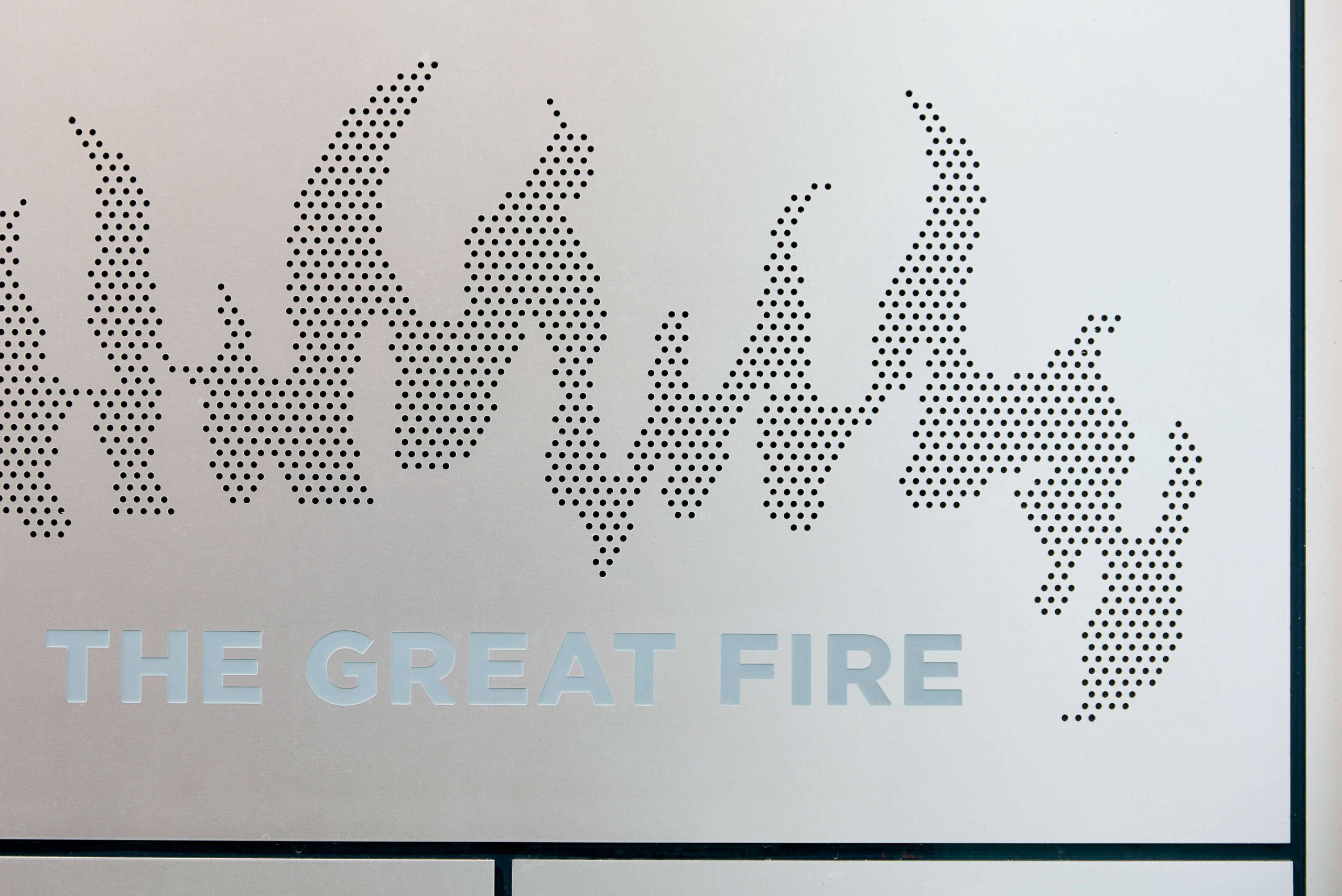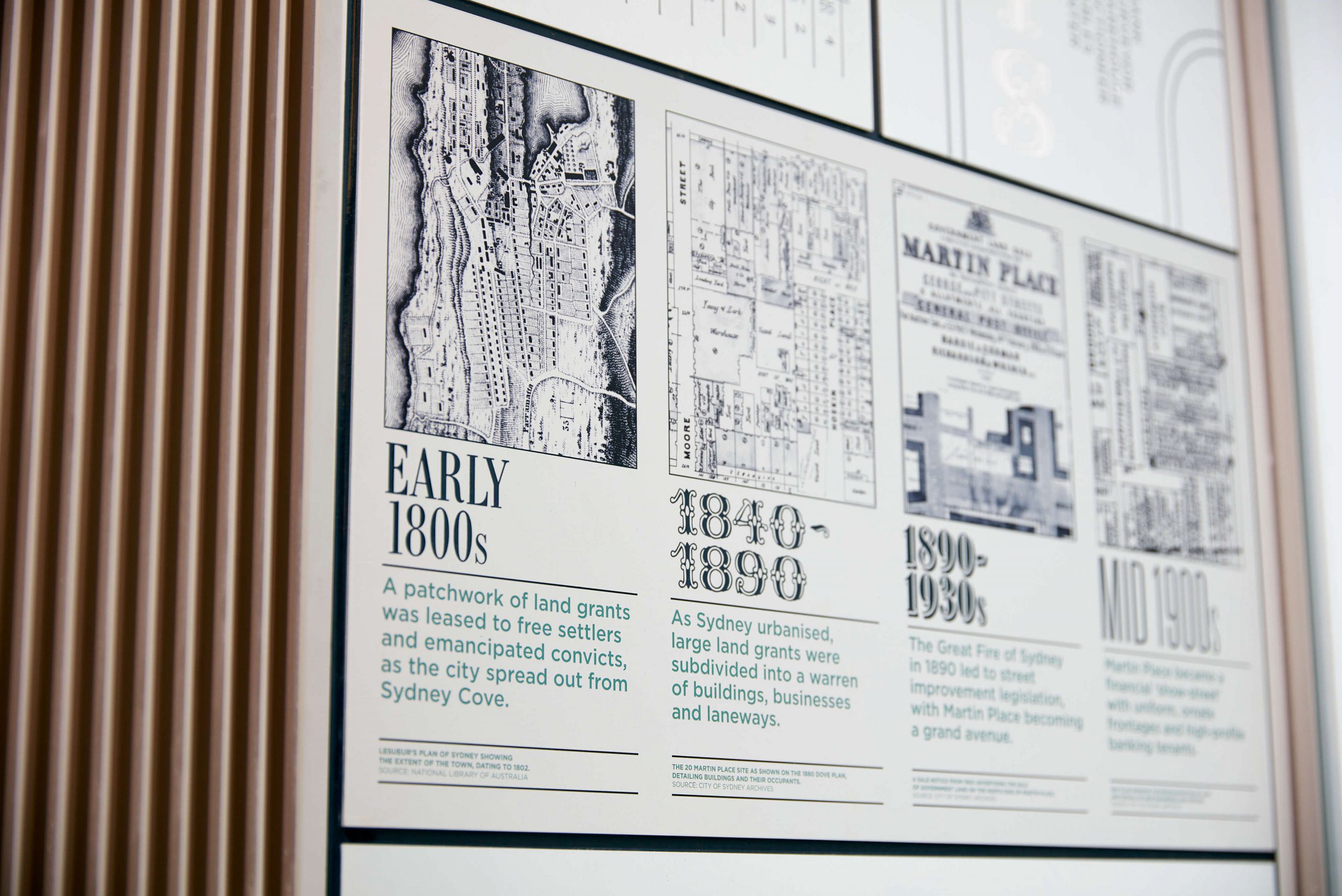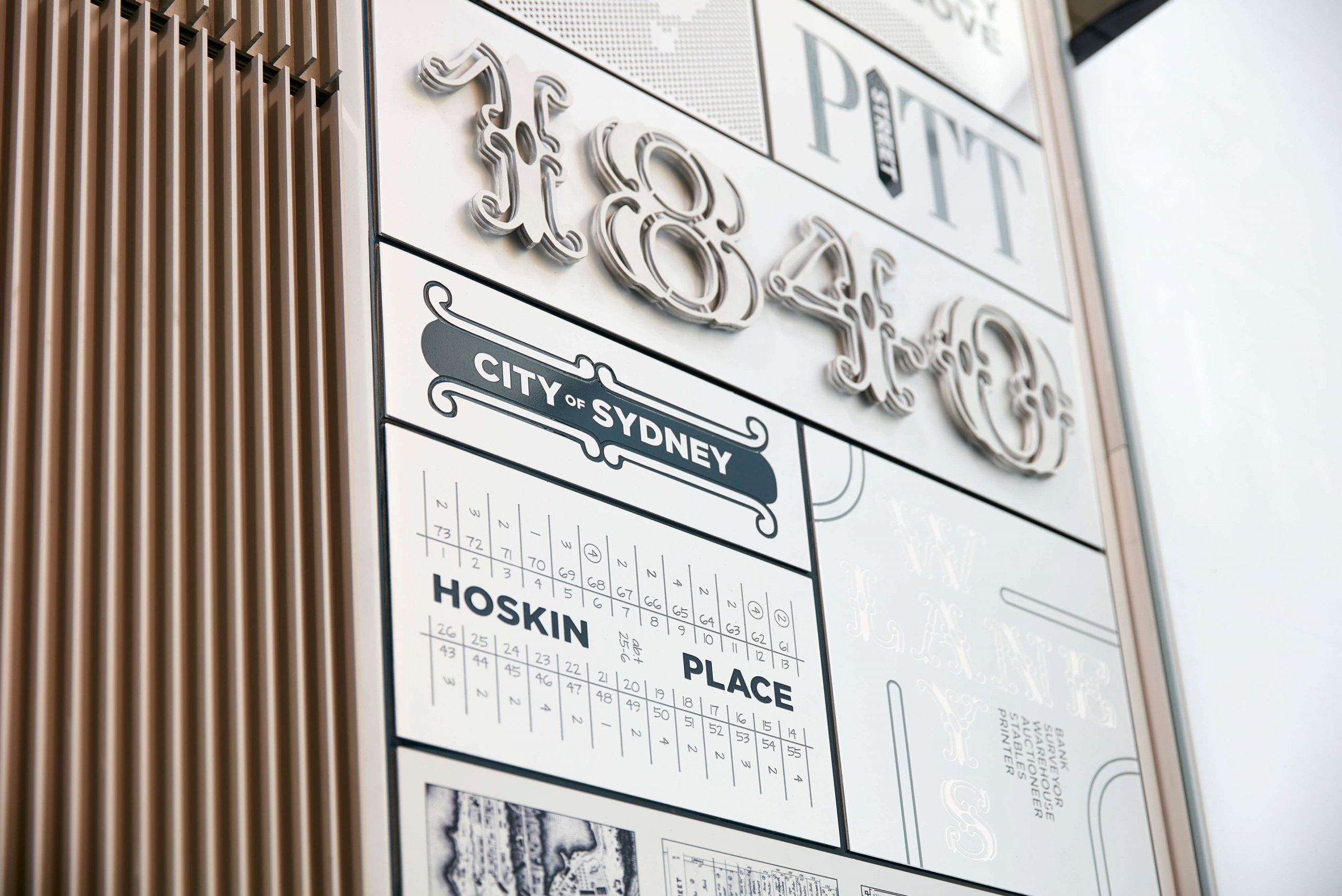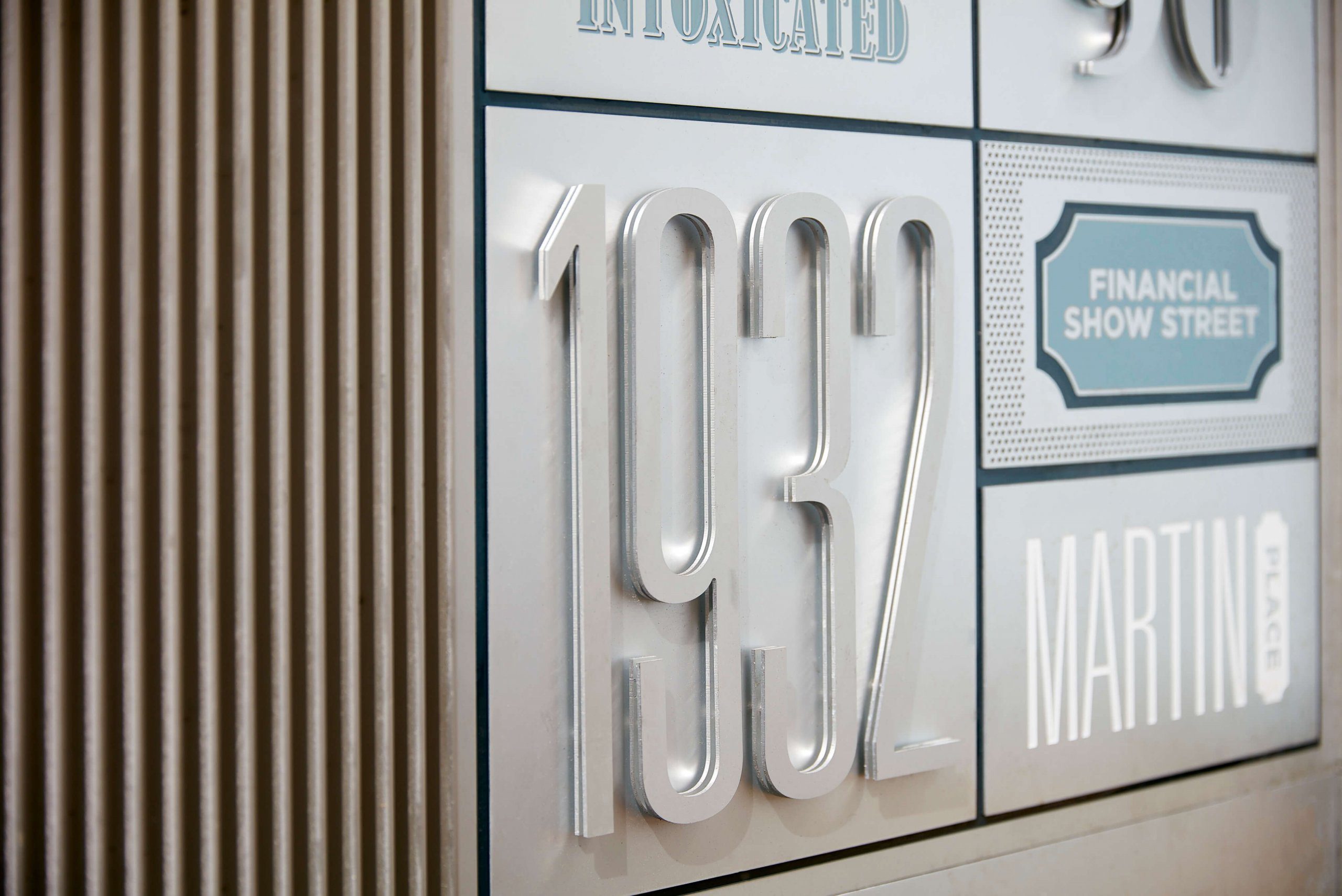 Prev
Next