3M
Harnessing a global force for innovation
The Australian HQ for global conglomerate 3M celebrates a history of landmark inventions, and a culture of innovation embodied as 'Harnessing a chain reaction of new ideas'.
The experiential concept centers around geometric patterns seen in many of 3M's products at a micro-level. These patterns are then assigned to each of the five levels, informing interpretive graphics used at large and small scale, to help create a strong spatial and transitional experience.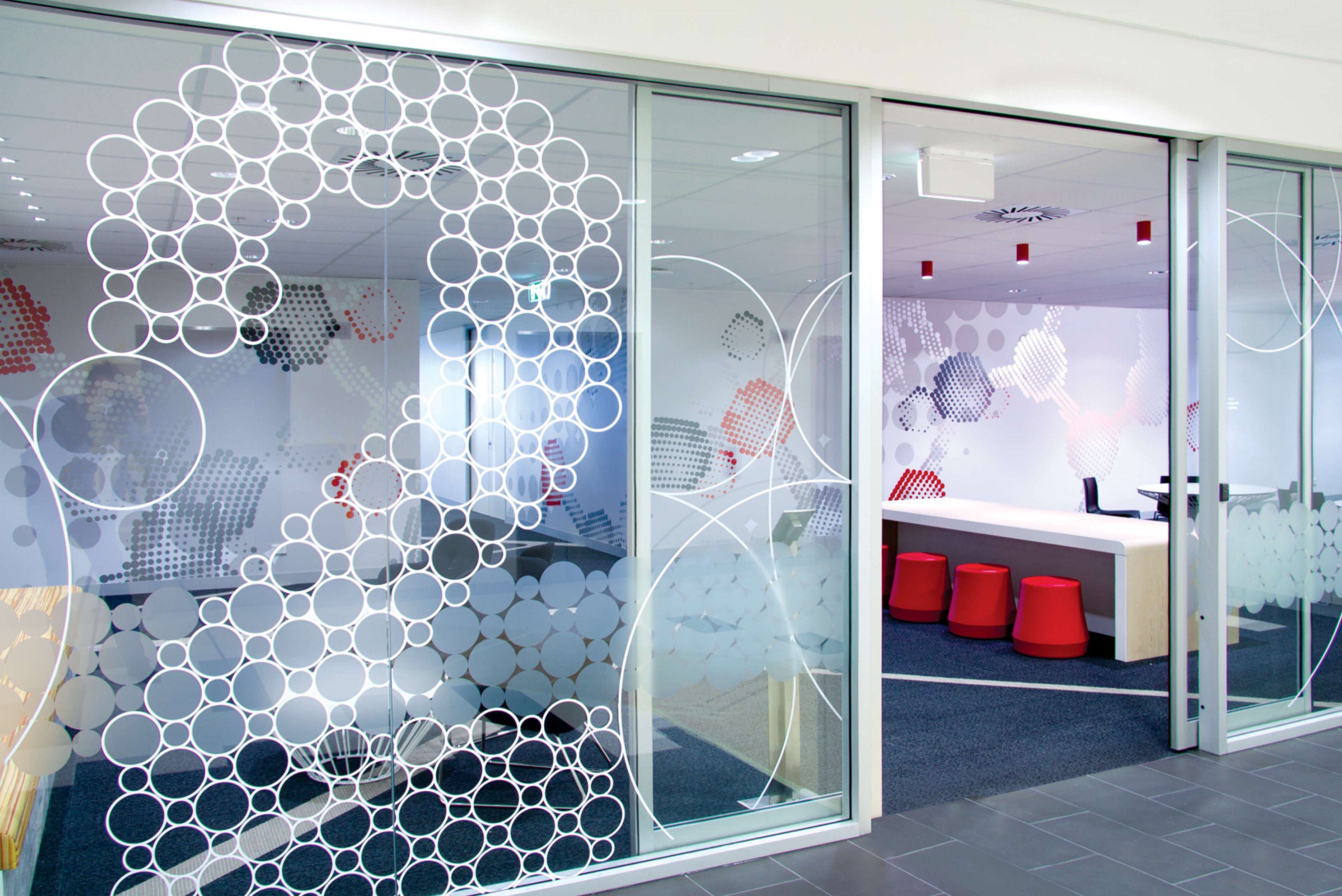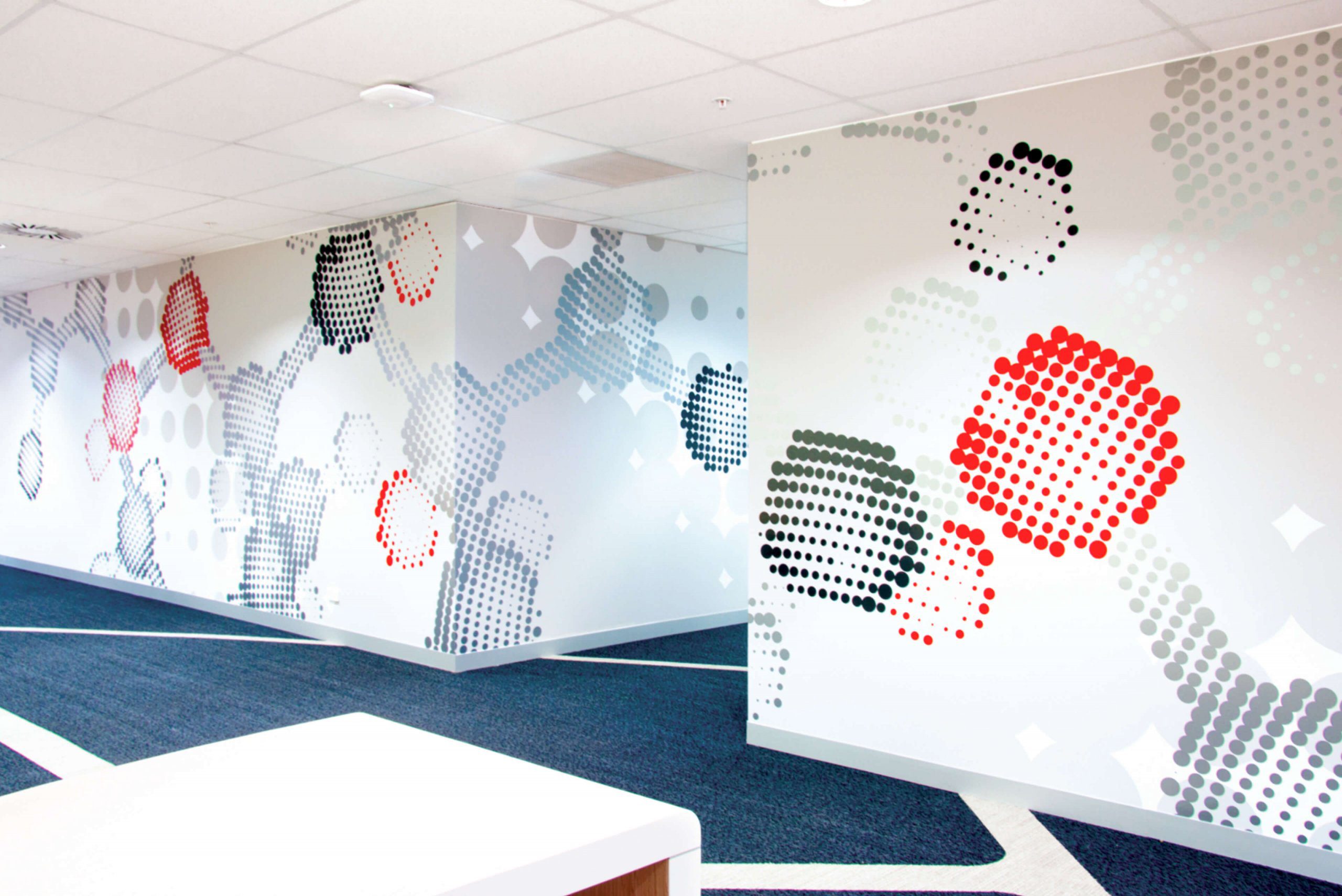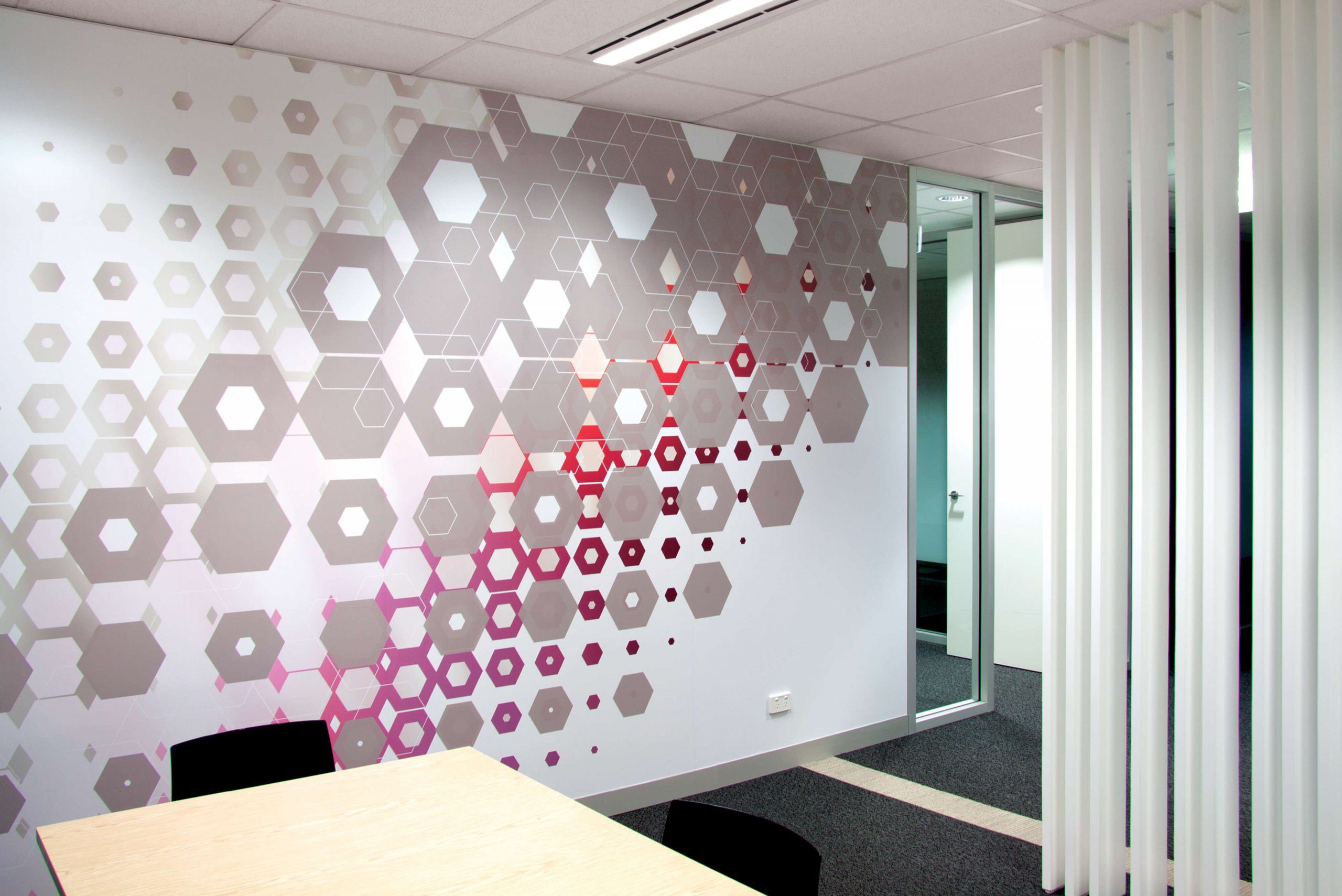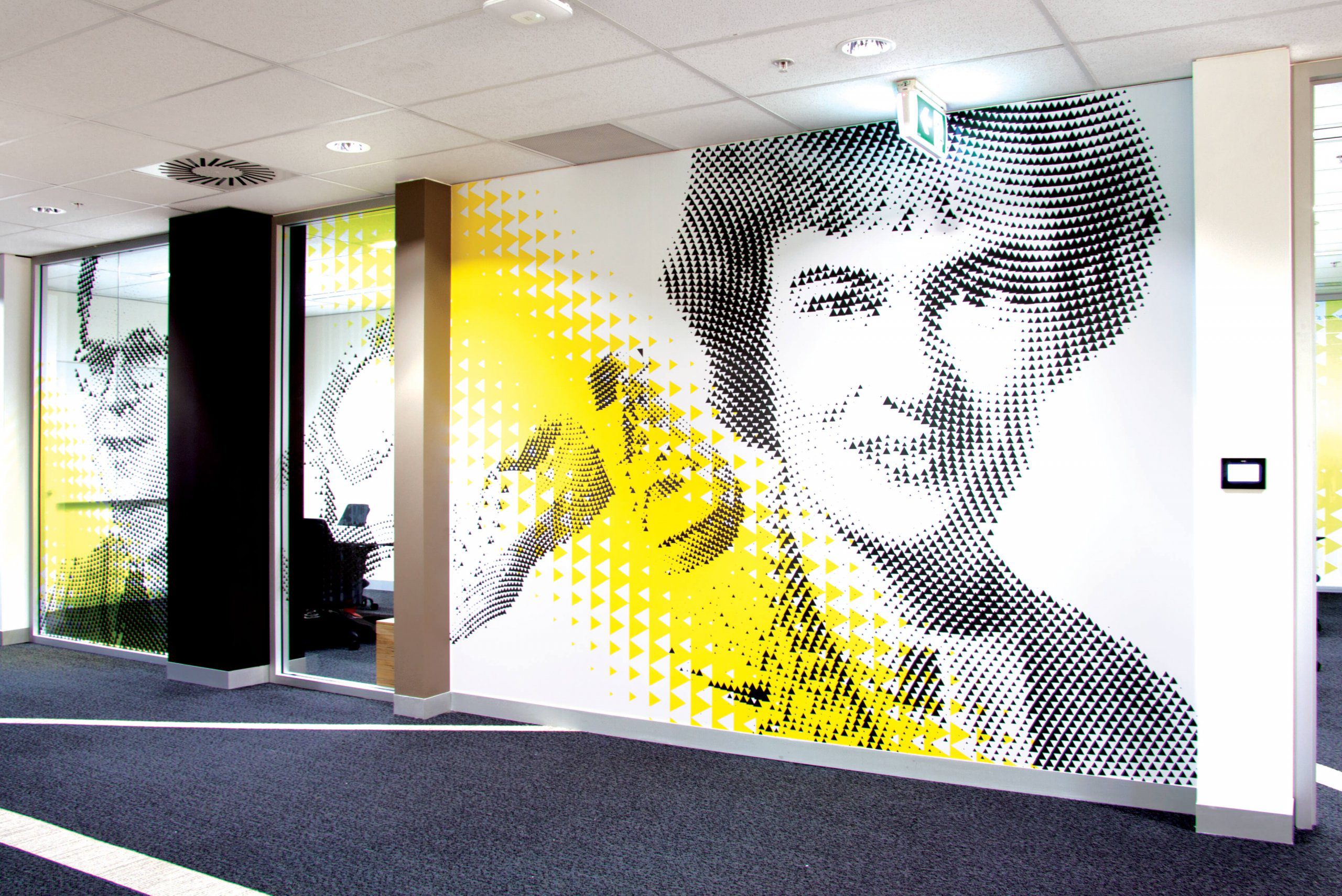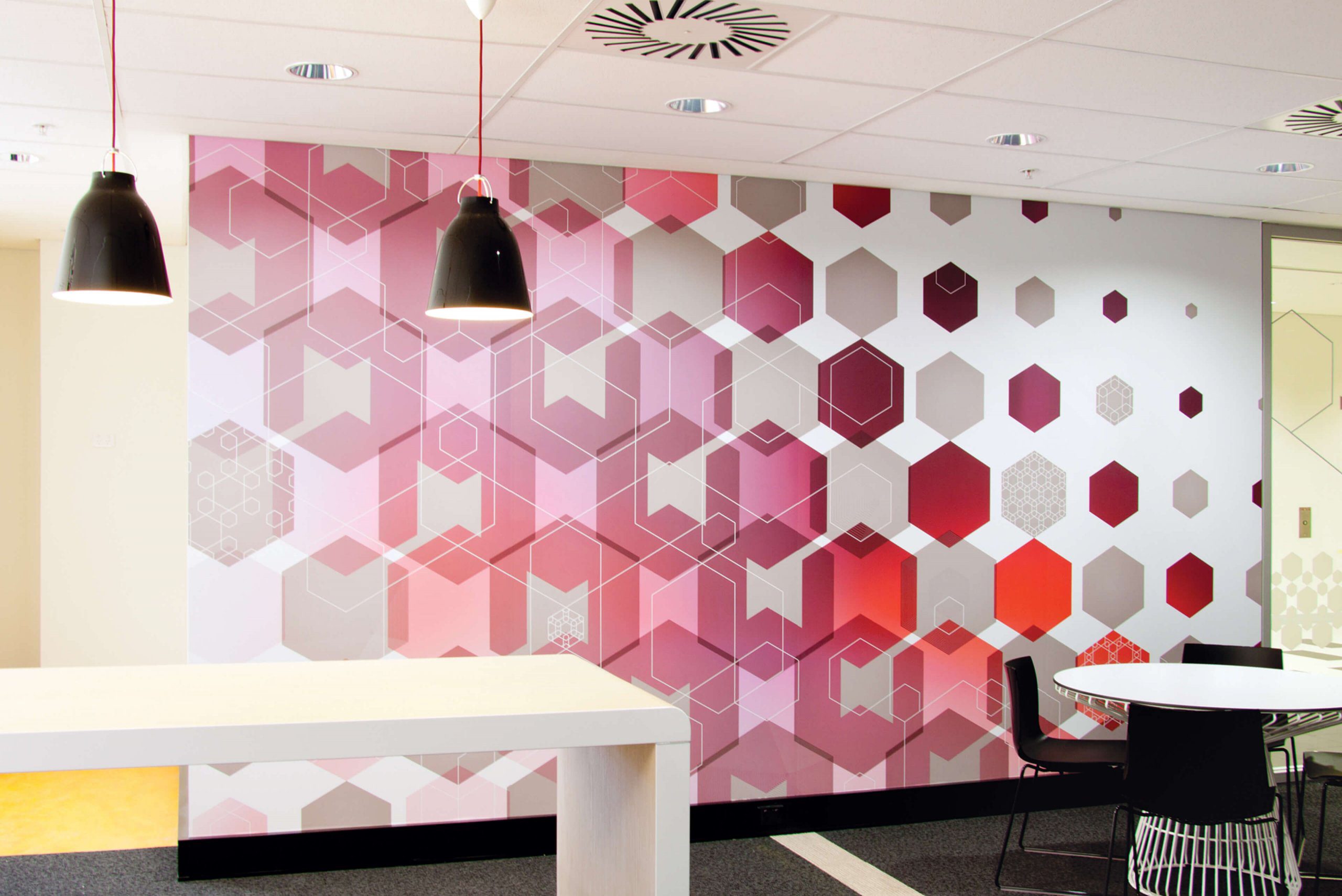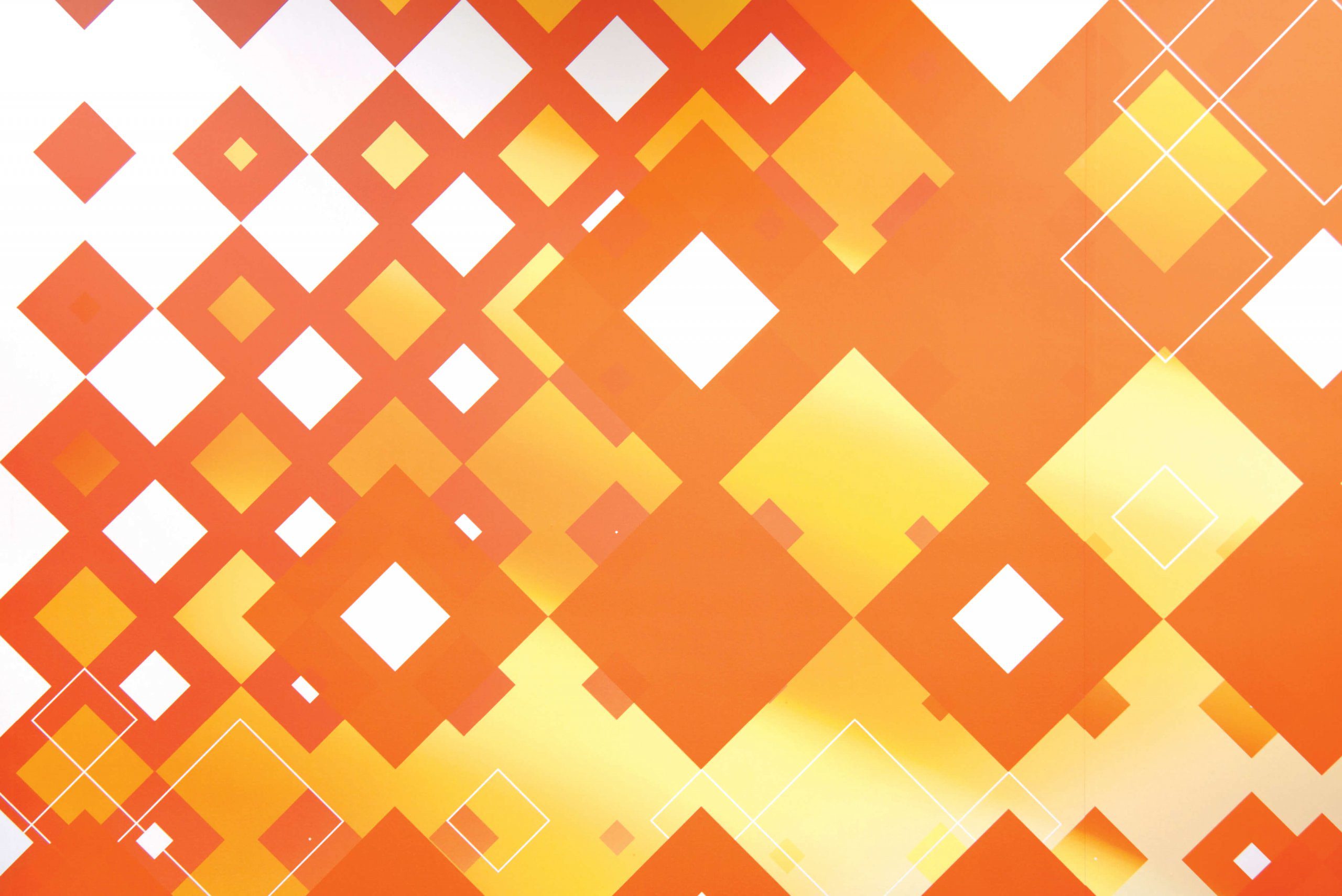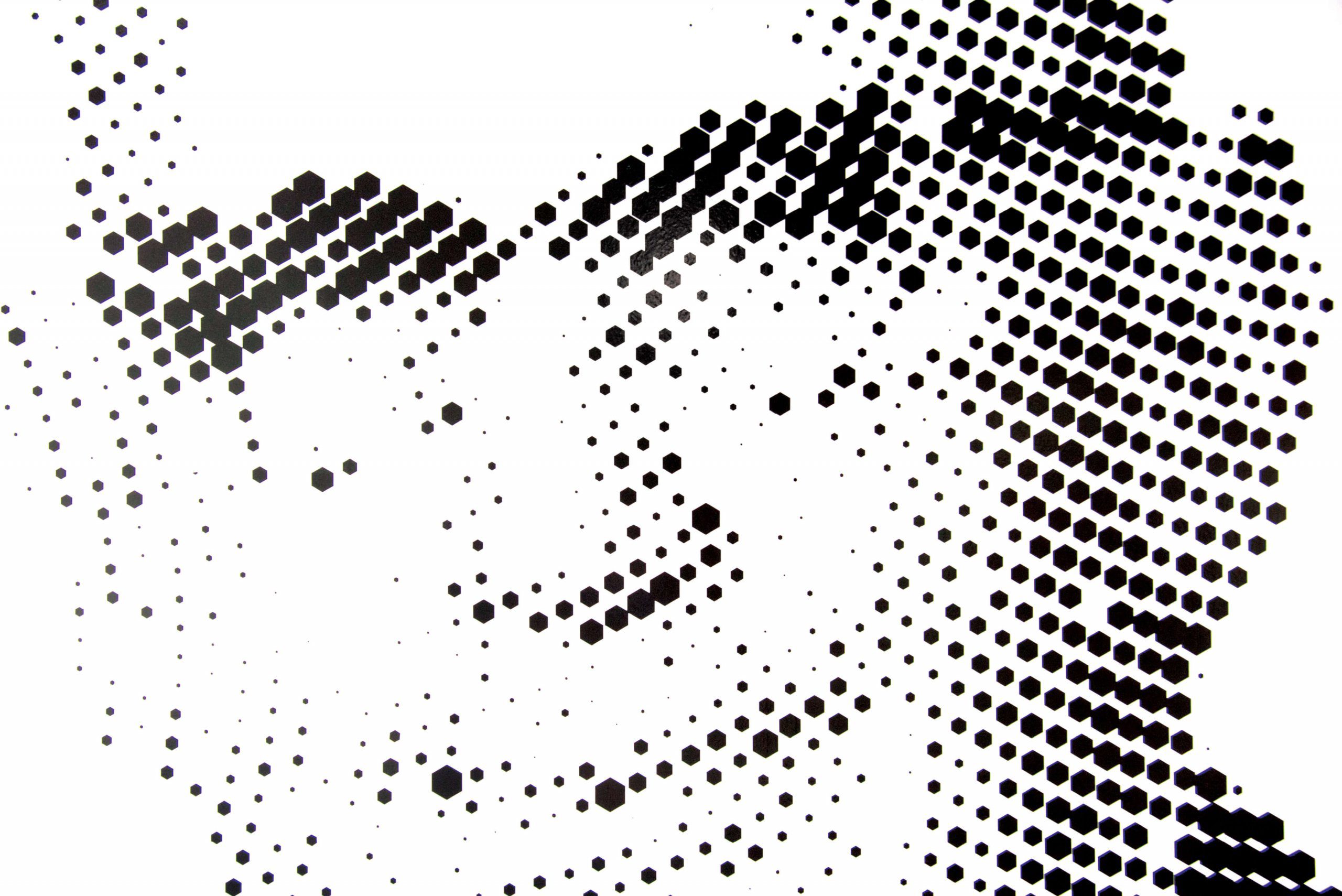 Prev
Next
Large scale illustrations and graphic portraits pay homage to key inventors and innovators from 3M's past.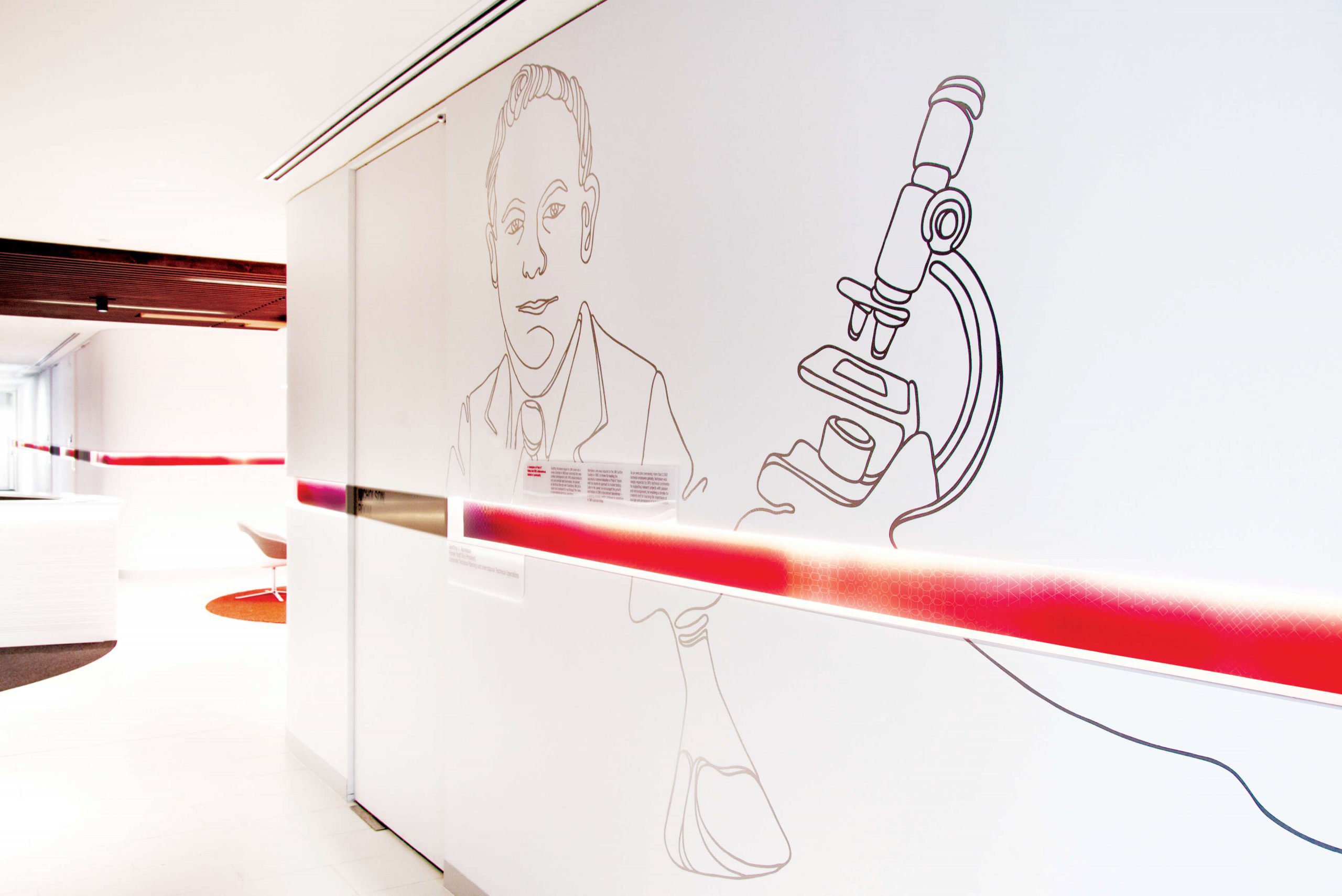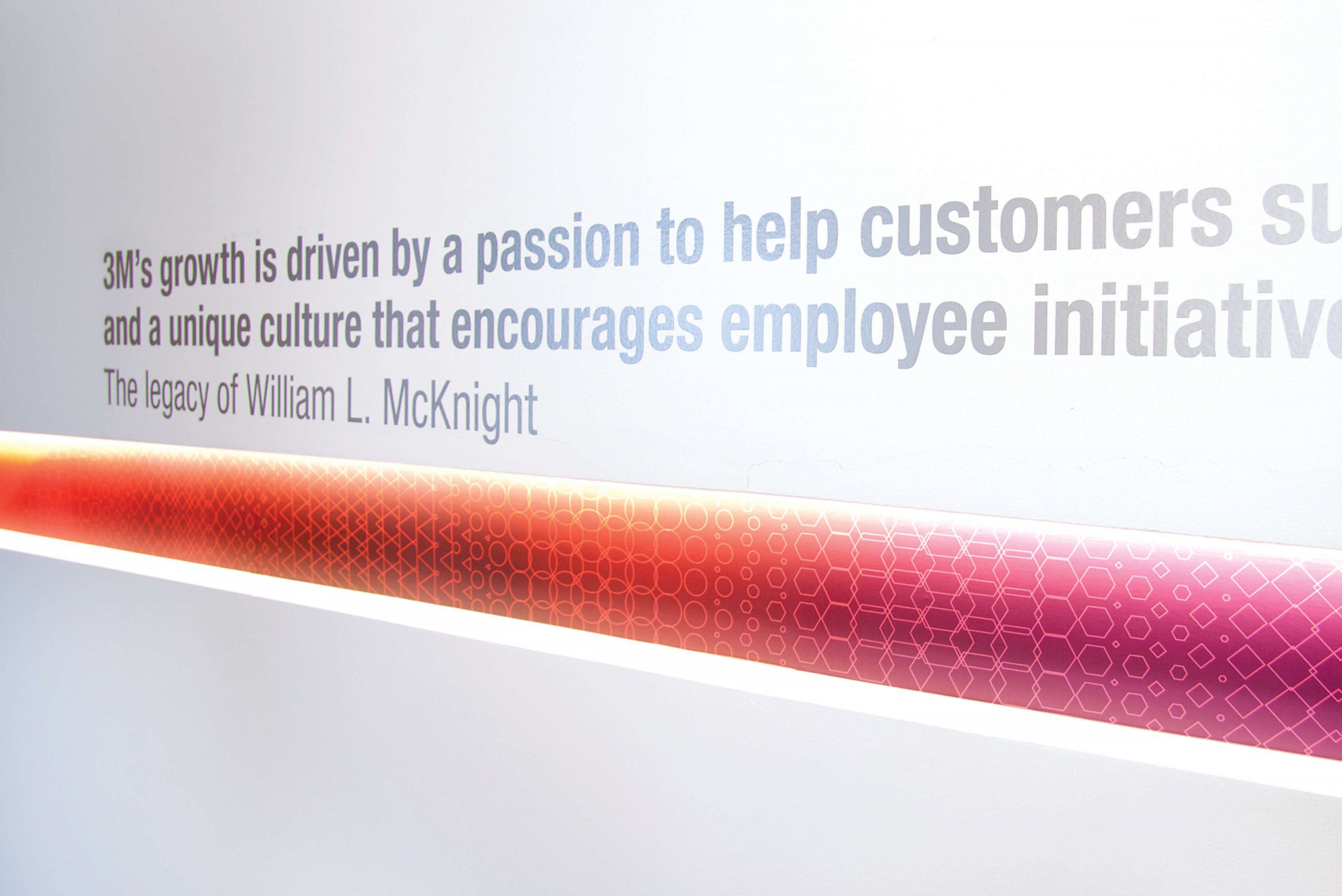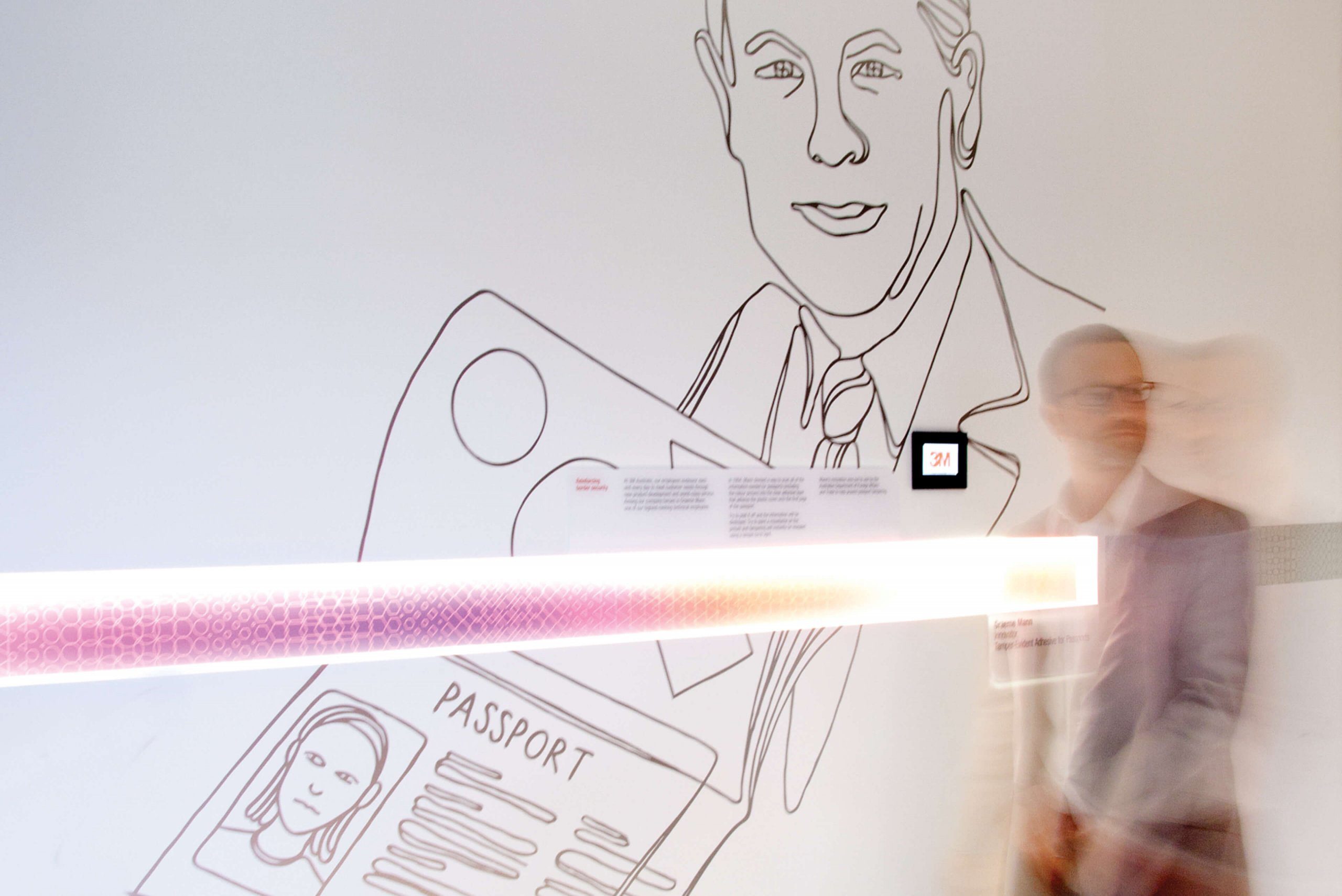 Prev
Next
3M's extensive history is celebrated with an unconventional and visually impressive 100sqm wall relief, showcasing the brand's evolution over the last hundred years.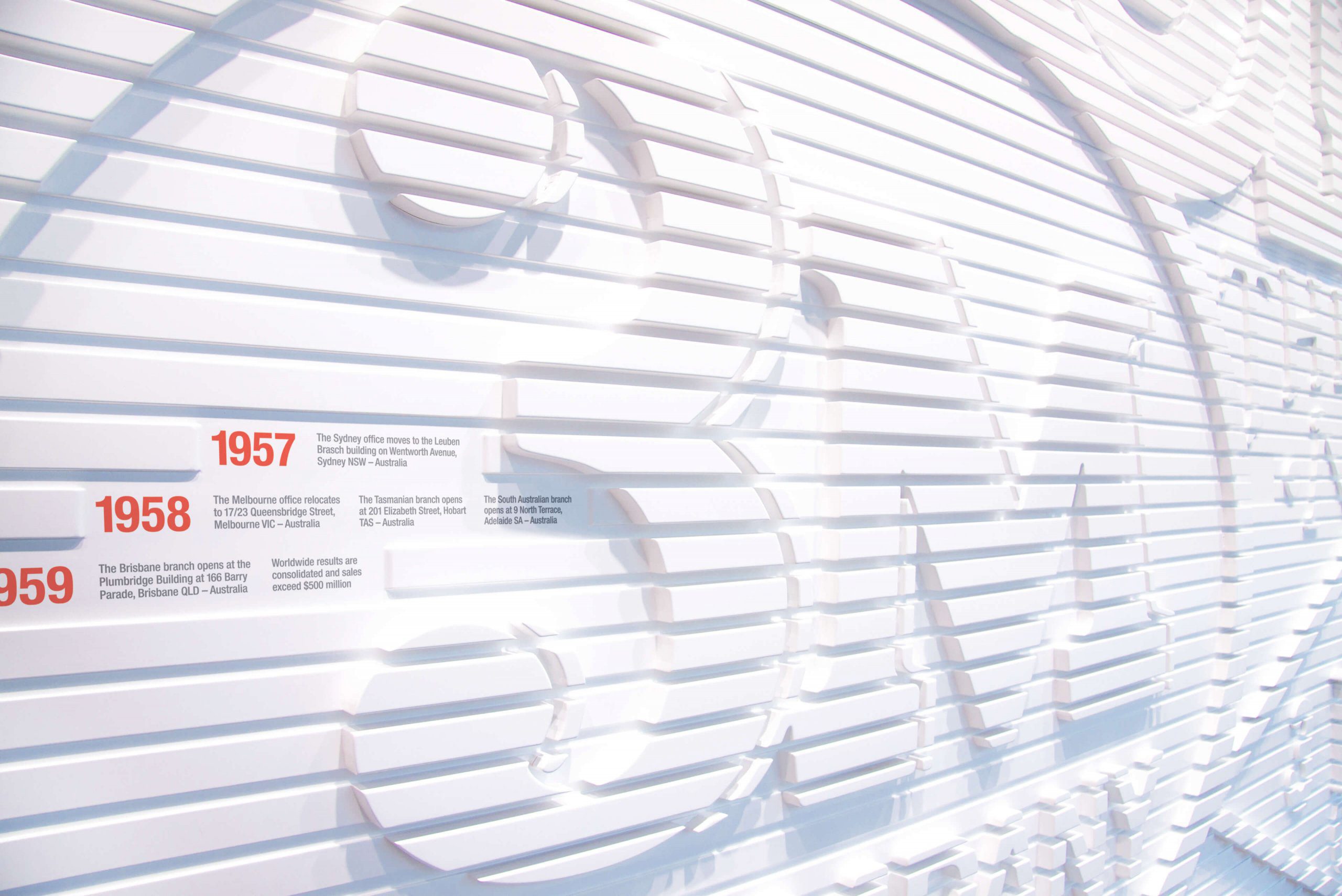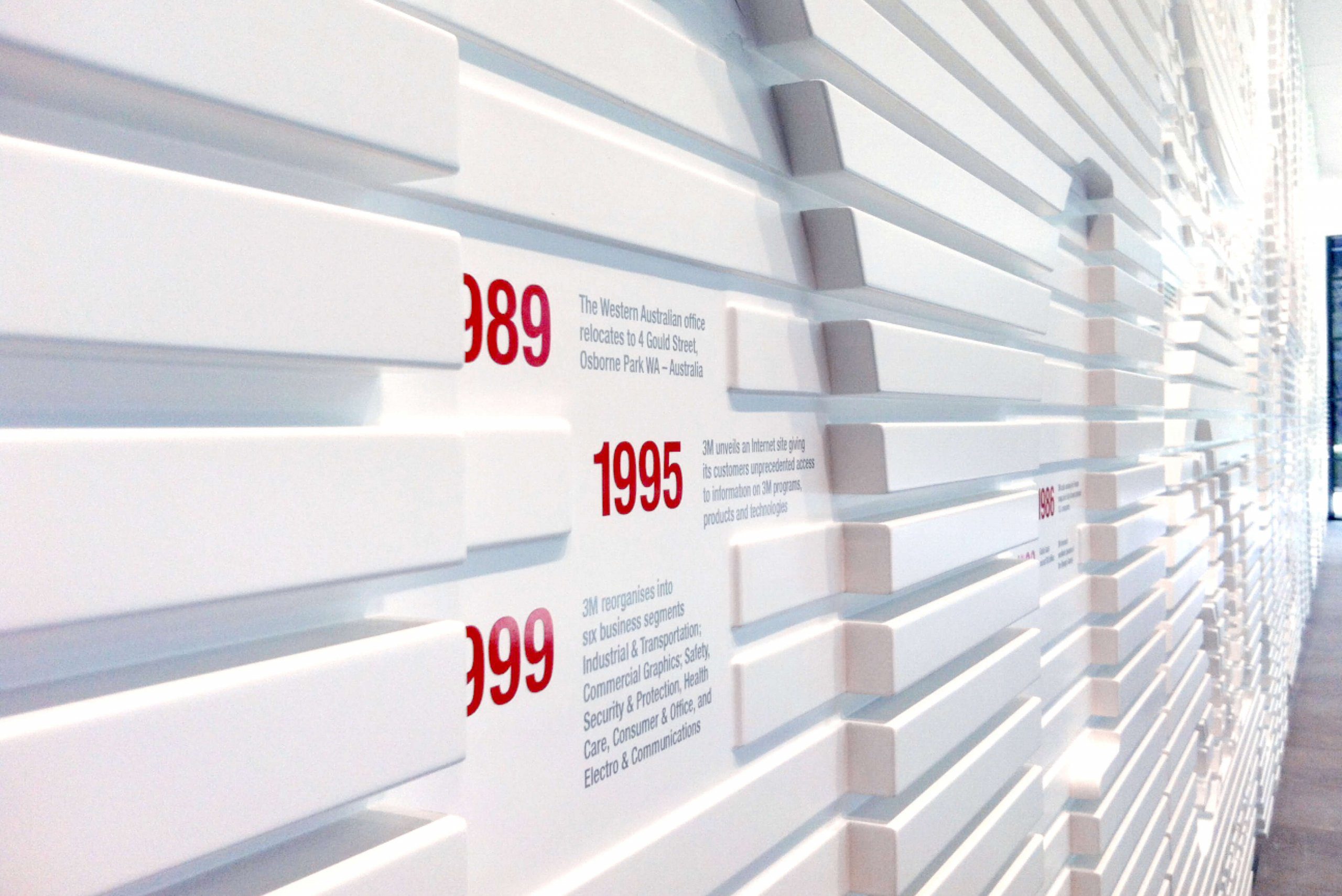 Prev
Next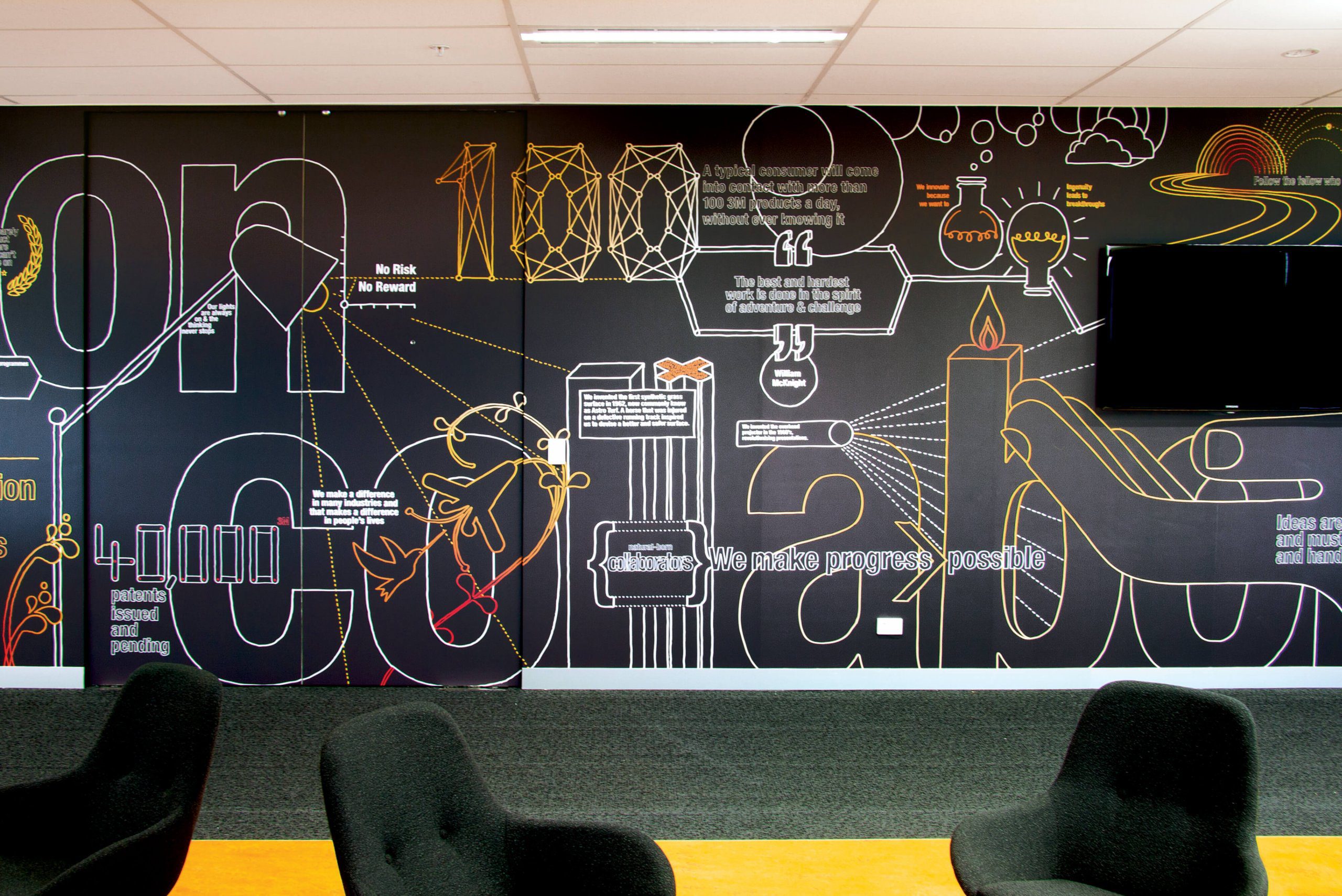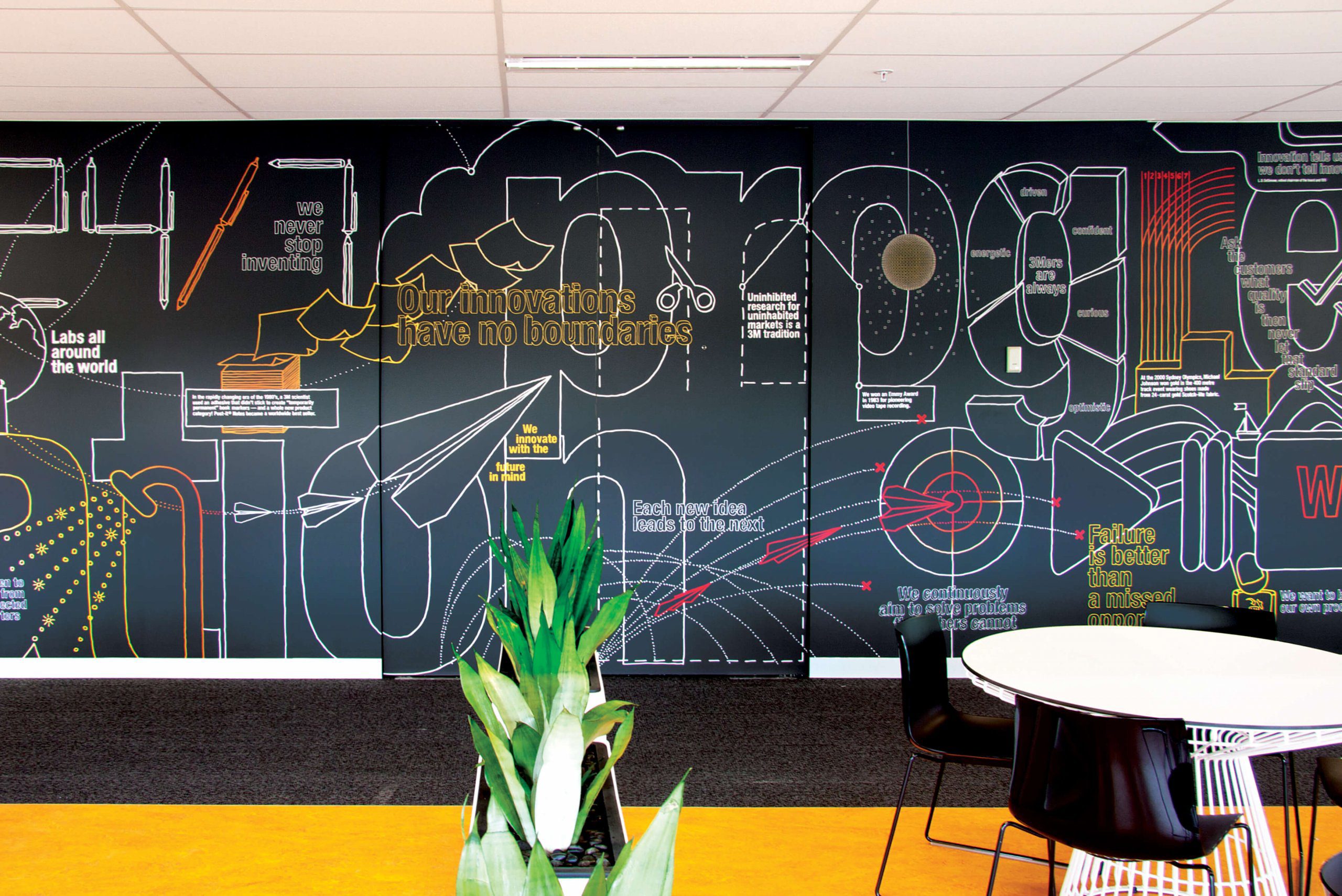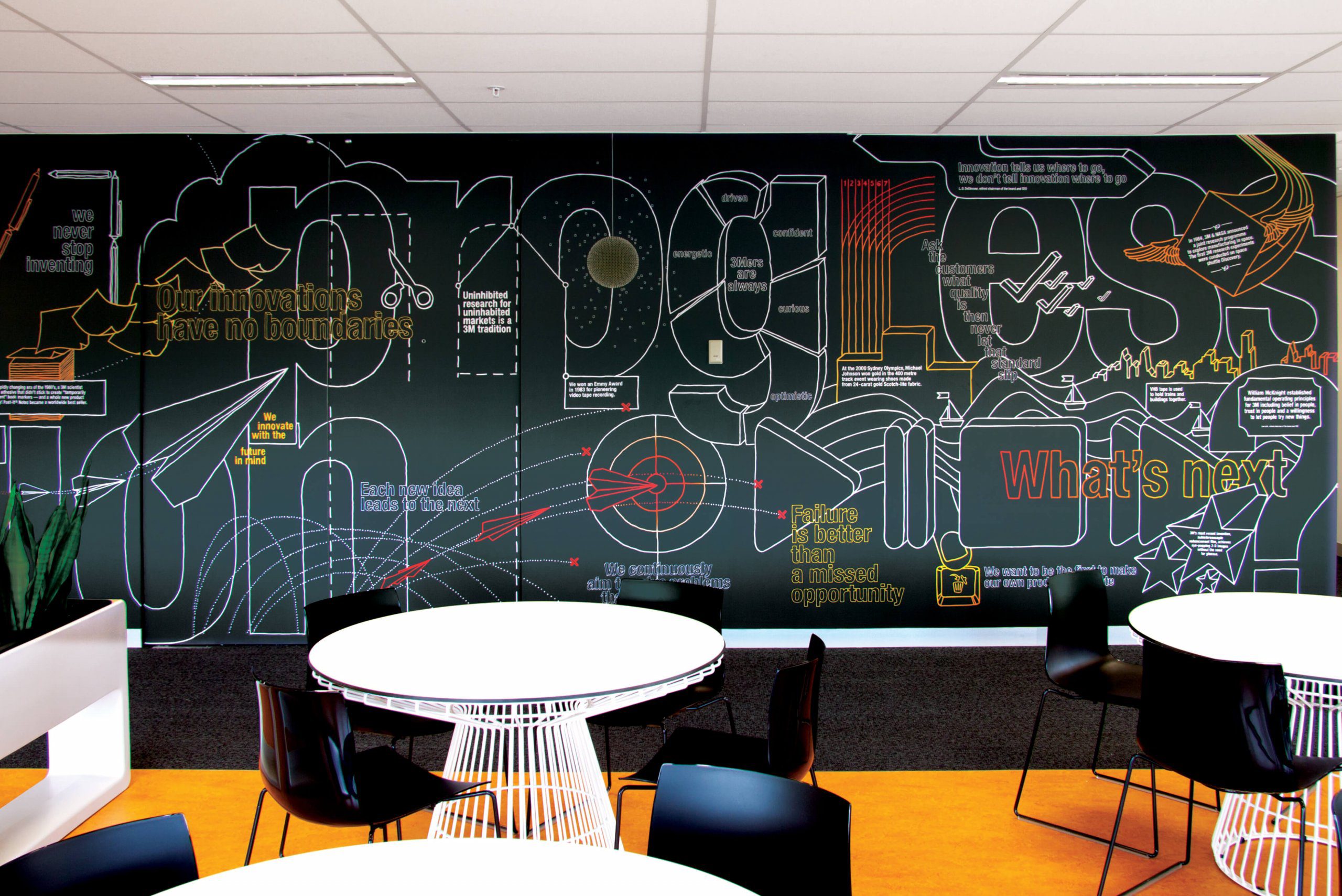 Prev
Next