LinkedIn
A global network gets locally connected
The new Sydney office celebrates the brand's globally connected values and culture, whilst creating an internal branding experience inspired by some iconic 'Australiana', but with a LinkedIn twist!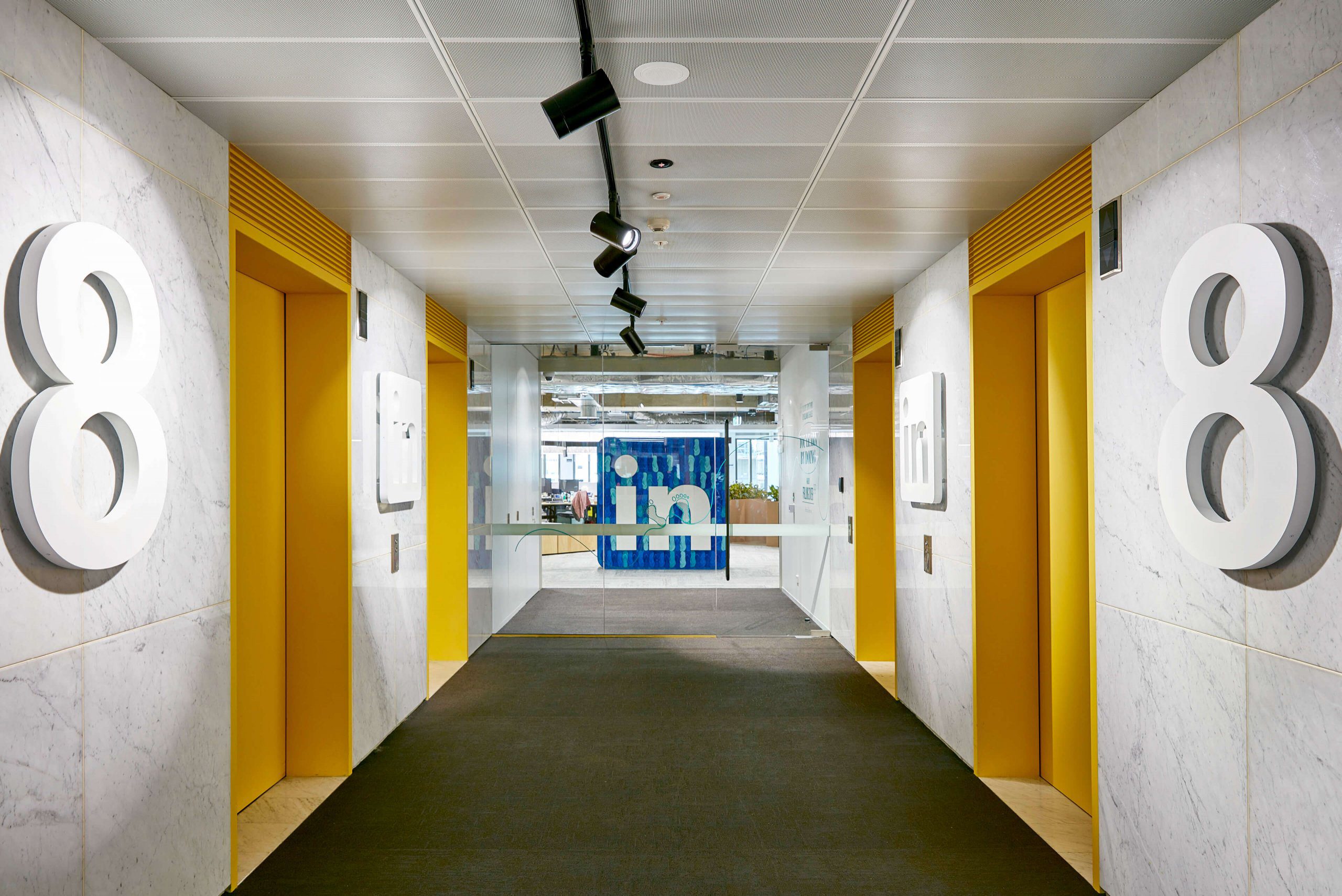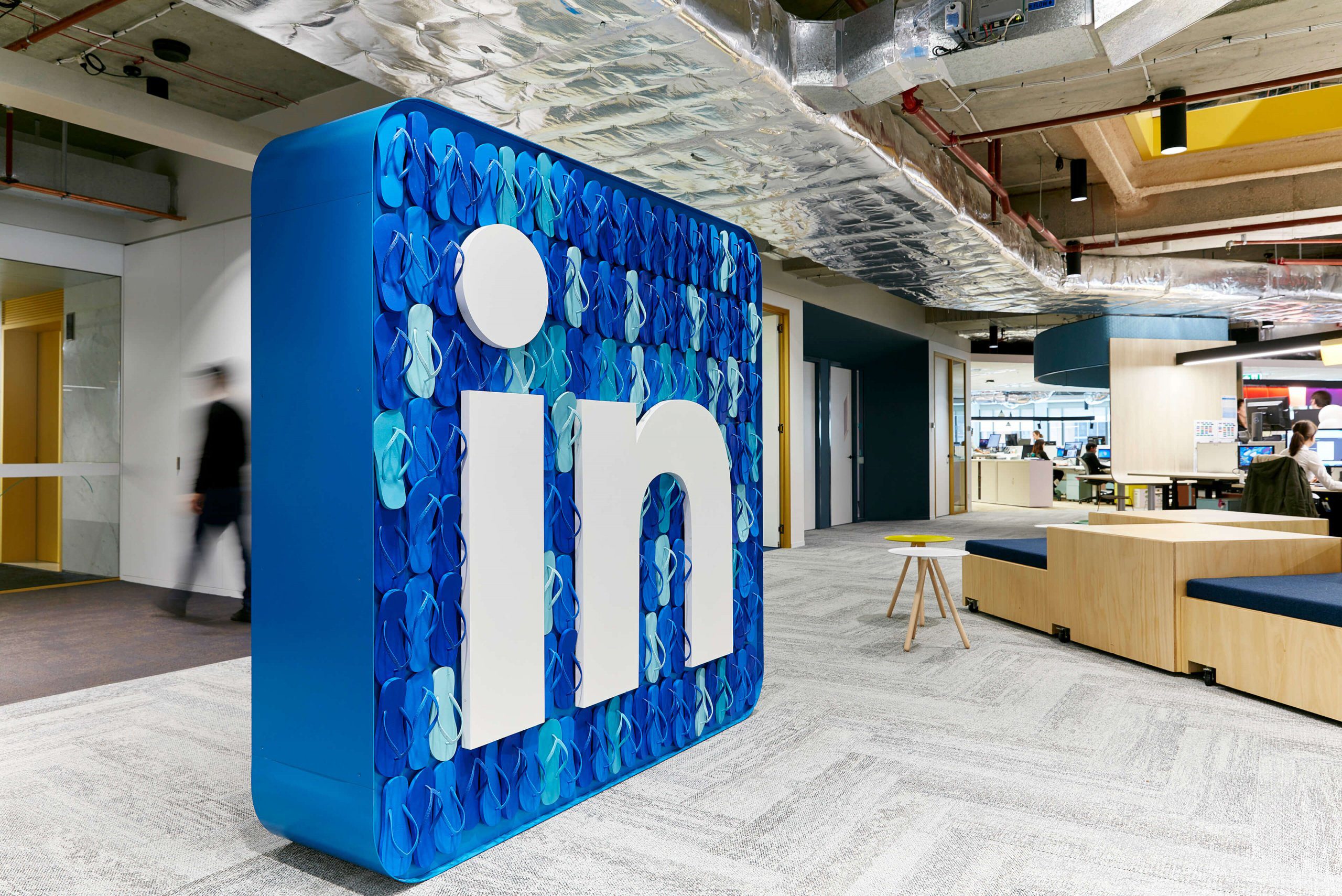 On arrival you are greeted by a giant LinkedIn 'button'. The supersized freestanding logo, covered in blue coloured thongs (or flip-flops to some!), references Sydney's much celebrated beach culture, and sets up the theme for what is to come.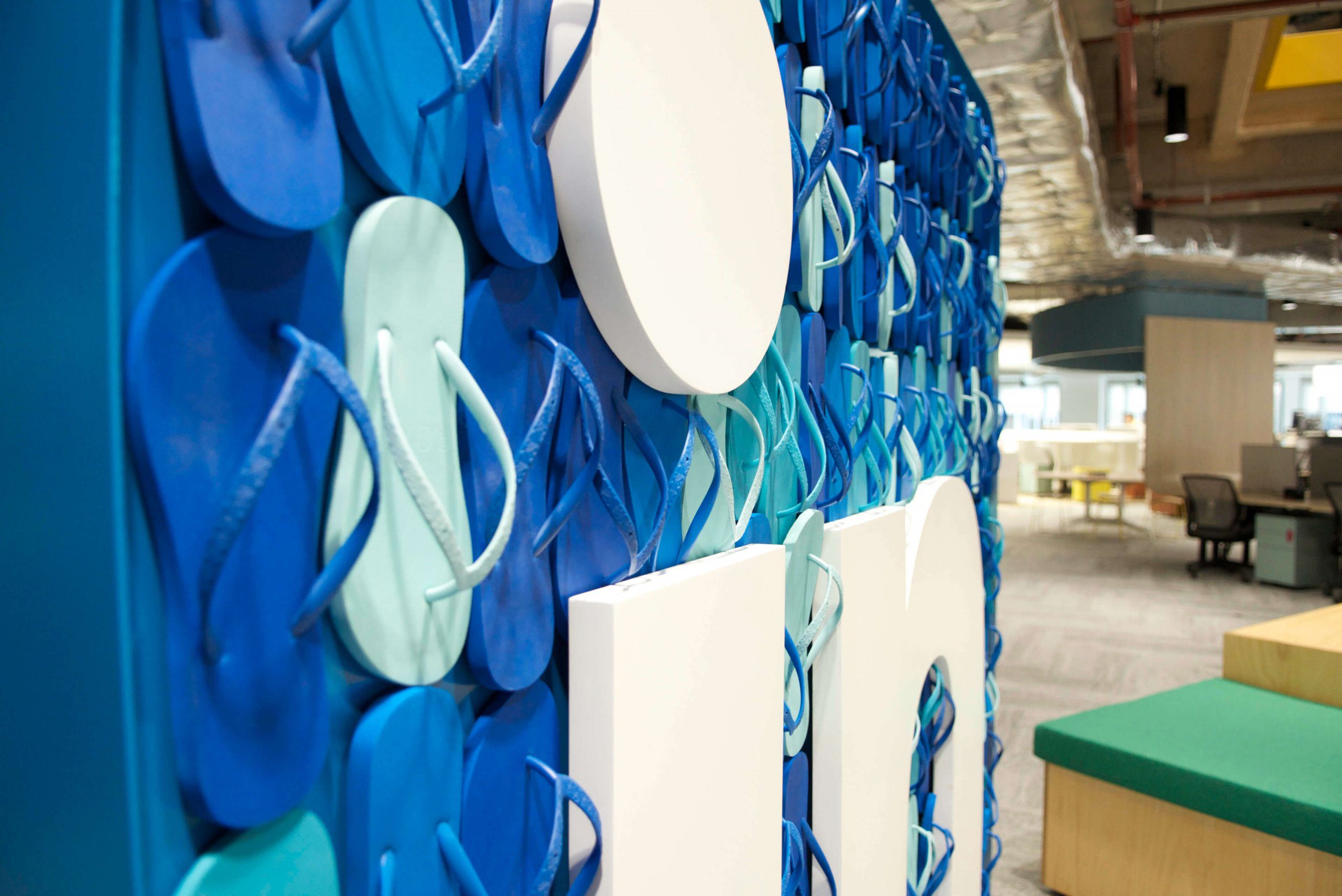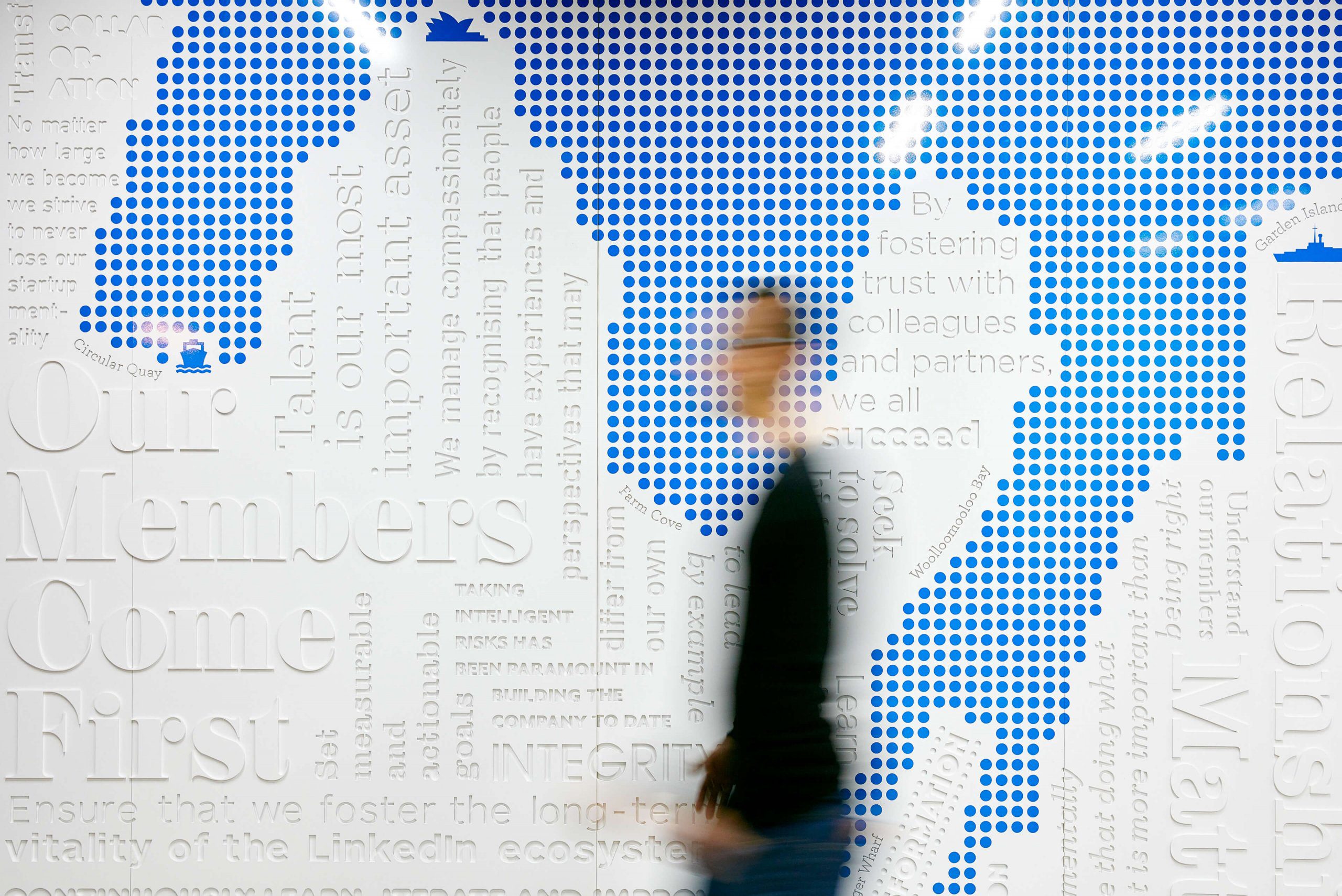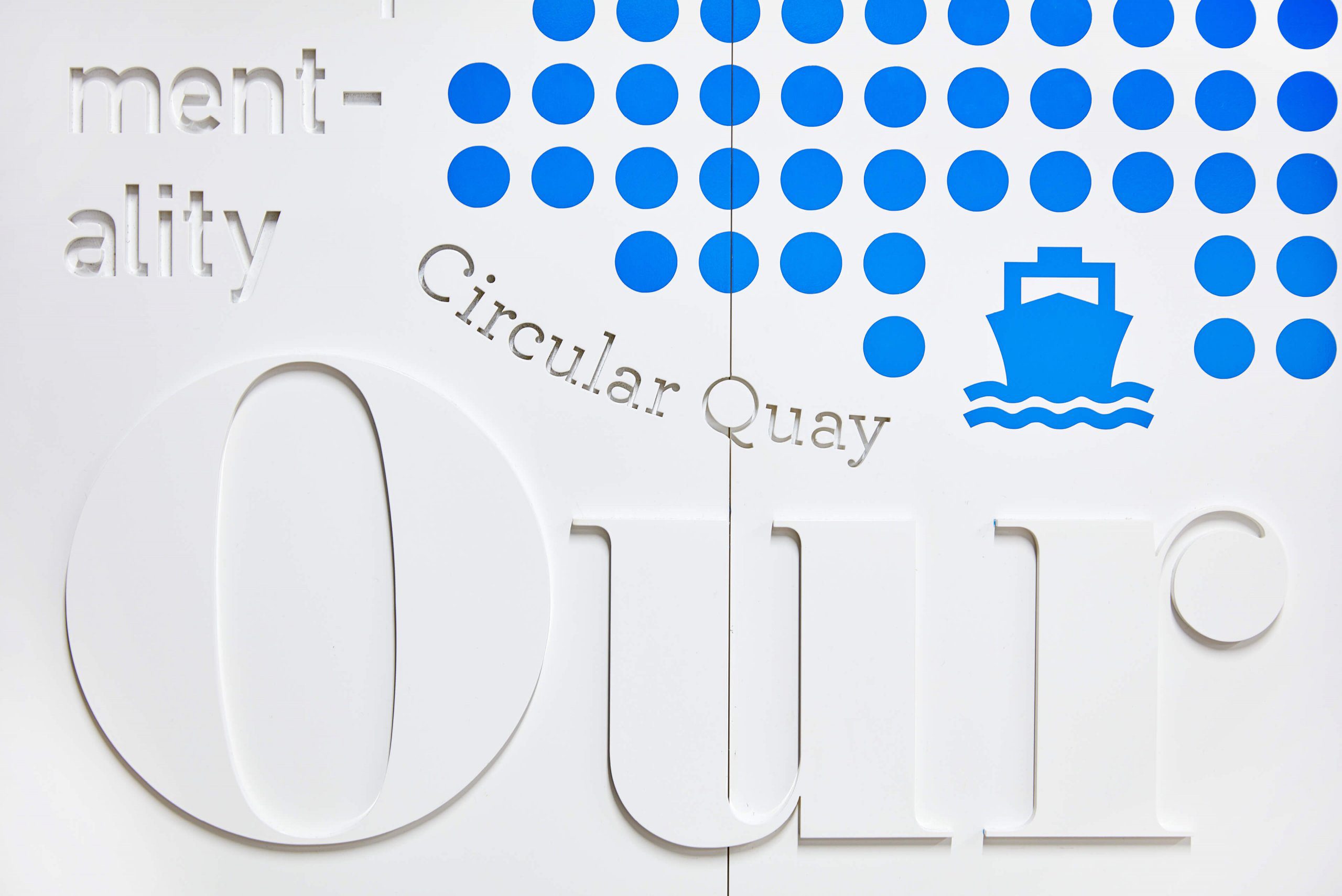 Prev
Next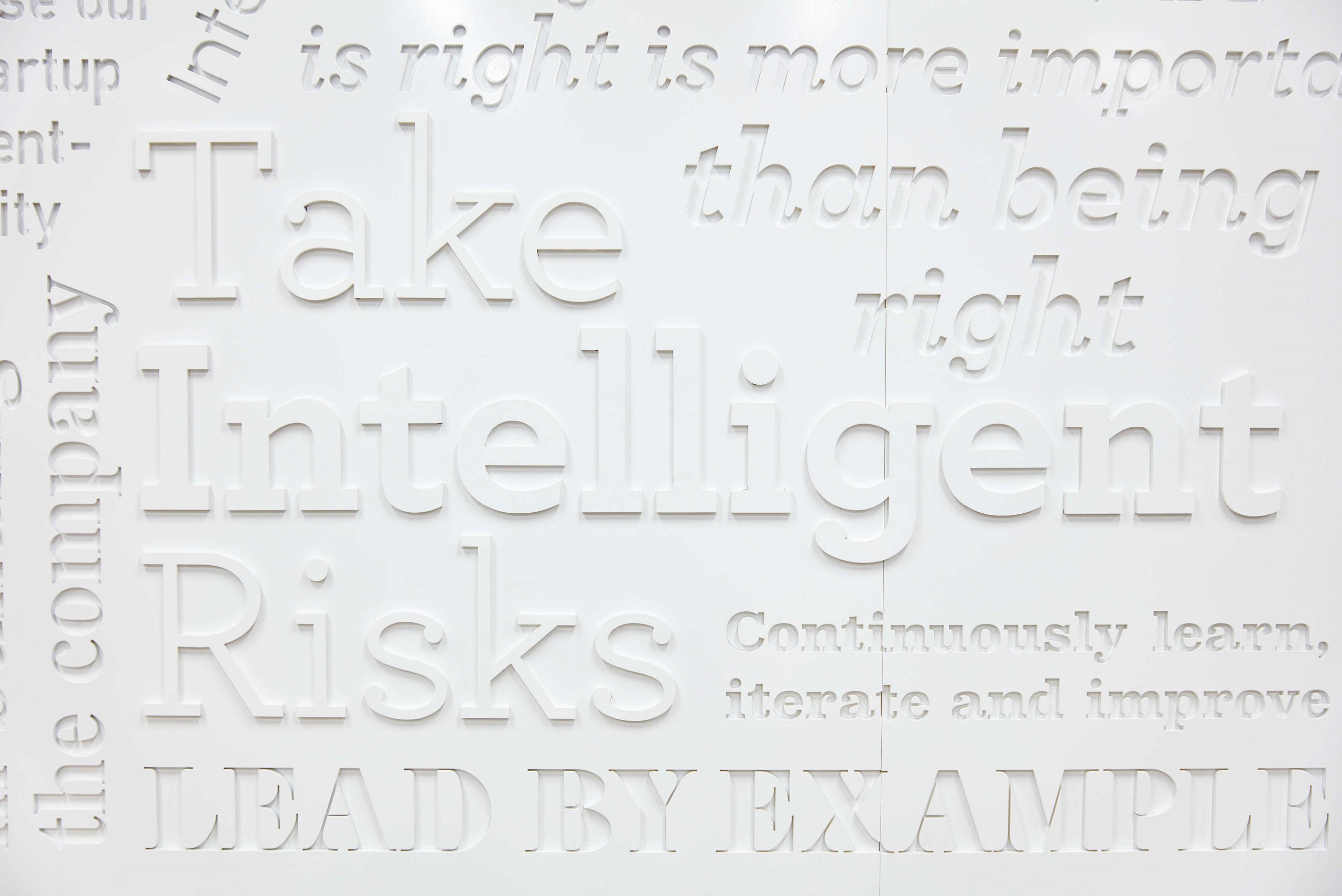 The beach thematic further manifests as 'paddle pop' sticks for wayfinding signage, custom iconography for amenities, and typographic feature walls inspired by Sydney's harbour coastline. The outcome is a uniquely LinkedIn space, with a suite of distinctive photo opportunities for an audience of global visitors.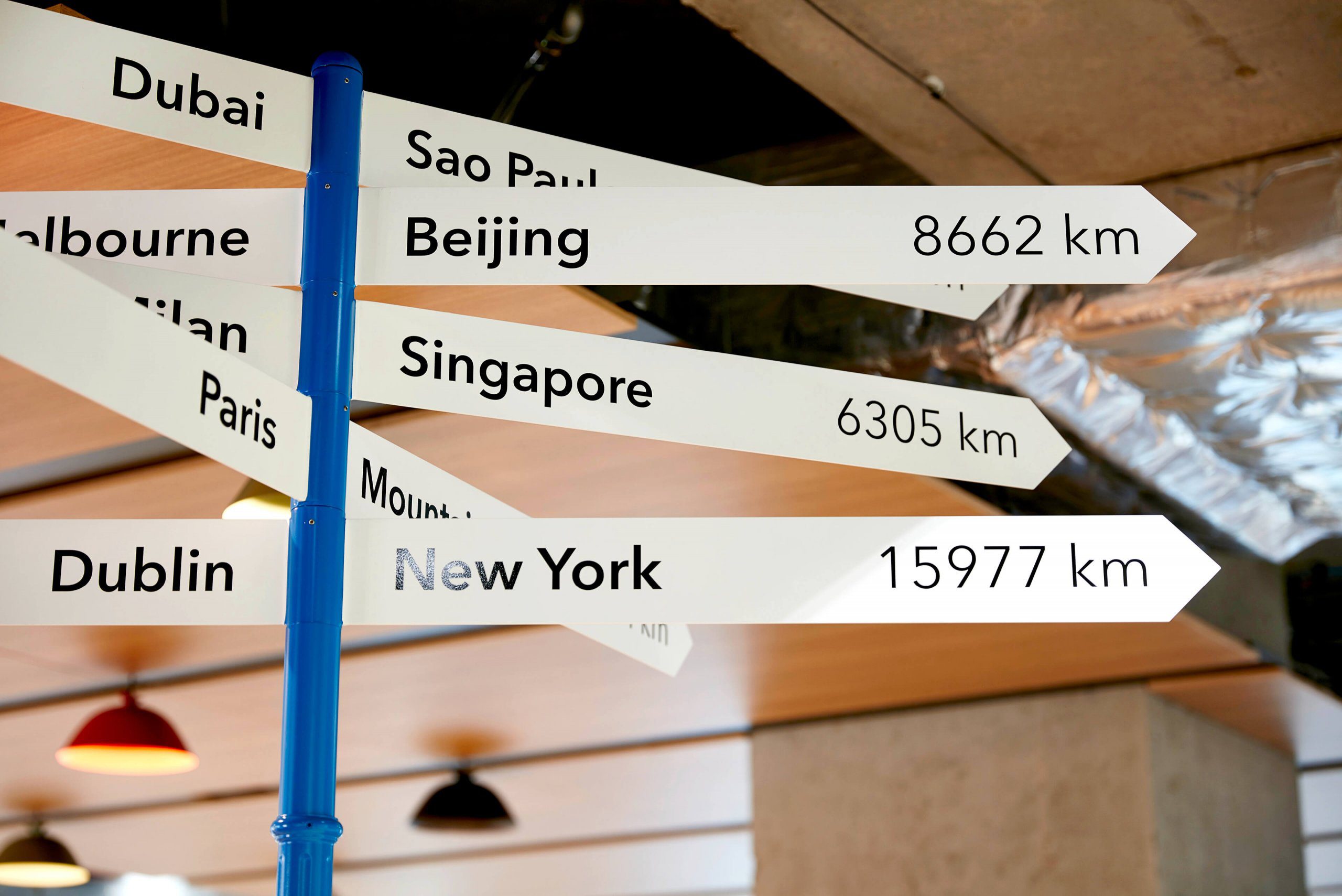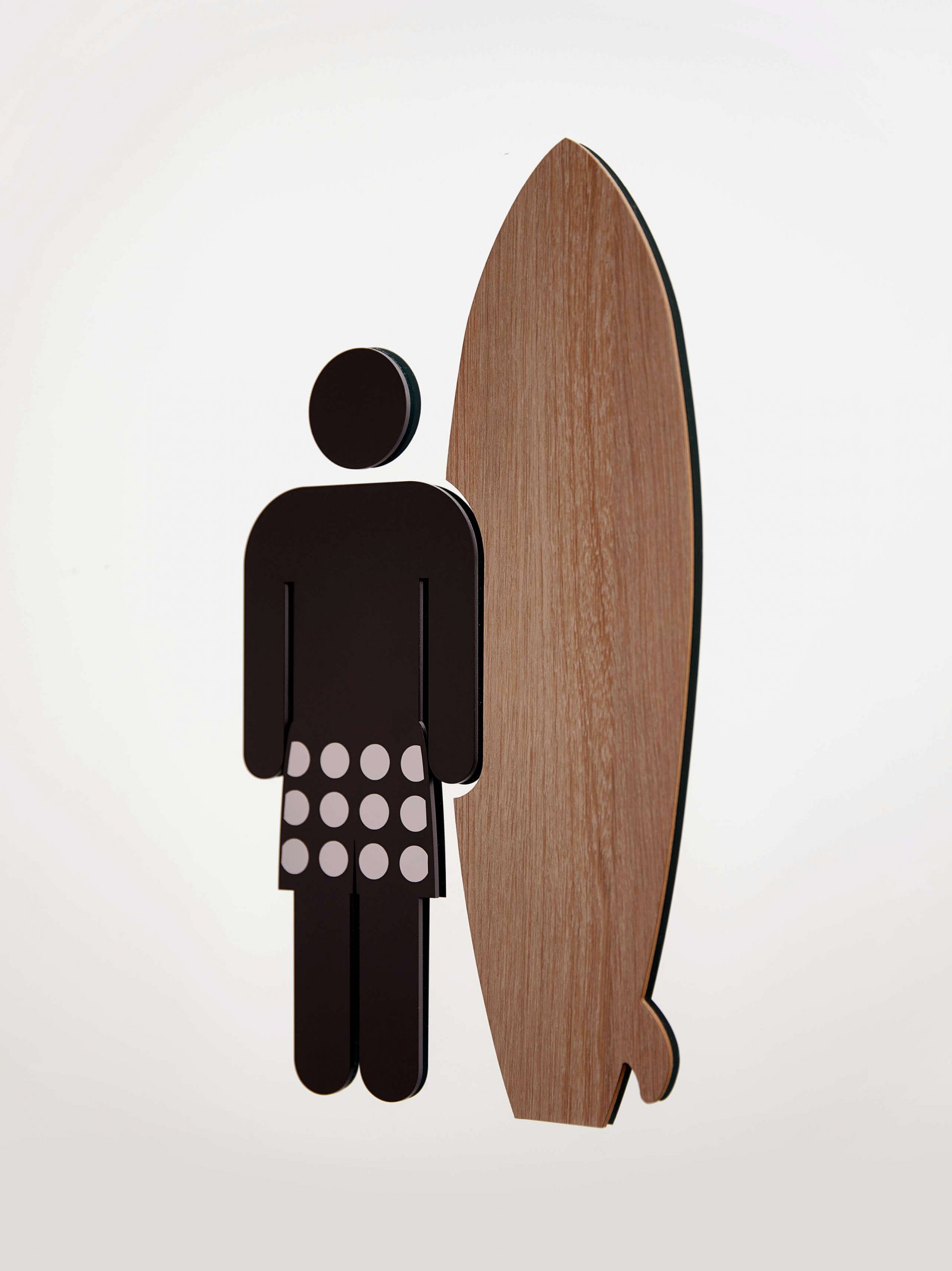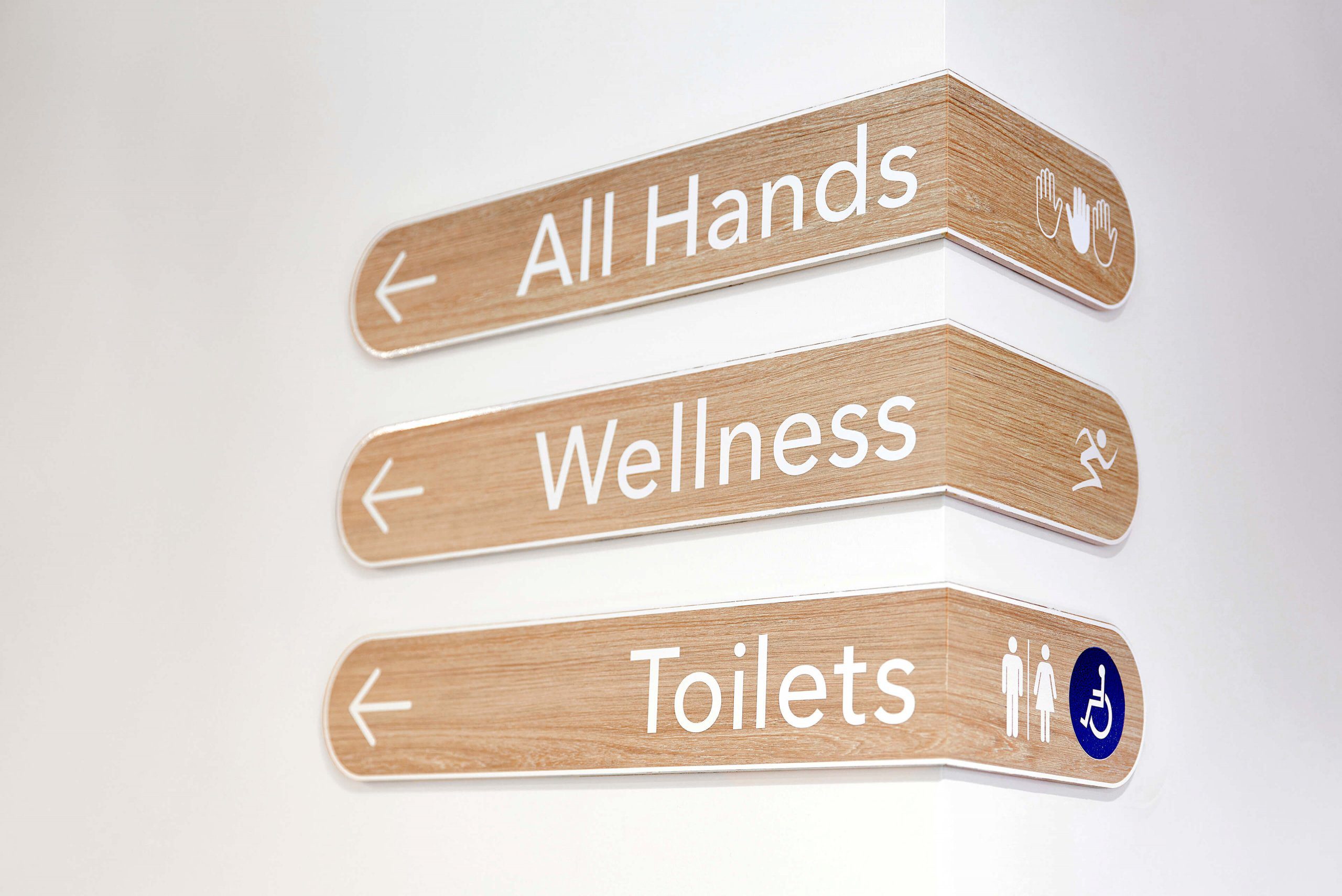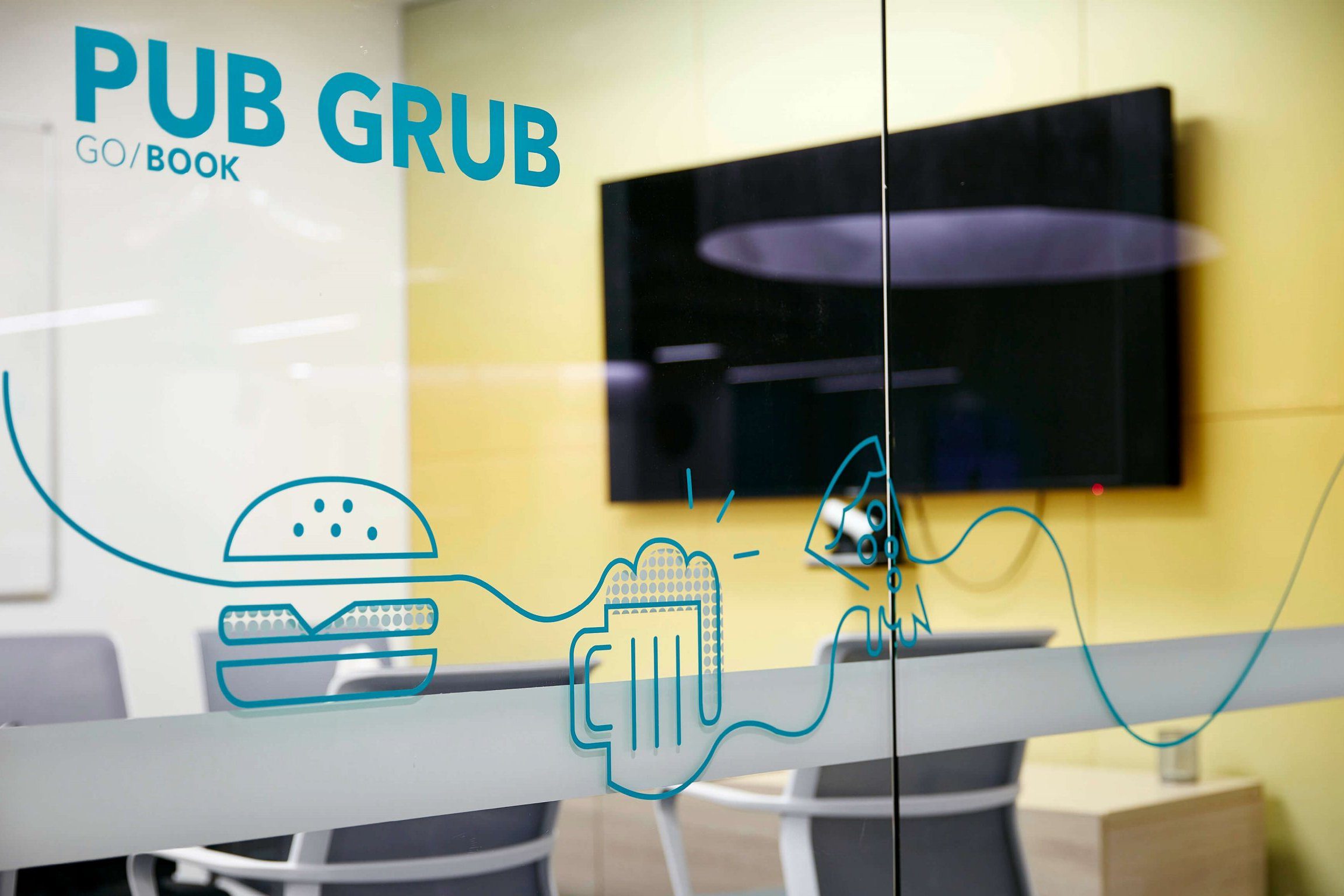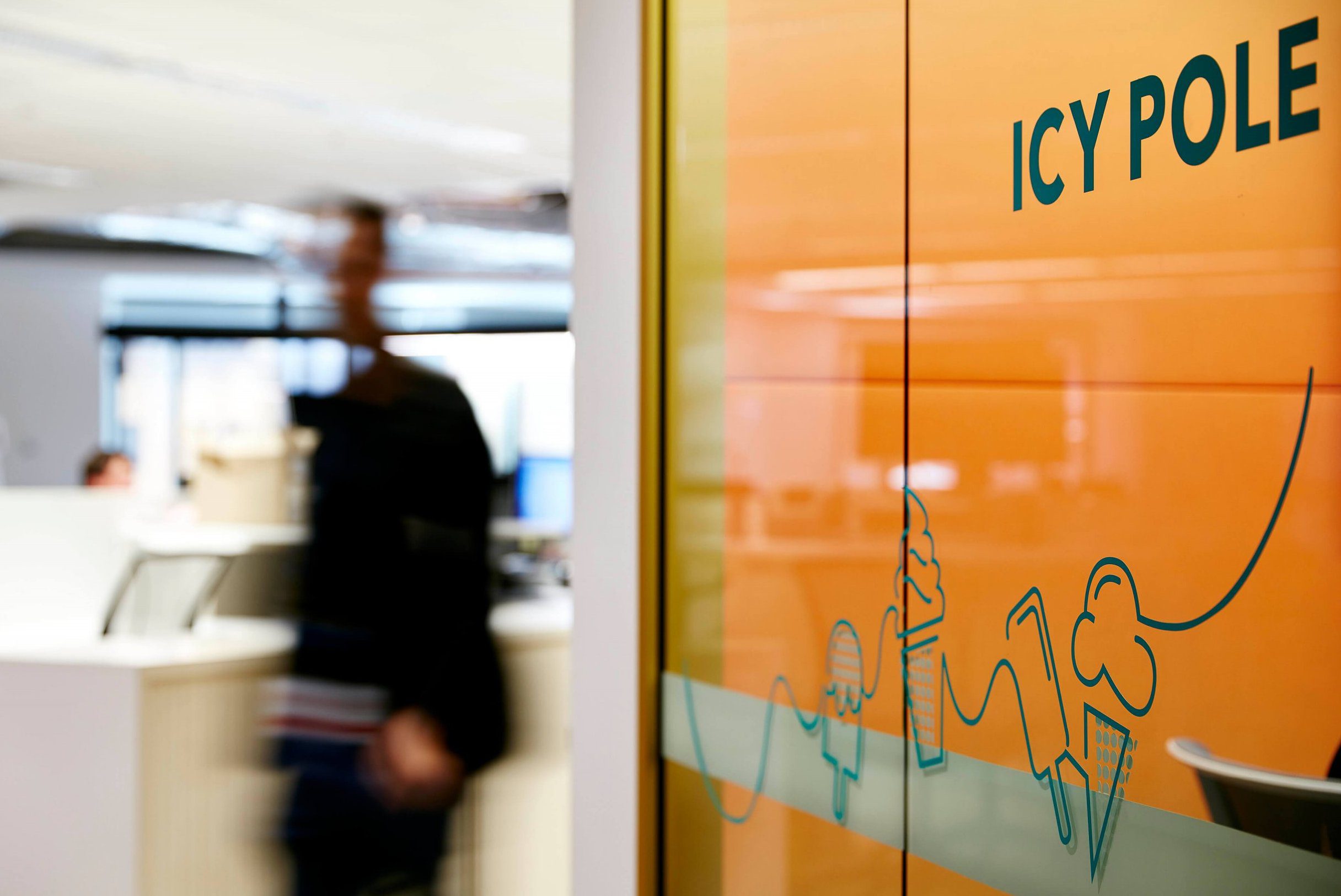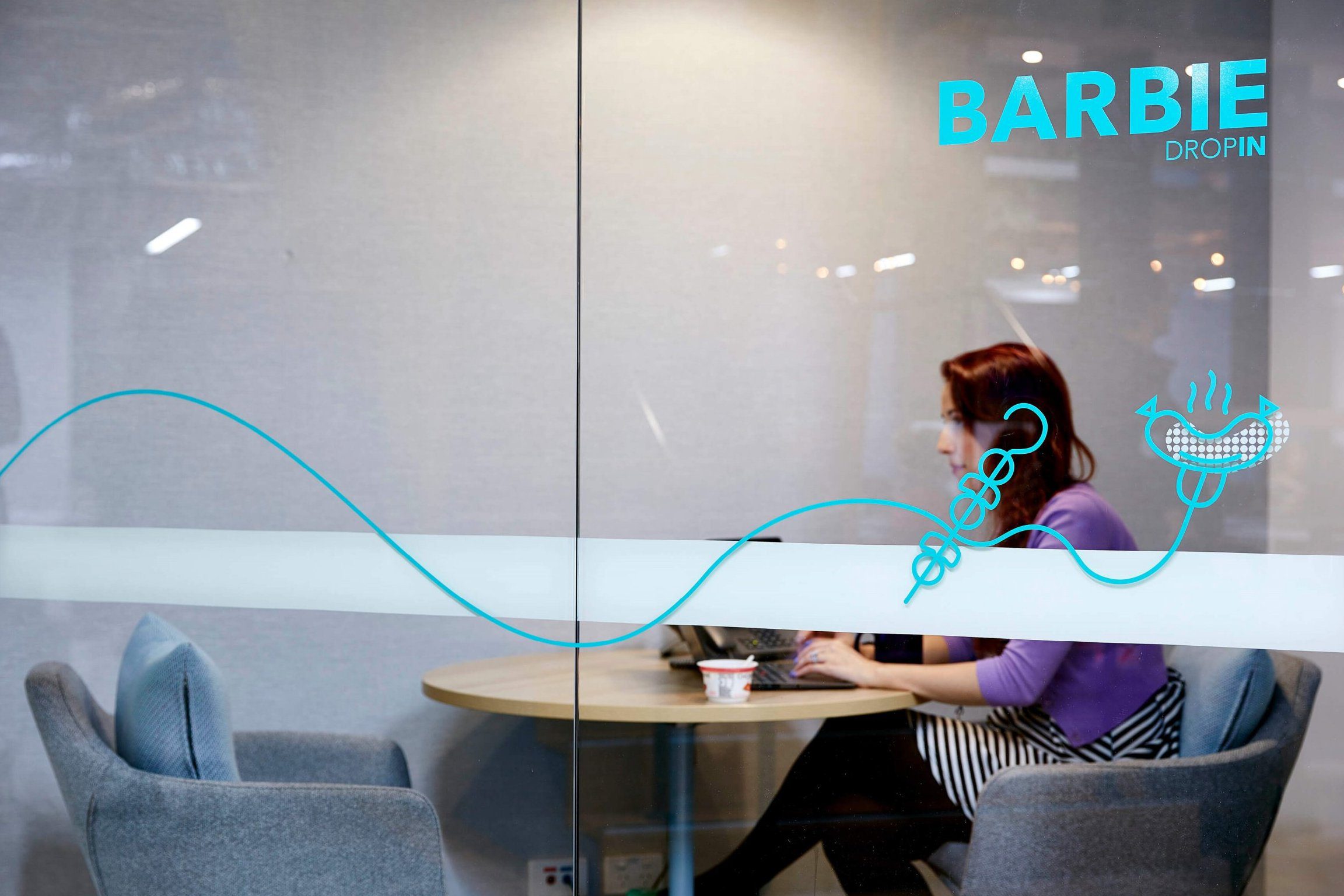 Prev
Next