Goodman – Rosebery Engine Yards
History. In the Making.
Goodman is a global property player in logistics and business space. They own, develop, & manage industrial realty throughout Sydney and beyond.
As Sydney's largest commercial island site – The Rosebery Engine Yards (The REY) is a proud new 19,000sqm adaptive reuse campus-style site – being developed into a huge single-level commercial workplace.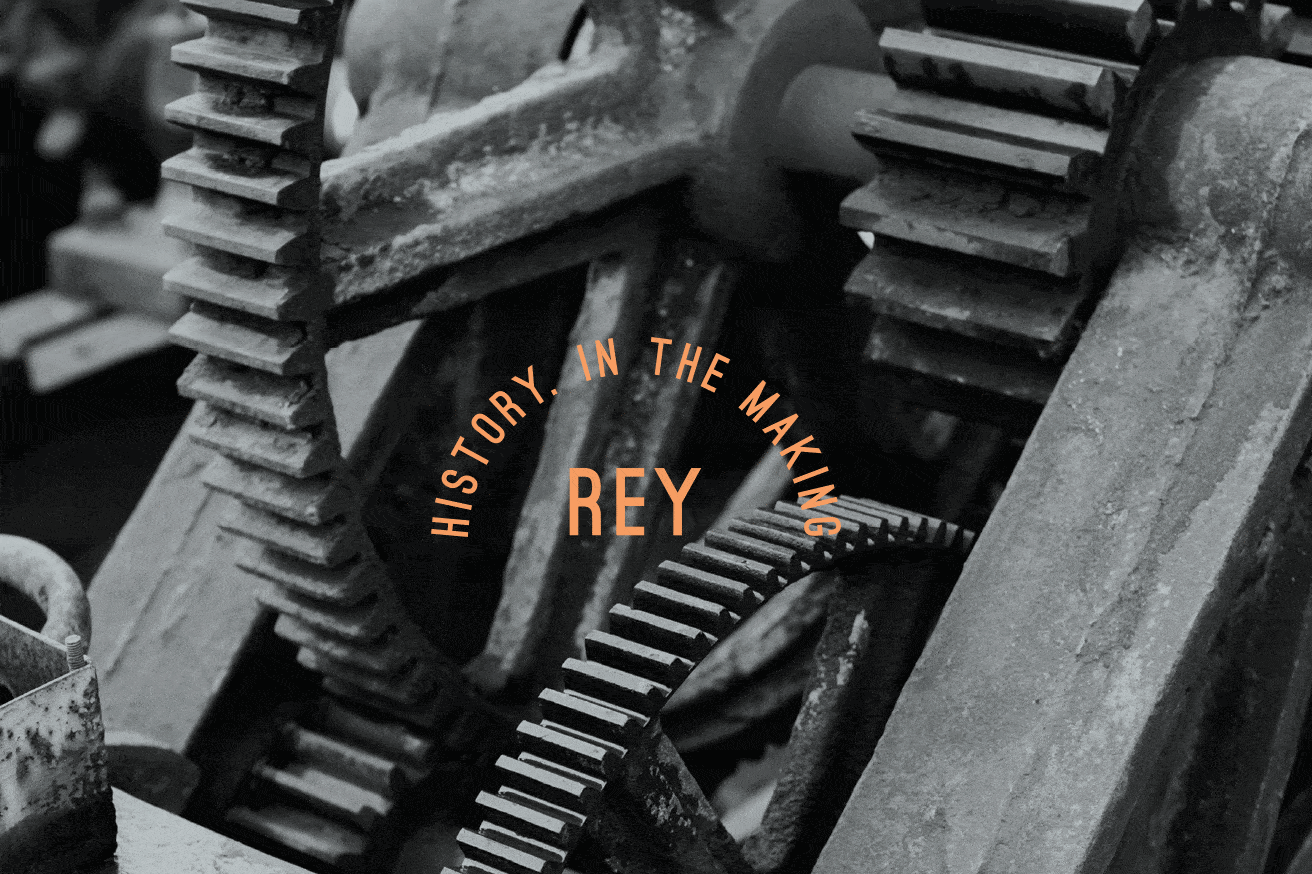 THERE was commissioned to consult on creating a unique positioning and brand campaign to aid with the upcoming leasing drive.
Our brief was to underpin the project with a well-articulated positioning framework that would inform and influence the brand launch campaign.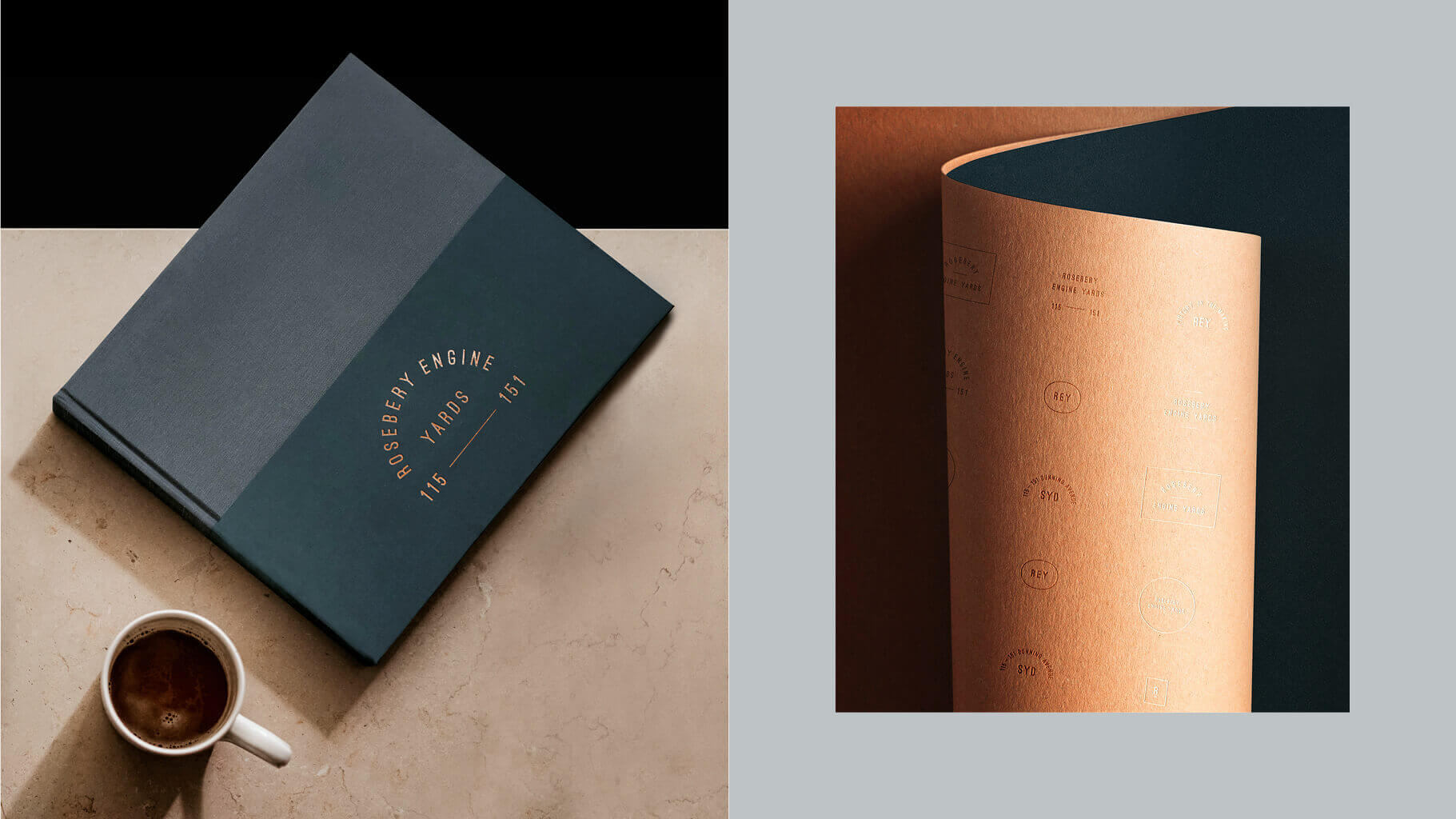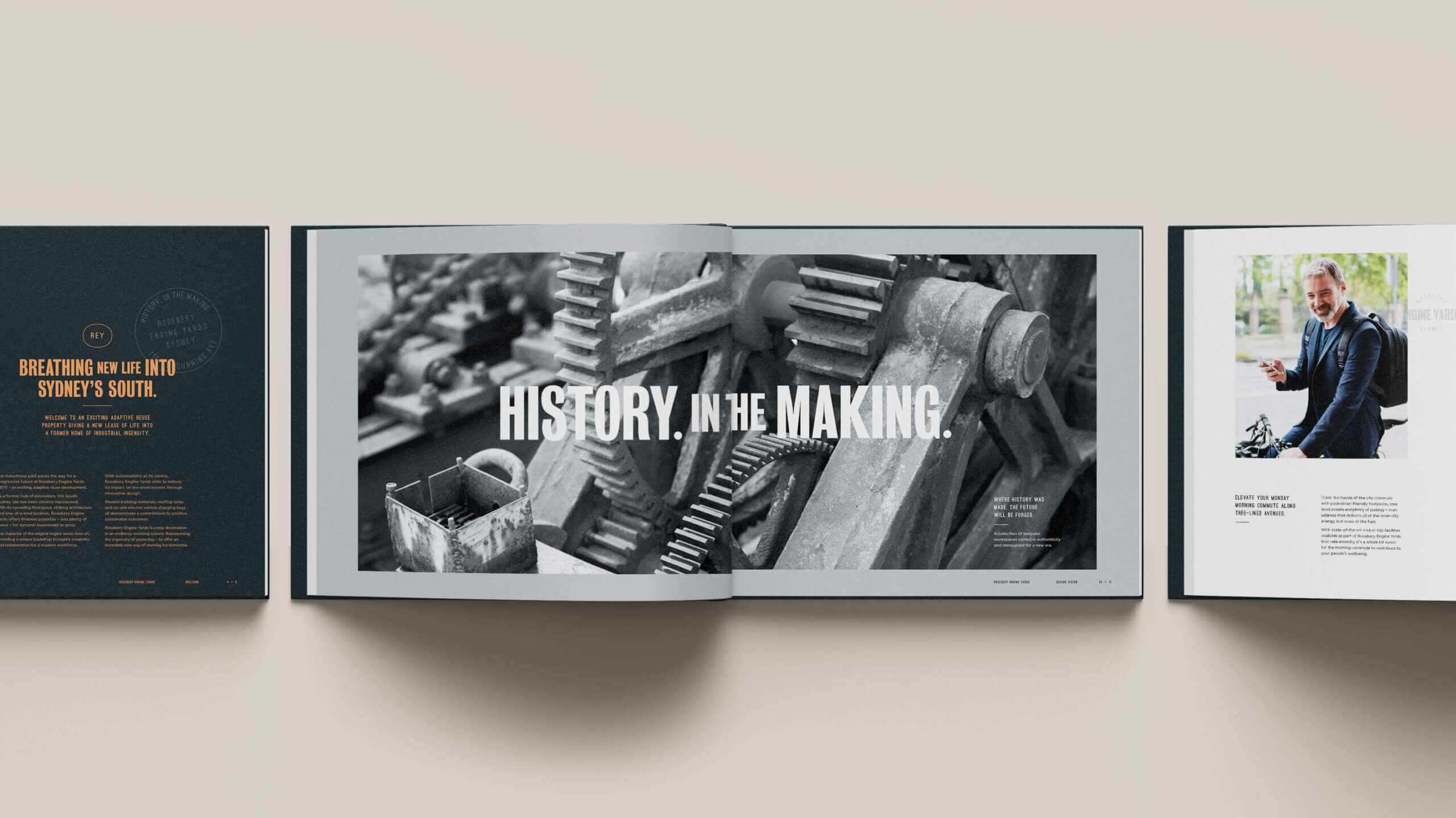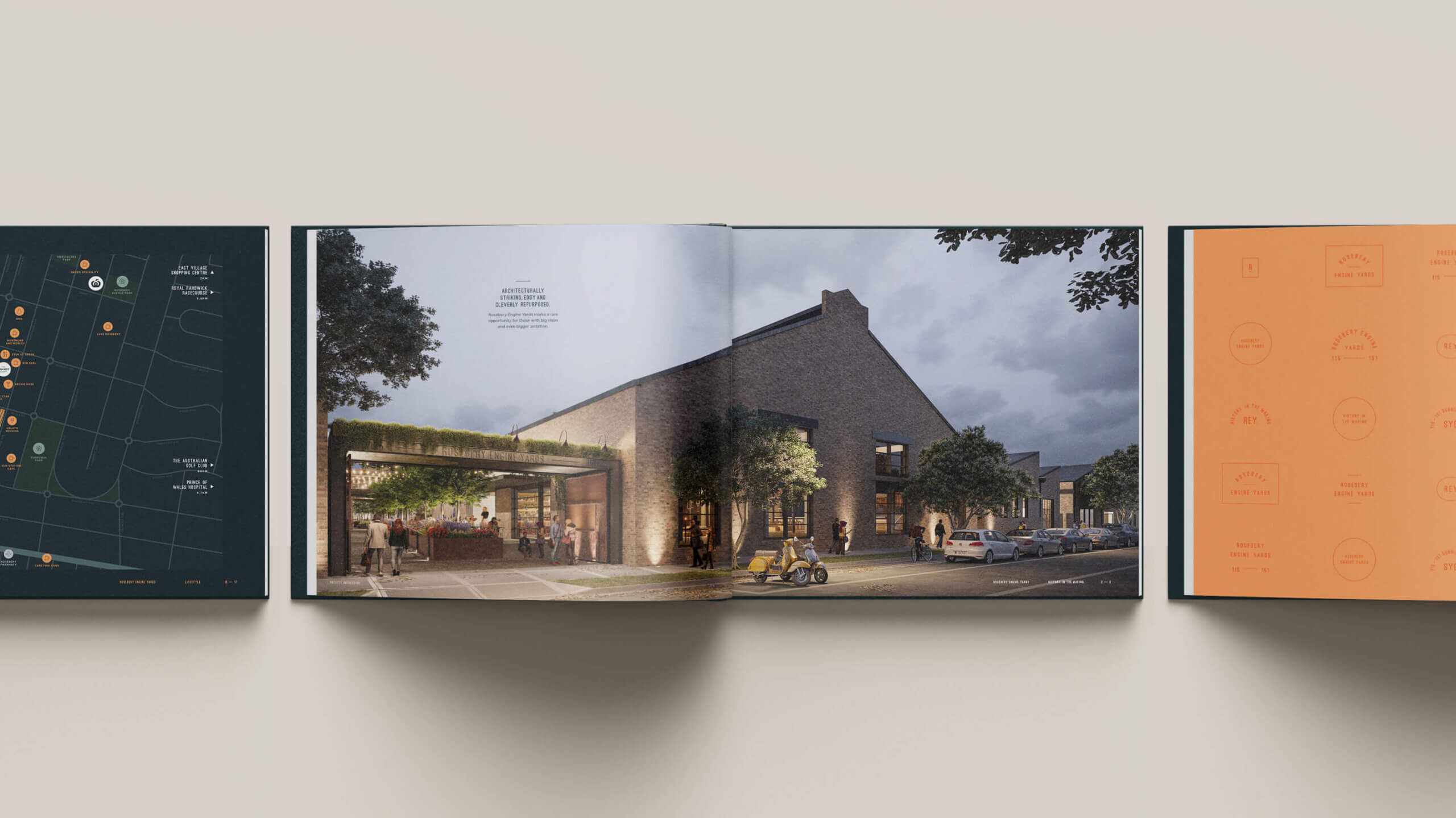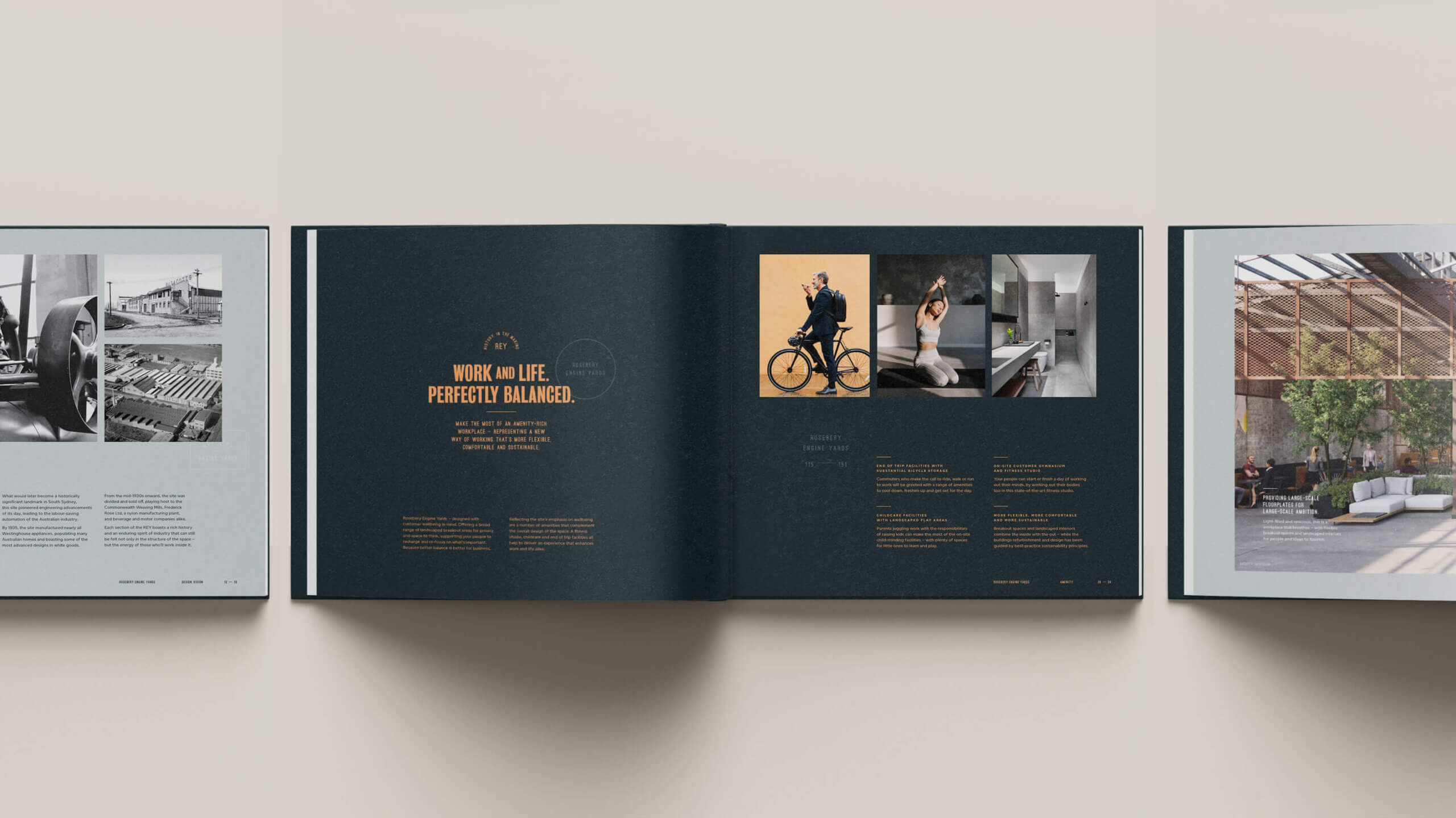 Prev
Next
Architecturally striking, edgy, and cleverly refurbished for a modern workforce, the REY development's raw heritage character has been thoughtfully enhanced – providing a uniquely historic backdrop to inspire creativity & collaboration.
So as to leverage this rich industrious history, and speak to the future potential of the REY, we created the brand positioning line 'History. In the Making'.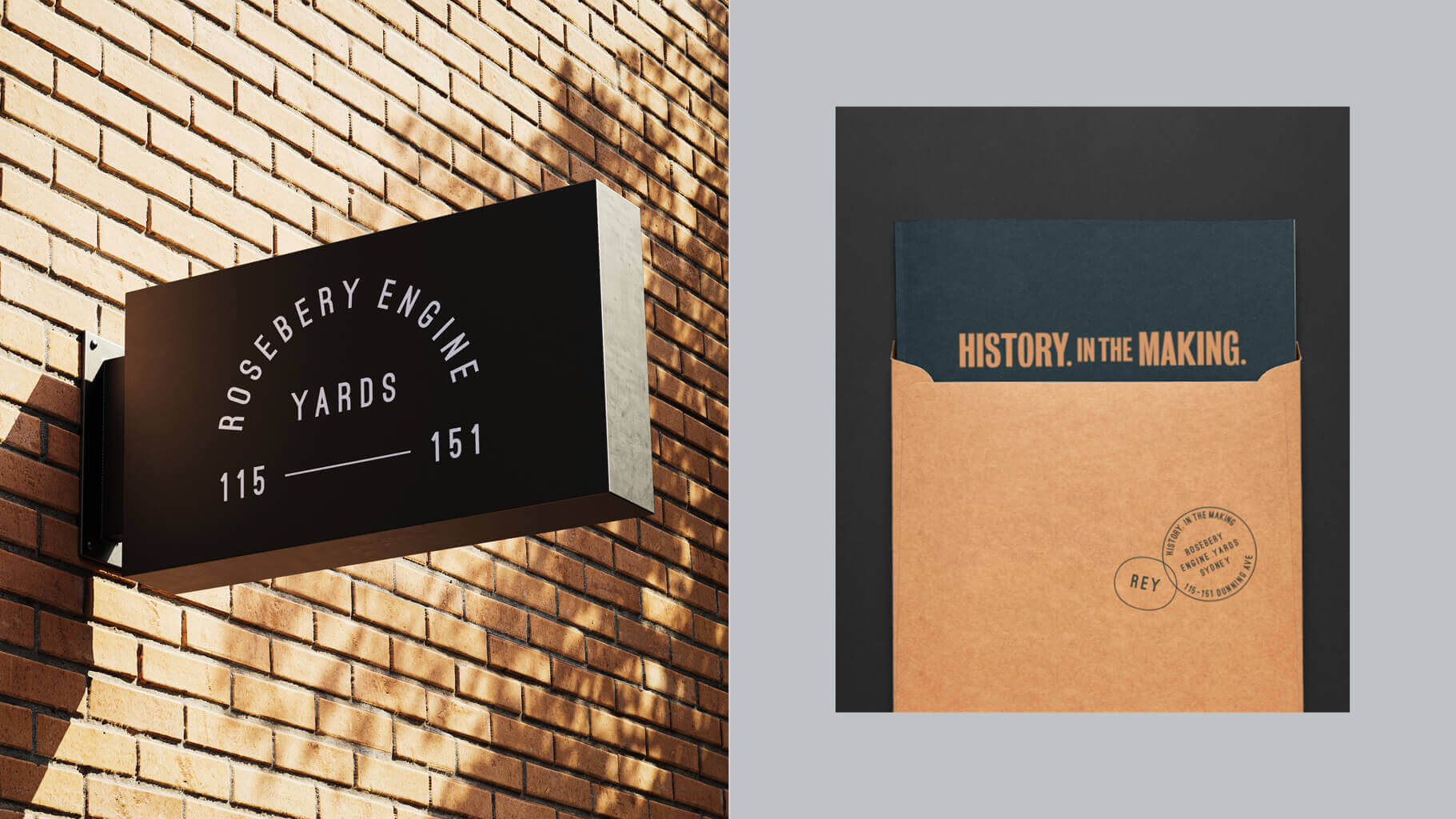 Inspired by past industrious ages, we designed a contemporary yet classic brand and logotype fusing warm and inviting velvety colour palettes.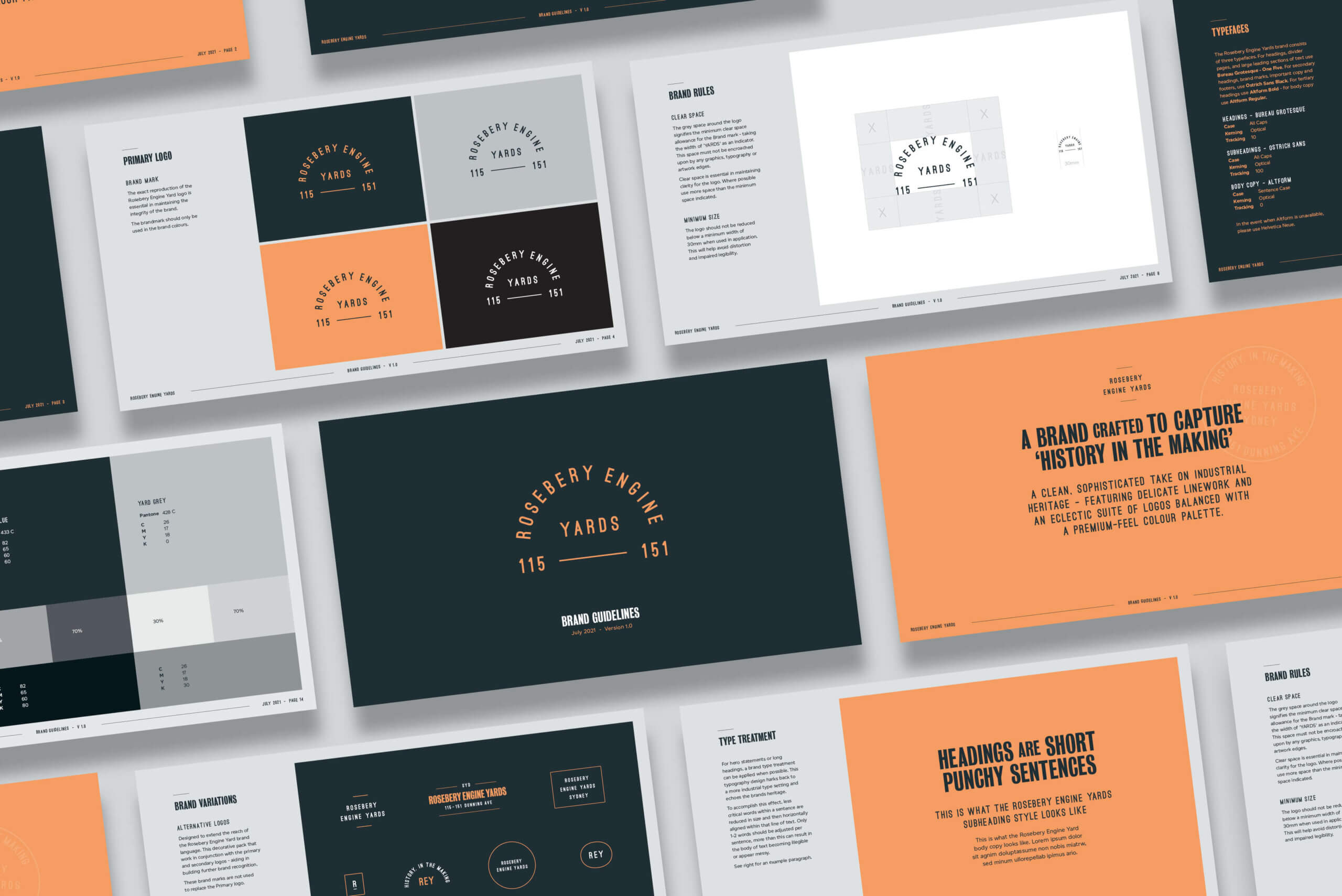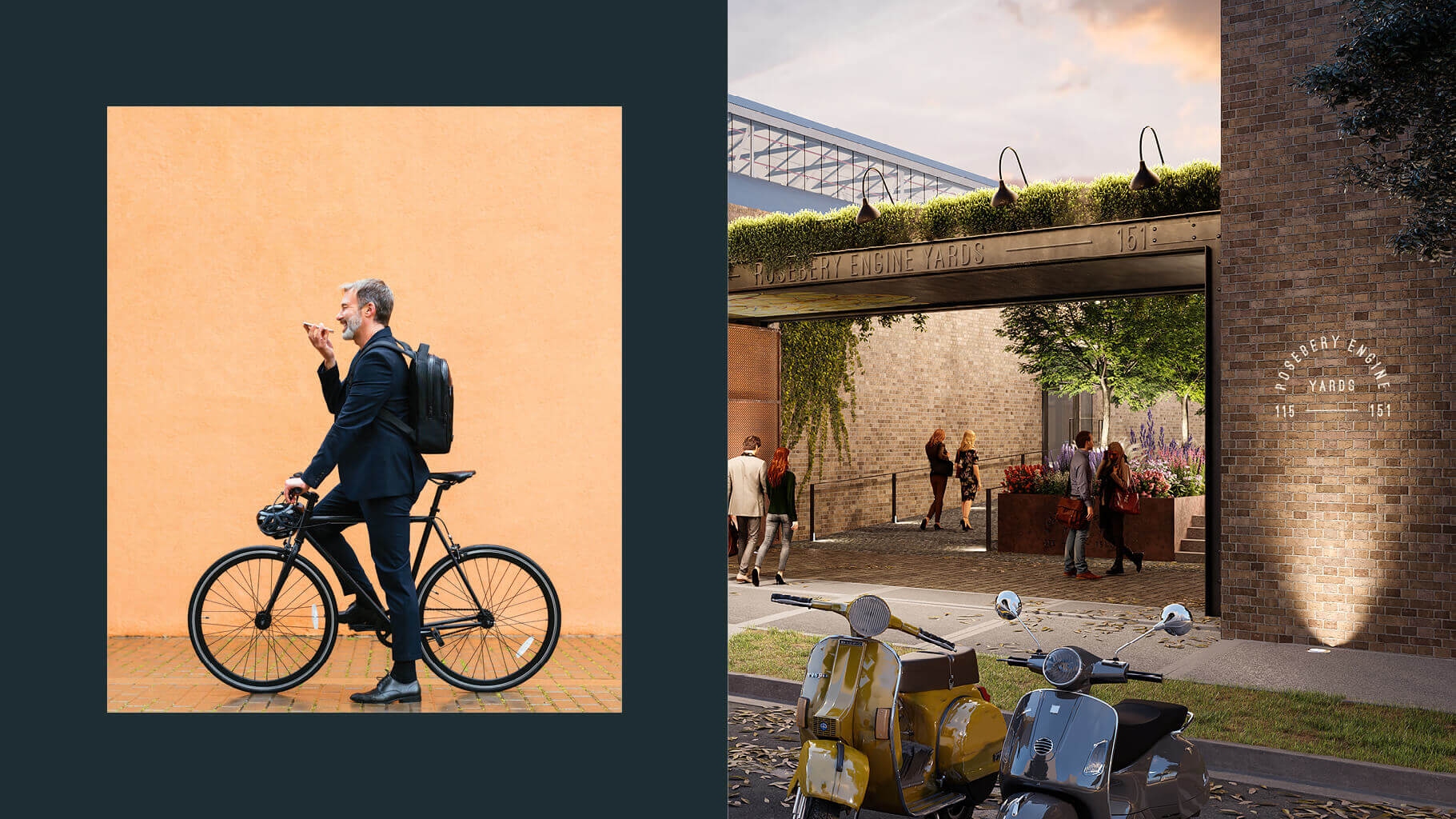 To further enrich the brand and ensure its flexibility and agility in usage, we created a suite of alternative brand marks & monograms that can be used in brand applications.
The project deliverables included brand positioning articulation, naming, brand identity creation, coffee-table style IM book design and copywriting, hoarding design, website brand overlay, concise stye guide & wayfinding signage.