Asics
Movement vs Technology
A dynamic and active branded environment, Asic's Australian HQ and distribution centre highlights the organisation's dual focus of 'movement and technology', whilst providing a stimulating and inspiring space for a variety of different audiences.
Inspired by the brand's unique approach to footwear and apparel design, key technical and product innovations are playfully shown at scale for dramatic impact. An organic graphic overlay of Asics related stats and data completes an immersive experience, that transports people into the centre of their story.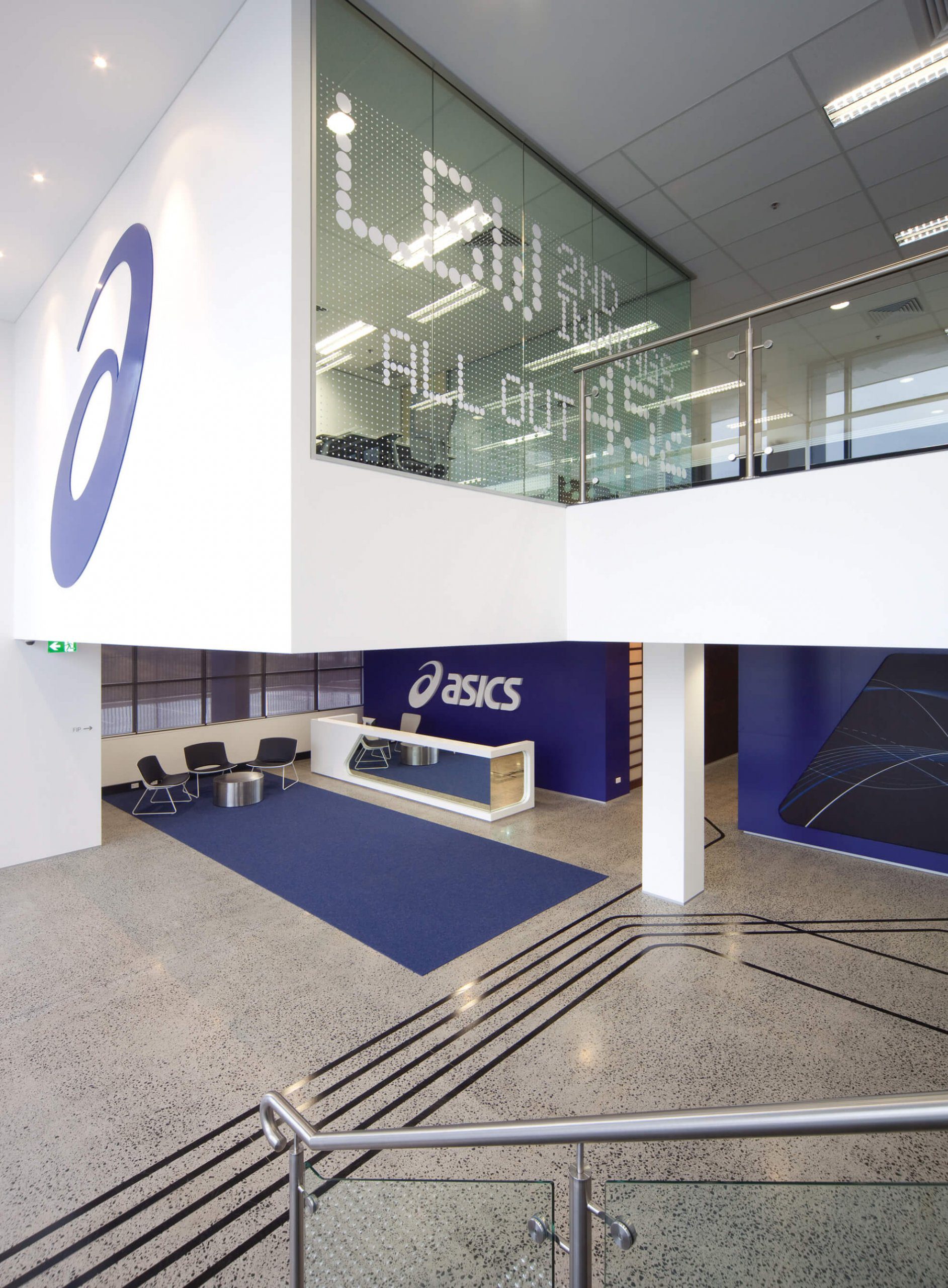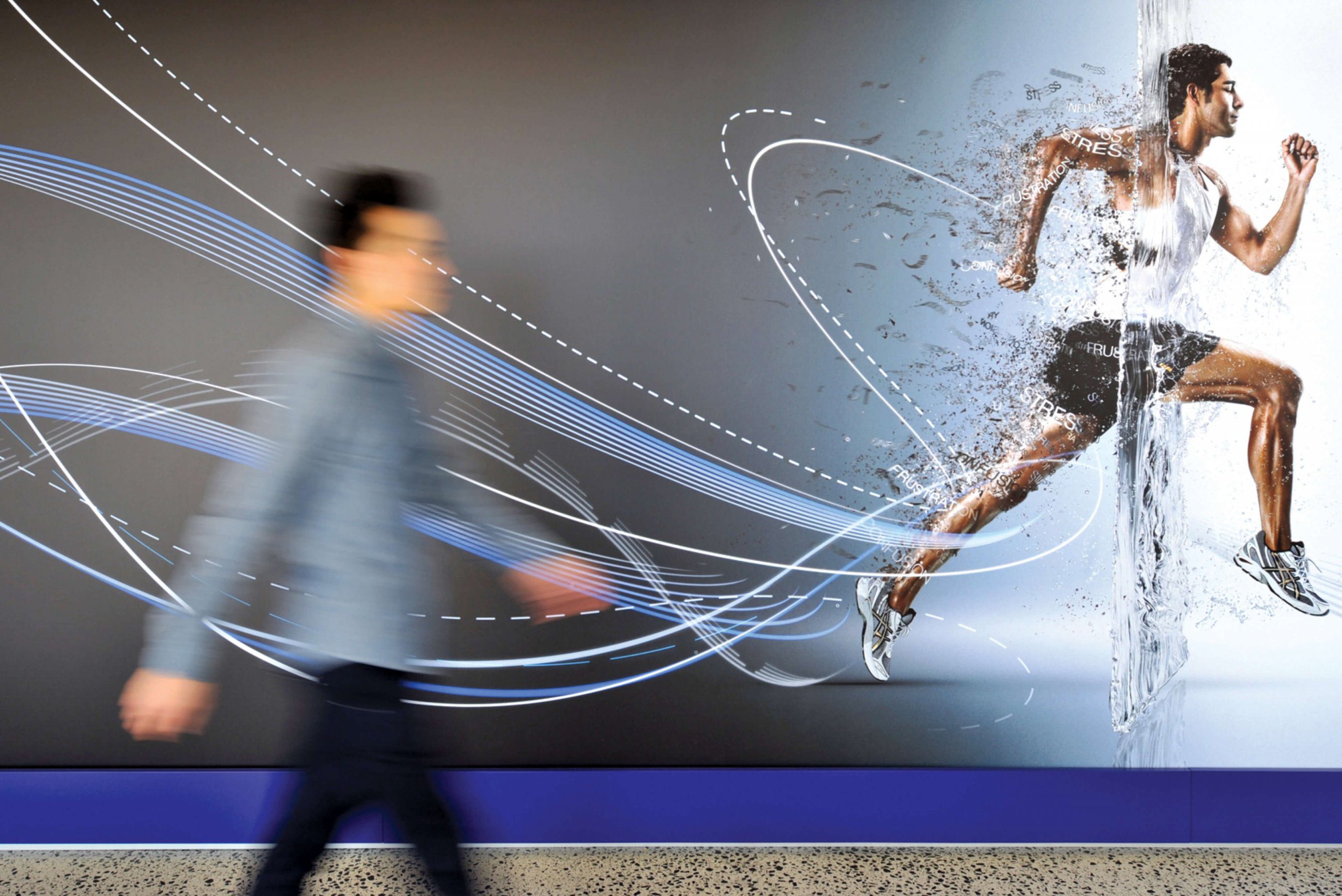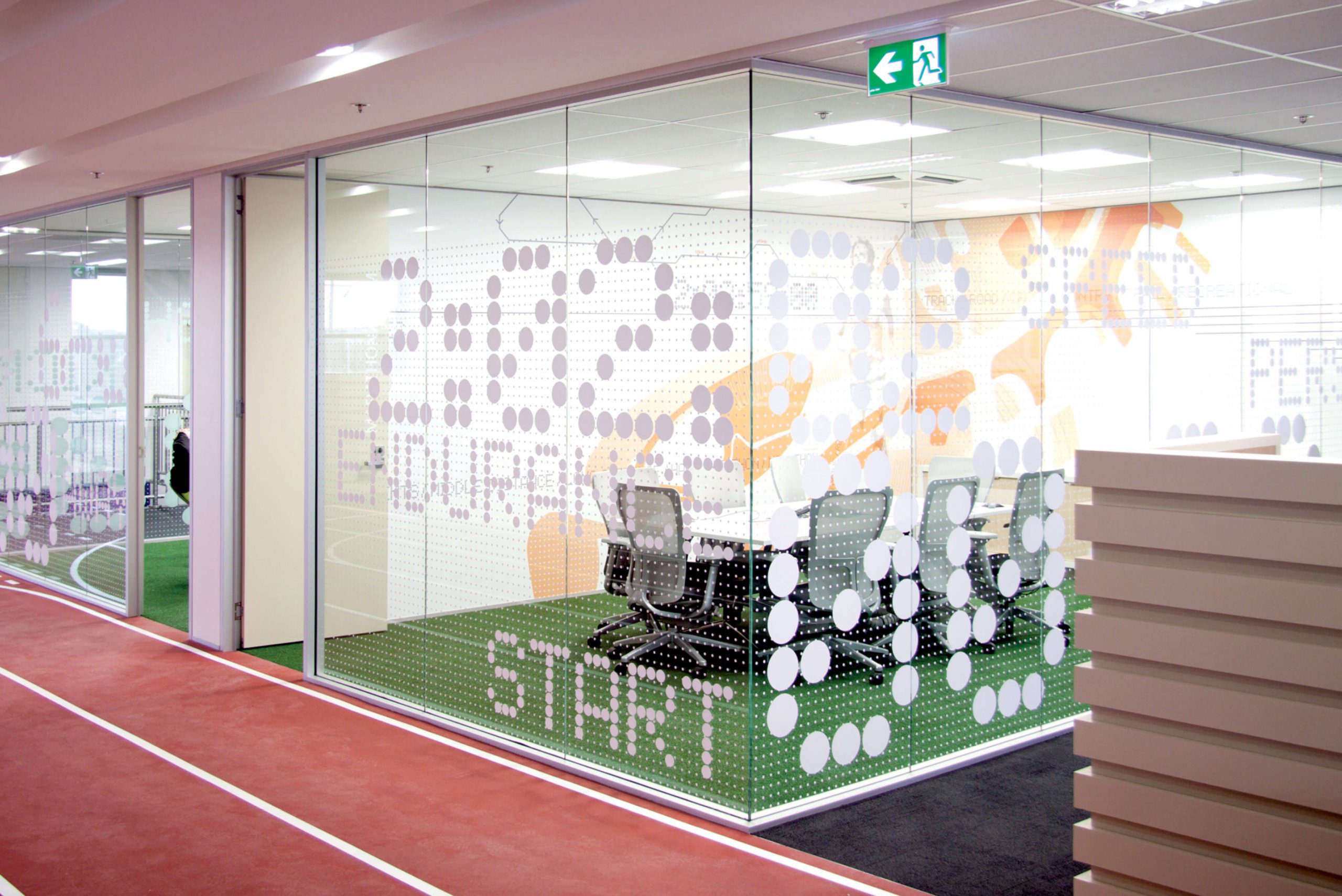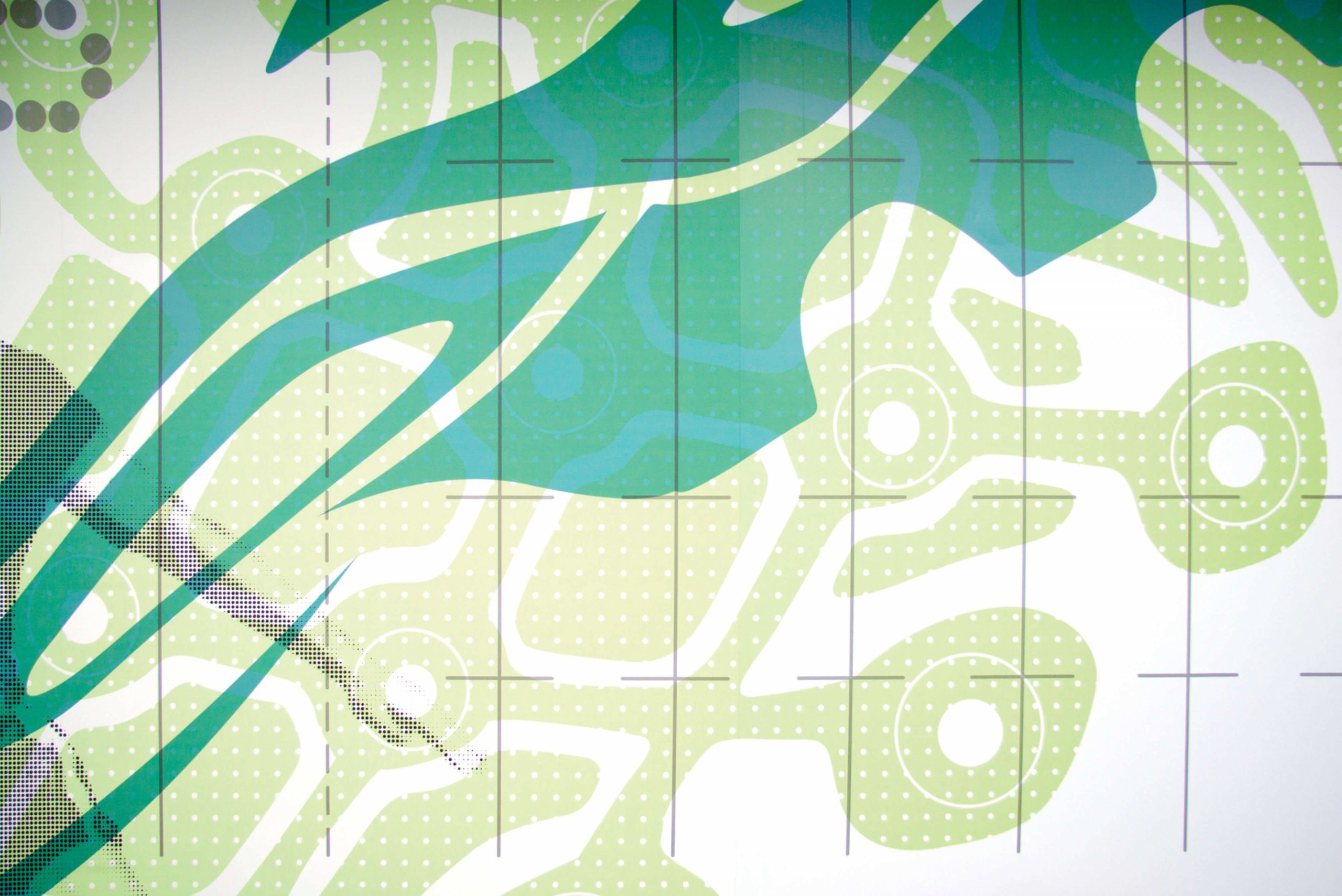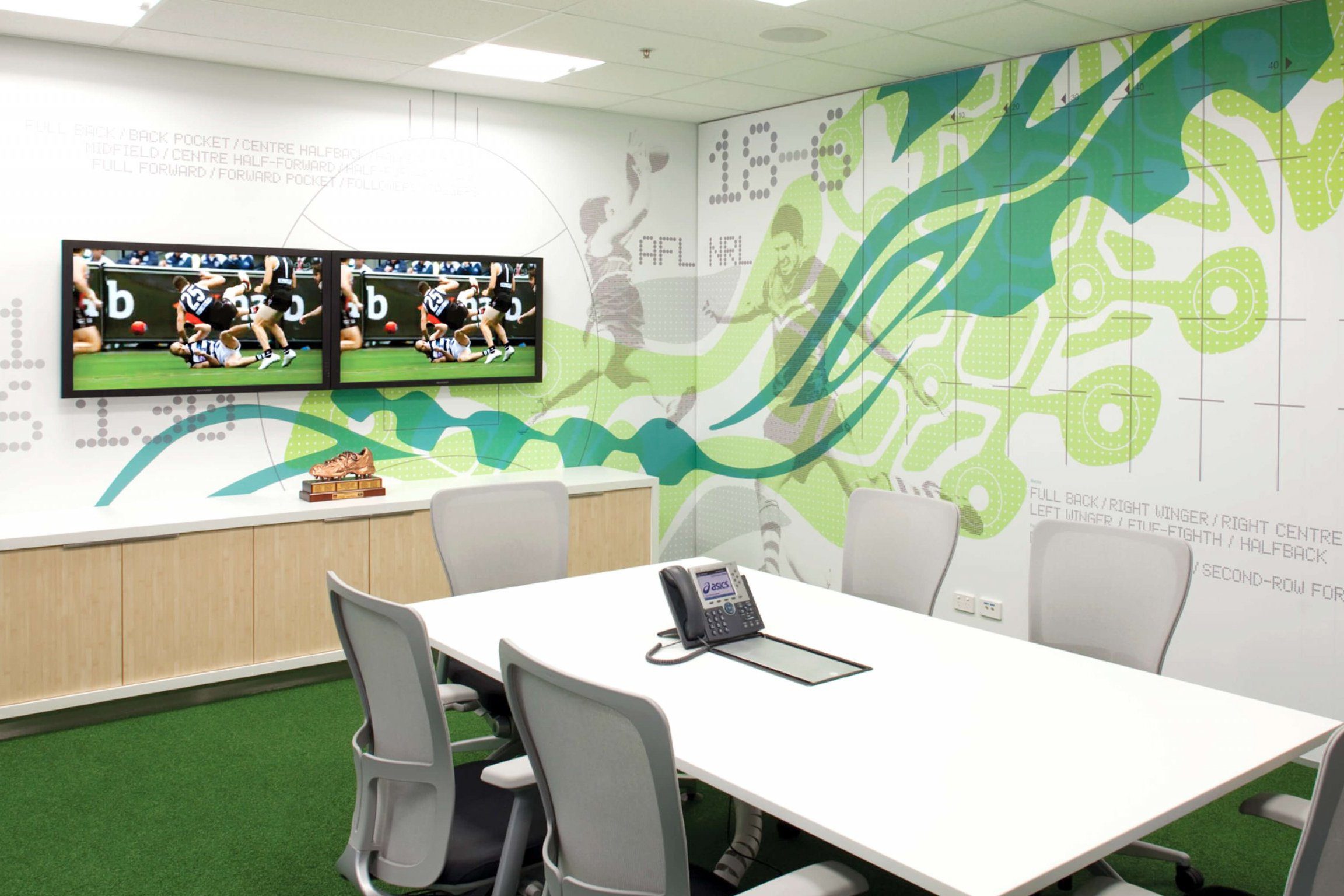 The state-of-the-art facility includes a gym, Japanese garden, VIP lounge, mini football field, 30m running track, table tennis court, games room and a variety of specific sport themed meeting rooms.