Challenger
Iconic heritage inspires a modern brand
Moving into the iconic No. 5 Martin Place – a heritage building at the heart of Sydney's CBD – investment management firm Challenger, required a contemporary workplace that showcased a modern brand within this historical backdrop.
Inspired by the building's heritage and ornate architectural details, a series of geometric patterns align with the Challenger brandmark – signifying beauty and precision.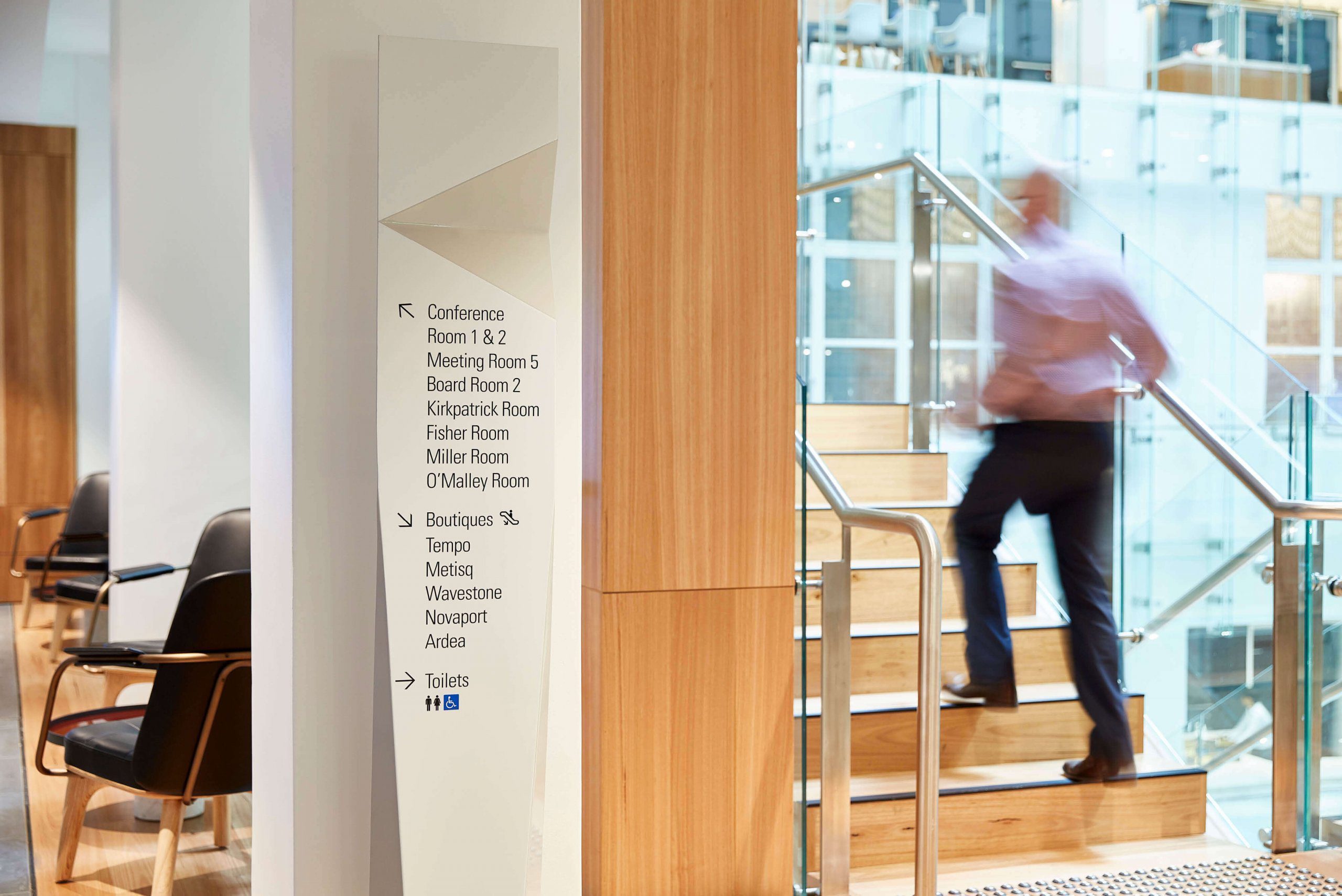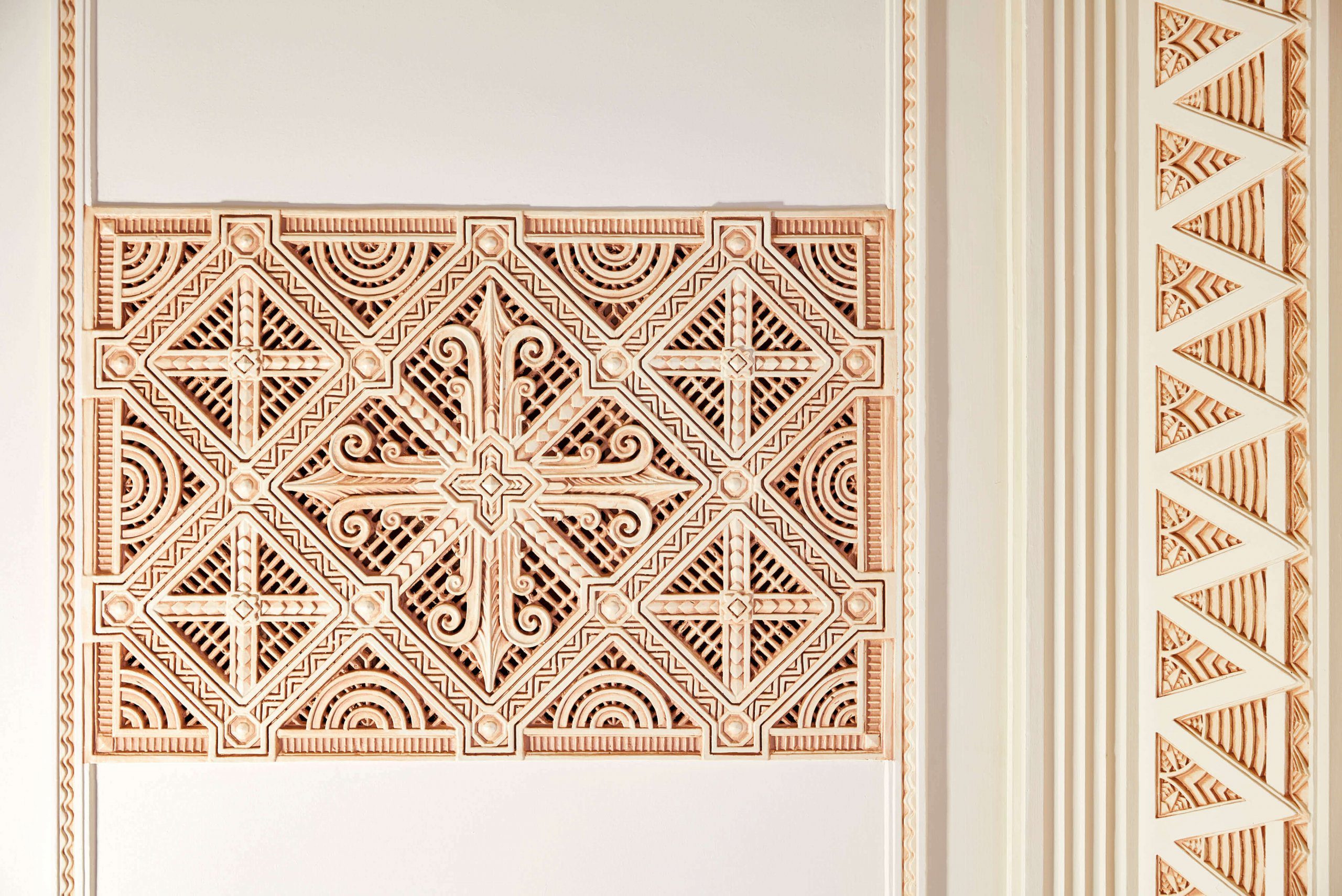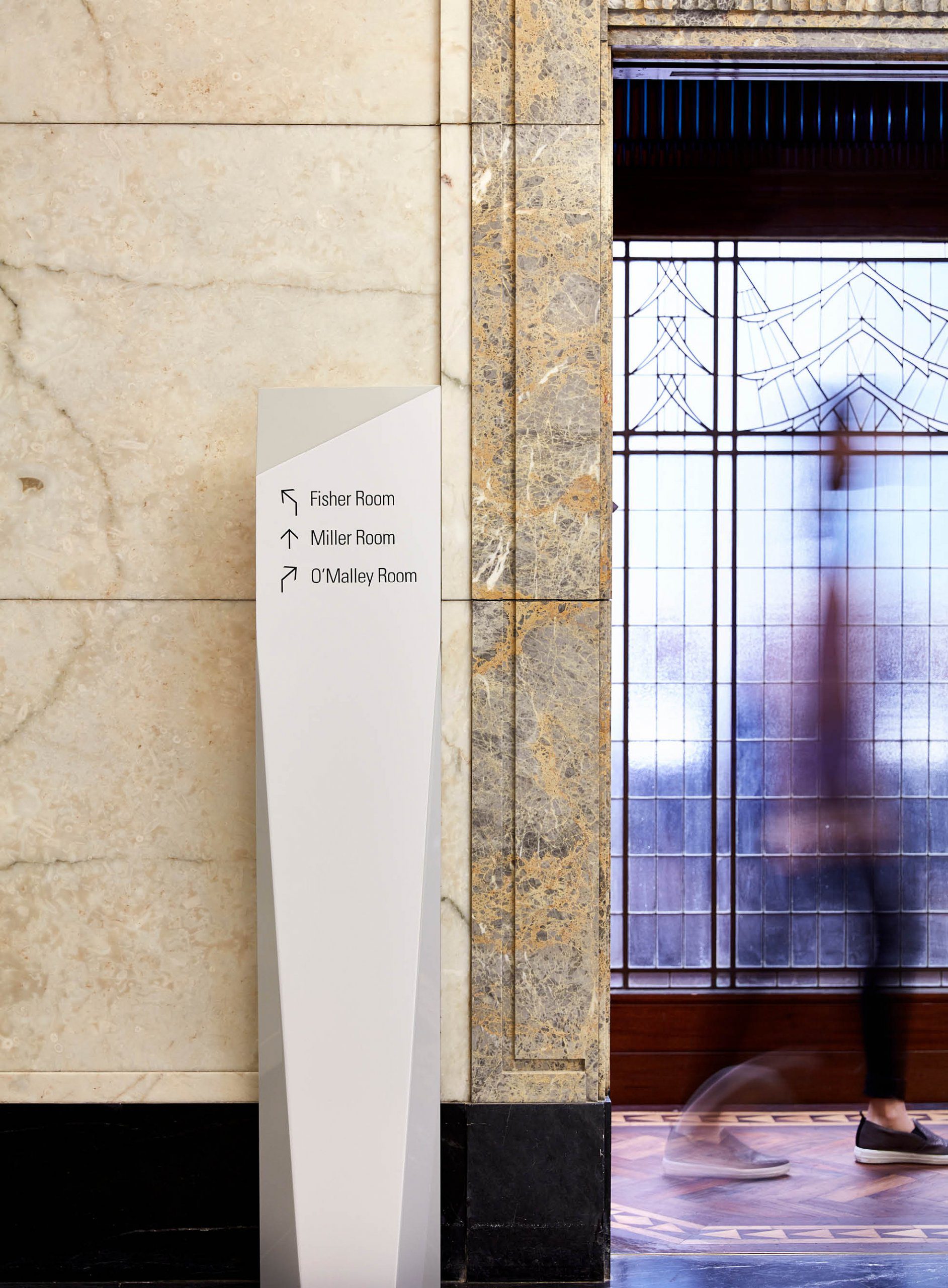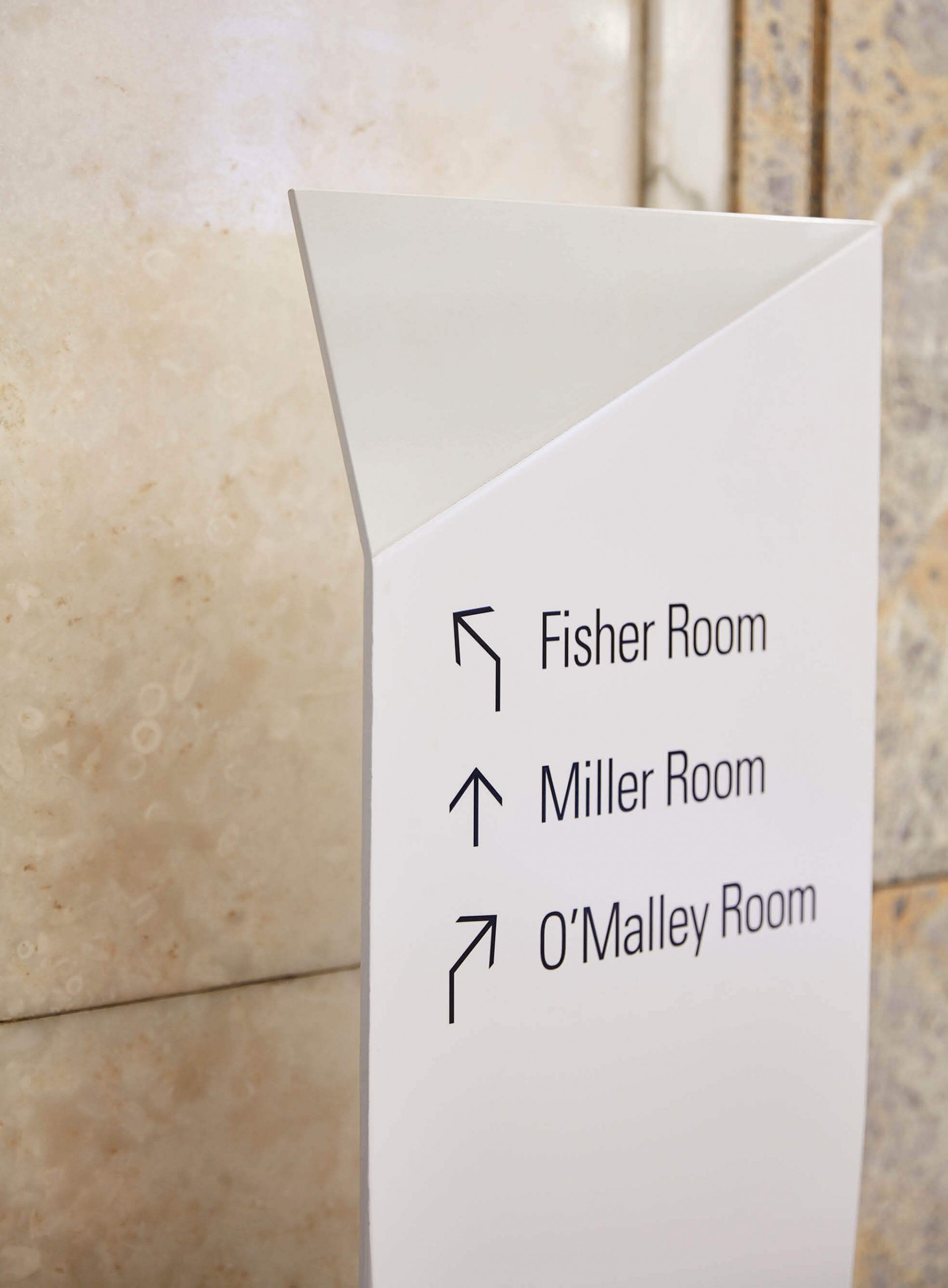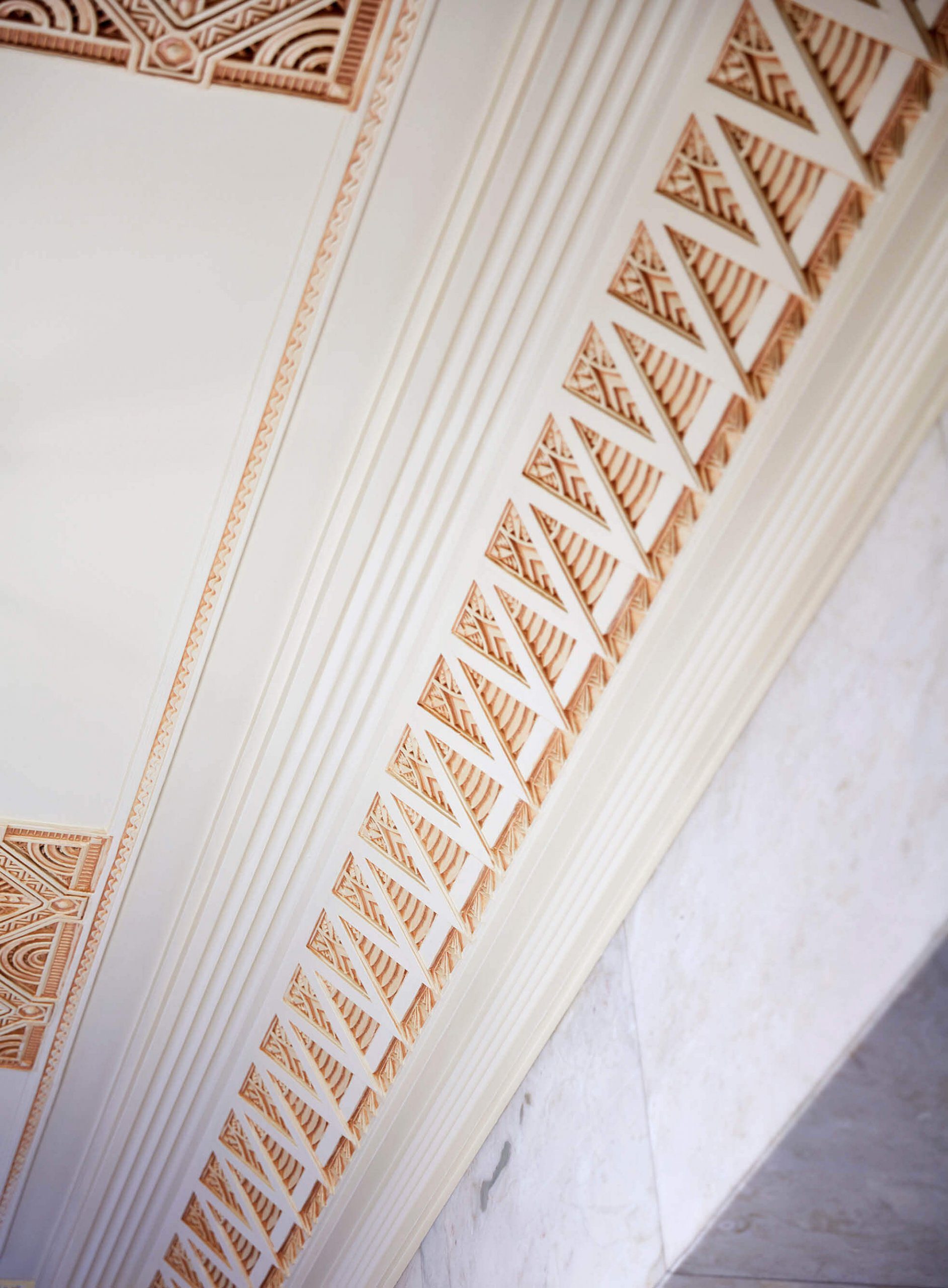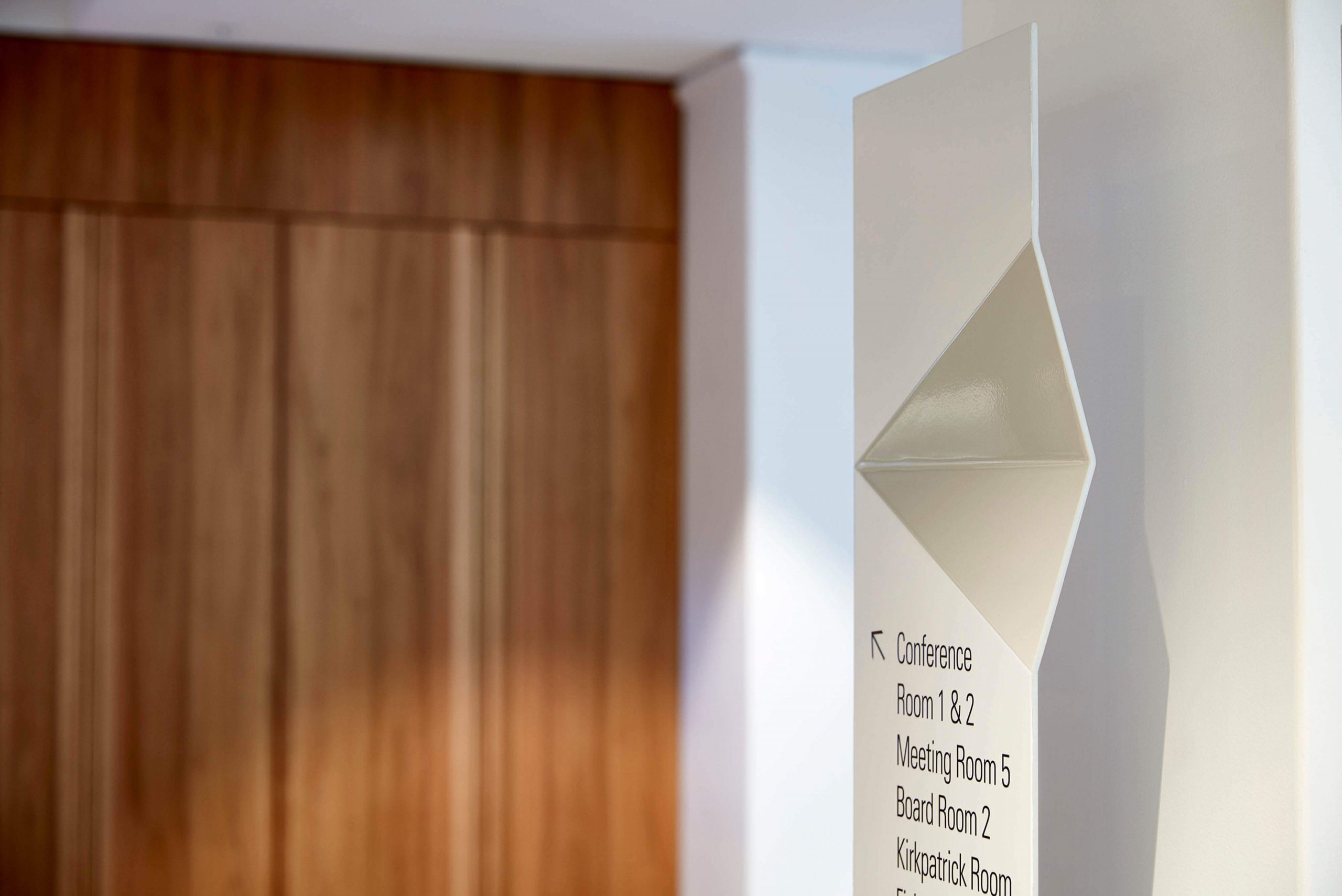 In the main atrium, 3-dimensional tiles provide activation to corridors across three levels whilst visually linking the vertical tenancy. A facetted signage family guides visitors to key spaces and provide a visual contrast to the rich timbers of the heritage space.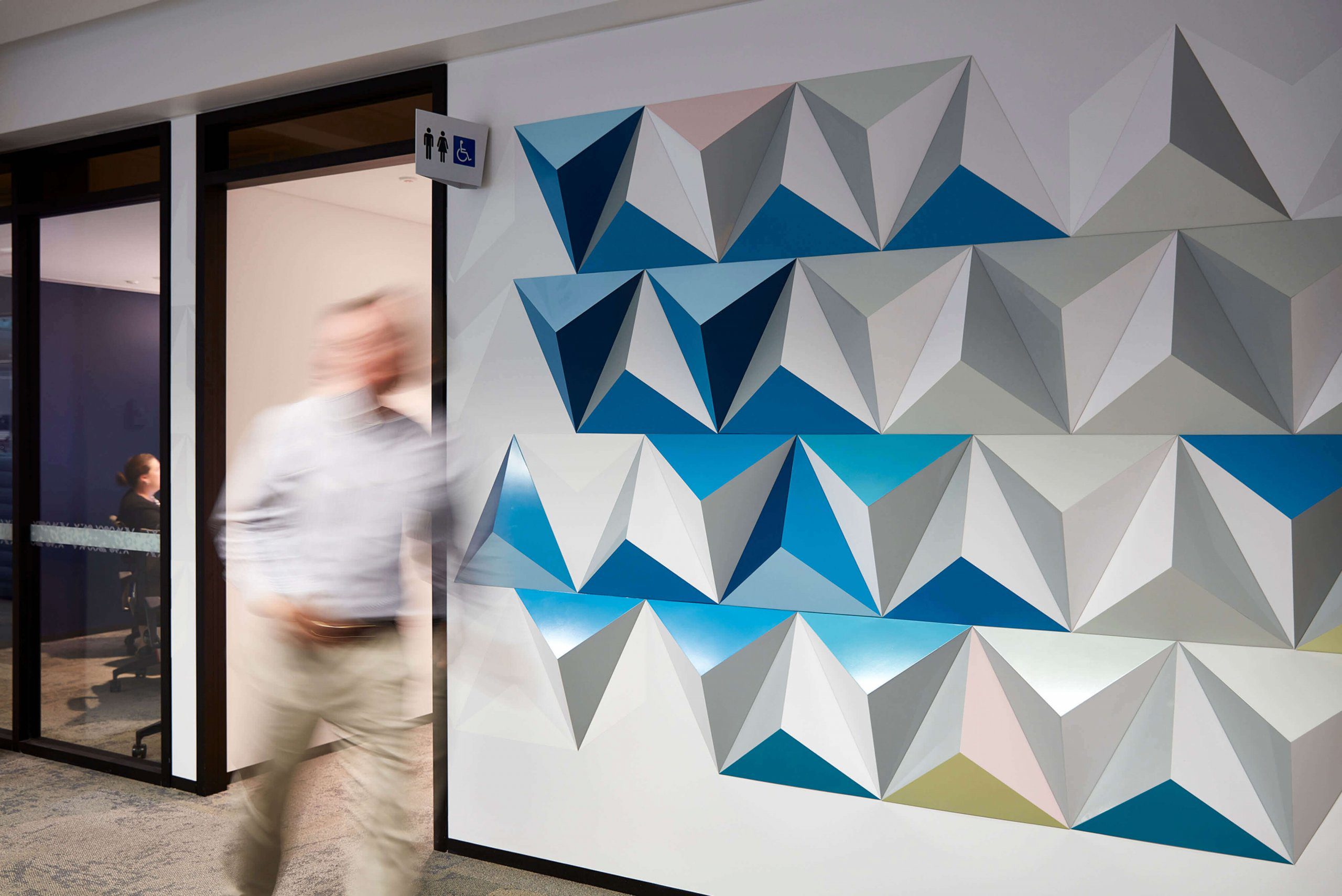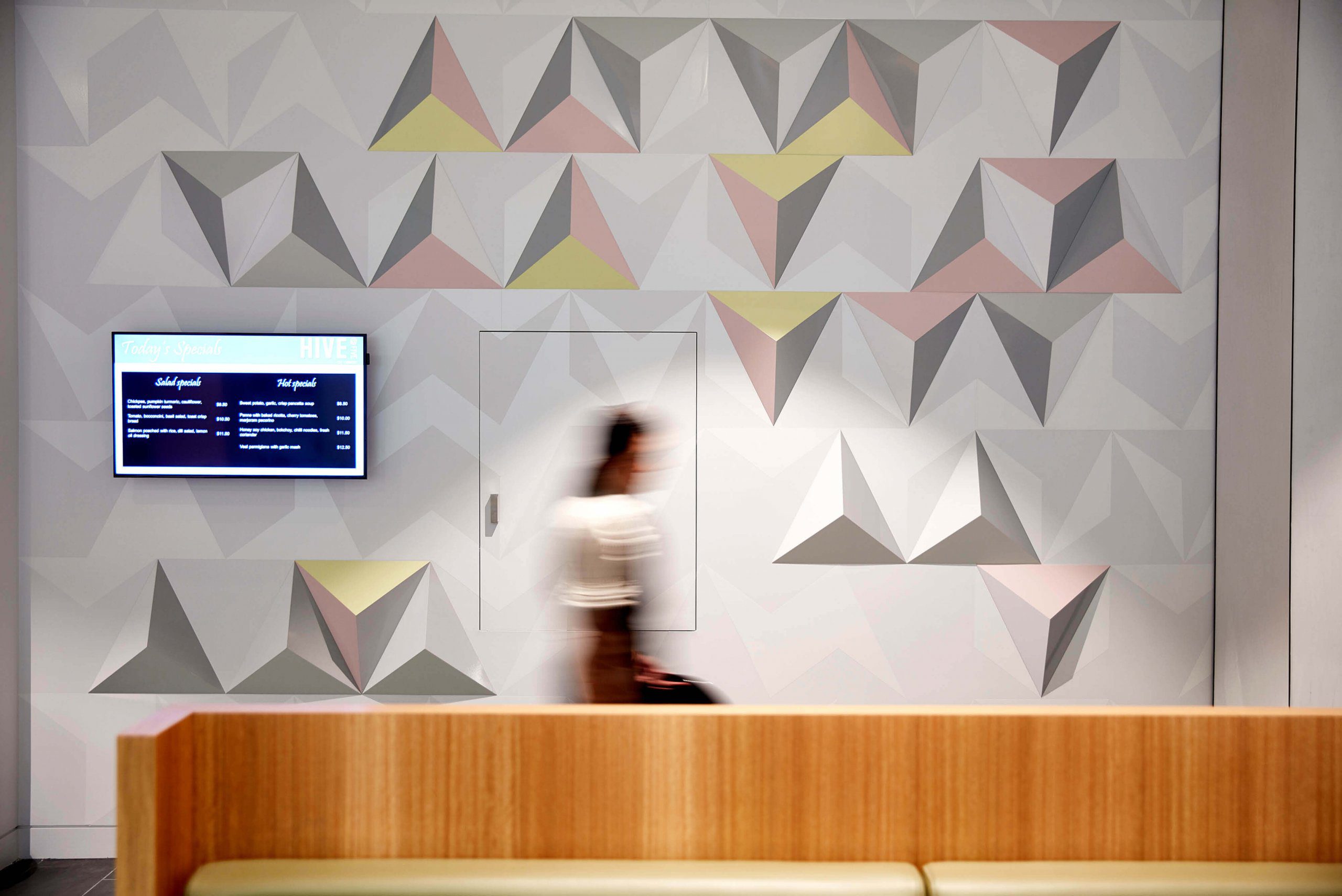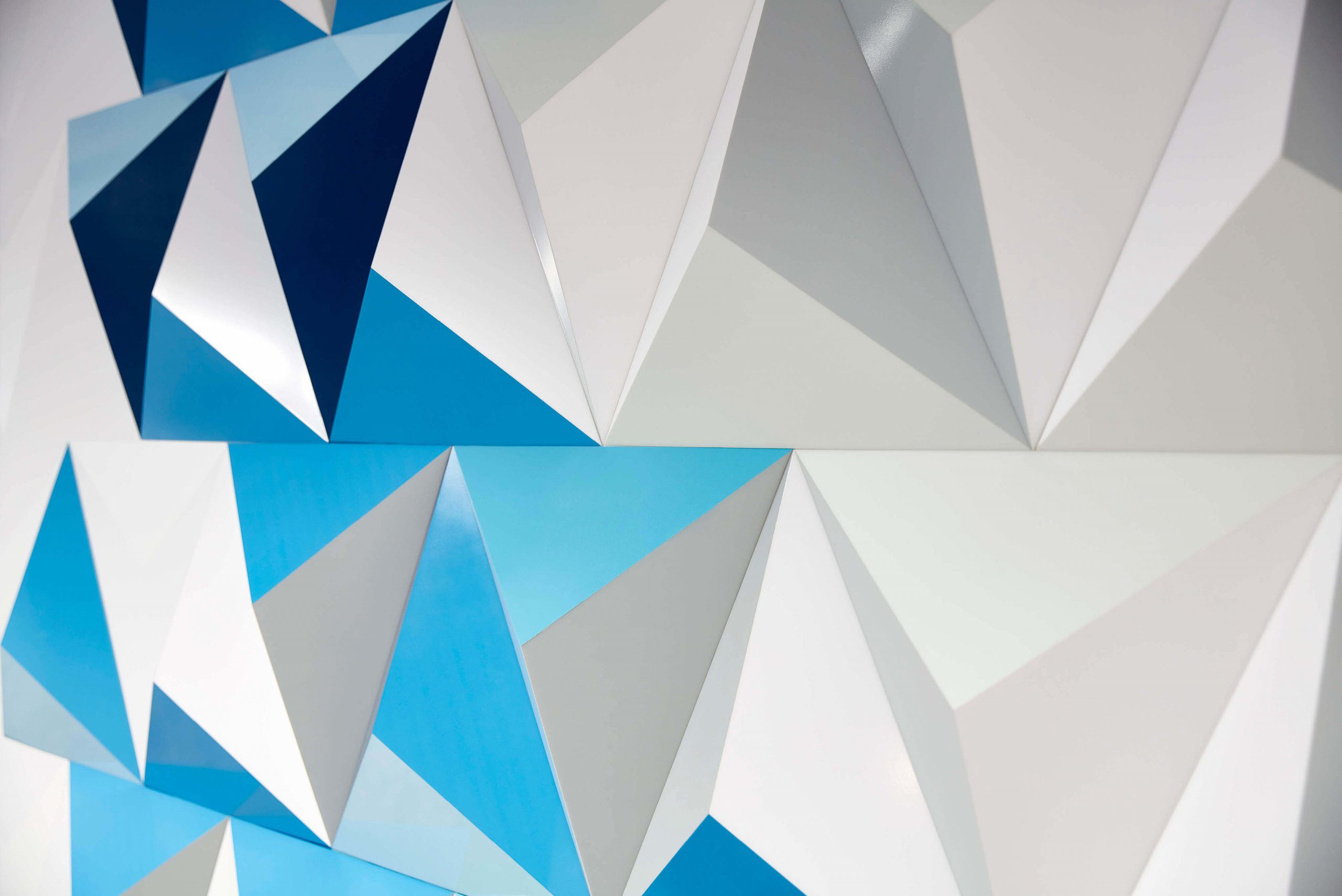 Prev
Next
Folded, copper letterforms help create a unique identity for the in-house cafe space.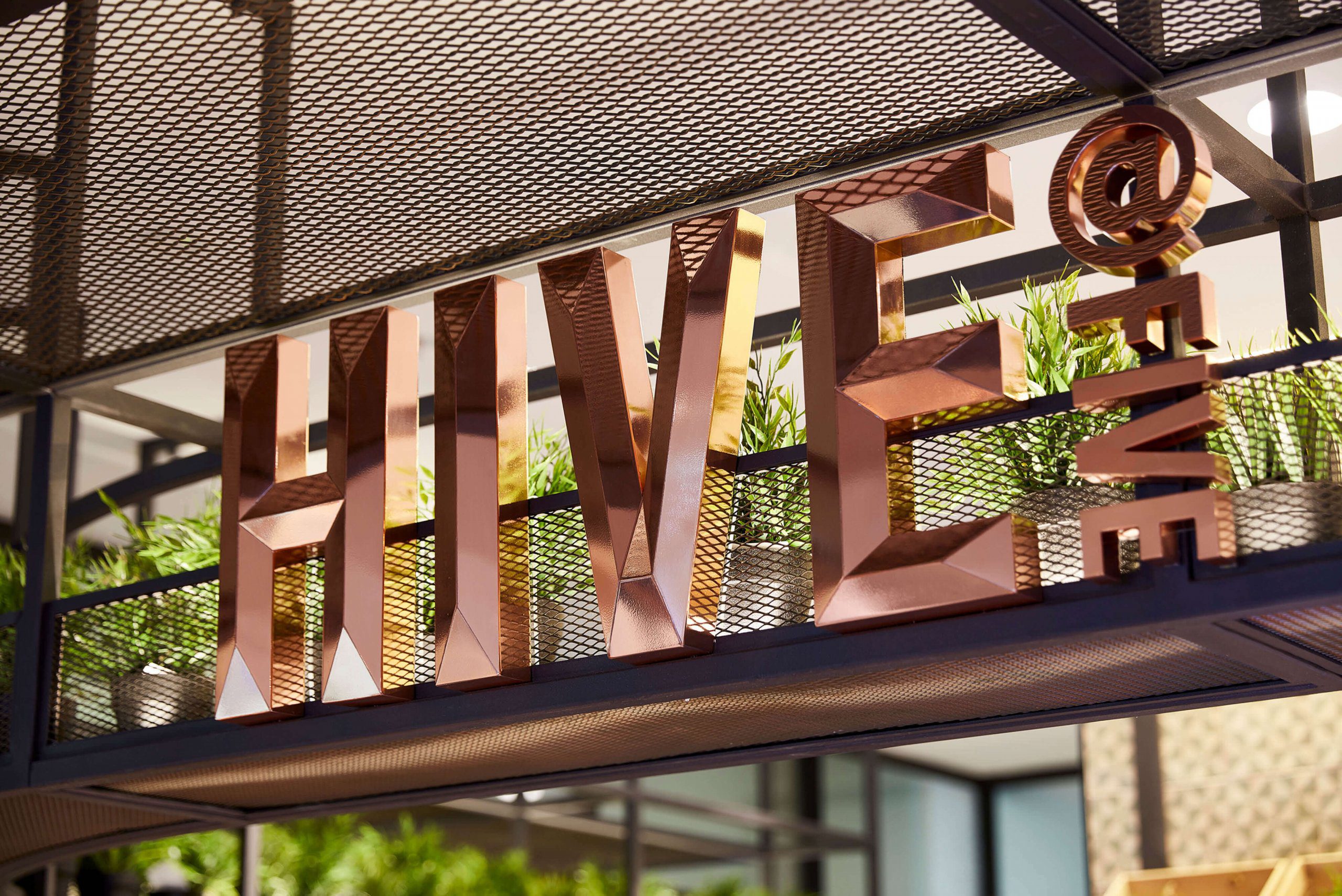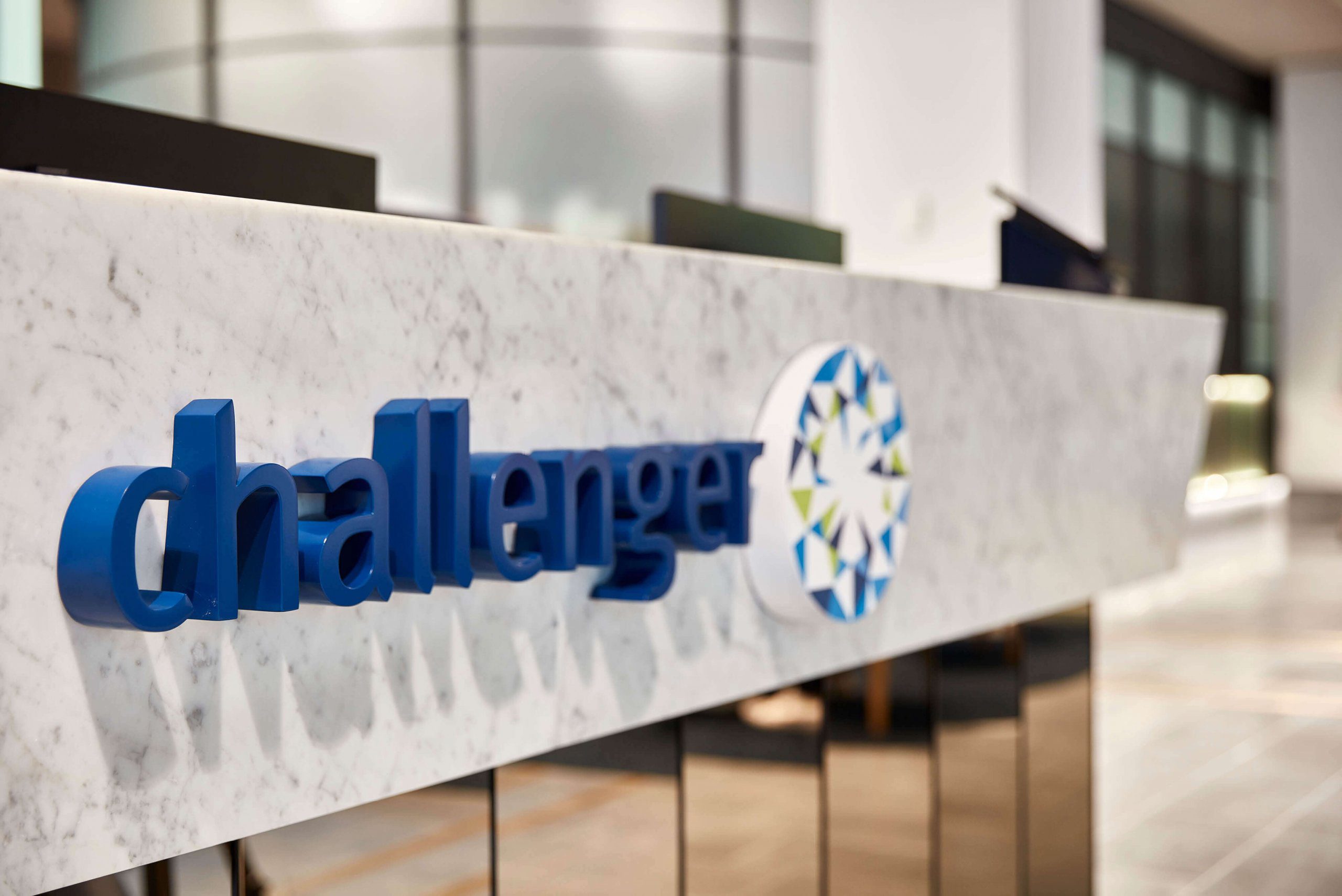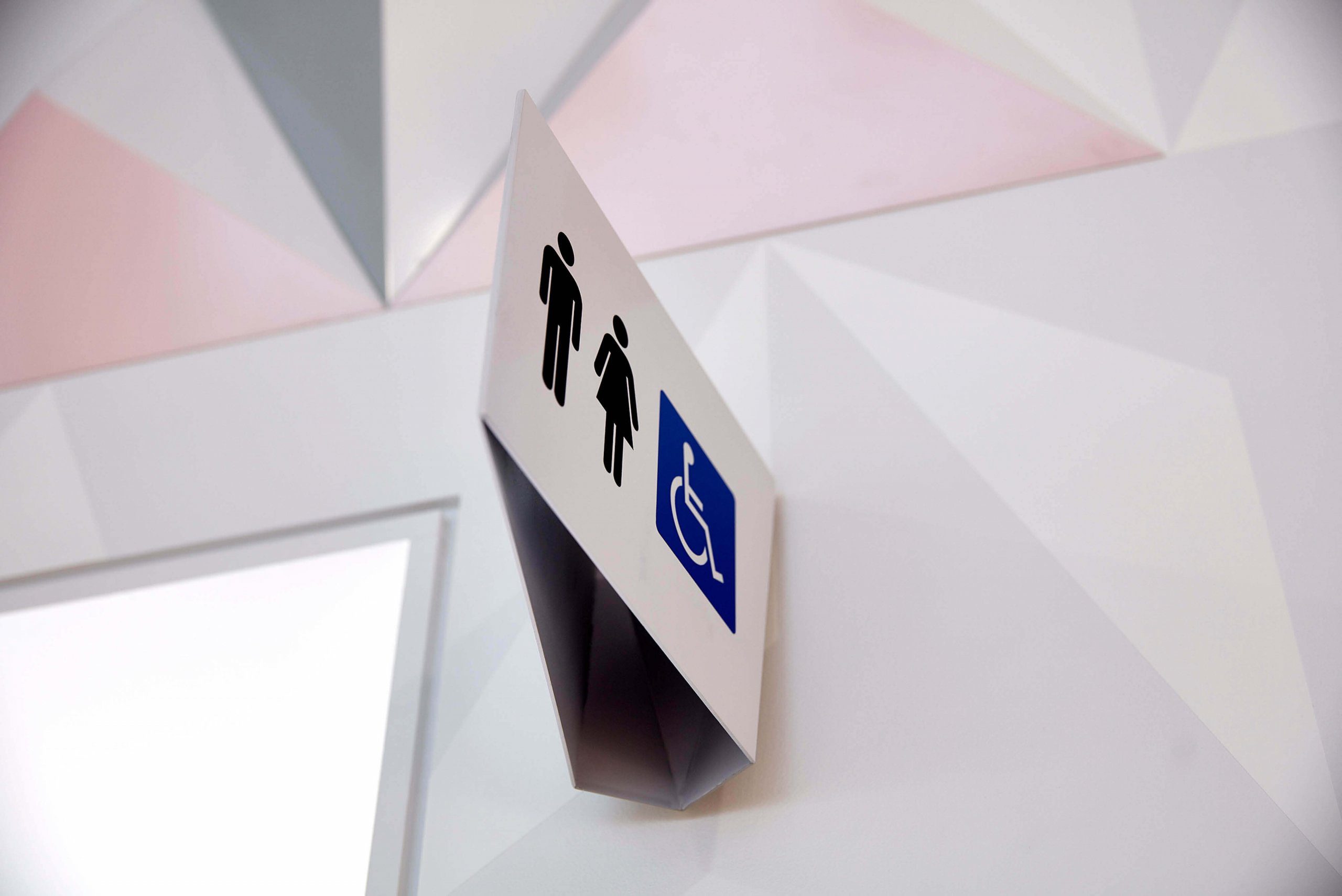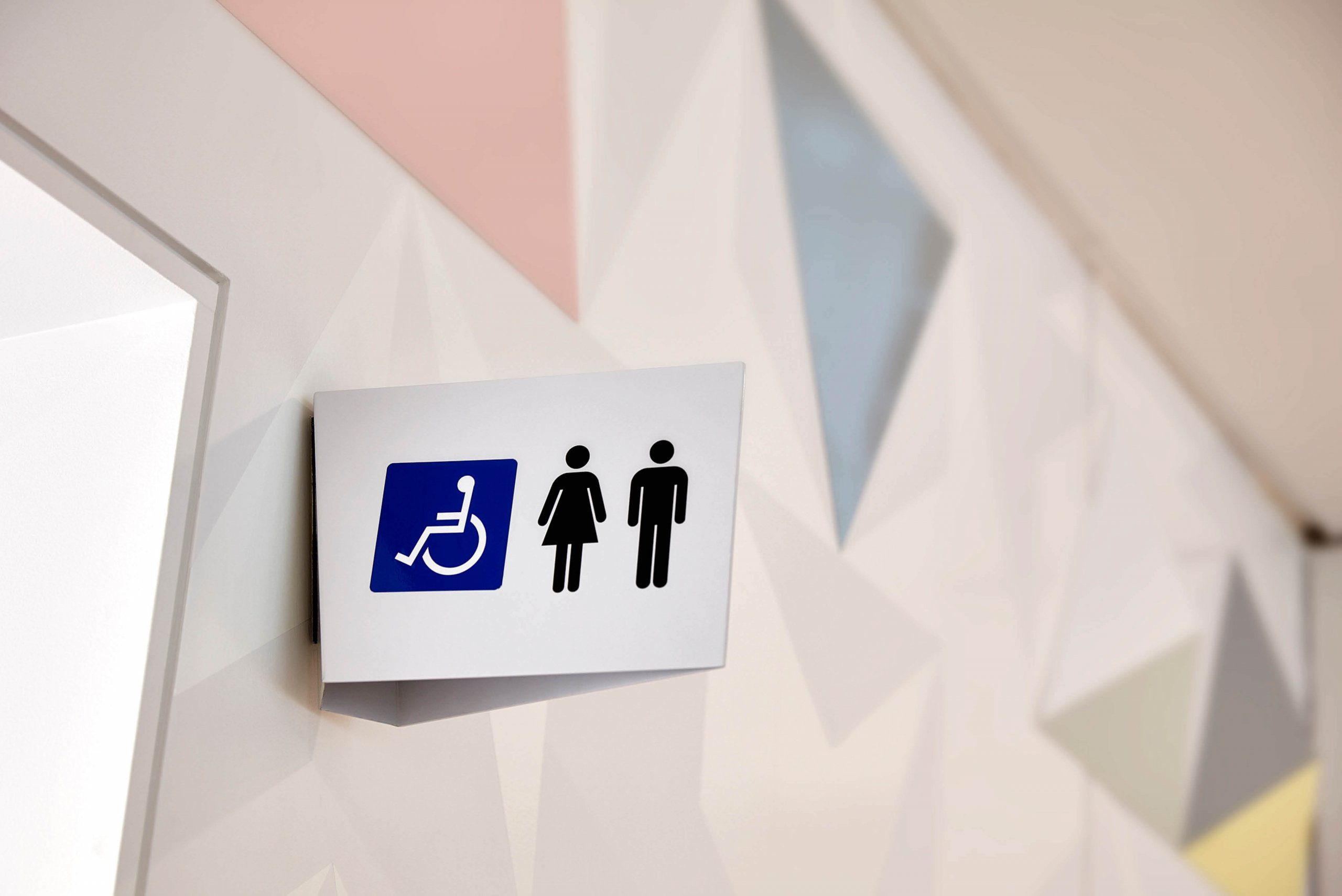 Prev
Next