ING Direct
Unbanking a bank
ING Direct is the world's leading direct savings bank, with a service culture of 'human banking' at its core, and this is reflected in its warm and welcoming headquarters.
Brand messages and Australiana imagery, in a range of different materials, textures and colours, activate team spaces and encourage movement, discovery and collaboration throughout the space.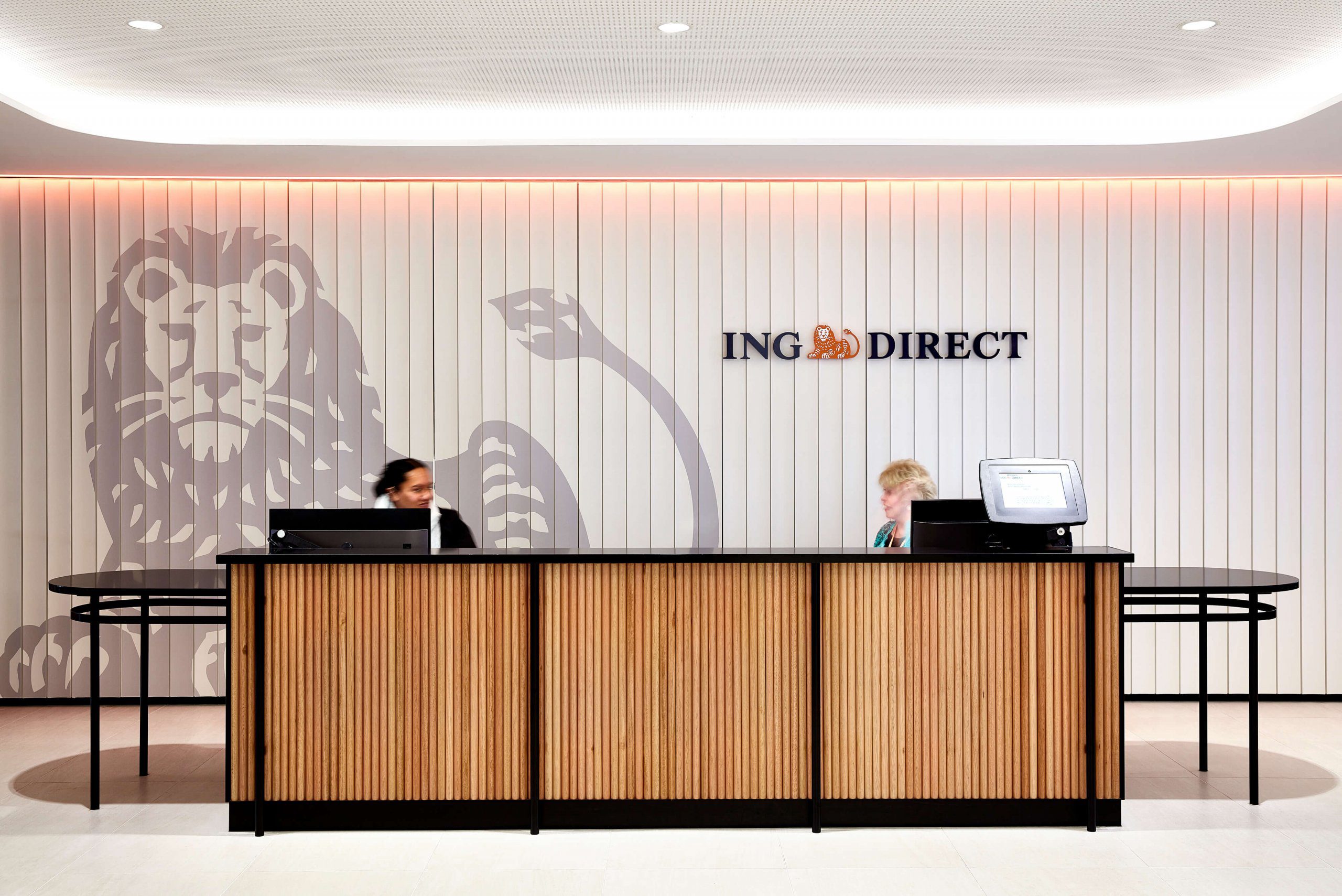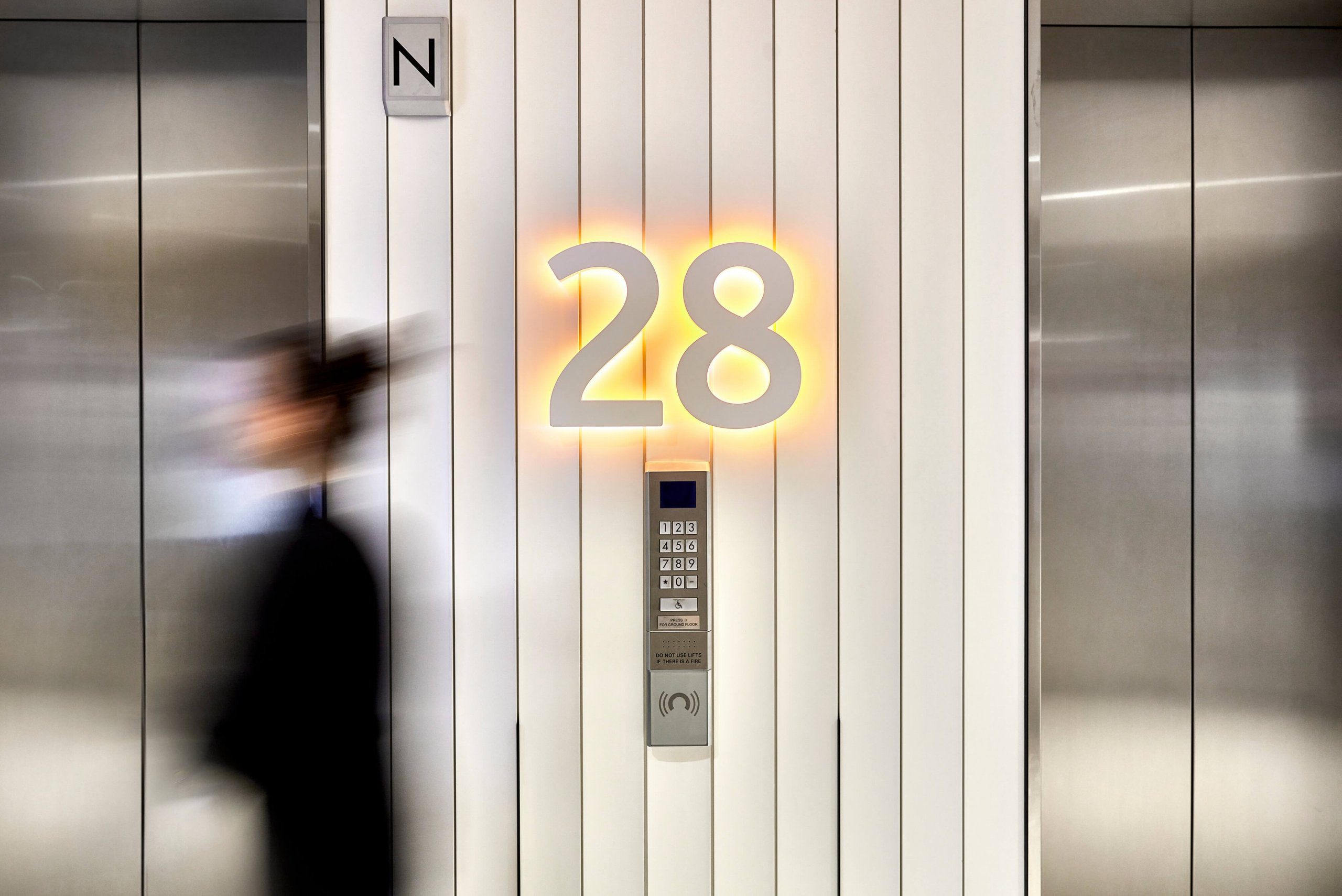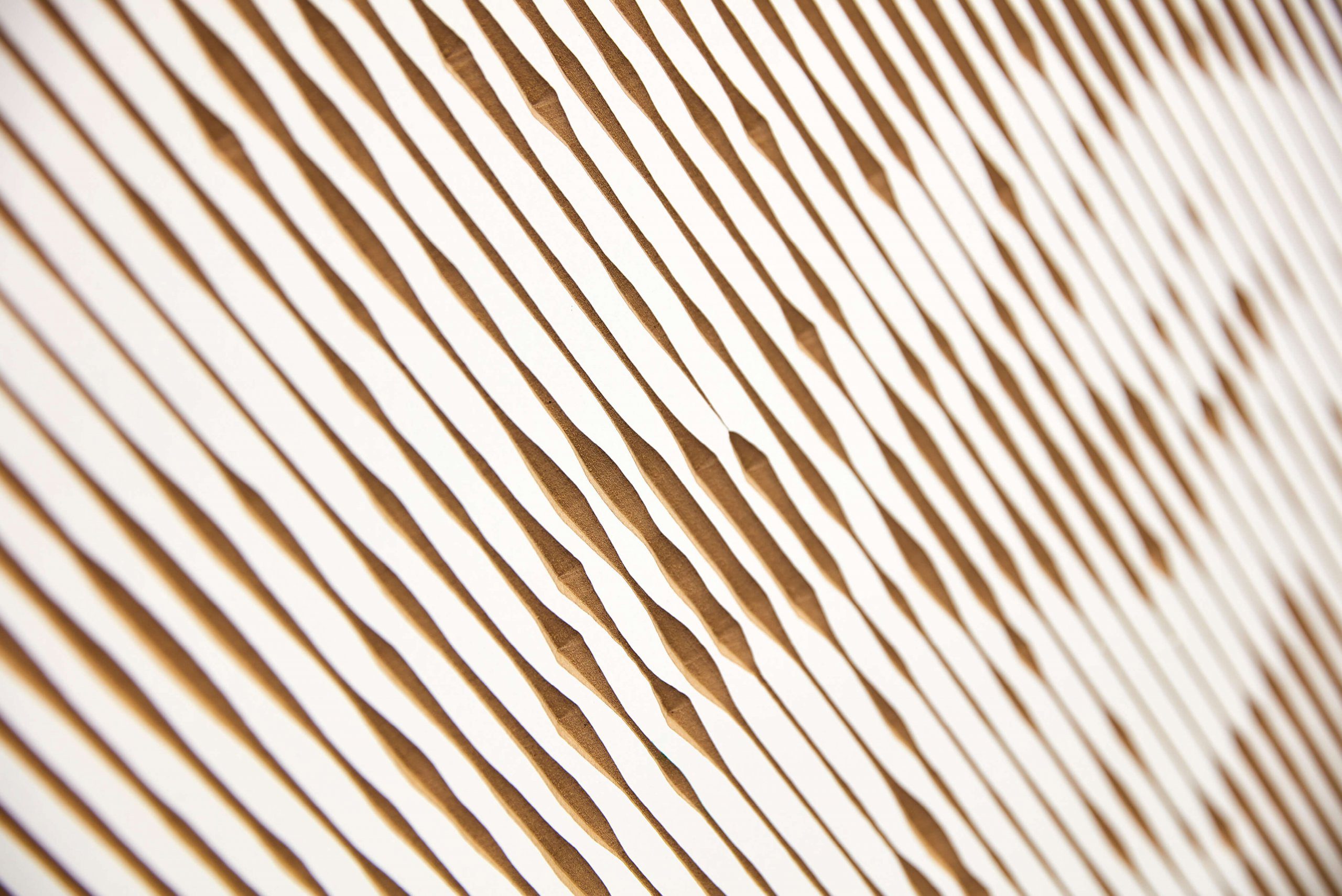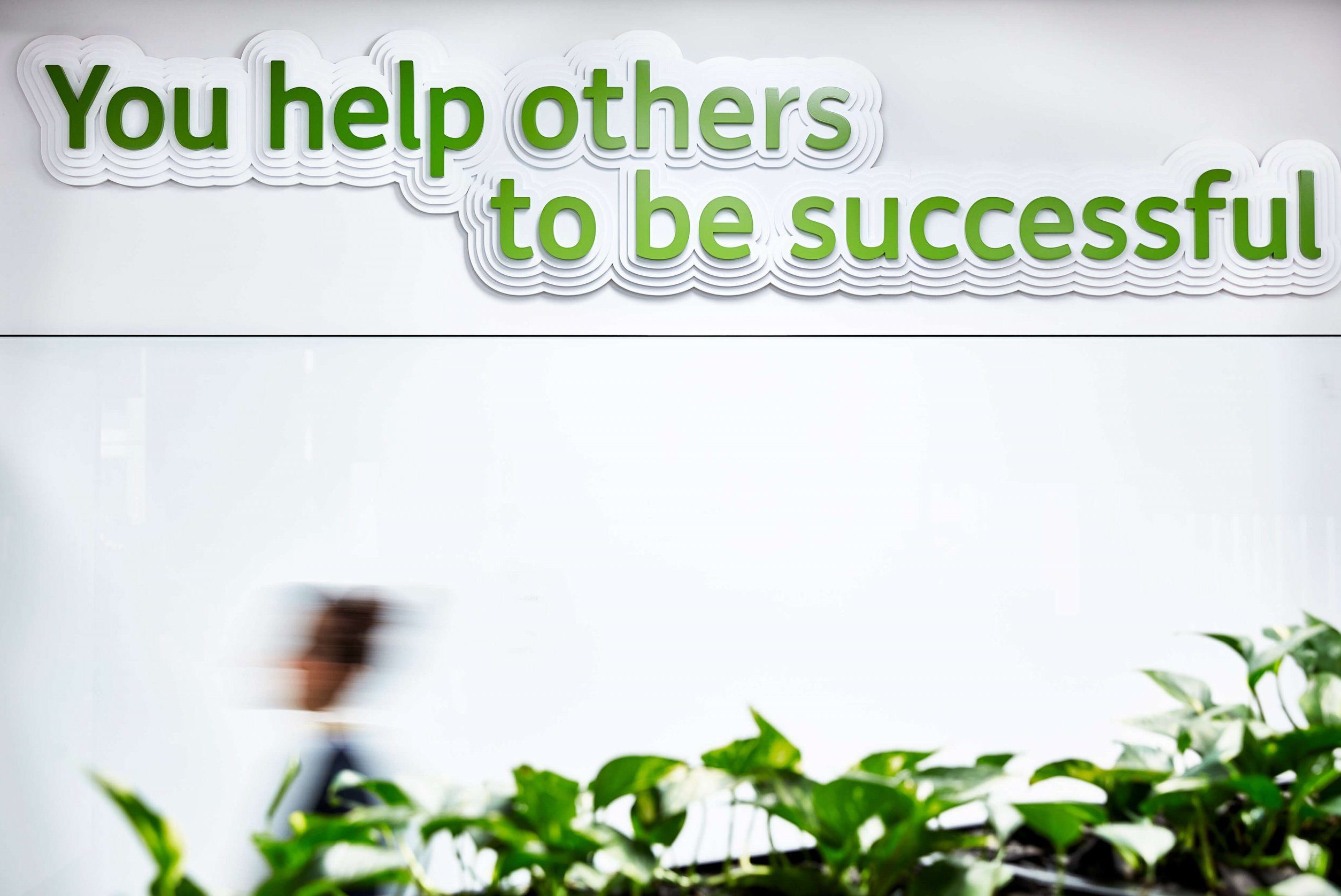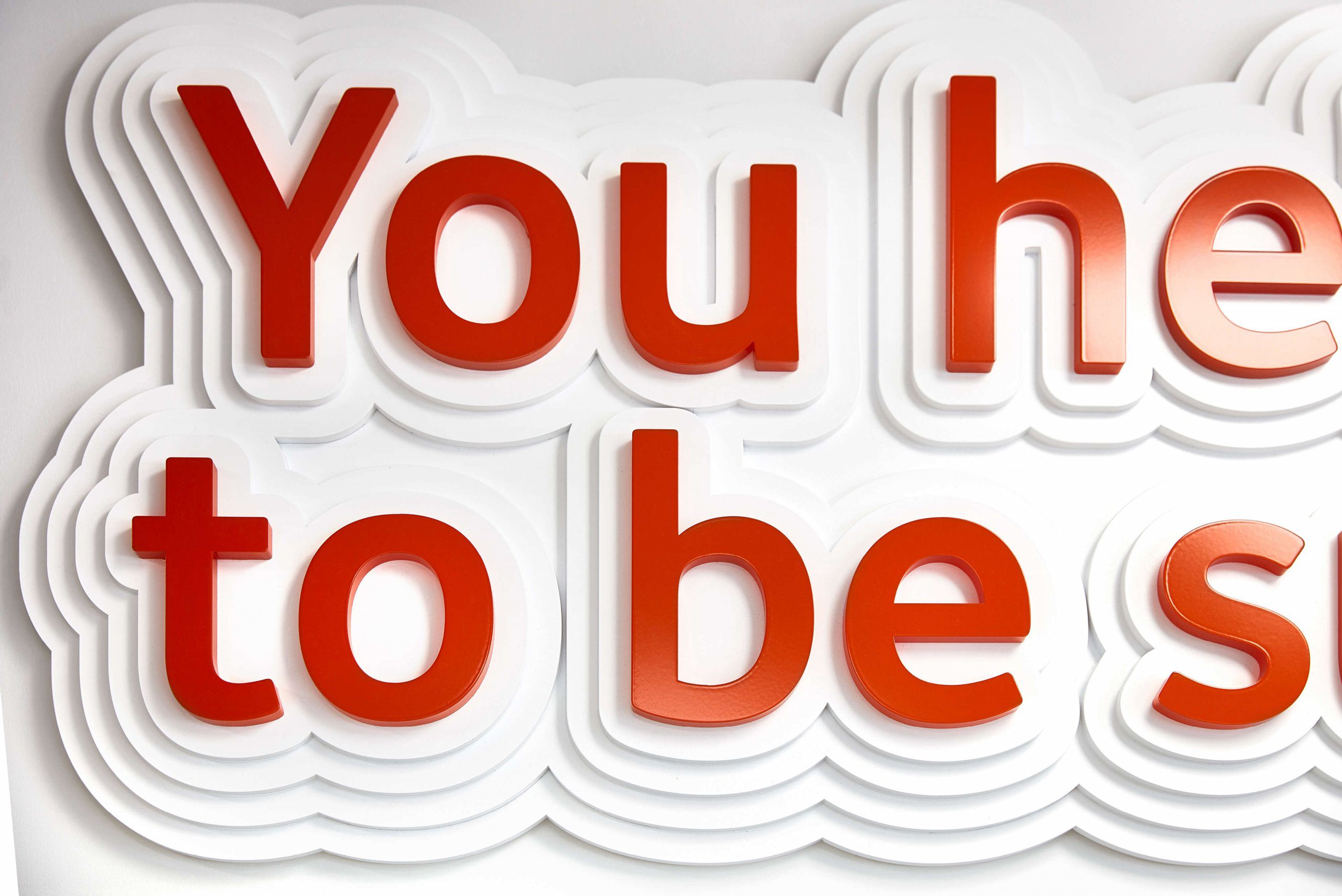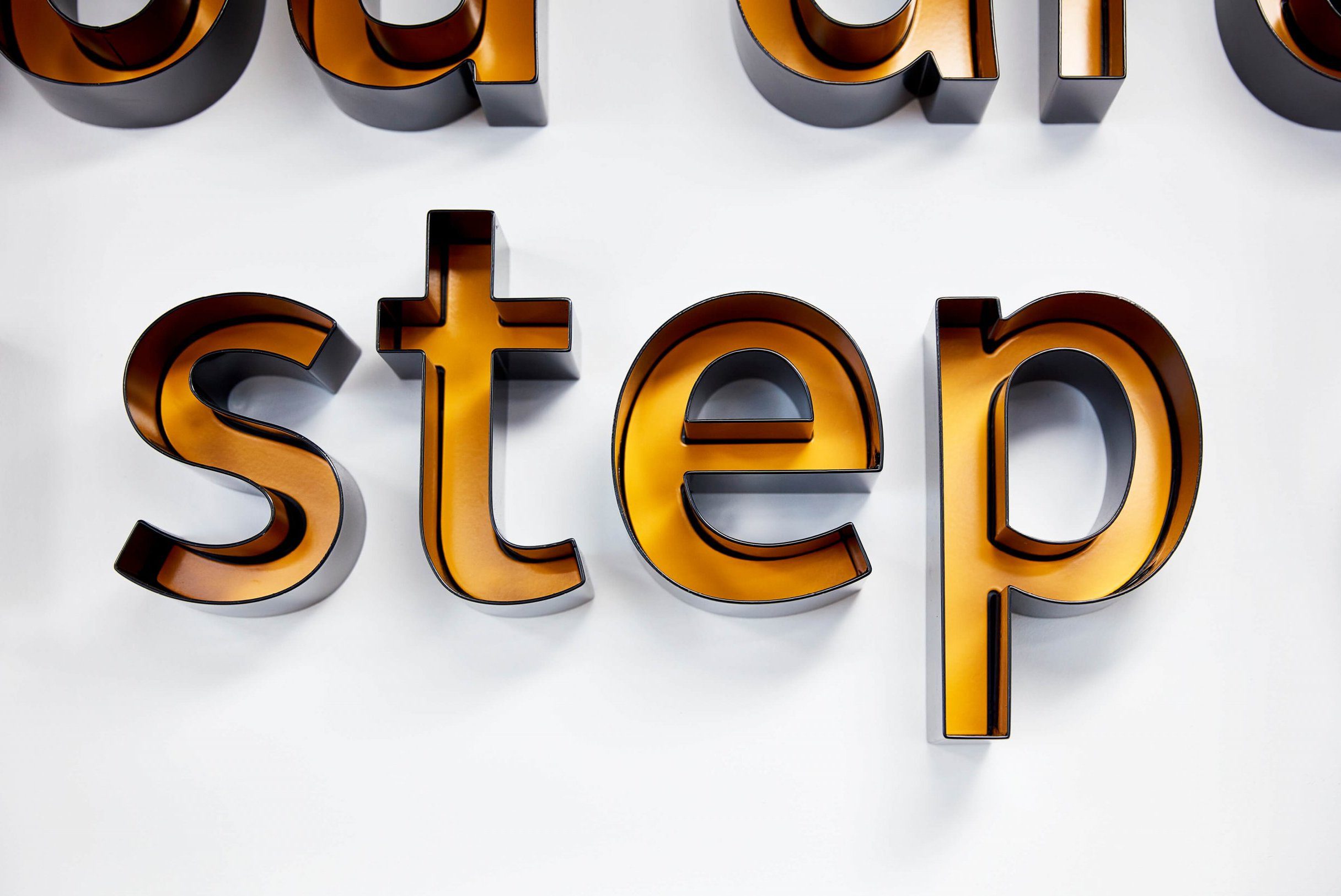 A clear, simple, wayfinding system, including a series of directory maps, help visitors and staff navigate their way with ease throughout the challenging floorplate.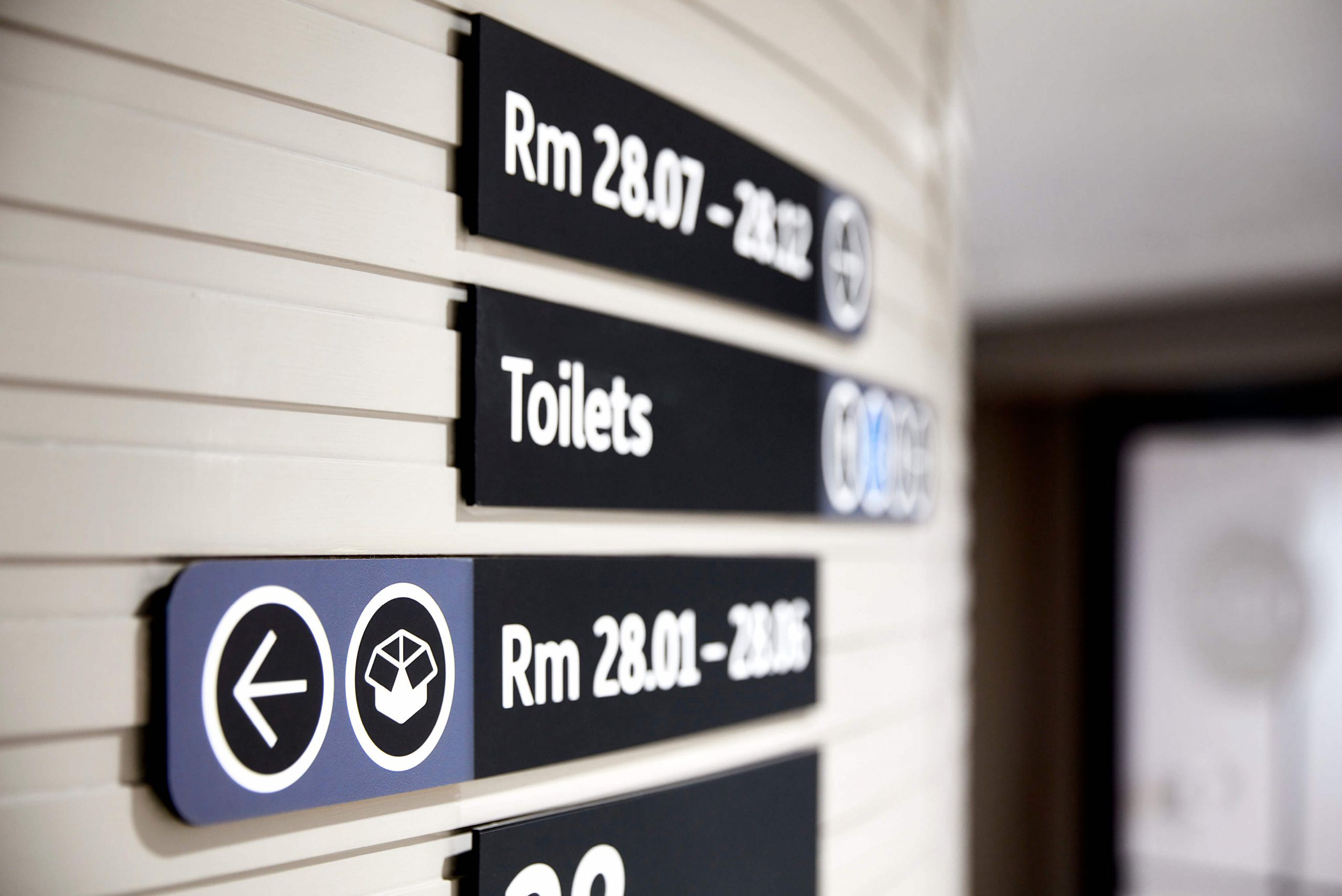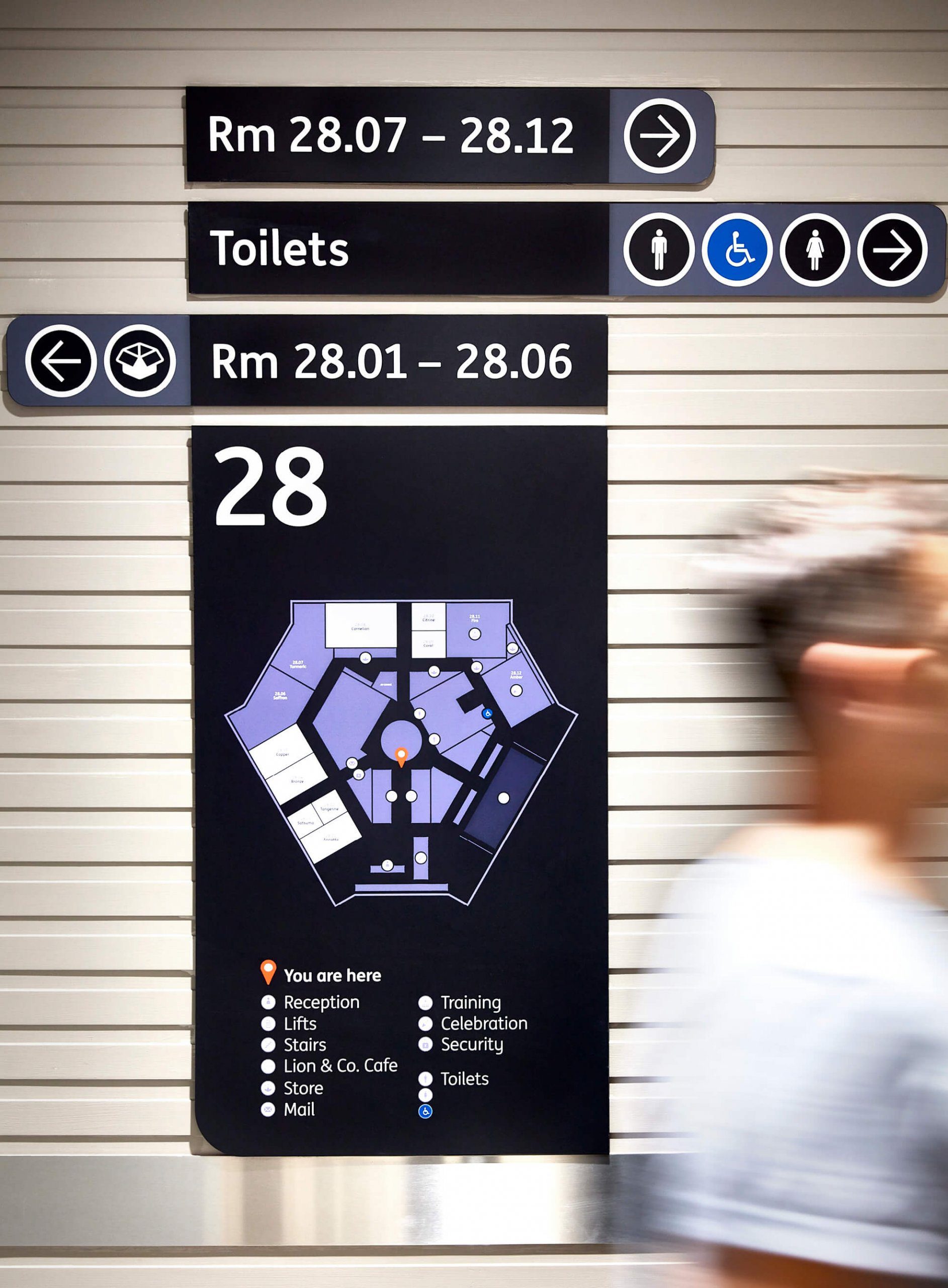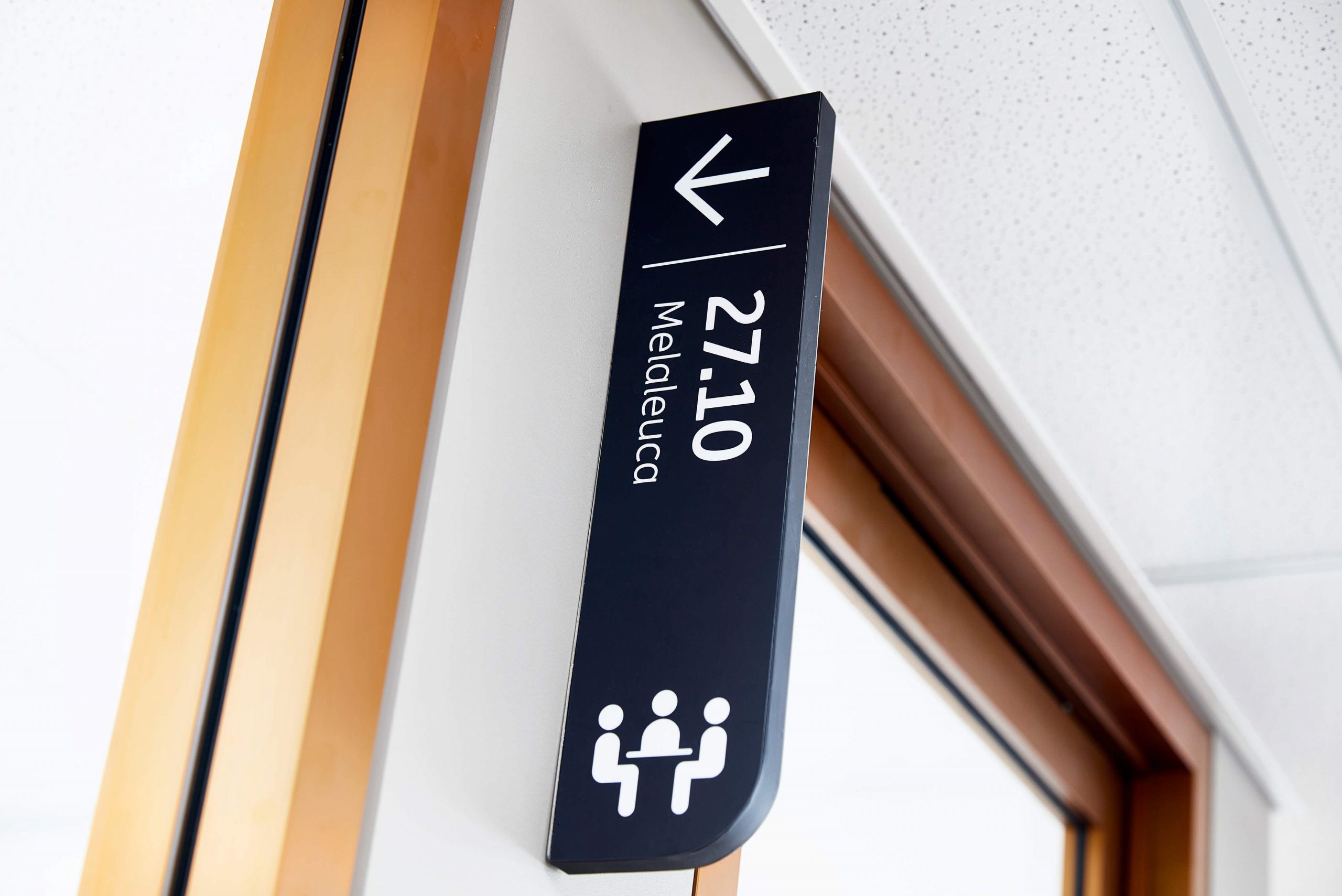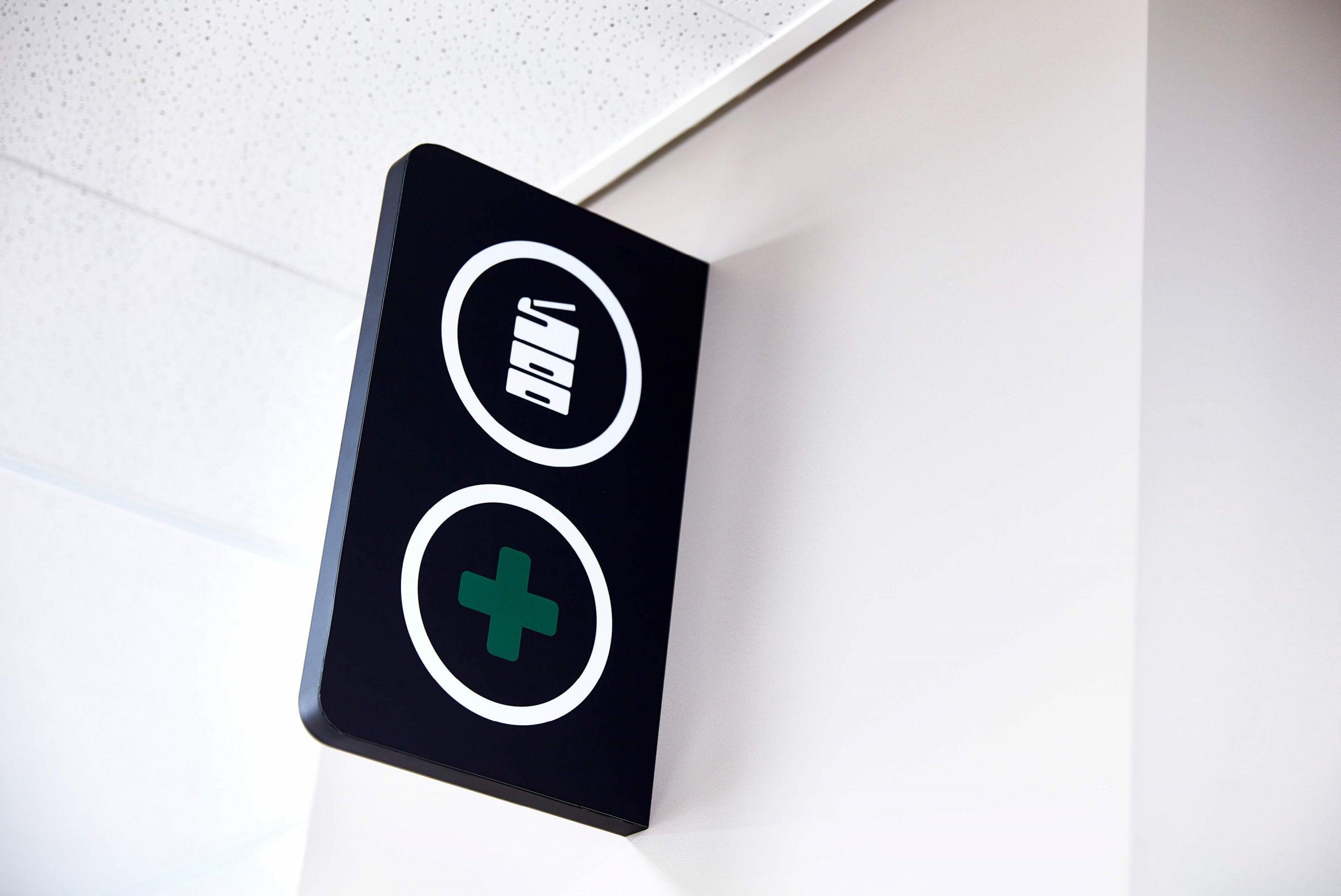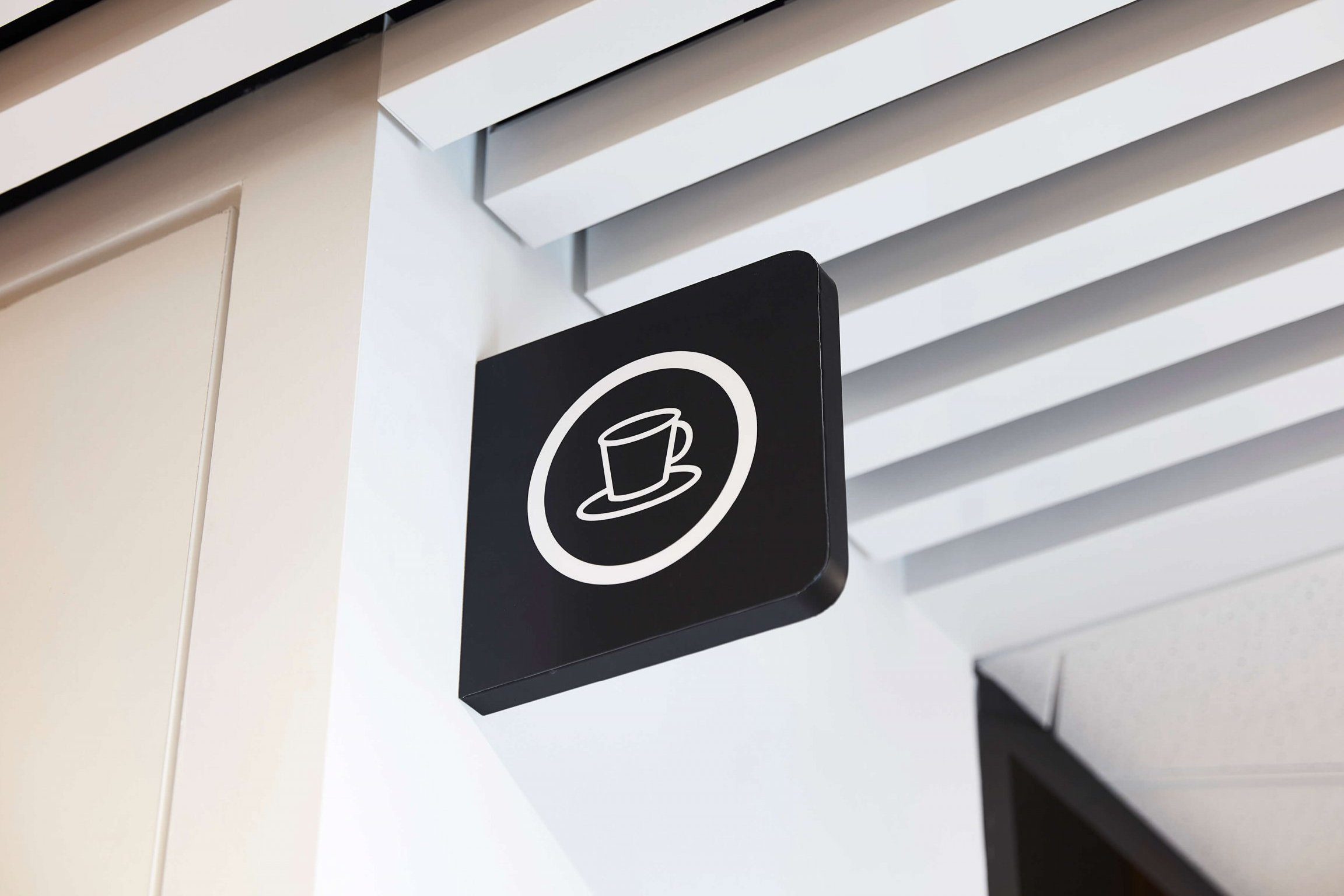 Prev
Next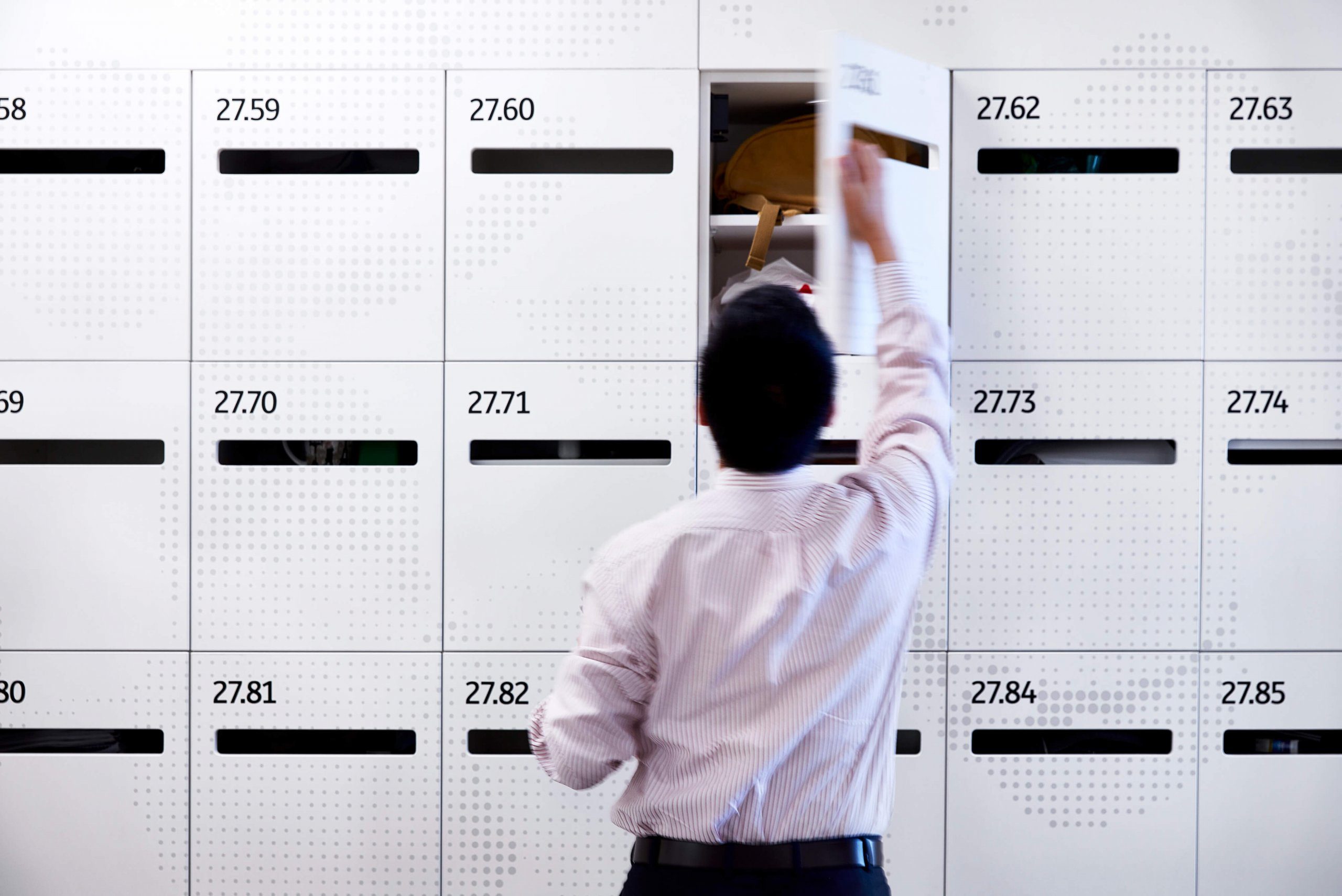 The workspace not only reflects ING's 'unban-like' brand, it activates the space and encourages a culture of conversation amongst staff.