Mirvac – Eight Chifley
Greening the City
Eight Chifley is one of the greenest buildings in Sydney. A wide ranging strategy of water reduction, reduced emissions, and sustainably-sourced materials ensures that the building exceeds Australia's highest environmental certification.
To coincide with a renewed building brand, a double-height screen has been installed to provide a dynamic entry experience into the building's glazed lobby.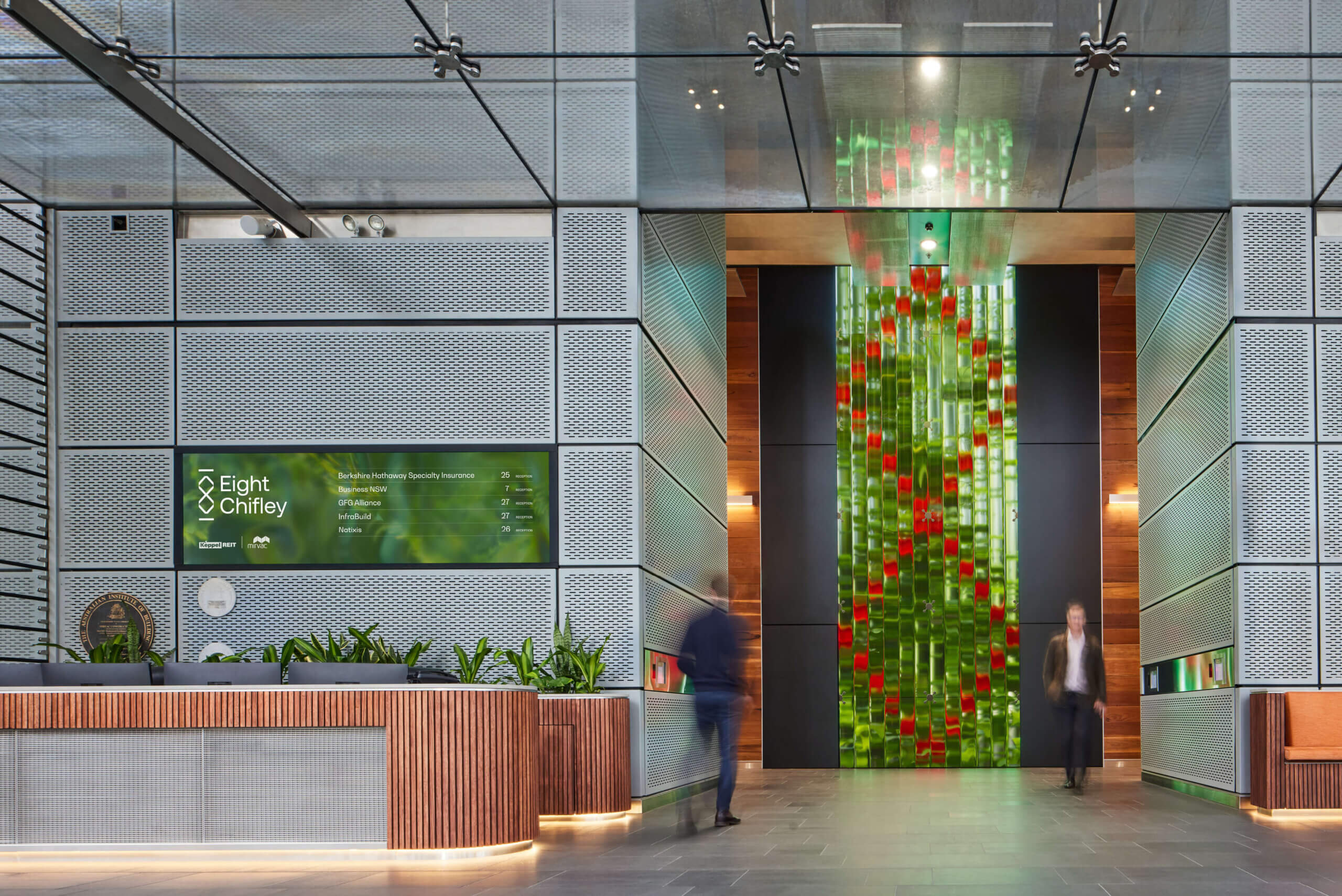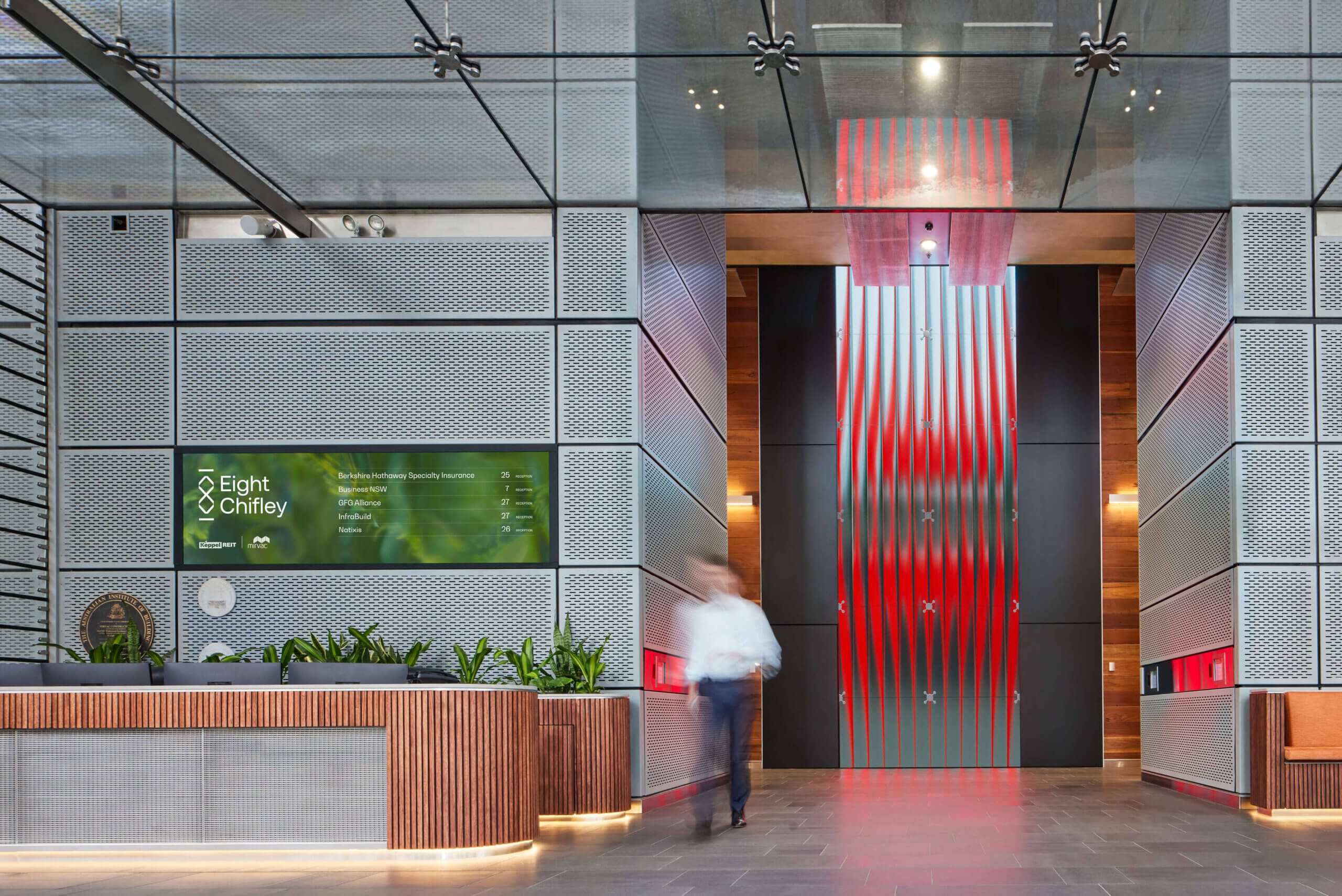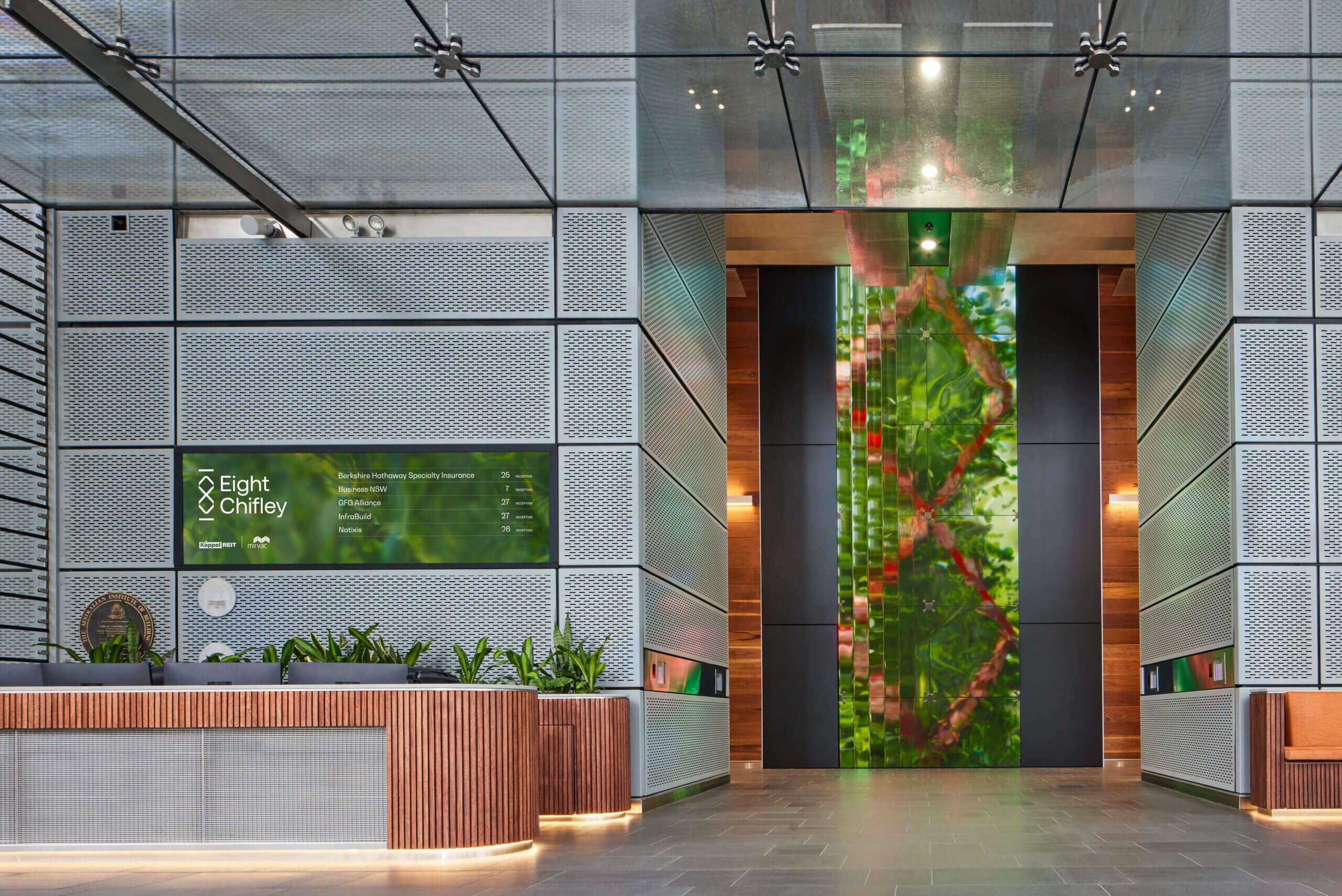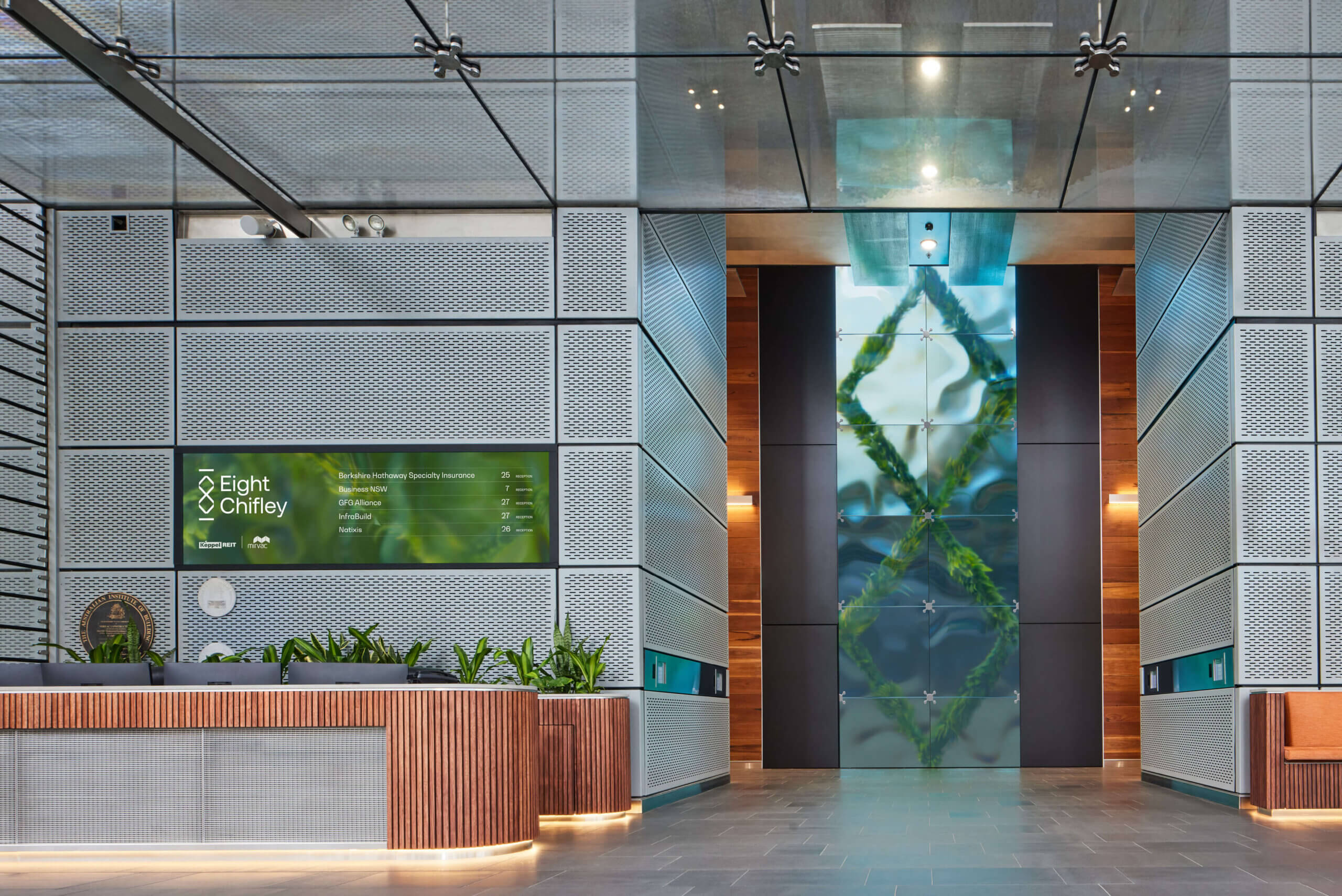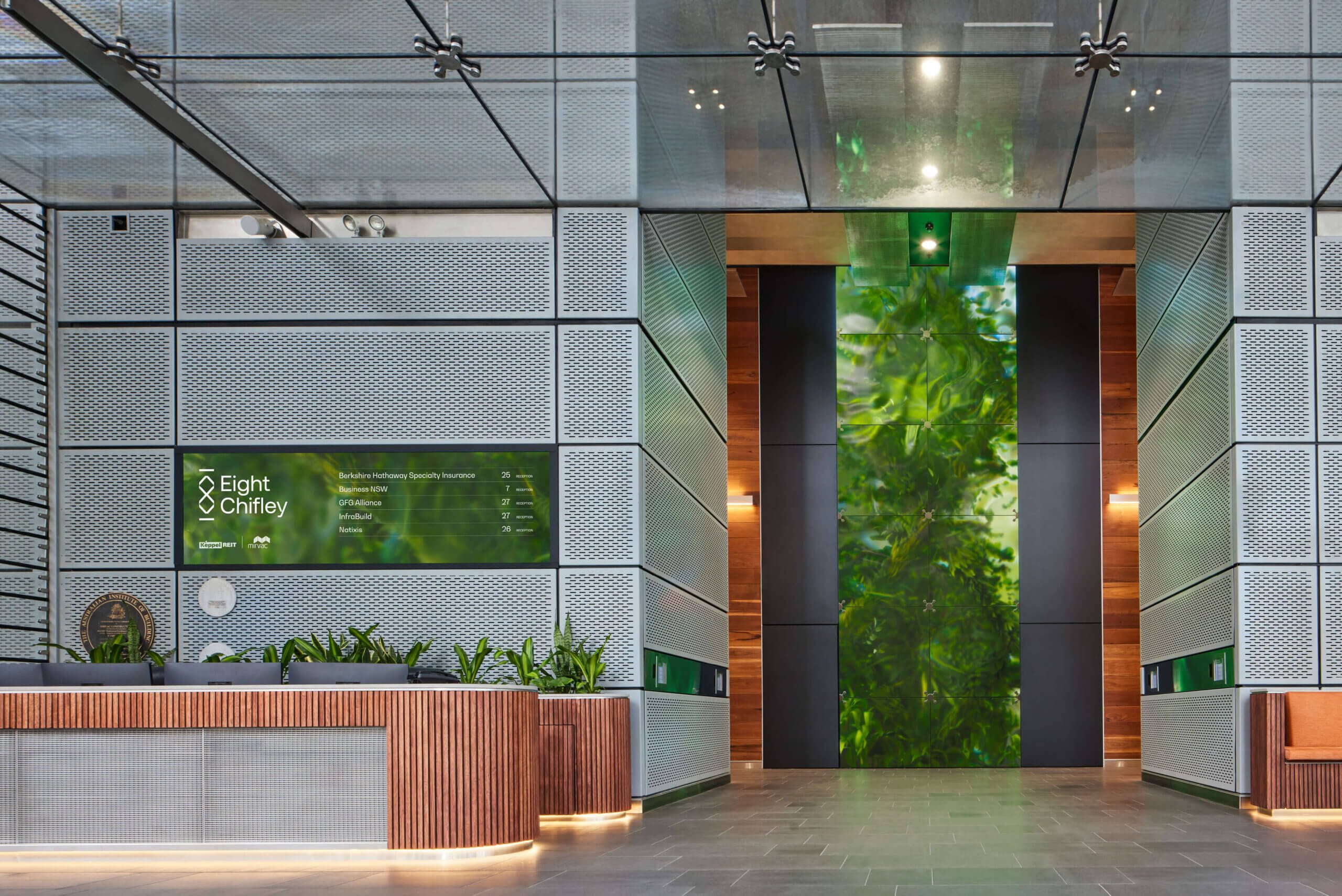 Prev
Next
Based on a concept of urban greenery, an animated artwork lines the lift core and is designed to digitally extend the architecture by creating a window into a virtual world.
Beyond the textured glass, a series of plants grow into recognisable elements of the building, with red blooming flowers injecting the iconic colour of the architecture.
Over time, this life-cycle of growth brings a changing spatial experience, with a night-mode adding a distinctly atmospheric feel to the space after hours.