Ovolo South Yarra
Welcome to the Party
Ovolo's South Yarra hotel & Lona Misa kitchen and bar are the neighbourhood's newest additions, setting the scene for an extraordinary hotel experience – with interiors taking its design cues from the days of disco, rock gods and retro glamour.
It is packed full of curios & contemporary artworks. Our design brief was to create a daring new brand and wayfinding scheme – for a small but fun-packed new build hotel – one that exudes character, charisma and contemporary retro-charm.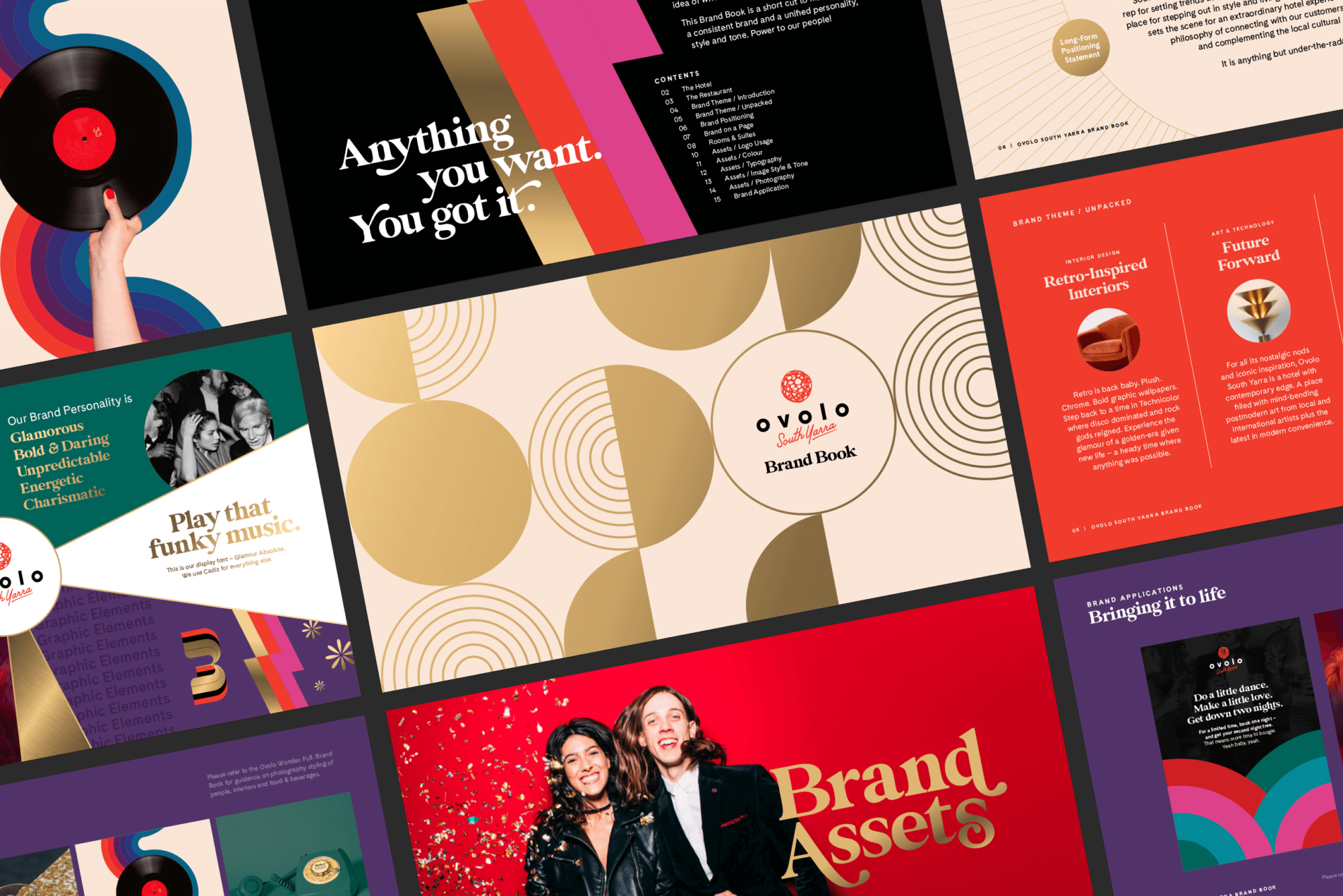 On arrival, guests are greeted by a placemaking 'wall of mirrors', featuring over 200 mirrors – inspired by the nostalgic Vespa scooter mirrors of yesteryear. Each angled mirror reflects and refracts the light filled surrounds.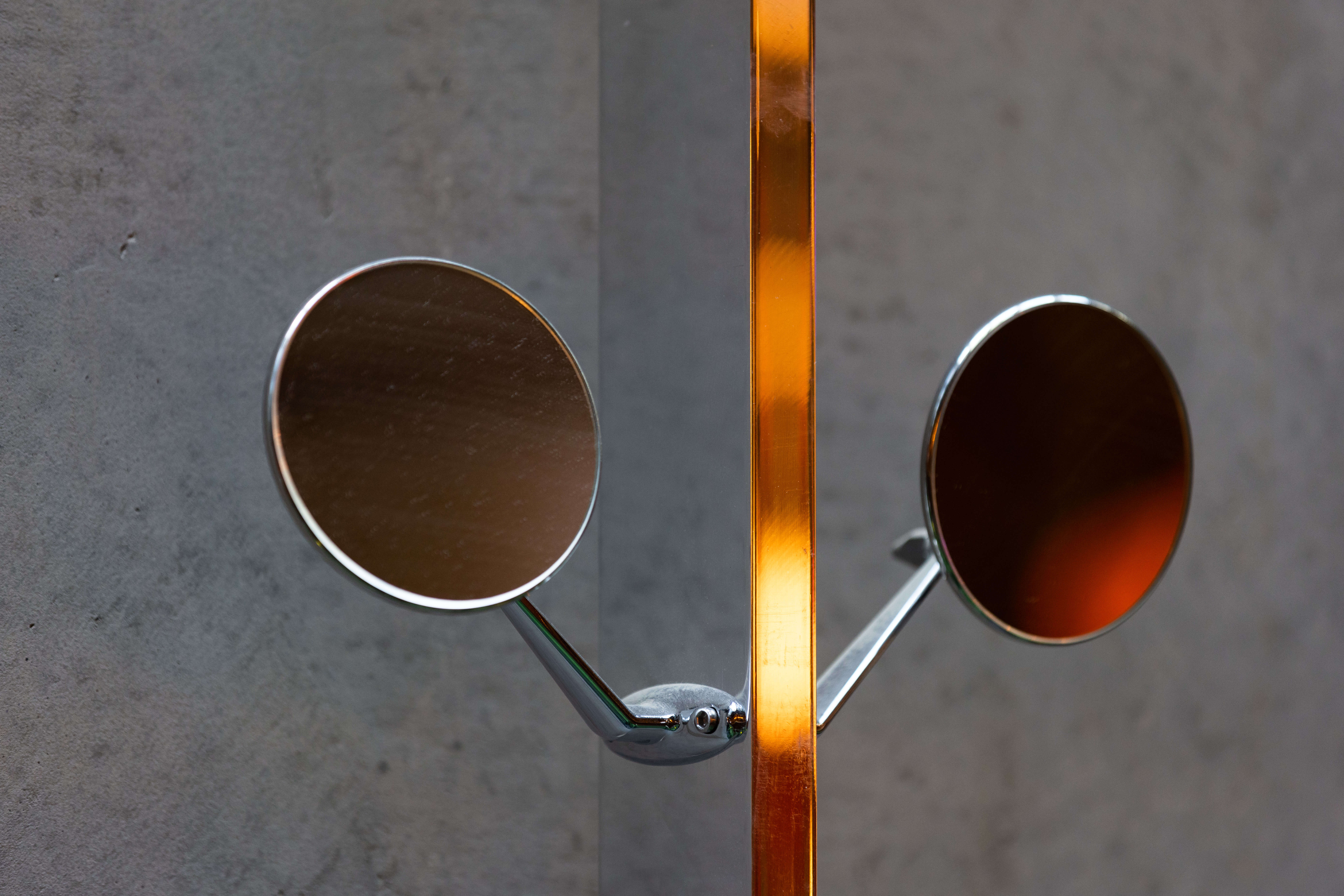 Integration of embedded mosaic floor tiles adds a whimsical tone of voice at the guests' arrival point – these retro-cool music lyrics conjure up nostalgic memories as guests wander through the lobby.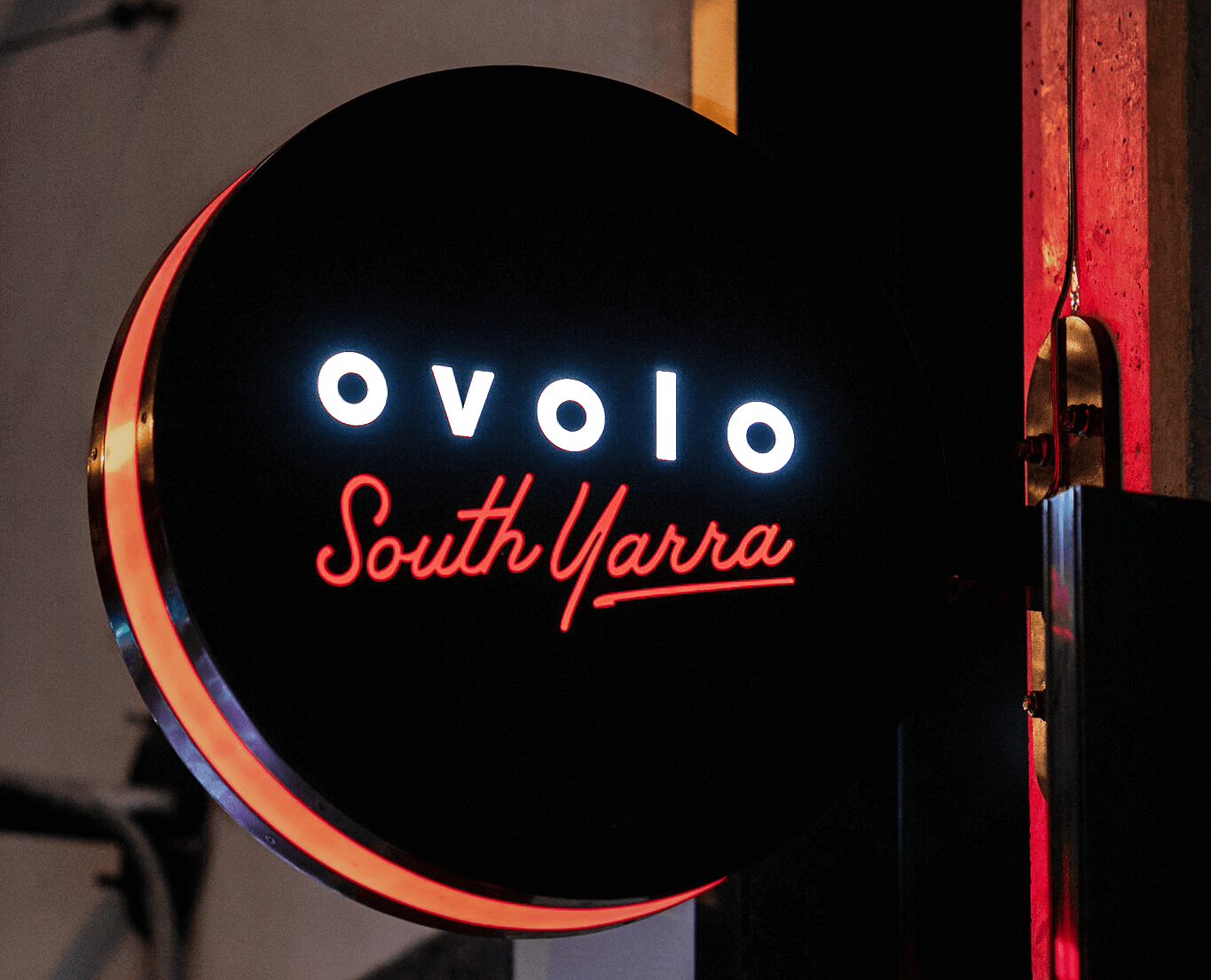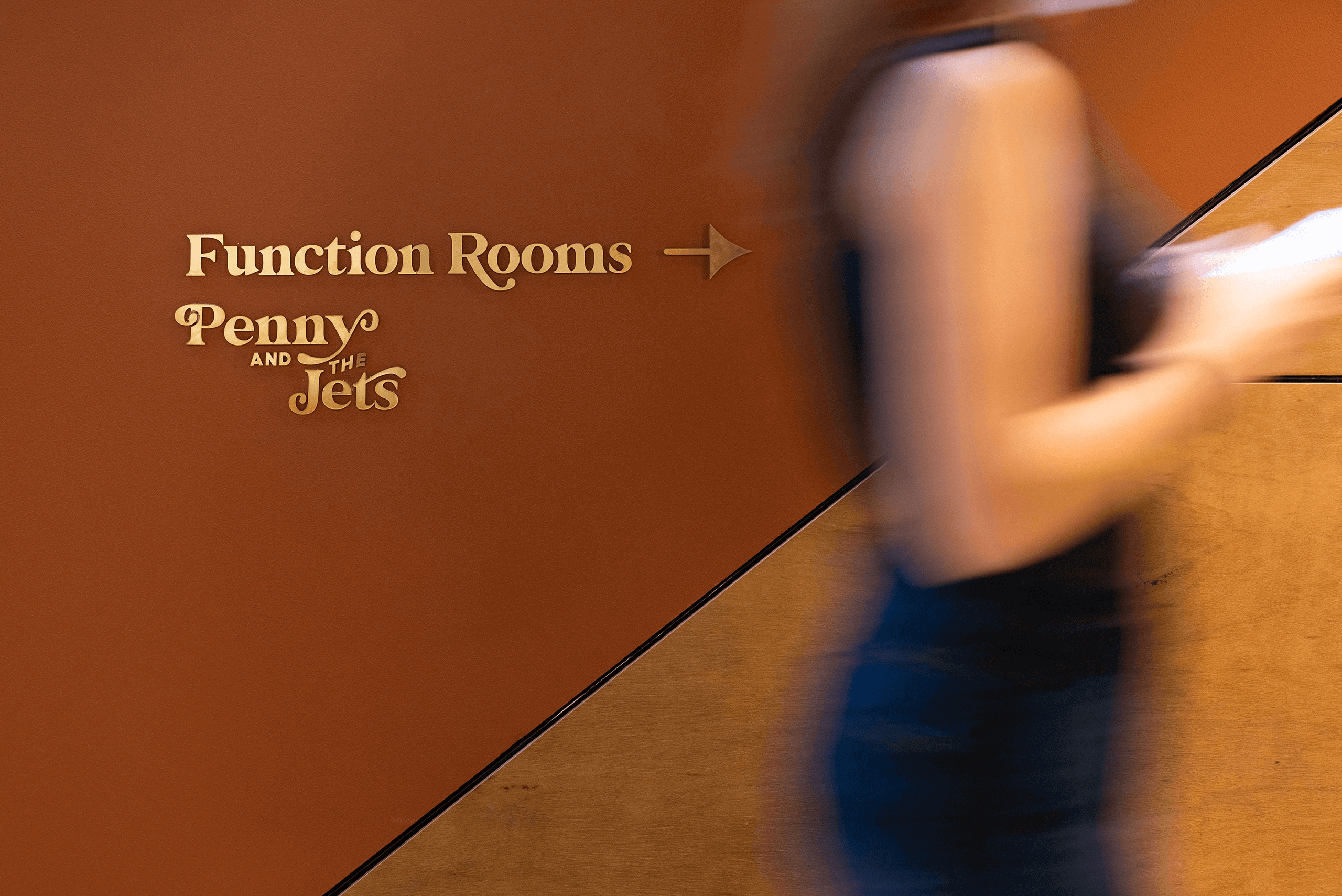 Discreet yet rich in character wayfinding helps visitors navigate throughout the hotel with ease & confidence whilst function & conference rooms naming helps personify the entertaining zones. Cheeky "Drop your Flares" messages adorn the internal guest laundry.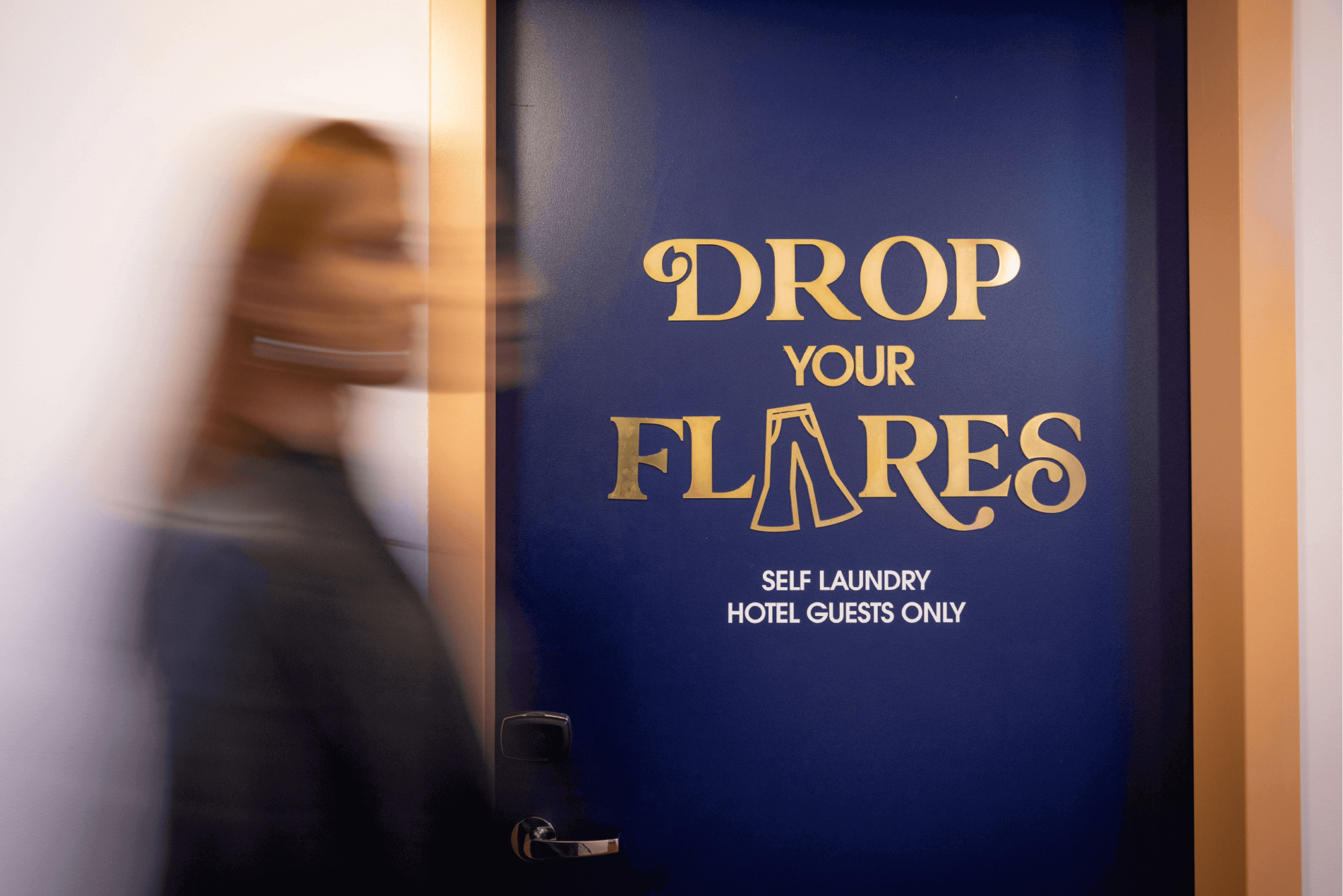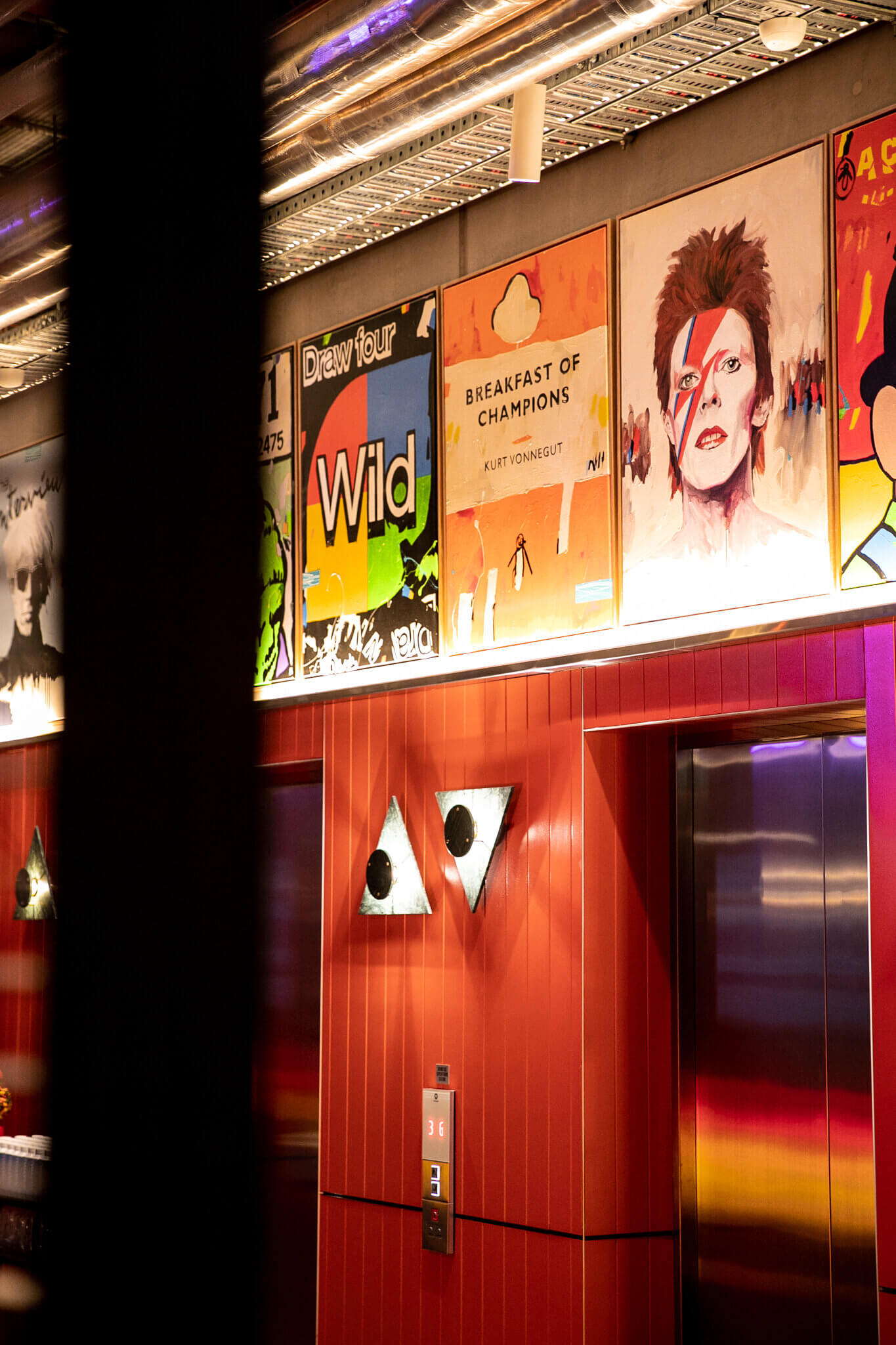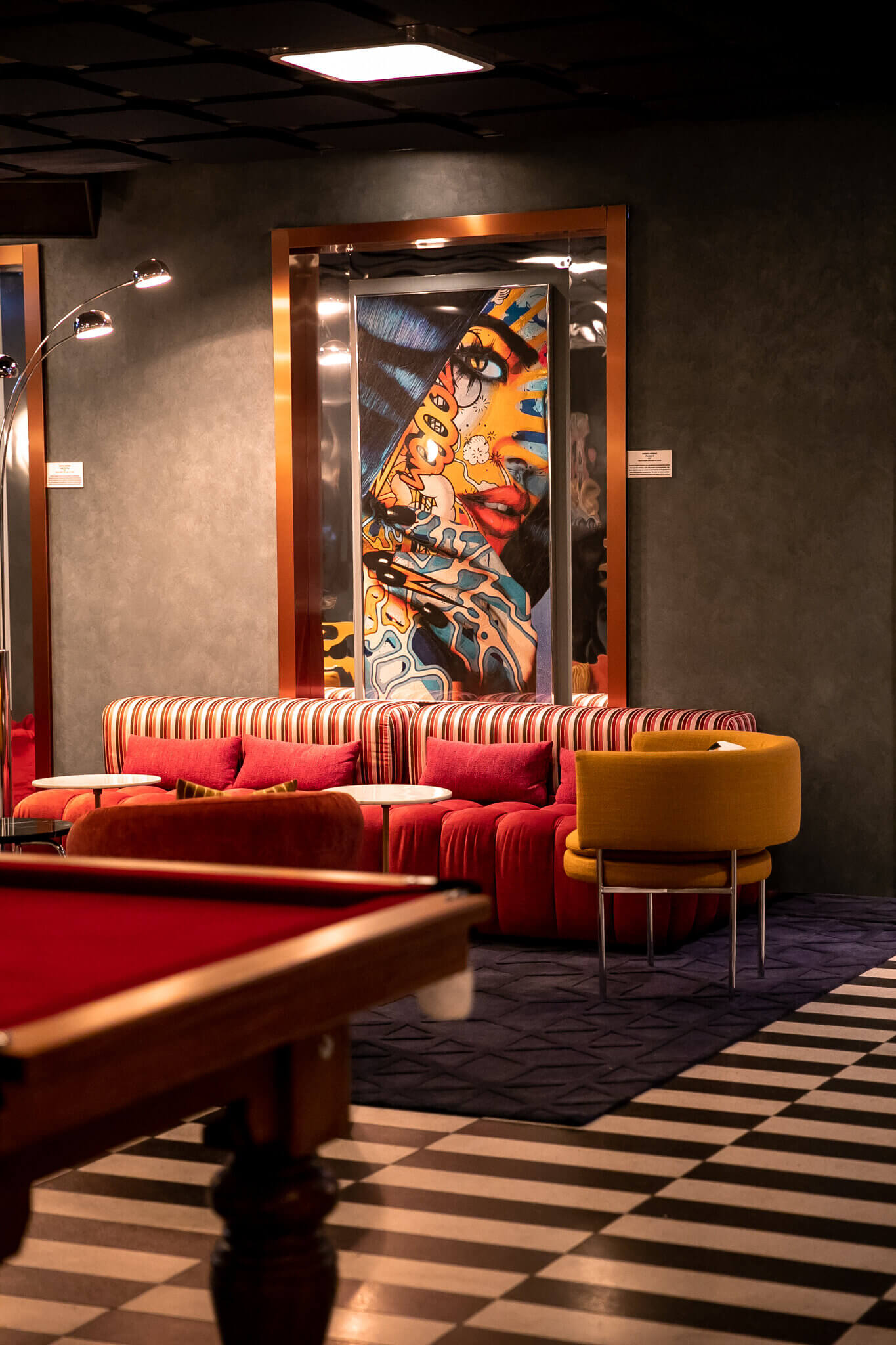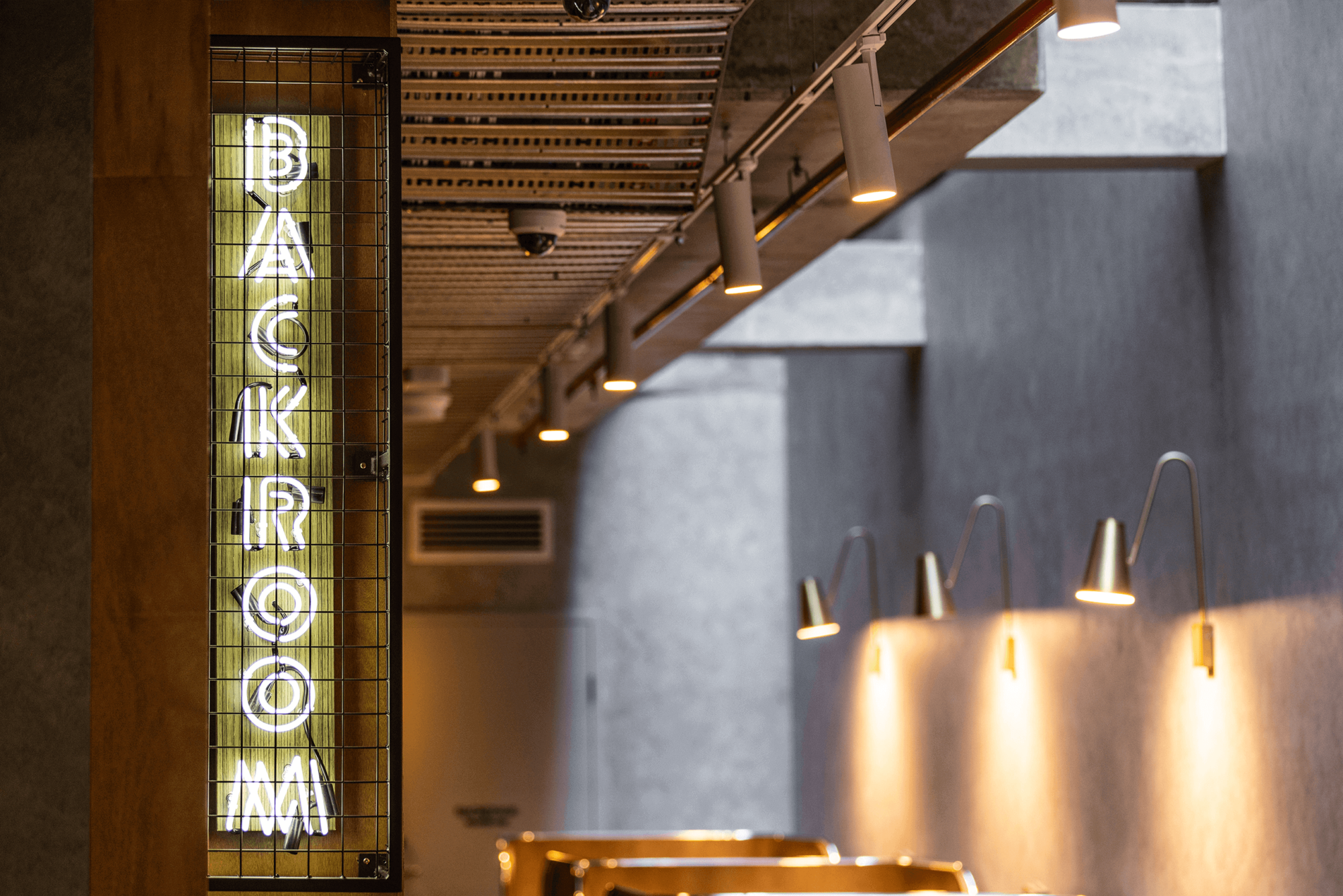 Neon flashing signage draws in a local crowd to the 'Backroom bar'. Whilst upstairs, Rockstar penthouse suites are individually named – each featuring large graphic portraits of the era's most iconic, lyrical lovers. The John & Yoko Suites & the Sonny & Cher Suites have become the most desirable suites in the hotel.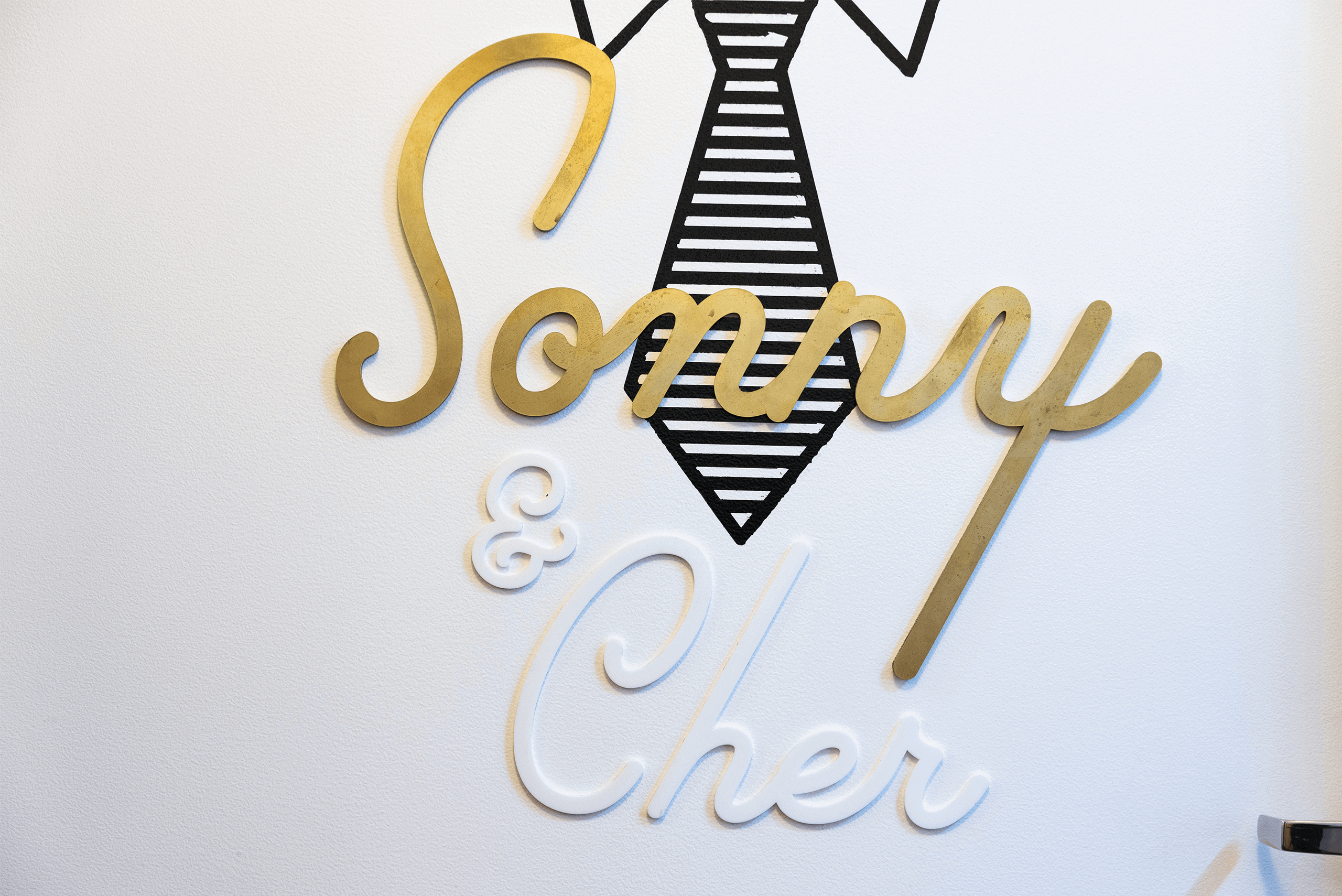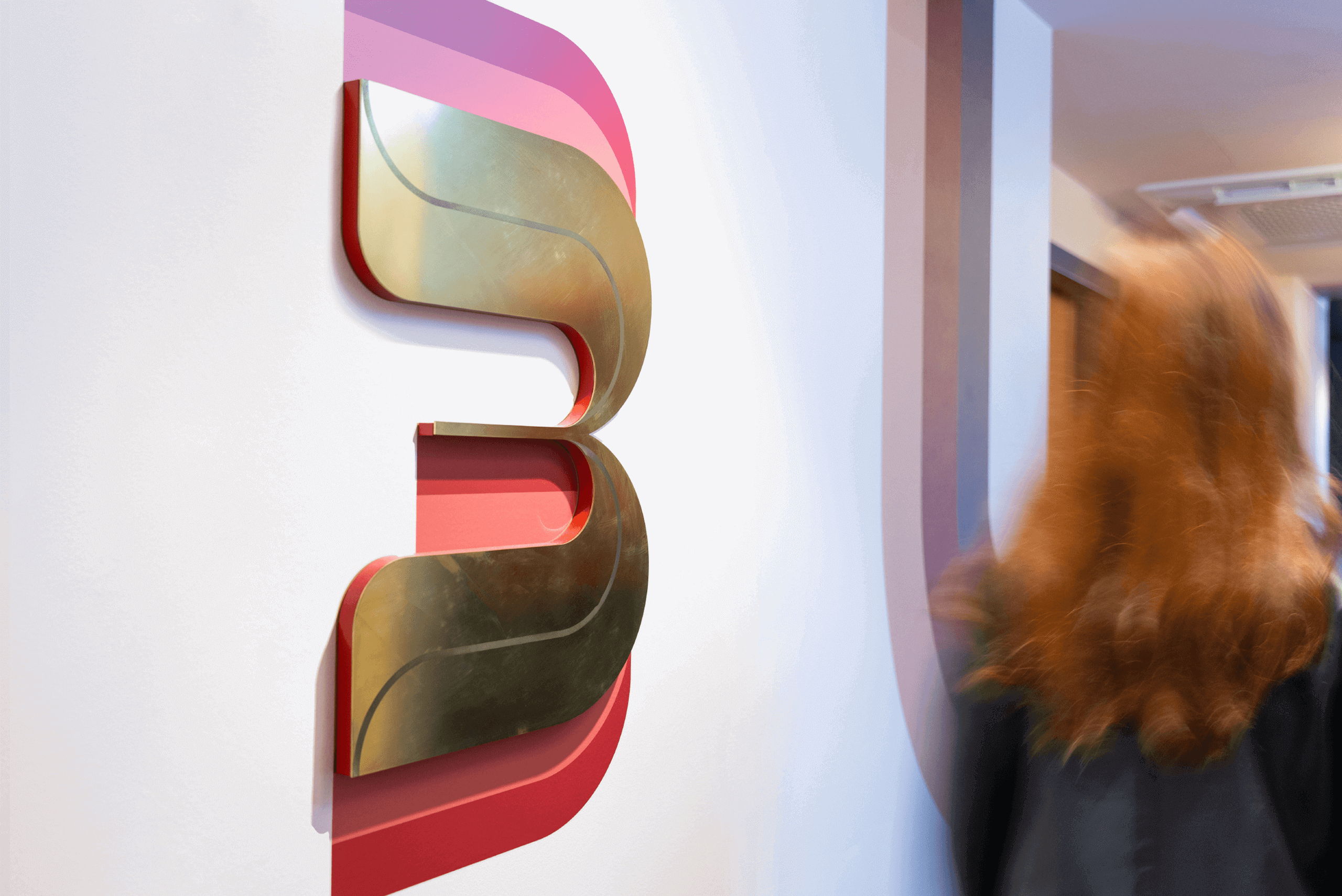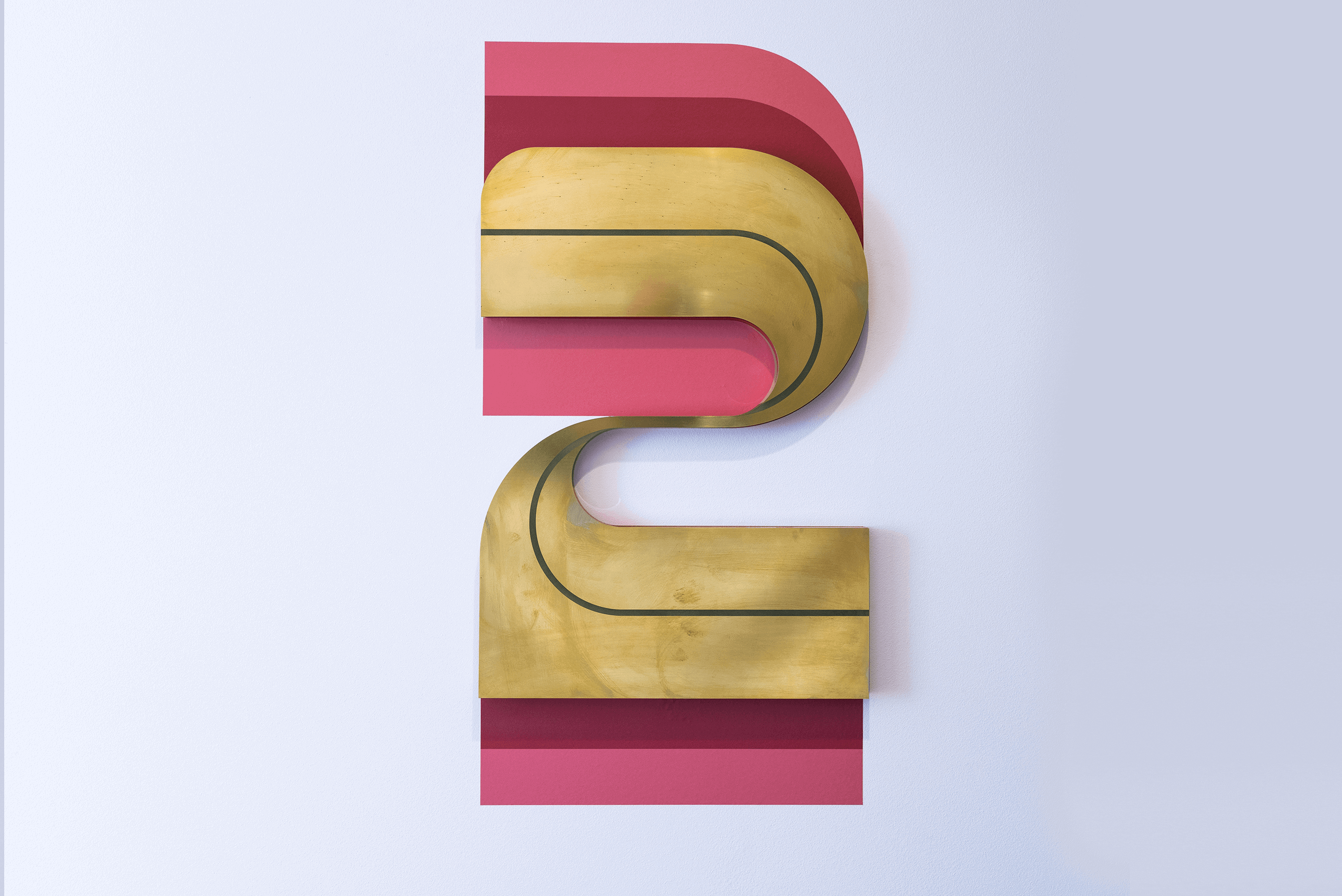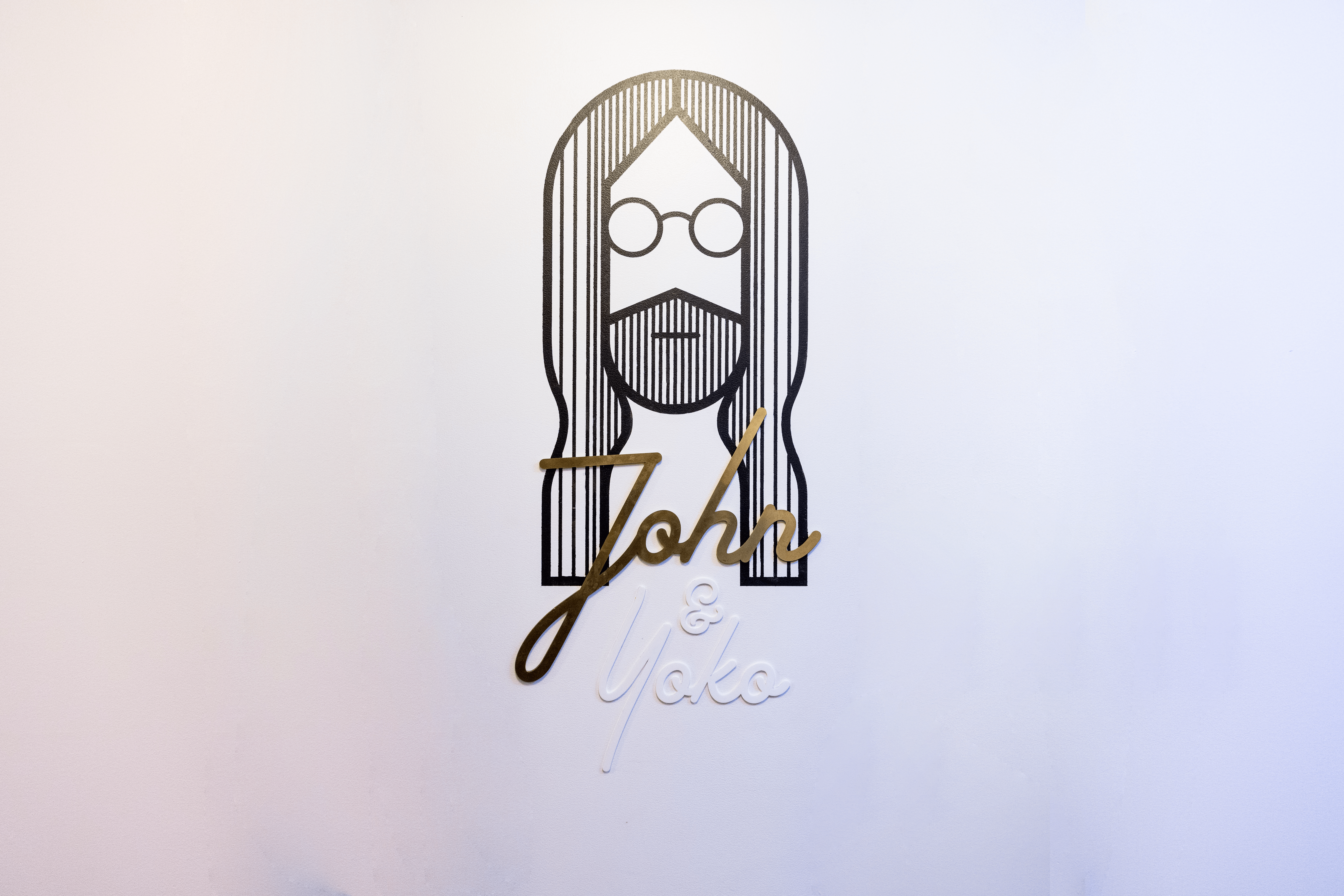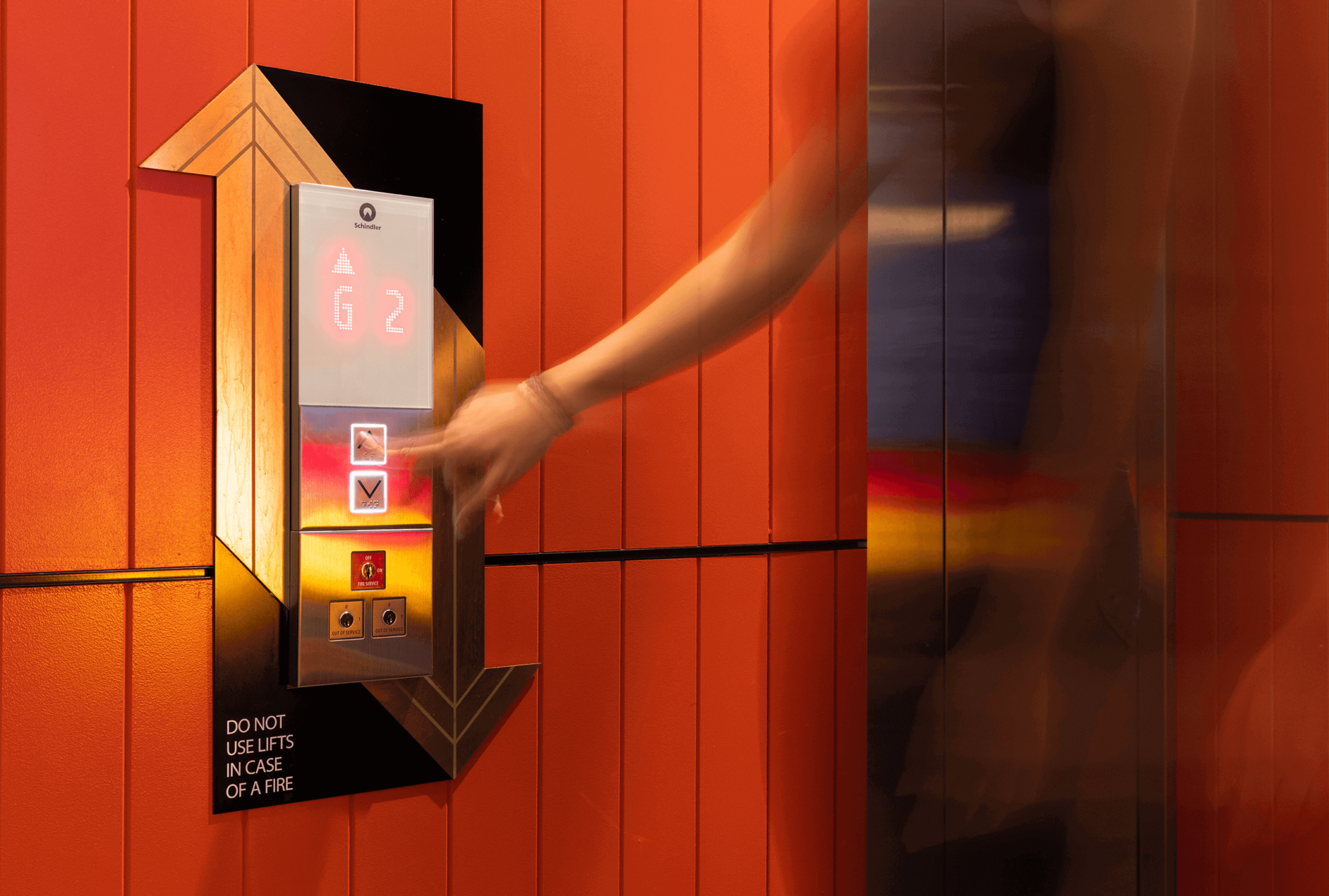 In the common areas lift buttons have custom shrouds, whilst inside the lifts the level panel has been carefully curated. On each level, corridors feature retro-chic custom level identification.
In the hotel-world experience is everything. And this little gem of a boutique hotel, is place full of wonder, intrigue and retro cool in spades.